Photo – Ireland's leading a cappella group, Ardú, will perform at Derry International Choir Festival. Report below.
Birmingham church leaders pray for peace in city
In a joint statement issued on Sunday, the Bishop of Birmingham, the Rt Revd David Urquhart, and the RC Archbishop of Birmingham, the Most Revd Bernard Longley, said: "Our thoughts and the thoughts and prayers of many people are with those who have died or been seriously injured overnight in the city of Birmingham. We pray also for their families and friends — and for the emergency services and for all that they are called to do in response to these shocking events.
"At this time when the health and well-being of the people of our city is already uppermost in our minds, we pray that all who live and work in Birmingham and those who visit can be reassured about the safety of our popular city. Birmingham is a great city and it is shaped by many diverse communities working together and overcoming challenges and differences. We cherish and pray for its peace today."
Birmingham Cathedral was in the vicinity of the attacks. The Dean, the Very Revd Matt Thompson, posted on Twitter that morning: "Praying for the peace of our City Centre and for all those caught up in the violence last night. Also remembering the work of our emergency services and local authorities who work so hard to keep us safe."
Guest artists, virtual choirs and familiar faces at this year's Derry International Choir Festival
The Festival organisers recently announced exciting plans for an online edition this October, 21-25, featuring an exclusive concert by guest artists Tenebrae, a massed sing of Danny Boy conducted by world-renowned composer/conductor Bob Chilcott, and a virtual Choral Trail featuring performances from choirs across the globe.
Now, we are thrilled to announce that Ireland's leading a cappella group, Ardú, will also perform an exclusive filmed concert as part of the festival programme. Founded by Derry man Ciarán Kelly and based in Dublin, the award-winning group specialize in arranging well-known popular music for six voices, creating funky beats, rhythms, melody and harmony with only their voices. The performance will take place in the spectacular surroundings of The Glassworks, Derry, and will be free to view on the festival's social media channels and website from Friday 23 October.
Miscellany news briefs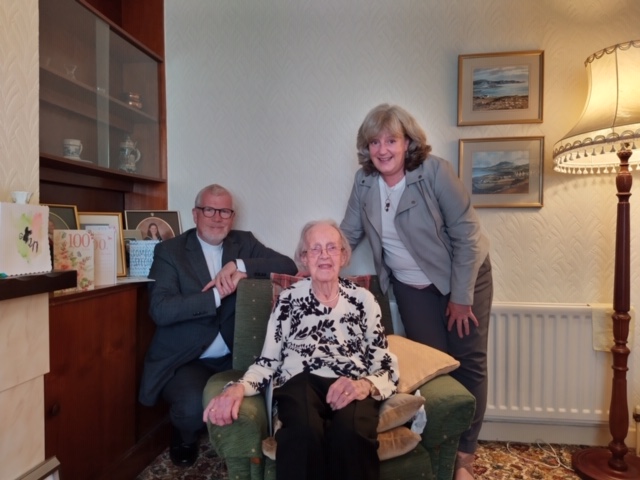 Moderator's visit to Lisburn centenarian – the Moderator said he and his wife Zoe were delighted to celebrate Mrs Mildred Wilson's 100th birthday on Sunday, along with members of her family and friends from 1st Lisburn. Warm congratulations, blessings and best wishes!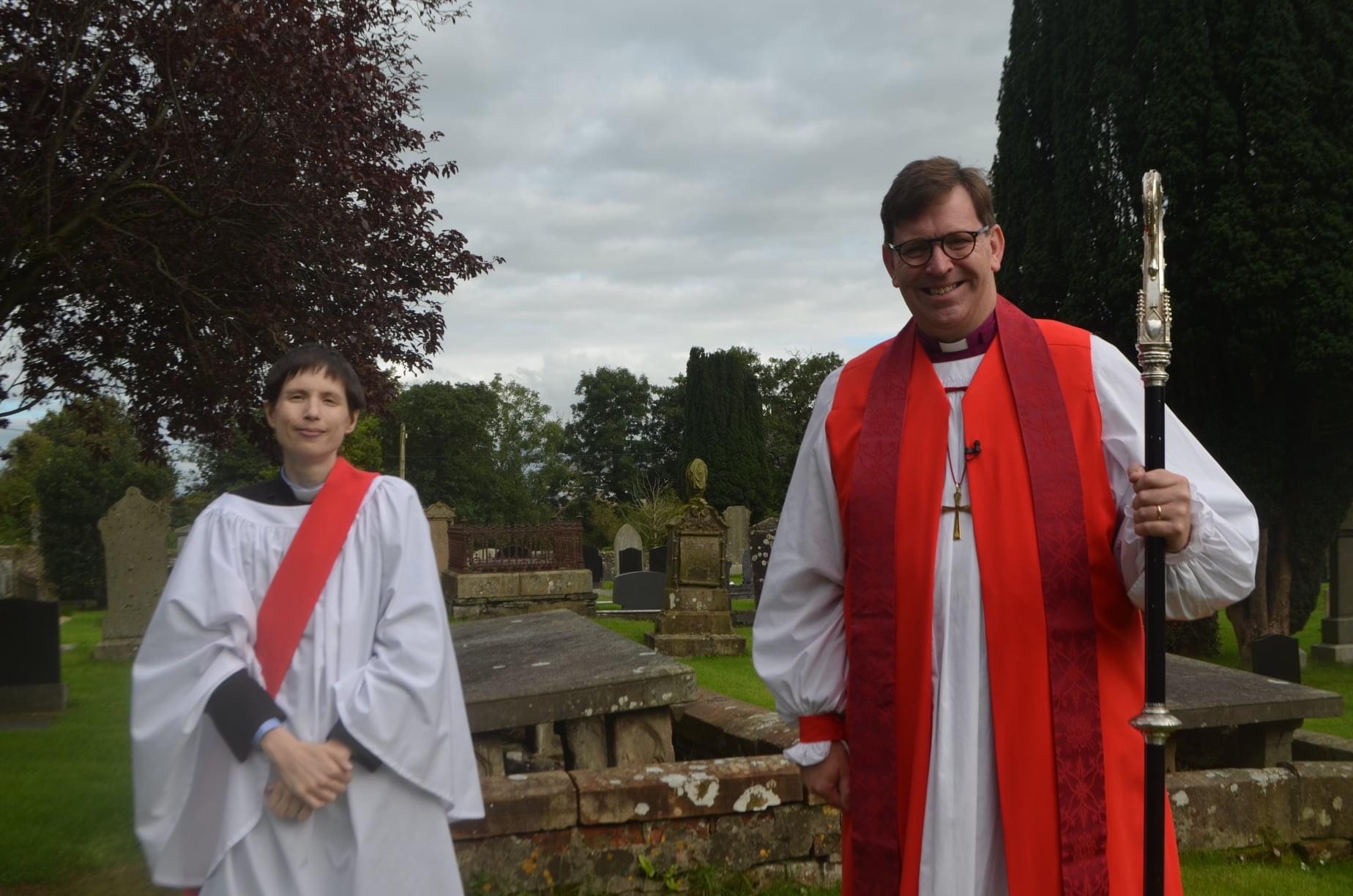 Making of deacons – Raphoe – The Rev Claire Henderson was made Deacon at a Service on Sunday past in St Eunan's Cathedral, Raphoe. It was the first making of deacons by Rt Rev Andrew Forster since he was consecrated Bishop in December 2019. Rev Henderson will serve her Deacon Internship in the Raphoe Group of Parishes. The service took place under stringent Covid-19 restrictions.
"Usually, in an Ordination Service," Bishop Andrew said, "the cathedral would be packed. There'd be lots of people here, there would be a real sense of occasion, a great crowd, and so on. But God isn't impressed by crowds and the sense of occasion. God's impressed by the heart and what goes on in the heart, and the Lord is here, and His spirit is with us."
Rev Henderson will serve her Internship in the Raphoe Group of Parishes, which includes Raymochy and Clonleigh.
Ordination of priests – Meath & Kildare – The Rev Carol Hennessy was ordained priest on Sunday 6th September, 2020, by Bishop Pat Storey. She was made deacon in September 2019. Carol is to serve in Naas Union of Parishes. Also taking part in the service were Canon Gillian Wharton, Ms Karen Seaman (Diocesan Registrar), Dean Paul Bogle, and Archdeacon Leslie Stevenson. Carol lives in Athy, is married to Bill, and is a member of Portarlington parish. After being ordained as a deacon in September 2019 she began her ministry in Geashill, working with Canon Isaac Delamere. The preacher at the service was Canon Gillian Wharton, rector of Booterstown and Mount Merrion parishes, in the dioceses of Dublin and Glendalough.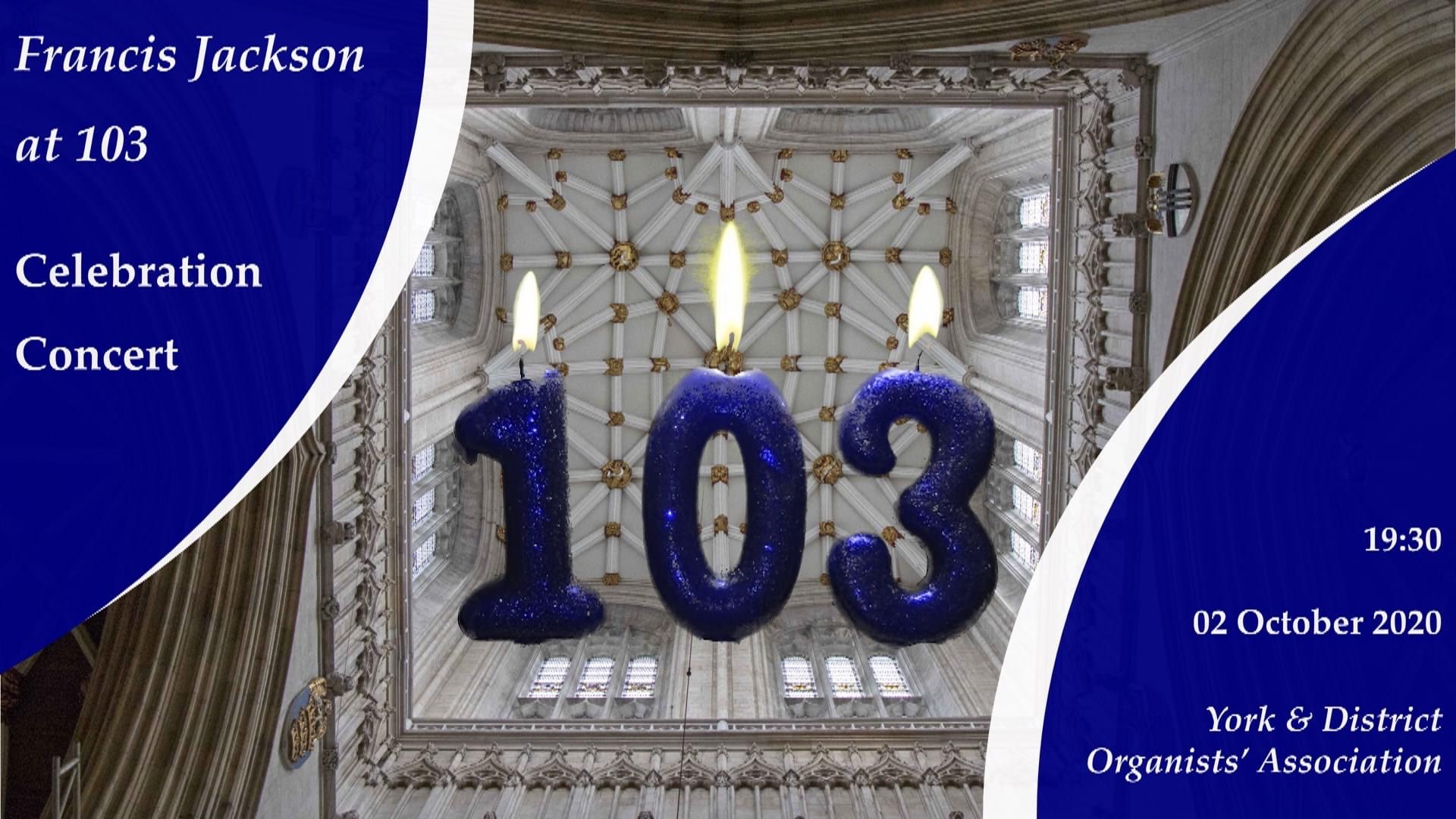 Francis Jackson at 103 – an online Birthday Celebration Concert – The York & District Organists' Association is going to broadcast a concert in honour of Dr Francis Jackson CBE (Master of the Music at York Minster, 1946-1982) at 19:30 on Friday 02 October 2020 via its YouTube channel – [ www.ydoa.co.uk/youtube. ]
The programme will include three vocal songs and nine organ pieces composed by Francis Jackson, namely: St Mary's Bells (song), Tree at my window (song), From a railway carriage (song), Fanfare, Georgian Suite, Diversion for Mixtures, Prelude on East Acklam, Impromptu, The Sweet Rivelet, Arietta, Prelude on Hereford, and Toccata Chorale and Fugue. The pieces will be performed by Geoffrey Coffin, Amanda Crawley, Maximillian Elliott, Nigel Holdsworth, Josephine Peach, Leonard Sanderman, Robert Sharpe, Robert Smith, Christopher Too, John Scott Whiteley and Keith Wright.
Charities leadership summit online – 7th & 8th October on the theme "Leadership in uncertainty". A limited allocation of Early Bird tickets are now on sale, book today and save 25%.
[ https://bit.ly/2XUHgXq ]
Well said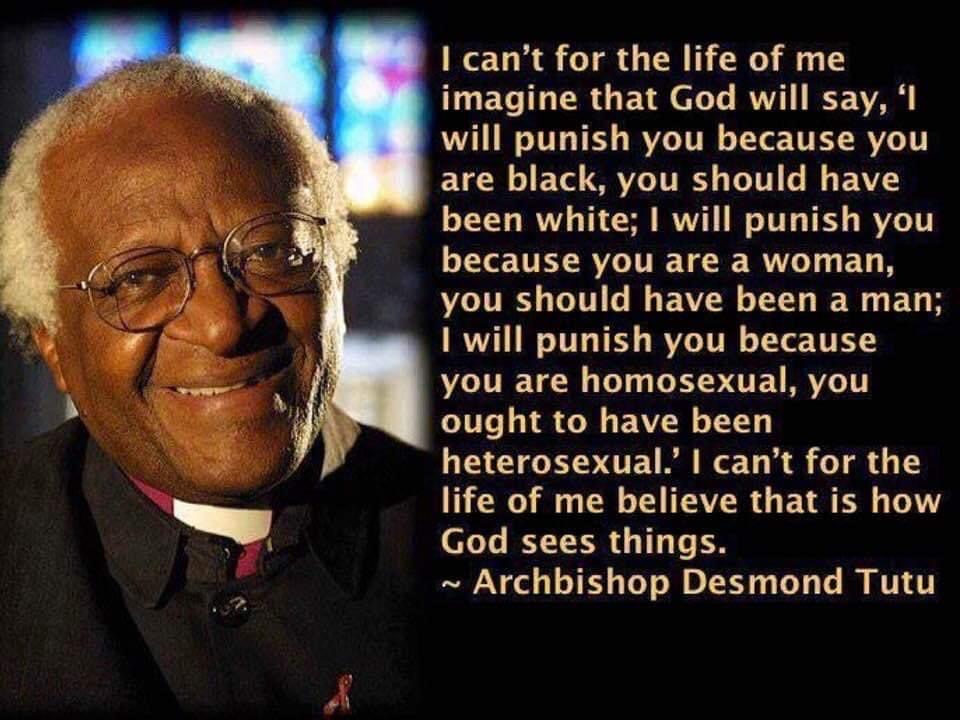 Pointers to prayer
As the global pandemic continues to affect people's livelihoods we pray today for areas where poverty is increasing and insecurity is growing. May God turn around these situations so that instead families and communities may begin to flourish – Mothers Union
In our lives, there is a great need for friendship, a form of love where we are understood and respected as we are. It is because God knows that intimacy is a deep human desire that he considers us as his friends. But God does not stop there he gives us to one another as friends – Benedictines Rostrevor
From 1 September to 4 October, Christians around the world are praying and caring for creation. It's the "Season of Creation"
God in creation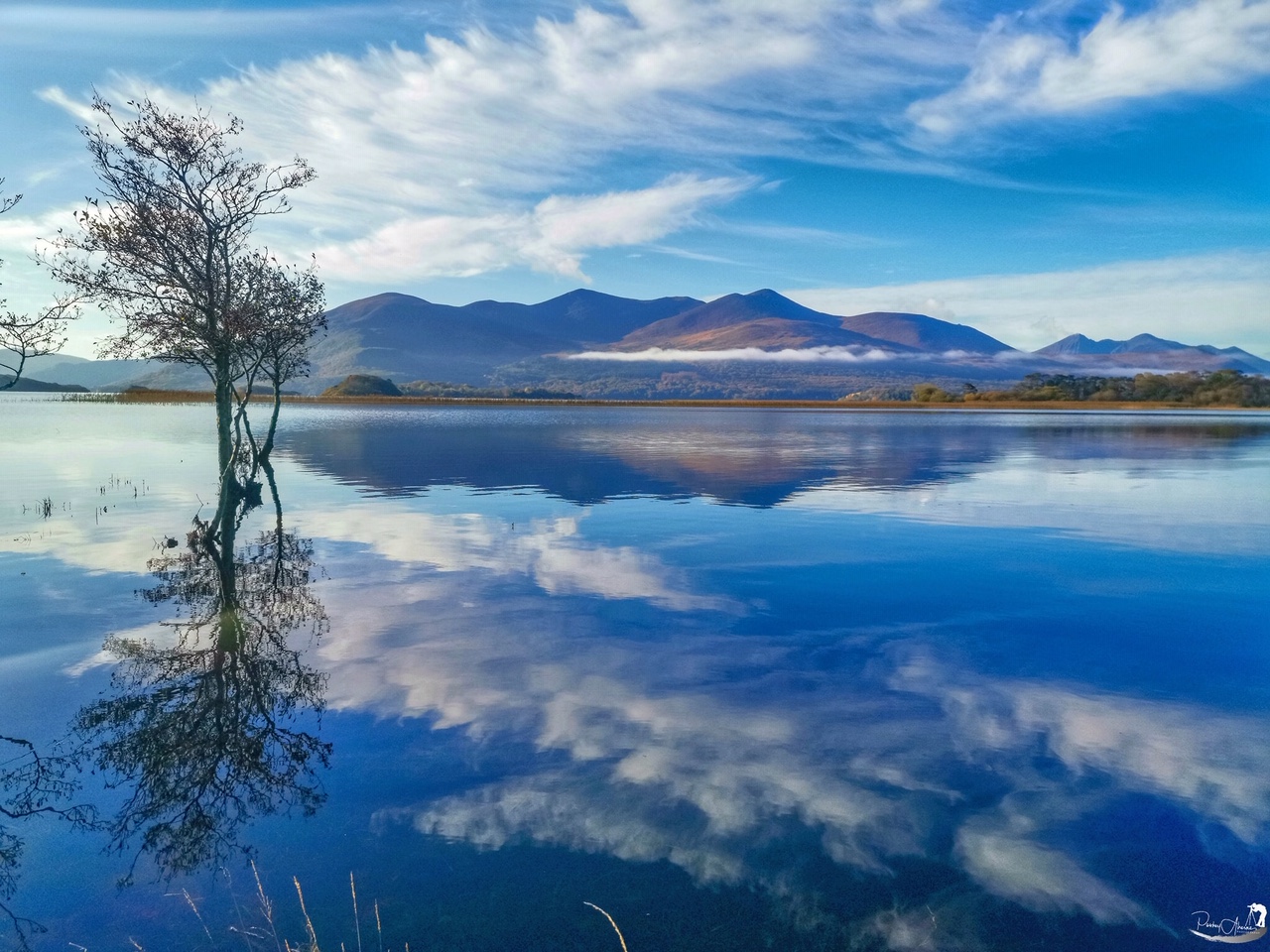 Today we hear the voice of creation admonishing us to return to our rightful place in the natural created order – to remember that we are part of this interconnected web of life, not its masters. Pope Francis
JUNE04LAKELANDSCAPE-1.jpg
IMG_4151.jpg
IMG_4152.jpg
IMG_4153.jpg
Image-1-111.jpg
Derrychoirfestival.jpg