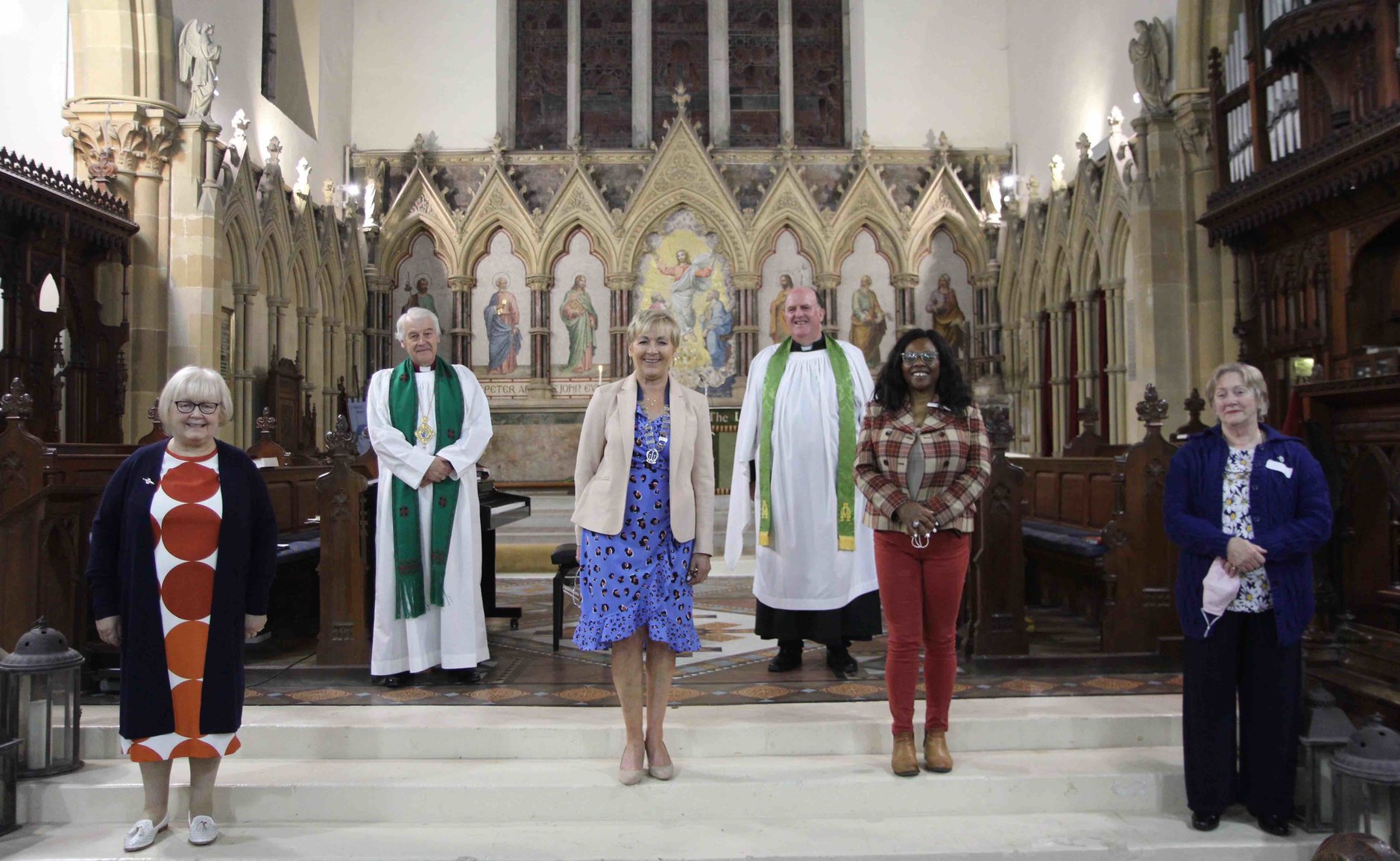 News and views
Mothers' Union must be a voice of hope in difficult times
Photo above – Newly commissioned Mothers' Union trustees Rachel Devlin, Rom Olusa and Ann Mulligan with Diocesan President Karen Nelson (centre) and Archbishop Michael Jackson and the Revd Baden Stanley.
Mothers' Union and the Church of Ireland must be a voice of hope in difficult times. This was the message members of Dublin & Glendalough Mothers' Union heard at their annual Diocesan Festival Service in Christ Church Bray yesterday evening (Thursday September 10).
The Rector, the Revd Baden Stanley, said that now more than ever, the Church of Ireland and the wider community needed the family supports offered by Mothers' Union. But he said both the Church and Mothers' Union may have to change how they engage with people.
Archbishop Michael Jackson presided at the service which was attended by representatives from across Dublin & Glendalough. While the size of the congregation was restricted, the service was recorded and will be available for all the watch in the coming days.
The Diocesan President, Karen Nelson, read the Epistle and during the service three trustees were commissioned. Rachel Devlin was commissioned to the office of Vice President for Fundraising and Communications. Ann Mulligan was commissioned as coordinator for Finance and Central Committees. Rom Olusa was commissioned as coordinator for Faith and Policy.
The theme for Mothers' Union for the coming year is 'Building Hope and Confidence'. The Rector tied this in with Disestablishment as the Church of Ireland commemorates the 150th anniversary of its disestablishment.
He suggested that the Church of Ireland faces similar challenges now as it did 150 years ago when its status and connection within the State was changed. "I don't think we can fully grasp the shock felt by the Church of Ireland community when their whole sense of identity was married to being the established church and the connection to the Church of England. It had repercussions for years to come," he commented.
Dolly Parton tops Billboard Christian charts for first time
Awards winning country music singer Dolly Parton has topped the Billboard Christian charts for the first time in her career.
The 74 year old, who's known for hits such as 9 to 5 and Jolene, has reached the summit of the Christian AC Songs and Christian Airplay charts with her song 'There was Jesus'.
The track is a duet with singer Zach Williams who wrote it.
Speaking about the feat, Parton told Billboard: "Having a number one record at any time is a great thing, but having a number one faith-based record during these crazy times is even greater.
"I feel humbled and blessed to be part of this wonderful song.
"It does my heart good to know that we have touched the lives of so many people."
Parton becomes the first artist to top the Adult Contemporary, Christian AC Songs, Christian Airplay, Country Airplay and Dance/Mix Show Airplay radio charts.
Billboard tracks music sales, downloads and radio airplay in the US across a range of music genres.
The Very Revd Michael Tavinor, Dean of Hereford, has been involved with the Church in Herefordshire and Shropshire for more than 20 years.
The Rt Revd Richard Jackson, Bishop of Hereford, said he had been a "heartbeat" for the cathedral.
"Through his prayerfulness and liturgical skill, Michael has been a heartbeat for the Cathedral for nearly twenty years," the bishop said.
"He has served in a number of roles over his long and distinguished ministry in the Church of England. His gentle, self-effacing grace and good humour mark out a ministry setting a perfect tone for many occasions over his years at the Cathedral, including my own enthronement service earlier this year.
"As Dean he has brought the history of the cathedral and her community to life through his speaking and writing. In the chained library and Mappa Mundi he has created one of the most visited attractions in Herefordshire, which will be enjoyed by future generations.
"Throughout the changing seasons Michael has remained an outstanding colleague and friend to the cathedral and wider diocesan family. He will be greatly missed by all and we all wish him every blessing as the transition to retirement begins."
Moderator leads worship online – Continuing his weekly service of worship the PCI Moderator centres on his journey through the Apostle Paul's Letter to the Ephesians. In yesterday's service he explored the theme, 'A mature church'.
Joining Dr Bruce this week it was the turn of the Presbytery of Carrickfergus
[ https://player.vimeo.com/video/456936598 ]
BBC Radio Ulster's Morning Service – on Sunday September 13 was led by the Rev Dr Ian Mills, curate in the Parish of Larne and Inver with Glynn and Raloo, in the Diocese of Connor. The service is available online here –
[[] https://www.bbc.co.uk/programmes/m000mk9h ]
Belfast Jewish heritage – An Israeli rabbi arrives in Belfast in 1983 – a local TV programme interviews Rabbi Natan Granevitz. Clips of community members at study and prayer, and guests from other faiths visit the synagogue.
https://www.youtube.com/watch?v=zU3TZUcgKTU
Training for faith–based groups and organisations in NI – The Northern Ireland Council for Voluntary Action (NICVA) is offering several training events this autumn specifically geared towards faith–based groups and organisations.
This is supported and funded by the Department for Communities under the RISP initiative which has promoted faith–based community development for a number of years now.
The last six months have been challenging for many faith–based groups, and it remains uncertain how things will be through the autumn period. The training offered covers good governance, fundraising, measuring impact, cyber security, and engaging with social media. NICVA also offers support to develop ideas for community engagement and offers one to one fundraising clinics.
See – [[] https://www.nicva.org/event/faith-based-engagement-governance-for-new-or-nearly-new-trustees ]
(NICVA is a membership and representative umbrella body for the voluntary and community sector in Northern Ireland.)
Ordinations are continuing across the Church of Ireland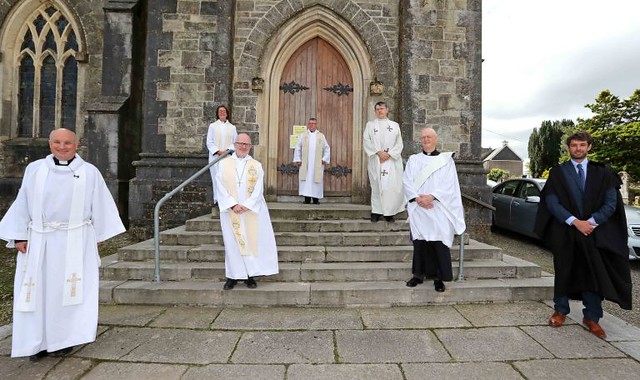 Clergy and the Cork Diocesan Registrar, John Jerymn, following the service of ordination at St Peter's, Bandon.
Armagh – The Revd Rodney Blair and Revd Matthew Topley, were made deacons in St Mark's Armagh on Tues 8th September 2020. Rodney will serve as Deacon Intern in St Columba's Portadown and Matthew in St Mark's Armagh.
Down & Dromore – On Sunday, 16th August, the monastic site of Nendrum was the setting for an open air service of ordination. The Bishop of Down & Dromore, the Rt Revd David McClay, ordained two priests for ordained local ministry – the Revd Rory Blake–Knox for Moneyreagh Community Church and the Revd Stephen Doherty for Glen Community Church. It was the bishop's first ordination service following his consecration in January.
Cork, Cloyne and Ross – On Sunday, 30th August, two were made deacons – Pat Culleton in St Peter's church, Bandon, and Sabrina Cooke in St Fin Barre's cathedral. At the request of the Bishop of Cork, Dr Paul Colton, who is recovering from surgery following an accident, the ordinations were conducted by Dr Richard Clarke, former Archbishop of Armagh, who, in retirement, now lives in Co. Cork. Mr Culleton will serve in the ordained local ministry in Bandon and Ms Cooke will be a deacon–intern in Cloyne.
Meath & Kildare – last Sunday, in St Patrick's cathedral, Trim, the Revd Carol Hennessy was ordained priest by the Bishop of Meath & Kildare, the Most Revd Pat Storey. Ms Hennessy was made deacon in September 2019. She will serve in Naas union of parishes.
Derry & Raphoe – In St Eunan's cathedral, Raphoe, Claire Henderson, was made deacon and will serve her deacon–internship in the Raphoe group of parishes, which includes Raymochy and Clonleigh. This was the first ordination conducted by the Rt Rev Andrew Forster since his consecration as Bishop of Derry & Raphoe.
Dublin & Glendalough – On Sunday, 20th September, in Christ Church Cathedral Alistair Doyle will be made deacon and will serve in Kilternan parish and Leonard Madden will serve in Blessington parish. On the following Sunday, in Christ Church Cathedral, Dr Jackson will ordain the Revd Christopher West to the priesthood. Mr West will serve his curacy in Taney parish.
Well said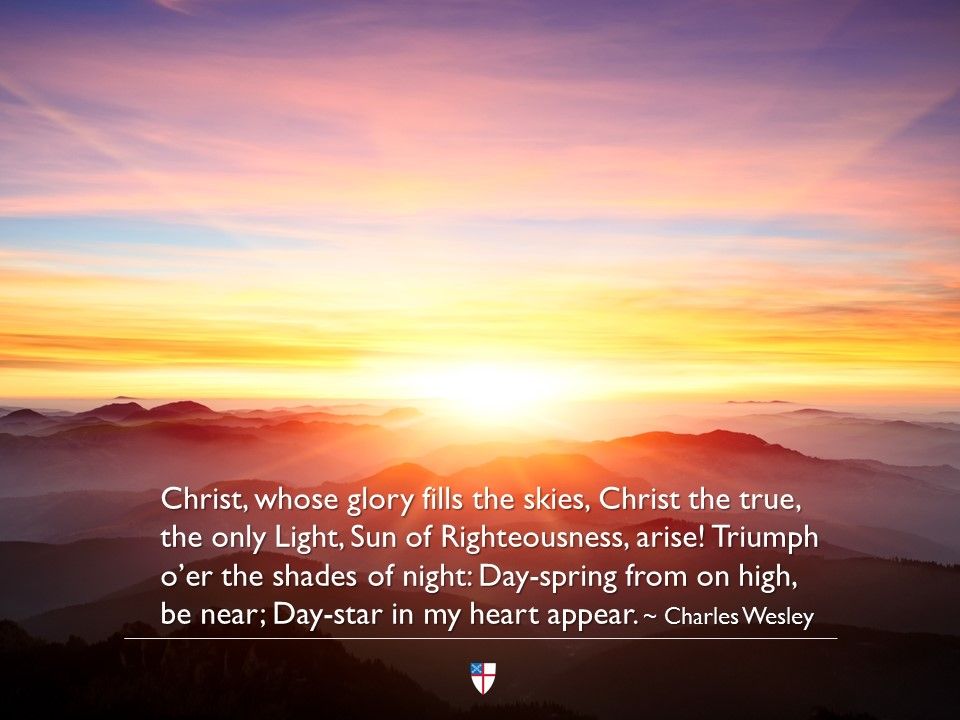 Pointers to Prayer
Today we give thanks for scientific researchers. By the end of the year, there could be as many as six vaccines in clinical trials, including one from the University of Oxford which is at an advanced stage of testing already.
Next Saturday (19th) CMSI are hosting Ignite, its annual conference, which this year will be online. Despite the change in format, pray that many can participate in the gathering and that the event will be a source of inspiration and encouragement.
Give thanks that Church Army has remained open and has been able to keep reaching out to people through the storm of COVID-19. Pray for increased opportunity to expand its work across the UK and Ireland.
Please pray for the HR Team as they continue to look after the welfare of everyone who works for Church Army.
Please pray for the Board as they meet in September to discuss different topics about the running of Church Army; that they will be guided by God's wisdom.
From 1 September to 4 October, Christians around the world are praying and caring for creation. It's the "Season of Creation"
God in creation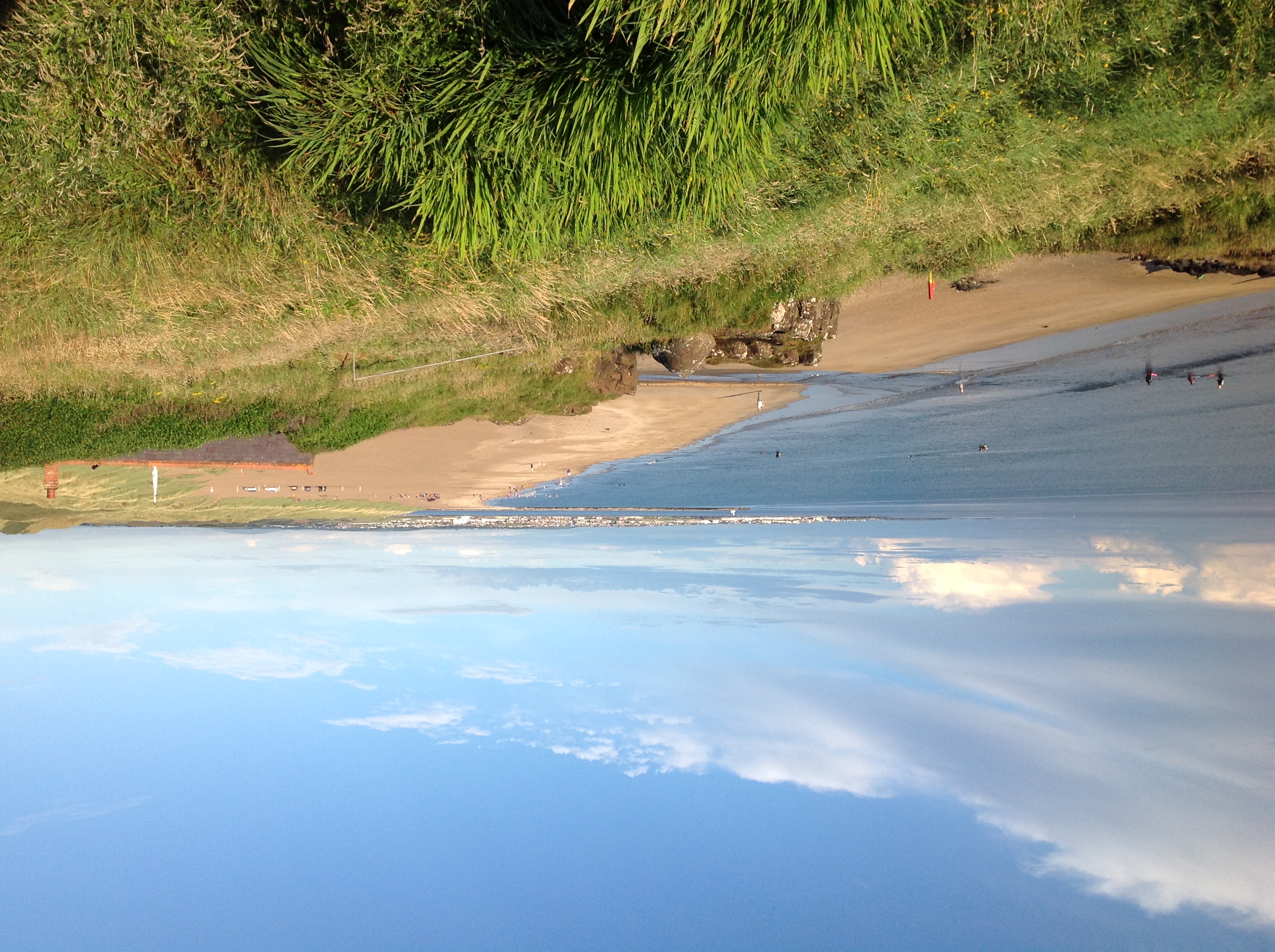 'Deepen our awareness of your presence:
teach us reverence and love for all that you made.
– We adore you, our Lord and God.'
Soulspeak8-1.jpg
Crock-strand-1.jpg
Corkordination.jpg
DeanHereford.jpg
DublinMU.jpg