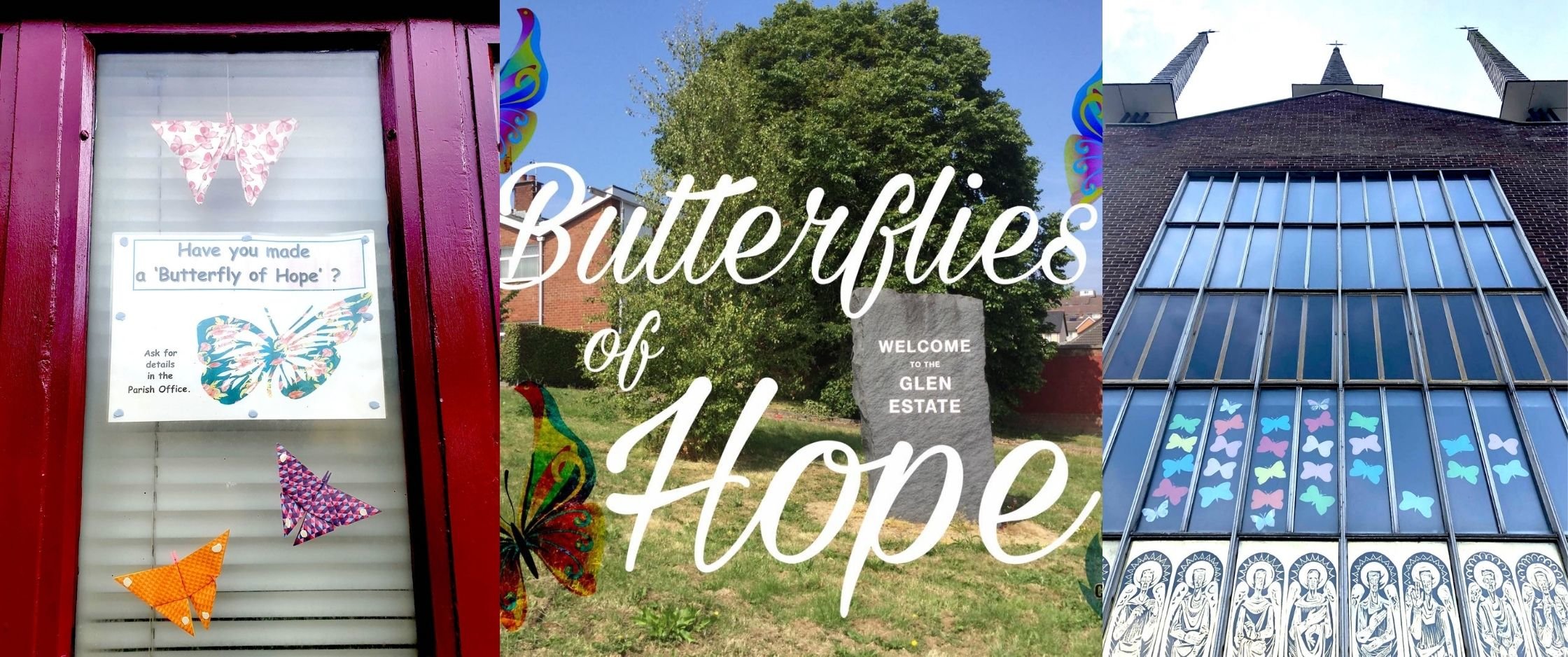 News and views
Butterflies of Hope are taking off – Butterflies are arriving in the parishes of Down and Dromore with their message of hope to the church, community and beyond.
St Mark's Dundela, Glen Community Church, St Molua's and St Finnian's have already jumped on board and the organisers would love to hear from more parishes who are taking part in the competition.
An organiser explained, "As many of our ministries can connect again with local people face to face, the butterfly provides a wonderful illustration of emerging from a chrysalis to become something beautiful. The message is that the local church continues to share the hope found in Jesus Christ".
Everyone in our parishes is invited to design and draw a butterfly that will bring a message of hope from our church to the community and beyond.
Graffiti attack on walls of a Glenavy church hall –  by 'vandals and thugs' is met with anger and condemnation.
It was reported on Tuesday that sometime overnight graffiti had been sprayed on St Aidan's C of I Church Hall, Connor Diocese
Alliance councillor David Honeyford said the graffiti has "no place in our society, particularly on the walls of a church hall".
He continued: "The reverend is a key member of the local team which has been supporting the community throughout the pandemic, and everyone will join me in condemning those behind this vandalism and the abuse of the church hall by thugs.
"I have spoken to Lisburn and Castlereagh City Council and asked them to remove the graffiti as soon as possible, and I urge anyone with information on this incident to contact police with it immediately."
Sinn Fein councillor Gary McCleave added his condemnation and said it was "wrong".
"There is no place for this type of activity in our society," he added. "Anyone with information on this attack should bring it forward to the PSNI".
In total, 445 crimes were recorded as criminal damage to religious buildings, churchyards or cemeteries across Northern Ireland's 11 policing districts, the figures showed.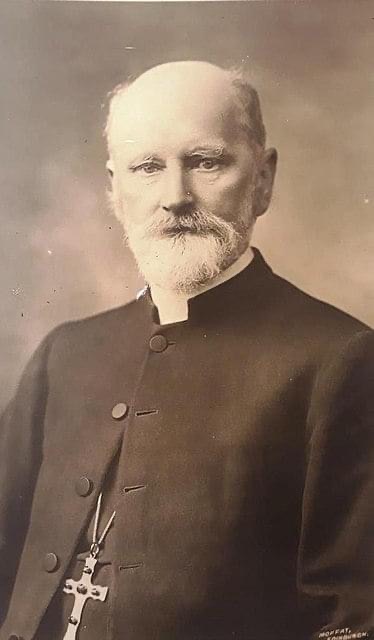 Right Rev Henry Hutchinson Montgomery – of Moville, County Donegal, was a former Bishop of Tasmania, he signed the Ulster Covenant at Westminster, London. He was the father of Field Marshal Montgomery.
Well said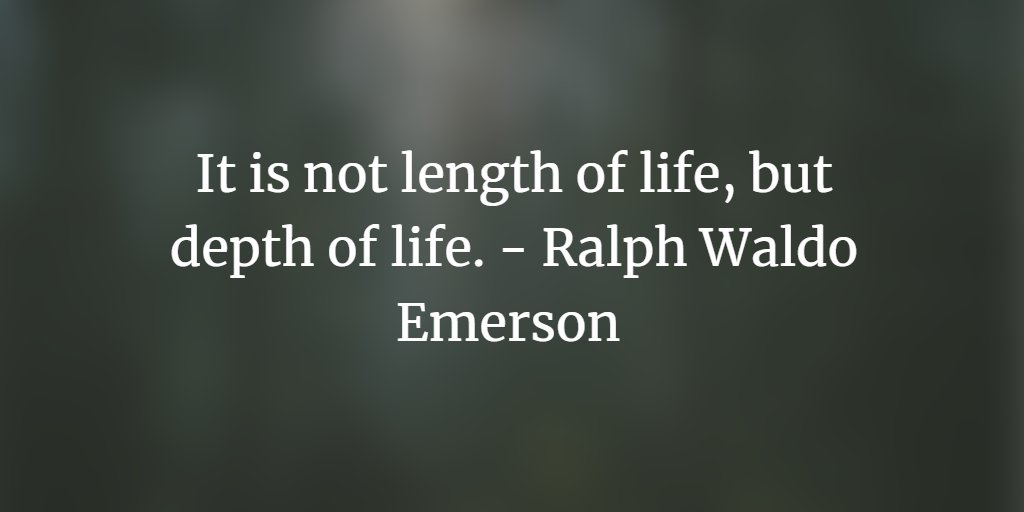 Pointers to Prayer
Give thanks for those who are working hard to create and sustain a safe environment for worship in our buildings and provision for digital ministry to those who cannot return to services. Pray that would continue to make our church premises Covid safe places in which we can encounter the life changing power and presence of God.
Today we give thanks for scientific researchers. By the end of the year, there could be as many as six vaccines in clinical trials, including one from the University of Oxford which is at an advanced stage of testing already.
Next Saturday (19th) CMSI are hosting Ignite, its annual conference, which this year will be online. Despite the change in format, pray that many can participate in the gathering and that the event will be a source of inspiration and encouragement.
From 1 September to 4 October, Christians around the world are praying and caring for creation. It's the "Season of Creation"
God in creation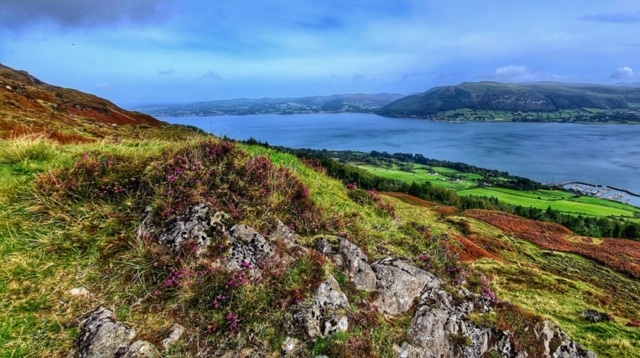 Carlingford Lough
'Deepen our awareness of your presence:
teach us reverence and love for all that you made.
– We adore you, our Lord and God.'
IMG_4188.jpg
Image-1-132.png
Image-1-116.jpg
Butterflies-01.jpg