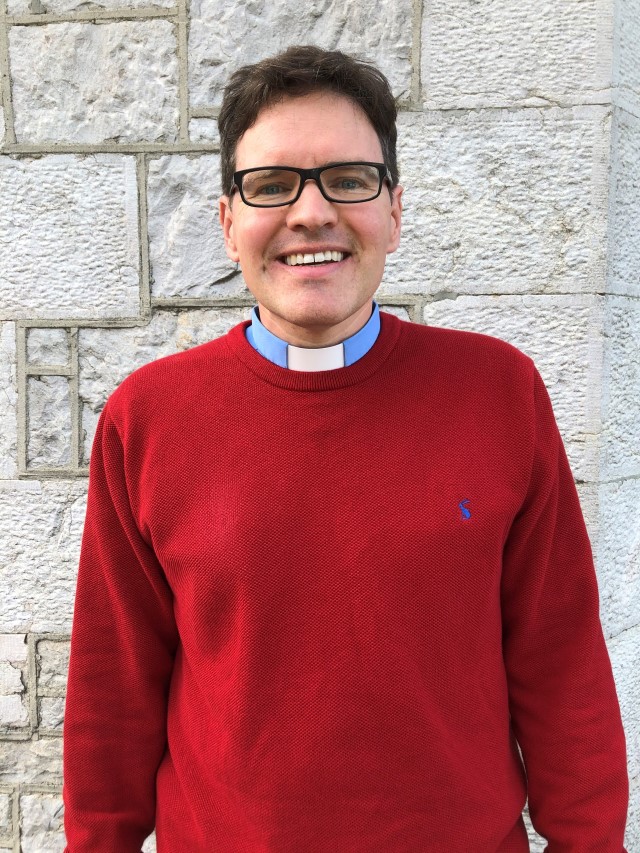 News and views
New clerical Honorary Secretary to the General Synod – The Revd Malcolm Kingston was elected as the clerical Honorary Secretary for the Province of Armagh. Mr Kingston was ordained in 2004 and is currently Rector of St Mark's, Armagh; he served as a clerical representative on Standing Committee for the Diocese of Armagh prior to his election. He succeeds Rt Rev G Davison.
Culture Night – St John's, Sandymount – launched new online exhibition. To mark the 150th anniversary of the disestablishment of the United Church of England and Ireland, St John's Church in Sandymount is hosting a virtual display 'Turbulent Years at the Church of St John the Evangelist, Sandymount' on its website: [ www.sandymount.dublin.anglican.org ]
The presentation, which will remain online for a number of weeks, highlights how two of its Vicars, Fr Fletcher Sheridan Le Fanu and Fr Samuel Randal Colquhoun, came into conflict with those in the disestablished Church of Ireland who opposed St John's High Anglican rituals and ceremonies.
For over 40 years from 1900, St John's Church was no stranger to controversy. Enduring noisy protests and prolonged litigation by those who opposed the High Church practices of its Vicars, St John's was rarely out of the newspapers. The ritual and ceremony of incense, bells, elaborate vestments, altar servers and sung liturgy offended those who adhered to the revised rules, regulations and practices introduced following disestablishment 150 years ago.
This virtual presentation relates the story of those 40 turbulent years, when St John's defended its independence and its right to continue the High Church practices favoured by the Hon Sidney Herbert, who founded St John's in 1850.
Log on to [ www.sandymount.dublin.anglican.org ] and follow link to Culture night
MU appreciation of Clogher rector – A Ladies' Evening was held in Belleek when the Mothers' Union Branch presented Canon Ngozi with a gift and wished her well in her new Parish in London. Canon Ngozi has been a member of MU, supporting us, taking our services and attending all the MU events in the Diocese. Dot Barlow (Branch Leader) made the presentation, and paid tribute to Canon Ngozi's contribution. The ladies watched and reminisced over a slide show of events over Canon Ngozi's 7 years with us. We were very pleased that some of the ladies from the Group also joined us.
Deacons for Dublin & Glendalough – Alistair Doyle and Leonard Madden will be made Deacons on Sunday September 20 in Christ Church Cathedral, Dublin. Archbishop Michael Jackson will preside and the preacher will be the Archdeacon of Glendalough, the Ven Neal O'Raw.
The number of people who can be in the cathedral on the day will be restricted but the Service of Ordination will be livestreamed on the cathedral's webcam at 11am for all to join – https://christchurchcathedral.ie/worship/video-stream-1/.
Alistair Doyle will serve as a Deacon in Kilternan Parish. Leonard Madden will serve as Deacon in Blessington Union of Parishes.
Meath deacon from Salt Lake city – Bishop Tom Deenihan, Bishop of Meath, will ordain Rev Norman Allred to the priesthood during Mass at 3.00pm this Sunday, 20 September 2020, in Cathedral of Christ the King, Mullingar, Co Westmeath. Deacon Norman is a native of Salt Lake City, Utah, USA, where he worked as a teacher and principal in Saint Joseph`s Secondary Catholic School.
After the sad passing of Joanna Mooney, his wife of 24 years, Deacon Norman discerned the Lord calling him to the priesthood in 2014. With a life-long love and interest in Ireland, along with a semester of studies undertaken in Trinity College Dublin in 1985, he pursued his vocational discernment and was accepted for studies for the Diocese of Meath in 2016 by Bishop Michael Smith, the then Bishop of Meath. Deacon Norman completed the required philosophical and theological studies in the Pontifical Beda College, Rome, and was ordained a deacon in the Pontifical Basilica of Saint Paul's Outside the Walls, Rome, on 19 June 2019 by Bishop Deenihan.
Well said
Don't start looking in the Bible for the answers it gives. Start by listening for the questions it asks…When you hear the question that is your question, then you have already begun to hear much – Frederick Buechner
Pointers to Prayer
Give thanks for those who are working hard to create and sustain a safe environment for worship in our buildings and provision for digital ministry to those who cannot return to services. Pray that would continue to make our church premises Covid safe places in which we can encounter the life changing power and presence of God.
As long as we continue living, we must continue praying'. (M. Henry). Pray for those in authority, making the biggest calls of their lives. Pray for the health & strength of our NHS workers. Pray for those who are sick. Our prayers are powerful so let's commit to praying them
Today we pray for those working to deliver increased levels of testing as cases rise. Labs have reached a 'critical pinch-point' in processing as more people seek tests. We pray for well-resourced and well-managed testing and resilience for those delivering tests.
Today we give thanks for scientific researchers. By the end of the year, there could be as many as six vaccines in clinical trials, including one from the University of Oxford which is at an advanced stage of testing already.
From 1 September to 4 October, Christians around the world are praying and caring for creation. It's the "Season of Creation"
God in creation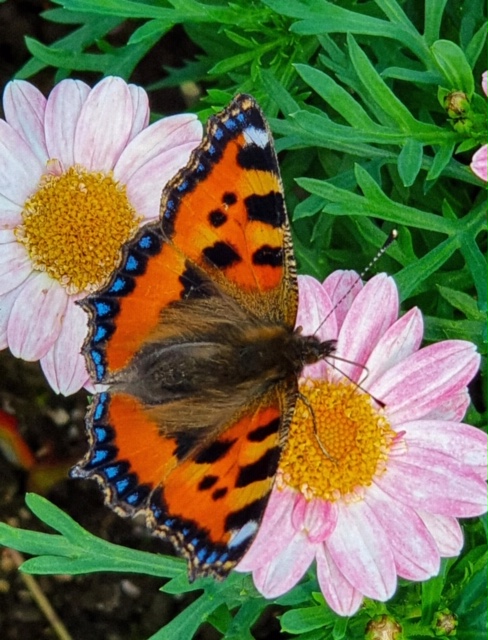 IMG_4172.jpg
Malcolm-Kingston-01A.jpg