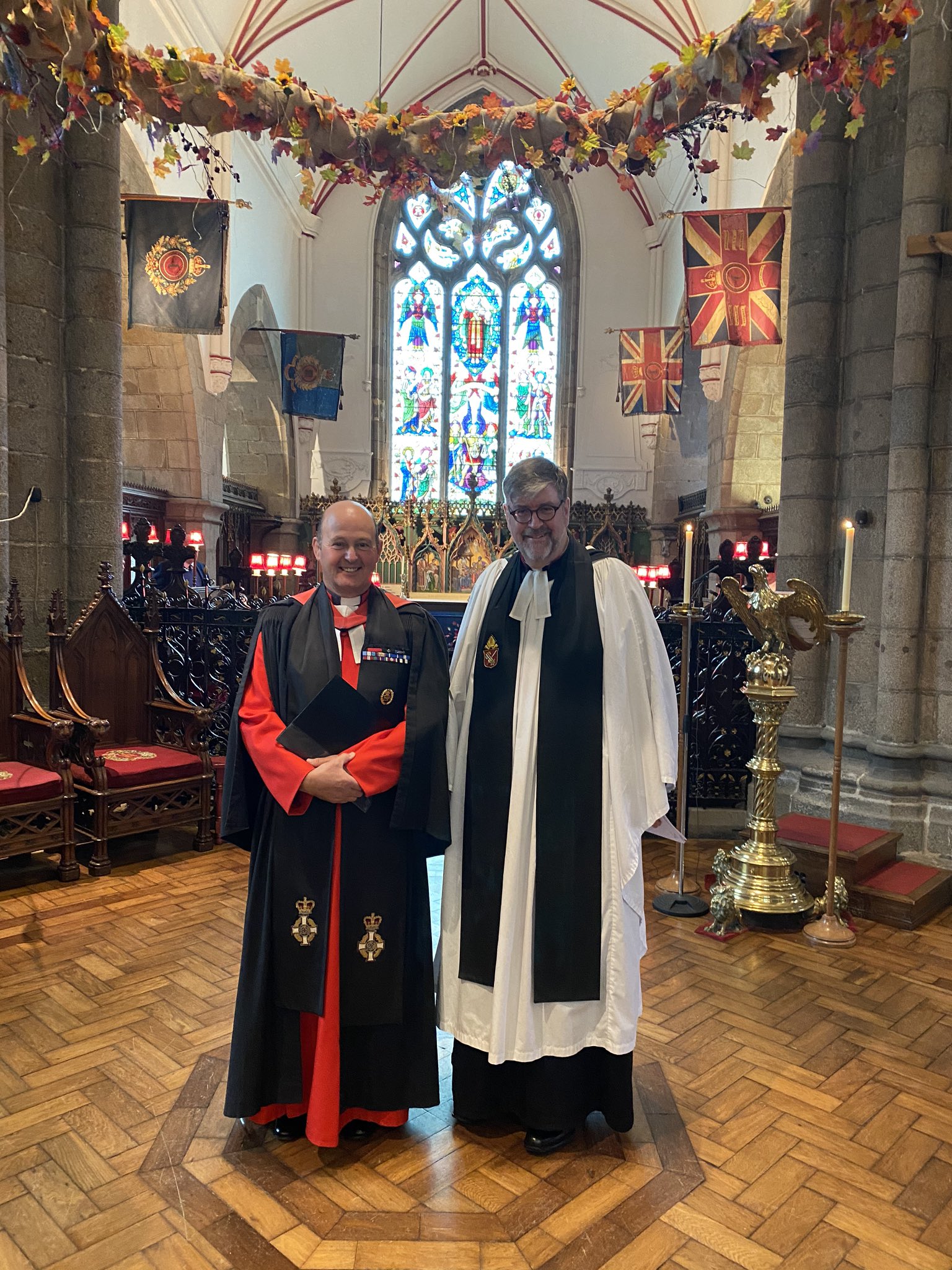 Photo above – The Revd Dr David Coulter, the minister at the Church of Scotland in Guernsey, preached at yesterday's Chief Pleas service at Town Church Guernsey – an important recognition of Guernsey's Norman heritage at the start of the legal year. Dr Coulter from Northern Ireland is a former Chaplain General and is a Chaplain to HM The Queen.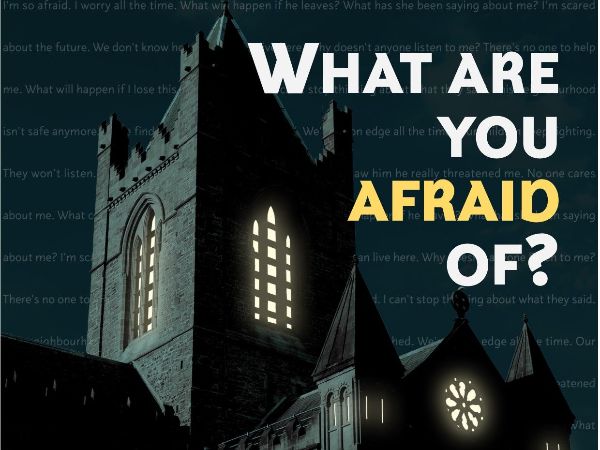 'What are you afraid of?' Service in Christ Church, Dublin
This year has been challenging, and heart-breaking, for many in Ireland and around the world. How do we process the emotions of anxiety, fear and loss which we feel? This year in its annual 'What are you afraid of?' service Christ Church will make space to pray about the impacts that the coronavirus pandemic has had on lives and livelihoods around the world, as well as other fears and anxieties we may be facing. Whether open to the public or behind closed doors via webcam, the service this year will focus on prayer for all who have been affected by the pandemic and the uncertainty that we still face. The service is on 31 October at 19.30
Follow new covid restrictions Derry church leaders urge people
In a joint statement, local church leaders appealed to people to follow the new restrictions.
The appeal was made by Donal McKeown, Catholic Bishop of Derry; Right Reverend Andrew Forster, Church of Ireland Bishop of Derry and Raphoe; Reverend Tommy Bruce. Moderator of Derry and Donegal Presbytery; and Reverend Richard Johnston, Superintendent North West Methodist Mission.
The church leaders said: "We urge everyone to comply with the regulations by following the government guidelines around regular hand washing, maintaining social distancing, wearing face coverings, and, where possible, reducing social interaction.
"We praise the community spirit and goodwill of the people of Derry and Strabane in the way they dealt with the lockdown in the spring.
"It is important we worked together again, now, to prevent any further increase in cases and to protect our health service."
Clergy appointments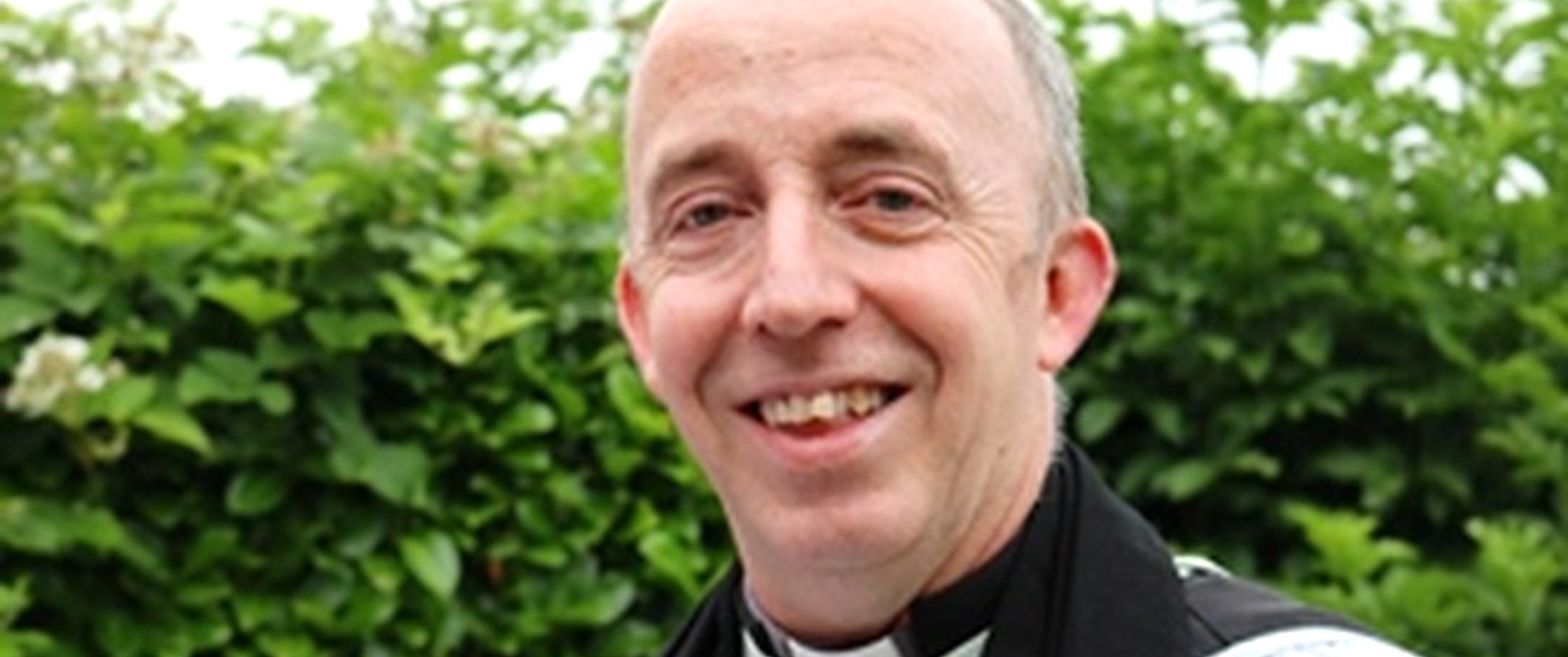 New Area Dean for Clanbrassil – Bishop David McClay of Down & Dromore has appointed Revd Paul McAdam as Area Dean for Clanbrassil in Dromore Diocese.  Paul has been rector of Aghalee since 2017. He previously served in a similar role, as Rural Dean of Tynan (Armagh diocese), while he was rector of Loughgall and Grange.
Permanent Diaconate grows – This month of October sees the ordination by Bishop Denis Nulty of three candidates to the Permanent Diaconate for the Diocese of Kildare & Leighlin. In October 2013 the first Permanent Deacons were ordained for the diocese and now, seven years later, three more will be ordained on different dates, and in different churches, across the diocese.
Vincent Crowley was ordained on Sunday afternoon in the Church of the Holy Rosary, Tullow. Liam Dunne will be ordained next Sunday, 11 October, in the Cathedral of the Assumption, Carlow, and Eugene Keyes will be ordained on 25 October in Saint Peter & Paul's Church, Portlaoise. In light of Covid-19 restrictions there will be three separate ceremonies rather than one large one, as was the case seven years ago.
US Bishop found guilty of violating his ordination vows
A Hearing Panel has found that the Rt. Rev. William H. Love, Bishop of the Diocese of Albany, is guilty of violating his ordination vows. Love has refused to allow the clergy of his diocese to perform same-sex marriages as required by General Convention Resolution B012.
A separate hearing of the panel will determine consequences (terms of discipline). It will be scheduled within a month.
Love has the opportunity to appeal. In a letter to the diocese he says he does not expect an appeal will result in a different outcome. The Diocese of Down & Dromore and the Diocese of Albany have had a link for some years.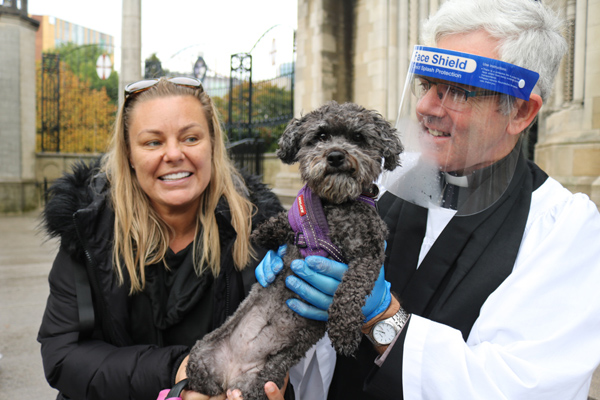 Lucky pets count blessings at ceremony
It was raining cats and dogs at Belfast Cathedral yesterday as the annual pet blessing ceremony was moved outside.
The sight of holy hounds and Christian cats, with some more exotic specimens in the mix, have become a much anticipated part of the Cathedral's calendar.
This year, Covid-19 restrictions saw the service moved outside for what was called 'Pets on the Steps'.
A slightly smaller crowd of around 20 pet owners braved the weather for a chance to show their thanks for their four legged pals with the Dean of Belfast Stephen Forde and Dean's Vicar, the Rev Canon Mark Niblock.
Among them was Julie Coulter who brought her dog Connie in an eye-catching rainbow coat for the occasion.
Coinciding with St Francis of Assisi Day, the patron saint of pets, the first Blessing of the Pets' Service at Belfast Cathedral was held in 2017.
Keeping safety as a priority, visitors arriving with their pets were encouraged to maintain social distancing and wear face coverings even though proceedings were outdoors.
Attending with her Lhaso Apso dog Georgie was Jo Crossley, owner of the Dog Friendly NI page.
"It was so nice to still have something in place of the normal service," she said.
"I always love the Pet Service, I think it's the most well attended event of the year after Christmas.
"It may have been socially distanced but it was still lovely to get out."
Asked why the service continues to be such a draw, she said: "The Cathedral is such a super building to go into and the staff are all very welcoming.
"I think it's lovely that an organisation such as a religious church allows you to bring your pets inside. The diverse range of events that the Cathedral holds each year and it's just an amazing way to celebrate pets being part of the family."
With many across Northern Ireland finding themselves cut off from family, friends and work colleagues this year, she said the mental health benefit provided by pets was more important than ever.
"The positive impact of having a pet in the home as a companion is really vital, it's another heartbeat. So many have been isolated from friends and family during lockdown.
"So those pets have been so important to everyone during lockdown and it was lovely to have an event to celebrate that."
Speaking ahead of the service, Dean Forde commented: "Although we cannot have our annual Pets' Service this year, due to the Covid restrictions, we still want to recognise how significant people's pets have been to them, particularly during the months of lockdown.
"We hope by welcoming people and their pets on the steps of the Cathedral for this simple blessing, we are able to offer members of the public an alternative to our extremely successful Pets' Service."
He added: "This opportunity for thanksgiving and blessing celebrates the importance of pets and working animals in the lives of so many people in these very difficult times."
Already looking forward to a chance to bring their pets inside next year, some pet owners took to social media to show their support.
One woman commented: "Sad to miss this — paws crossed things will be better next year. God Bless."
More photos at –
[[] https://connor.anglican.org/2020/10/05/pets-on-the-steps-at-belfast-cathedral/ ]
Pointers to Prayer
Pray for the Yei Vocational Training College in South Sudan as it looks to reopen, allowing students who had started studies before lockdown to finish. Pray for wisdom and financial support to plan for future intakes. Pray for guidance for the management team.
Today we give thanks for the life supported by peat bogs. These bogs are home to a range of rare birds and act as carbon sinks, and have been called 'one of our best natural allies for keeping carbon out of the atmosphere'.
Today we give thanks for Black History Month and the often overlooked accomplishments of Black people around the world. Our culture has been enriched through its diversity and our society has been made stronger by the contribution of Black community members.
Today we pray for businesses juggling the effects of coronavirus and planning for Brexit. The British Chamber of Commerce estimate that half of UK firms have not considered the effects of Brexit on their business as they attempt to stay afloat during the pandemic.
God in creation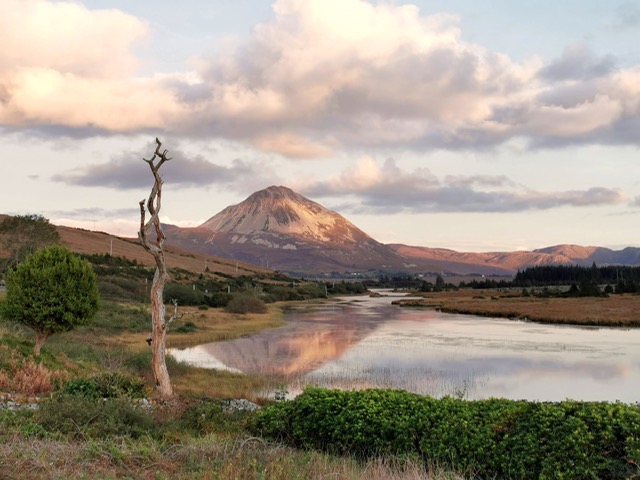 "Let us continue to grow in the awareness that we all live in a common home as members of a single family!" – Pope Francis in Season of Creation
Erriglecreation.jpg
Petsonsteps.jpg
PMcAdam.jpg
Afraidof.jpg
DavidCoulter.jpg