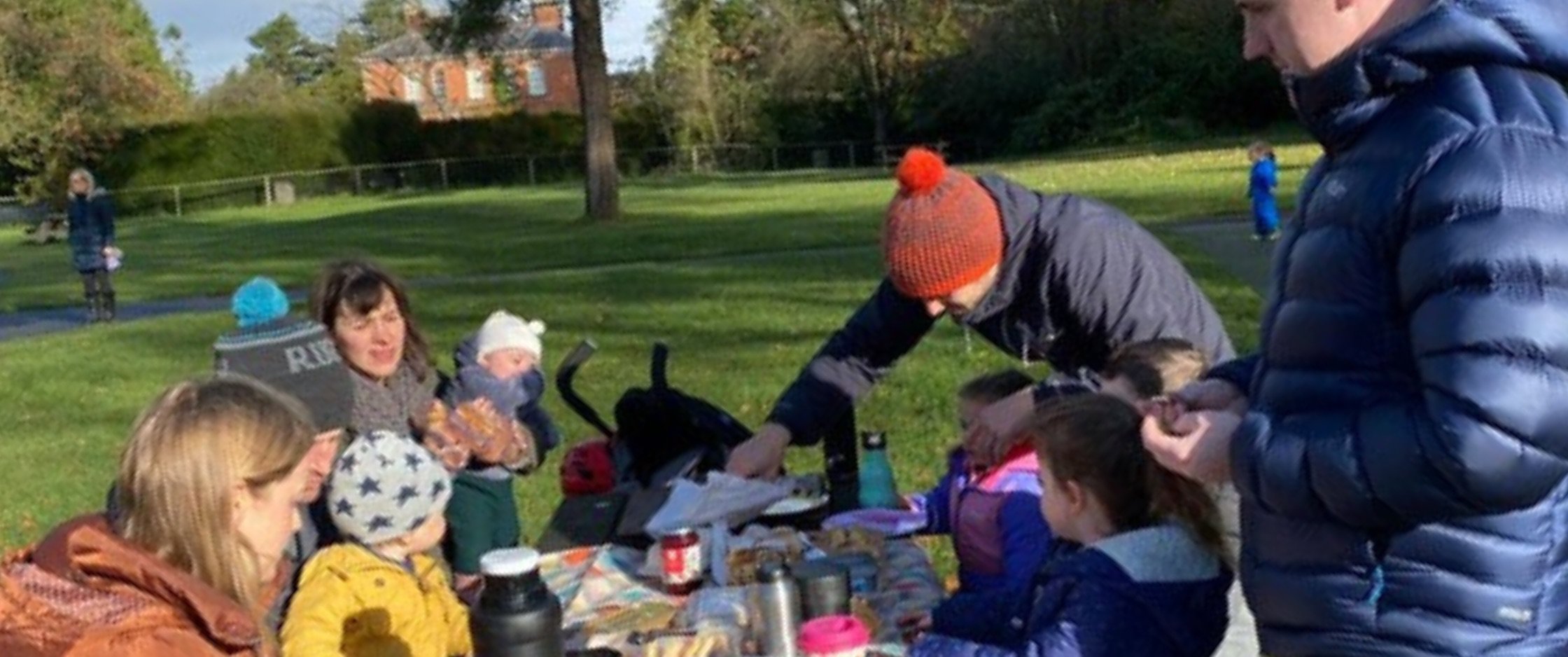 News, views, resources, and online events
Caring through COVID
The leadership team at St John's Orangefield has come up with a simple idea to help parishioners connect with each other and with God in this COVID–dominated season.
Care Clusters are groups of three families, three couples or three individuals (or a mixture!) committed to staying in touch at least once every fortnight, with one simple purpose: to support and encourage each other.
The rector, Revd Ross Wilson explains:
"We sensed that, as a church, we needed to do more to care for each other especially when there are restrictions on gathering together. God created us for relationship with other people but an hour on a Sunday isn't really enough, especially for folk who are struggling to get through in these difficult times.
"Because this wasn't happening organically, we decided to be proactive and at the same time try not to give our folk yet another time and effort consuming thing to do. That's when the idea for Care Clusters came to us."
Initial uptake has been encouraging with a total of about 60 people taking part. Many have formed clusters based on existing friendships whilst others have asked the church to place them in one. The groups don't have a leader as such but work naturally and have been a real source of support.
Dan Livingstone, his wife and 18–month–old are in a Care Cluster with two other young families in the church who both have two children aged 4 and under.
"We were all keen on the idea of setting up a Care Cluster together and we have mainly done this through WhatsApp," says Dan. "It's been easy to communicate more often and in small updates and chats rather than a long call every 1–2 weeks. This suits all of us well, as many will know that with young kids, a couple of minutes here and there is sometimes all the time you get!
"We also recently met up for a picnic in the park, and this was a great way to relax and chat while letting the wee ones run around the park and get to play with others of their age, which can be less frequent at the minute with the lockdown.
"We've shared prayer requests across the group, and I find it really encouraging to know there are others out there experiencing the same difficulties but also supporting and praying for you through it, and we hopefully have been able to reciprocate."
If you'd like to find out more about setting up Care Clusters, please contact Ross Wilson by email:  ross@stjohnsorangefield.org
Bishop Larry Duffy welcomes new Bishop-Elect in Clogher Diocese
Bishop Larry Duffy, of the Roman Catholic Diocese of Clogher has welcomed the C of I bishop-elect –
'On my own behalf and on behalf of all the Catholic clergy, religious and laity of the Diocese of Clogher, I warmly congratulate Canon Ian Ellis on his appointment as the new Church of Ireland Bishop of Clogher.
'Bishop-elect Ellis brings to his new ministry many gifts and qualities, not least of which are his expertise in the field of education.
'I wish him every blessing and I look forward to working with him as we journey together along the pilgrim path here in Clogher, in prayer, in witness and in dialogue, 'so that every tongue should acclaim Jesus Christ as Lord, to the glory of God the Father.' (Philippians 2:11)'
There have been many other message of congratulations and best wishes to Canon Ellis from within Clogher Diocese and across Ireland and beyond.
Cavan Christian Men's Conference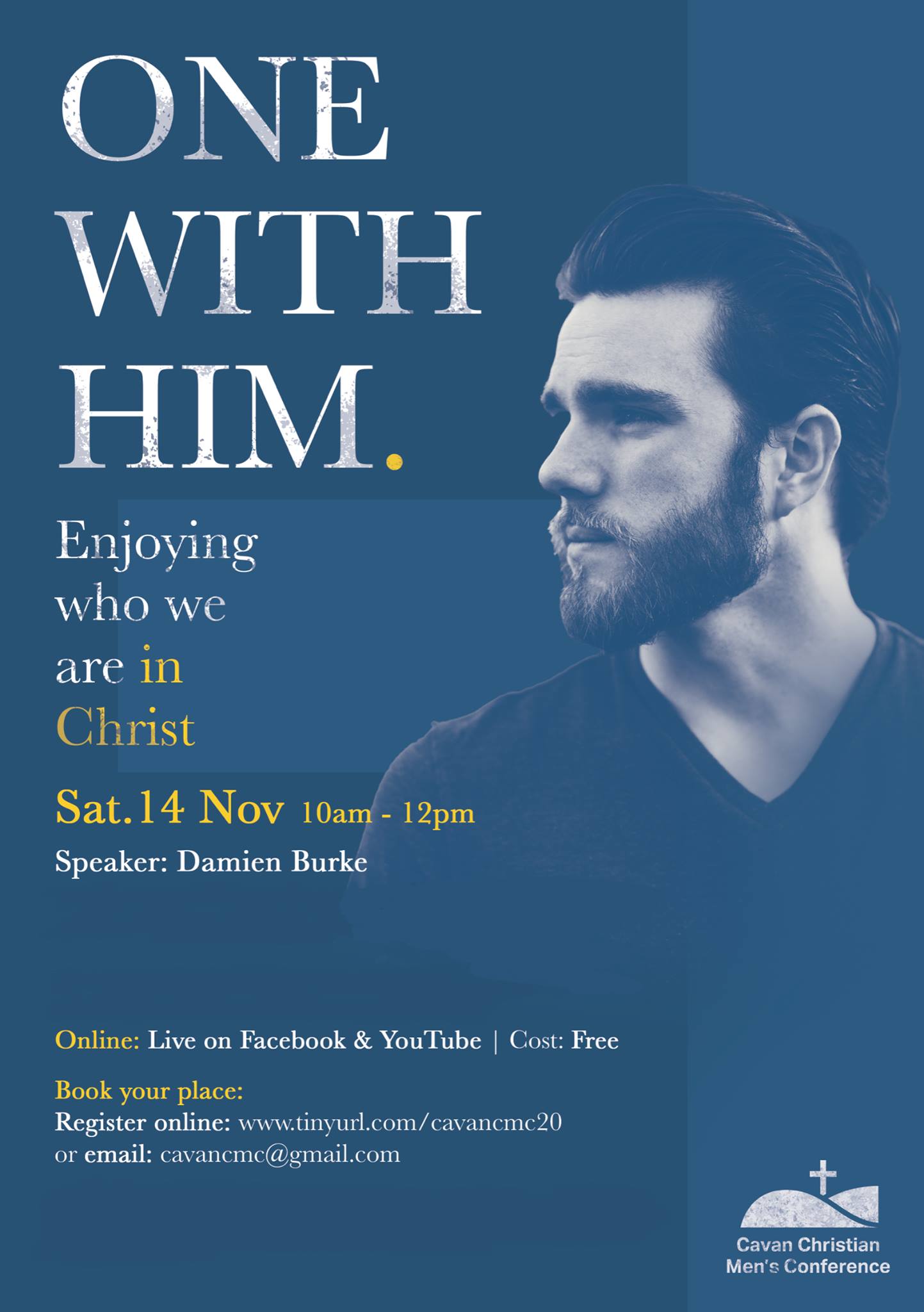 The Cavan Christian Men's Conference is taking place this Saturday, 14th November. Because of the current Covid restrictions the conference will be run online and is completely free. All the details you need can be found here:
[ https://facebook.com/CavanChristian ]
Being Reverend availability issues
Church House Publishing says – unfortunately we are continuing to see availability issues with Being Reverend at Amazon. It remains available at many other online retailers:
You can buy copies of Being Reverend early next week at Amazon but if you'd like a copy sooner, why not try
Waterstones: [ https://bit.ly/2HRHIRp ]
Hive: [ https://bit.ly/3kLSUxc ]
Eden: [ https://bit.ly/2HTQ5vZ ]
Wordery: [ https://bit.ly/31VMAf5 ]
And CHP! [ http://chpublishing.co.uk/beingreverend ]
New Primates for Korea, Japan and Hong Kong; Primates of Mexico and Hong Kong to Retire
There have been changes to the senior leadership of several Anglican provinces, and further changes are in the pipeline.
Archbishop Francisco Moreno, primate of La Iglesia Anglicana de Mexico, will retire on Nov. 13 Archbishop Paul Kwong, primate of the Hong Kong Sheng Kung Hui, will retire on Dec. 31 He will continue to serve as chair of the Anglican Consultative Council, the Anglican Communion's main policy-making body. Bishop Andrew Chan of Western Kowloon will become the Archbishop of Hong Kong and Primate of the Hong Kong Sheng Kung Hui on Jan. 3, 2021.
Archbishop Luke Ken-ichi Muto, bishop of Kyushu, is the new primate of the Nippon Sei Ko Kai (the Anglican Communion in Japan).
Archbishop Peter Kyongho Lee, bishop of Seoul, is the new primate of the Anglican Church in Korea.
Bishop Nathan Ingen of Aipo Rongo continues to serve as Acting Archbishop of Papua New Guinea following the retirement of Archbishop Allan Migi on health grounds in May. Archbishop Migi died in October.
Well said
In God's sight the precious part of our Church buildings is the men and women who gather together in them with humility and a deep awareness of their poverty. God is in love with human beings not with stones and stained glasses. Christ died for each one of us not for buildings. Benedictine Monks, Rostrevor
Pointers to Prayer
Archbishop of Canterbury Justin Welby – As JoeBiden and Kamala Harris
prepare to take office, may God grant them wisdom and courage to face the great challenges of leadership ahead. For all the American people, I pray for hope and a fresh vision of the common good. Please join me in praying too for Presiding Bishop Curry and the Episcopal Church- may God bless and strengthen our brothers and sisters in sharing the hope and healing of Jesus Christ over the coming months and years.
Pray for all oppressed people in our lands and around the world and for all in Church Army who seek to help people find freedom from all manner of circumstances.
This week, COP26 should have been meeting in Glasgow. This vital summit (now next November) is a tremendous opportunity for bold and ambitious action on the climate crisis. But we need to act now to ensure we don't delay the urgent changes needed. Join us in prayer for COP26.
Today we pray for those awaiting treatment suspended during the coronavirus crisis. Missed surgeries and treatments for patients whose illnesses went undetected or untreated could lead to pressure on the NHS and some avoidable deaths.
God in creation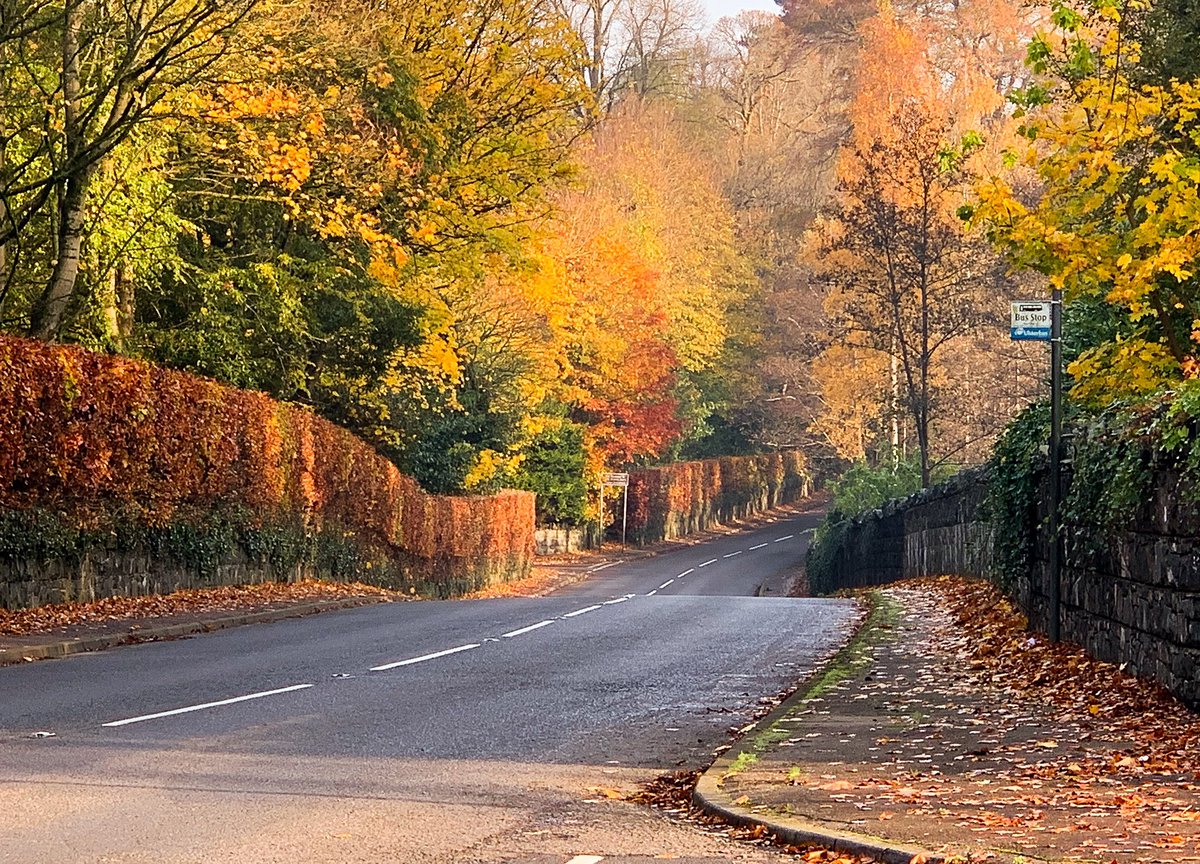 Upper-Malone-Road-Belfast.jpg
Cavanmen.jpg
Orangefield.jpg