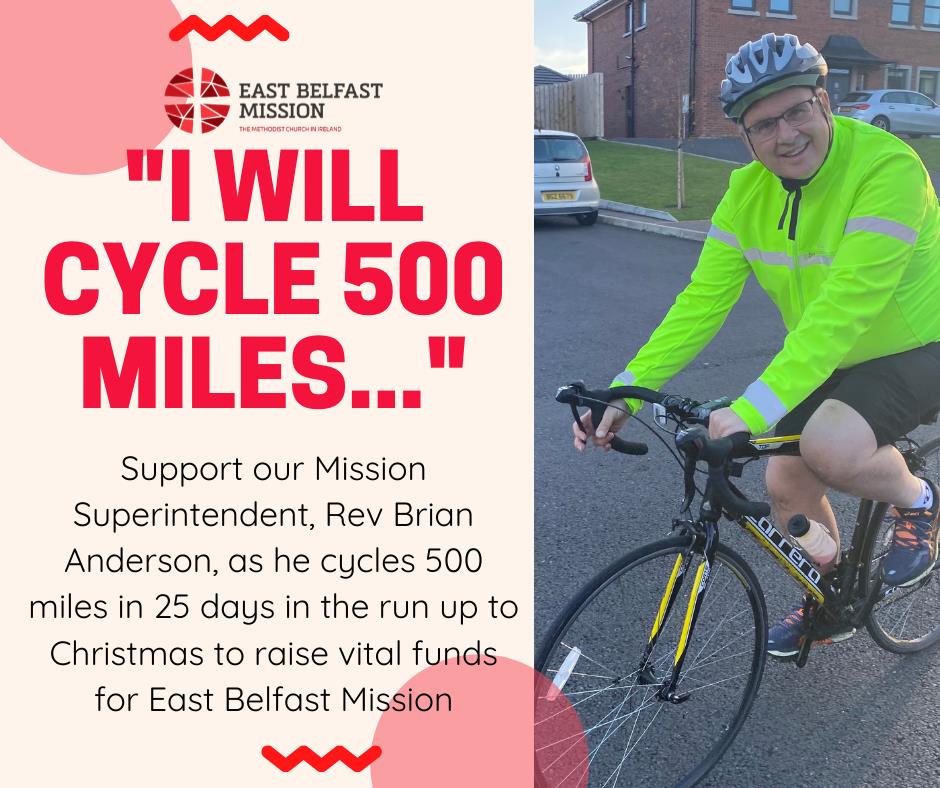 News, views, resources, and online events
Mission Superintendent starts cycle challenge
Good luck to East Belfast Mission Superintendent, Rev Brian Anderson, as he heads off in his first cycle of his 500 miles challenge!
He was sent off Monday morning by the Mission's wonderful Refresh Cafe. If you would like to donate click here – https://justgiving.com/fundraising/brian-anderson-cycle
Poor Clares' debut album reaches number one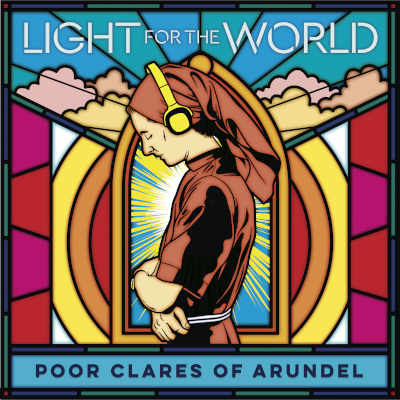 Light for the World, the debut album of The Poor Clares of Arundel, in Sussex, released last month, has stormed up the charts, taking the number one spot in both the Classical Artist Album Chart and Classical Specialist Album Chart. The album features writings from St Clare and St Francis, set to music by composers James Morgan and Juliette Pochin. There are also some Latin hymns and medieval texts with a "unique 21st century production."
The sisters, who live in a rural community of 23 nuns, are used to singing the Daily Office eight times a day together – but this is the first time they have made a recording, and they were surprised at its success.
Speaking to Classic FM, Sister Gabriel Davison said they have felt quite overwhelmed by the response their album has had.
"It is a great joy for us to know that during this difficult time for so many, our music is helping people to cope with the stress and anxiety of daily life," she said. "The recording of our album, in our monastery chapel over a period of several months, was a great adventure which we entered into wholeheartedly.
"We hope that all who listen may find a sense of calm, peace and serenity which lies deep within each one of us."
Watch a short video about Light for the World here:
[ www.youtube.com/watch?v=zs5rGW-RE38&feature=emb_logo ]
Read more about the Poor Clares of Arundel:
[ www.poorclaresarundel.org/us ]
Buy the album here:
[ www.poorclaresarundel.org/light-for-the-world ]
Gettys' three new arrangements of "My Heart Is Filled with Thankfulness"
Three new arrangements of the song "My Heart Is Filled with Thankfulness" now streaming on all services! Recently recorded by Keith and Kristyn Getty as part of the Evensong collection, this beloved modern hymn reminds us that our thanksgiving is first and foremost to the Giver. To be thankful is to be caught up in wonder at the lavish generosity of our God. As we consider all he has done for us, let our songs of thanksgiving resound—to Him. Go to web site to stream or download free sheet music –
[[] https://www.gettymusic.com/ ]
Funeral of cricket 'visionary' Lexie Miller told of huge impact he had on sport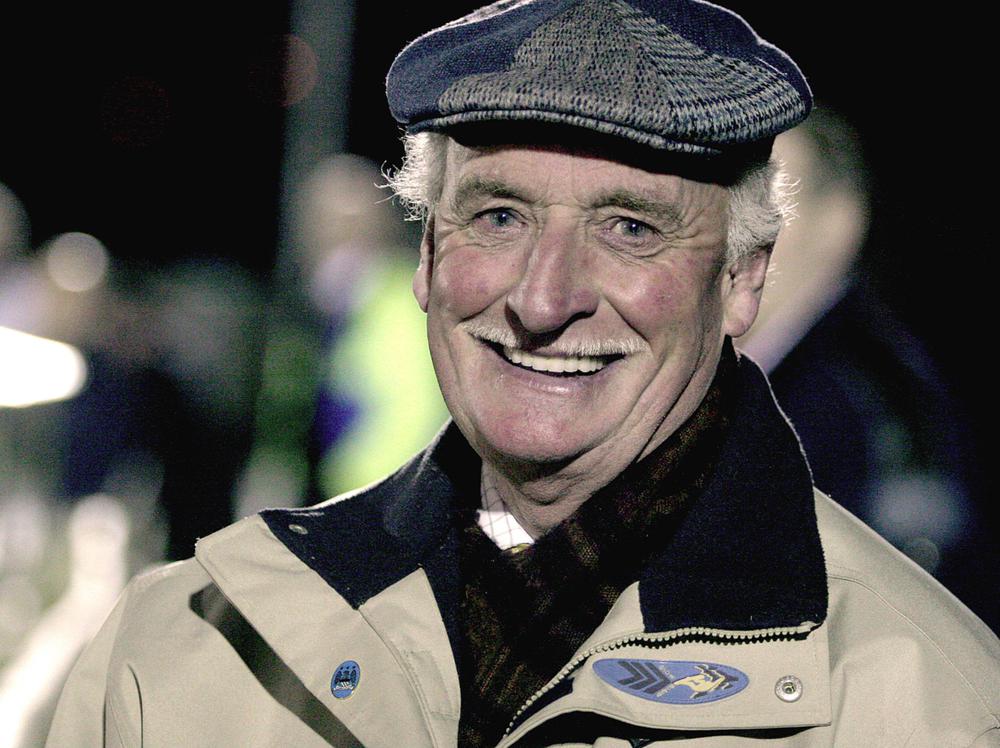 The funeral of a leading cricketer has heard how he made a remarkable impact on the sport in Northern Ireland.
Mourners at St Columb's Cathedral in Londonderry were told how William Alexander 'Lexie' Miller MBE, who died peacefully on Monday just a few days short of his 91st birthday, had rubbed shoulders with the greats of the game during a lifelong passion for the sport.
In his address, The Very Rev Raymond Stewart told how Lexie had been particularly keen to instil his love for the game into the younger generation.
"He passionately believed that the future of North West Cricket lay in its youth," he said.
"The Derry Midweek Cricket League was his brainchild. He was a visionary in that a short cricket match midweek enabled everyone to become involved.
"He strongly believed in equality and opportunity for all and loved the idea that cricket in Derry was non-sectarian.
"We must also recall his outstanding involvement in the life of this city and community, that was recognised at the highest level," Rev Stewart continued.
"Lexie and wife Lila were invited to receive the Maundy Money when Her Majesty Queen Elizabeth visited St Patrick's Cathedral in Armagh in 2008, having been nominated for his lifelong connections with cricket and charity fundraising.
"It was an occasion that he and Lila and their family enjoyed and about which he often spoke."
Rev Stewart described how, in 2009, Lexie was awarded one of just 100 commemorative gold medals worldwide by the International Cricket Council to celebrate their centenary year. He was one of three recipients in the whole of Ireland.
He added: "In June 2015 Lexie was awarded an MBE to honour 50 years unbroken service to the Derry Midweek Cricket League.
"At the time Lexie said that cricket had given him many wonderful memories, including meeting two batsmen who were among the all-time greats, Allan Border from Australia and Sunil Gavaskar from India."
Rev Stewart also said how Lexie had been totally devoted to his family.
"Lexie and Elizabeth (Lila) were the proud parents of two children, Adrian and Vanessa.
"To those who knew them well Lexie and Lila were a team. They laughed and cried together.
"When Lila died in 2018, a light went out for Lexie. He visited her grave at Ballyoan Cemetery every week.
"Lexie was indeed a friend to all and an enemy to none." Courtesy the Belfast Telegraph
 Well said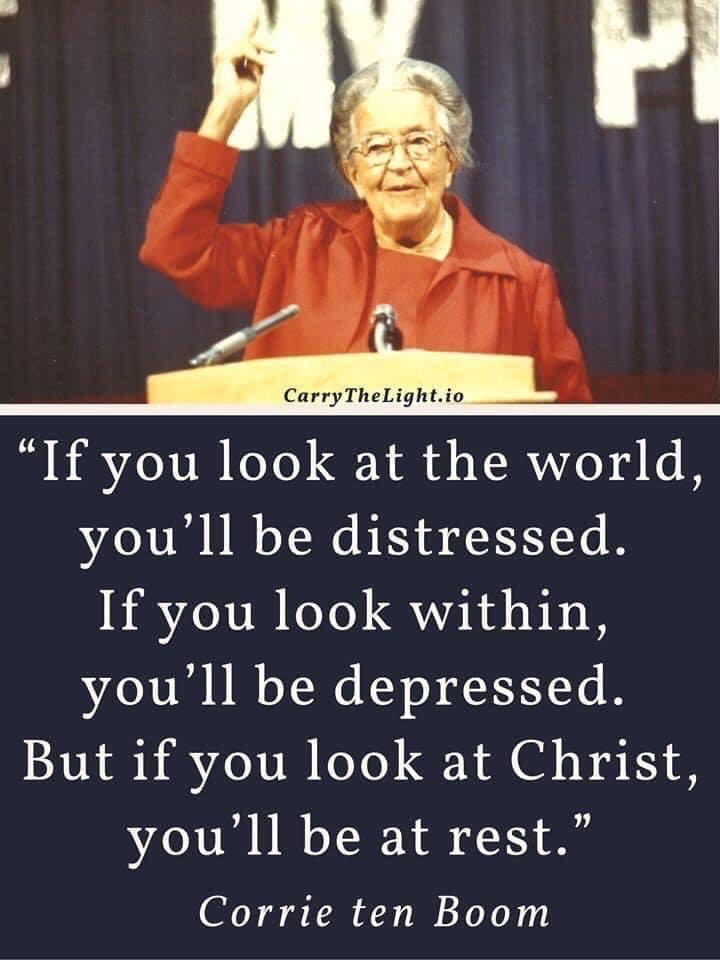 Pointers to Prayer
Today we give thanks for scientists working on vaccines around the world. A preliminary analysis shows the first effective coronavirus vaccine can prevent more than 90% of people from getting Covid-19.
Pray for the Church Army's centres of mission which provide practical support to people in need of food or assistance.
Archbishop of Canterbury JustinWelby – As JoeBiden and Kamala Harris
prepare to take office, may God grant them wisdom and courage to face the great challenges of leadership ahead. For all the American people, I pray for hope and a fresh vision of the common good. Please join me in praying too for Presiding Bishop Curry and the Episcopal Church- may God bless and strengthen our brothers and sisters in sharing the hope and healing of Jesus Christ over the coming months and years.
Pray for all oppressed people in our lands and around the world and for all in Church Army who seek to help people find freedom from all manner of circumstances.
God in creation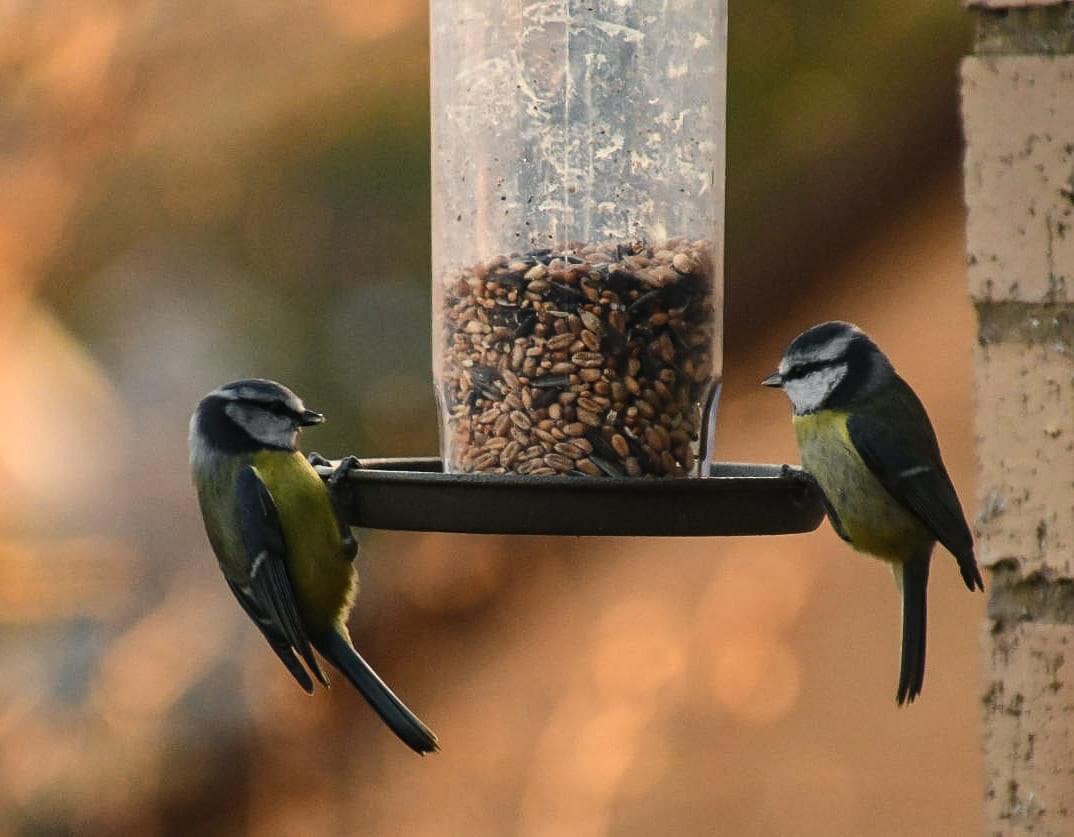 CtenBooom.jpg
CreationbirdsJPG.jpg
LexiMiller.jpg
Poorclares.jpg
EBELMISSION.jpg