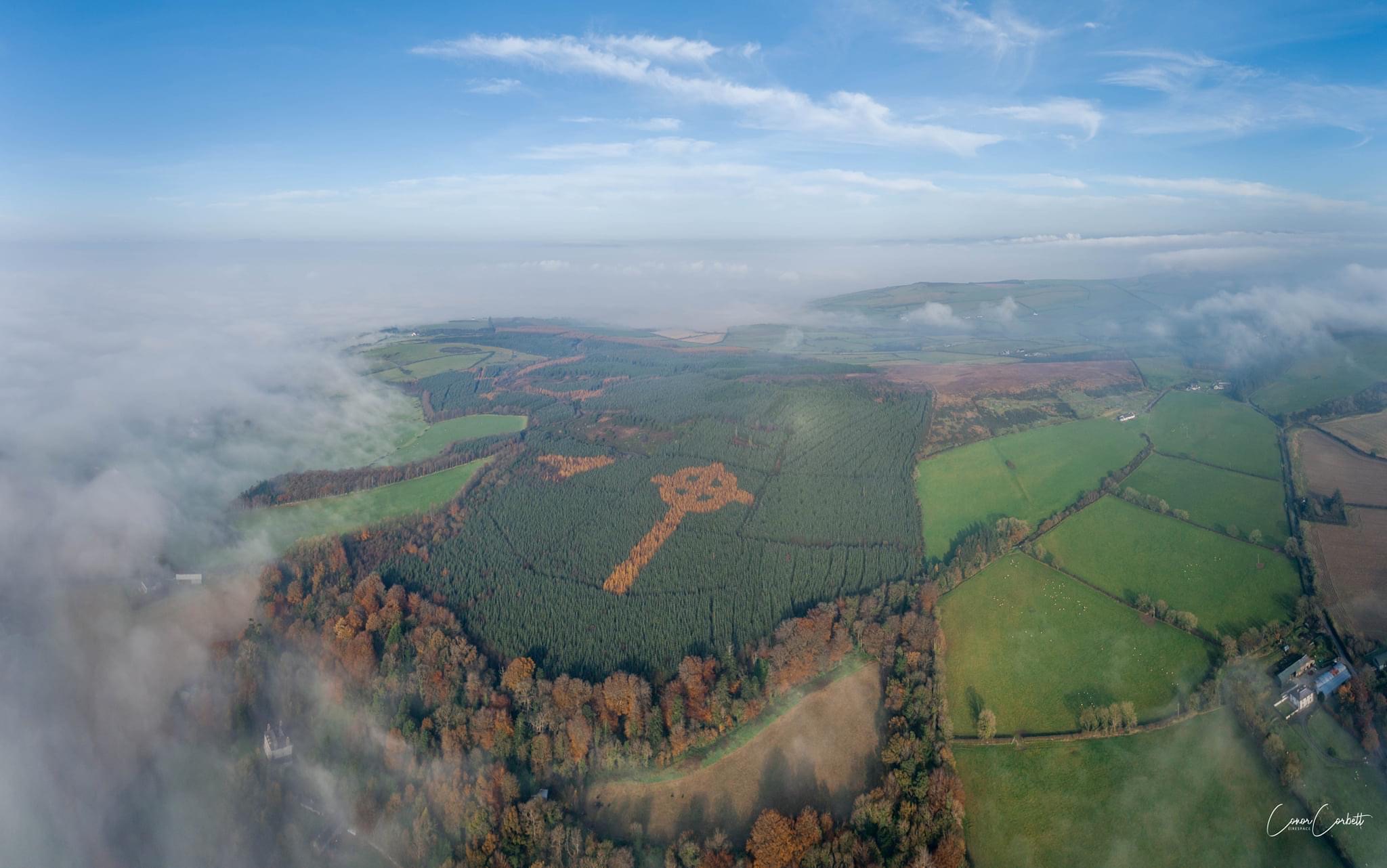 The Liam Emery Celtic Cross, Co.Donegal
It's that time of year again when the late Liam Emery's masterpiece is unveiled by nature. The cross is planted in Japanese Larch and at this time of year it becomes truly noticeable as the tree needles turn Autumnal gold. Measuring 125 by 70 metres, the cross is etched on the side of Bogay Hill just outside Killea. ☘️
Former Christian Aid leader to be Master of Clare College, Cambridge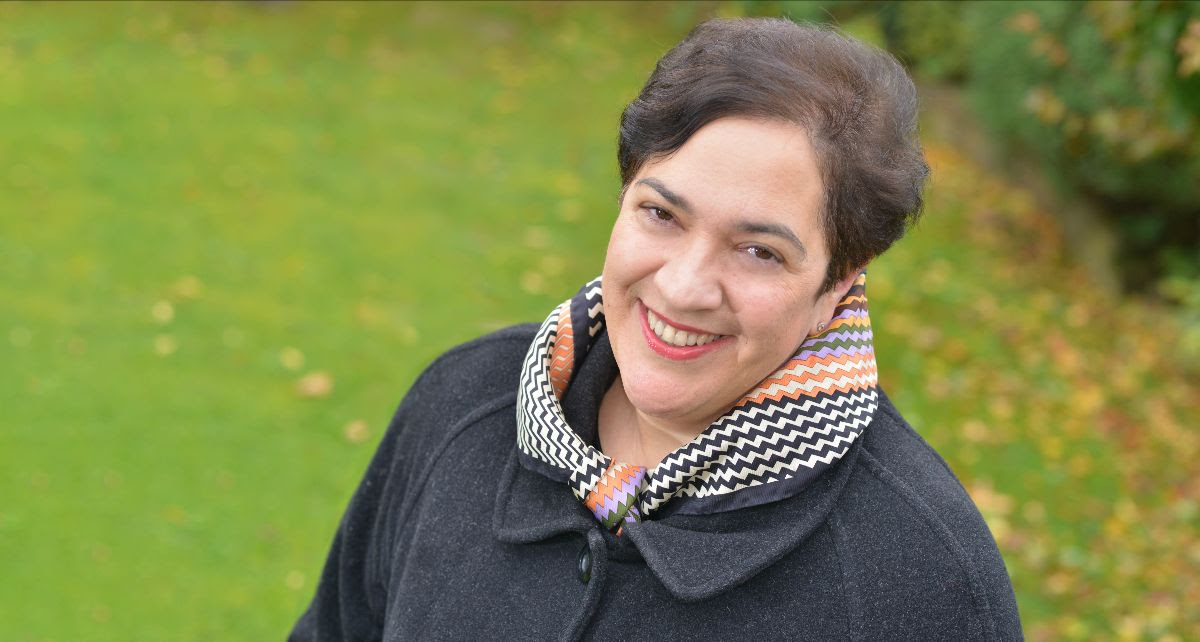 A member of one of the Isle of Wight's most famous families, Loretta Minghella has been elected as Master of her alma mater, Clare College, Cambridge.
Loretta, a lawyer, grew up in Ryde where her father Eddie started the world famous Minghella ice cream company. She has been First Church Estates Commissioner since 2017, one of the most senior lay people in the Church of England. Before that, from 2010-17, Loretta was Chief Executive of Christian Aid where she oversaw responses to natural disasters, refugee crises and hunger and famine emergencies.
She said: "I fell in love with Clare the first time I crossed the bridge in 1980, a state-school girl with big dreams and small hopes. Three years at Clare gave me a great group of friends, the education and the confidence to tackle many different challenges over a varied career.
"It is an enormous privilege to be returning as Clare's first woman Master to lead this special community of students, alumni, staff and Fellows.
"Together, we will ensure Clare continues to provide an exceptional environment for teaching, learning and research and offers, to every one of its members, the warmest of welcomes."
Loretta was made an OBE in 2016 and will lead the College in its celebration of its 50th anniversary of the admission of women undergraduates in 2022.
Her sister, Gioia, a former Island High Sheriff, said: "I'm very proud of my clever sister."
Trócaire family Remembrance Mass
This Wednesday at 10.30am Trócaire will hold a Remembrance Mass to remember supporters, family and friends who are part of the Trócaire family. It will be held in St. Eunan's Cathedral, Letterkenny and also streamed on @RTENewsNow. Celebrant: Fr. Kevin Gillespie
100th anniversary of burial of the unknown warrior remembered by Military Wives choir
You'll probably be familiar with the old hymn Abide With Me. A new version of it has been released by the Military Wives Choirs to mark the 100th anniversary of the burial of the unknown warrior at Westminster Abbey.
Of over 1 million British and Commonwealth servicemen and women killed in World War 1, around 165,000 never received a proper burial, some left on the battlefields where they fell. One unidentified fallen serviceman was returned to London and given a full state burial on 11th November 1920 to represent all those who would never receive a funeral.
The hymn, Abide With Me, was sung at the service.
Ruth sings Soprano 1 in this version of the hymn and spoke to Michael Fanstone, of Premier Christian Radio telling him first of all, why it affected her so personally. Like to interview and choir.
[[] https://www.premierchristianradio.com/Shows/Weekday/Inspirational-Breakfast/Interviews/100th-anniversary-of-burial-of-the-unknown-warrior-remembered-by-Military-Wives-Choirs? ]
Faithful Witness: The Confidential Diaries of Alan Don
Chaplain to the King, the Archbishop and the Speaker, 1931-1946, with a foreword by Archbishop Justin Welby, by The Revd Robert Beaken
In May 1931, Alan Don travelled from Dundee to Lambeth Palace to become Chaplain to Archbishop Cosmo Lang. During that journey he began a diary. He kept it faithfully for the next fifteen years, during which he also became Chaplain to the King and to the Speaker of the House of Commons. These positions afforded him a ringside view of some of the most momentous events in both British and world history – including the abdication of Edward VIII, the coronation of George VI, the rise of Hitler and the trauma of the Second World War.
Now, for the first time, these fascinating diaries are laid open. They offer a wealth of detailed insight into the ecclesiastical, royal and parliamentary affairs of Britain and her élite during two historically significant decades. They also open a window on the history of the Church of England and its role in the social, political and military upheavals of the 1930s and 40s.
Anyone who wants to know more about how Great Britain survived those turbulent times, will be amply rewarded by this engaging, perceptive and revealing eye-witness account.
Available from Amazon – Hard cover or Kindle.
Well said
Yesterday, 35 years ago on 9 November 1985 – John Hume condemned Sinn Féin in Belfast: "They bomb factories, and shout about unemployment… kill people on campuses and then lecture us about education… One of these days Sinn Féin will disappear up their own contradiction."
Pointers to Prayer
Pray for all oppressed people in our lands and around the world and for all in Church Army who seek to help people find freedom from all manner of circumstances.
This week, COP26 should have been meeting in Glasgow. This vital summit (now next November) is a tremendous opportunity for bold and ambitious action on the climate crisis. But we need to act now to ensure we don't delay the urgent changes needed. Join us in prayer for COP26.
Today we pray for those awaiting treatment suspended during the coronavirus crisis. Missed surgeries and treatments for patients whose illnesses went undetected or untreated could lead to pressure on the NHS and some avoidable deaths.
Today we pray for Kabul. Last week at least 35 people were killed and many injured in an attack on the university in Afghanistan's capital. We pray for comfort for those who are mourning and for peace in the region after decades of war.
God in creation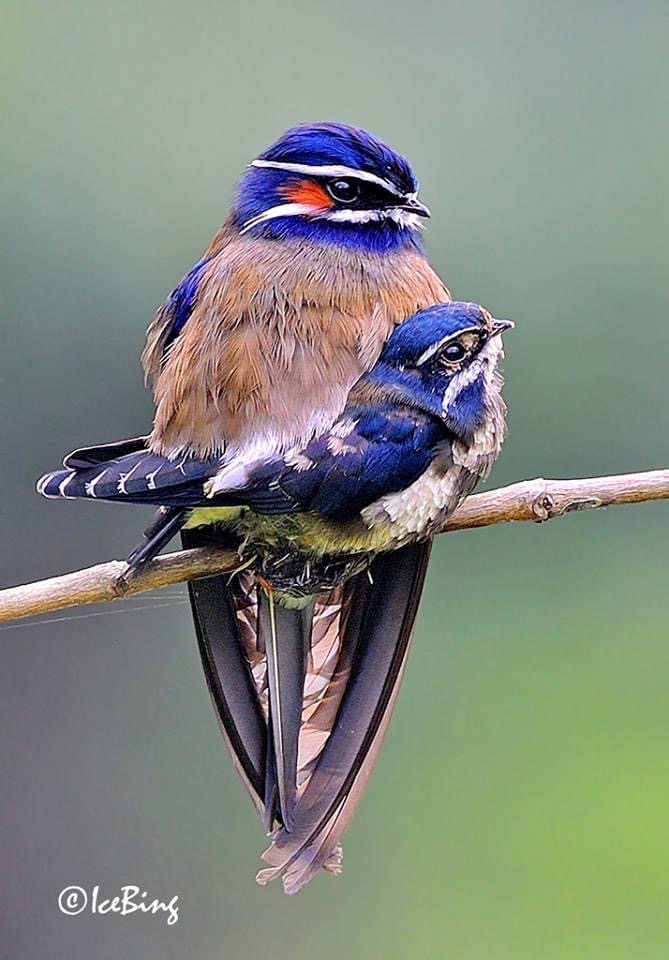 CreationNov10.jpeg
Loretta.Clare_.jpg
Donegalcross.jpeg