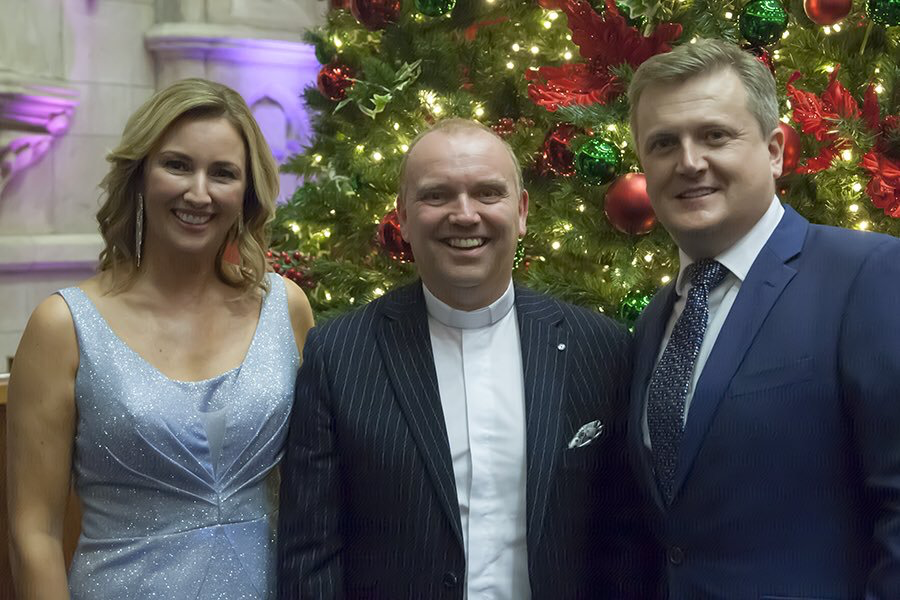 The Moderator of the Presbyterian Church in Ireland (PCI), Rt Rev Dr William Henry, has said that the Northern Ireland Office's new legal framework for abortion services, which was published yesterday (25 March), not only 'goes too far', but is 'a deeply sad and worrying moment'.
Dr Henry encouraged our locally elected representatives to consider how in due course this legislation might now be amended by the Northern Ireland Assembly. He also renewed PCI's call for investment in the provision of comprehensive perinatal care services across Northern Ireland to support women who are experiencing a pregnancy crisis.
In his statement, Dr Henry said, "As a strongly pro-life Church, and in our communities of pastoral care, we are profoundly aware of the deep human tragedies that lie behind all crisis pregnancies and the great pain involved in the extremely difficult circumstances faced by women, and their families.
"At the same time, we believe that the law as it previously stood succeeded in attempting to strike a careful balance between protecting the life of the mother and the unborn child. Regrettably, the legislation published today, which radically alters that careful balance simply goes too far, and reduces protections for both.
"Today is a deeply sad and worrying moment, as I am sure many will be struck by the contradiction, that at a time we are all taking such drastic measures to preserve life, legislation is introduced to take it.
"It is also a moment of great sadness and profound regret, as this legislation does not reflect the position of many in the community – people of all faiths and none. The Government said that it wanted to deliver the new abortion framework in a way that works best for Northern Ireland. In fact, the Government's own figures show that out of approximately 21,000 responses nearly 8 out of 10 were against these proposals.
"For the first time in Northern Ireland, it will leave children with Down's syndrome, for example, and other conditions unprotected and incredibly vulnerable, not to mention those children, who in the eyes of some parents, are the wrong gender.
"In a truly progressive society, we should seek to create a sense of community which points to a better story, one of hope and human flourishing, of life and humanity, even in the most difficult of circumstances. This legislation does not even begin to live up those ideals.
"The impact of these changes may not be truly felt for a generation, but they have the potential to be profound. You don't need to be a Christian to believe that all people are precious and life is special and that our dignity, value and worth do not lie in the quality, or length of our time that we have here on earth.
"While the focus of our locally elected representatives is rightly elsewhere at this time, we renew our call for investment in the provision of comprehensive perinatal care services across Northern Ireland, which includes practical, emotional and spiritual support for women. While we pray for all those in the midst of a pregnancy crisis, we also pray that out MLAs would urgently consider ways in which this legislation can be amended, through our devolved institutions, to provide better protections pregnant women and their unborn children."