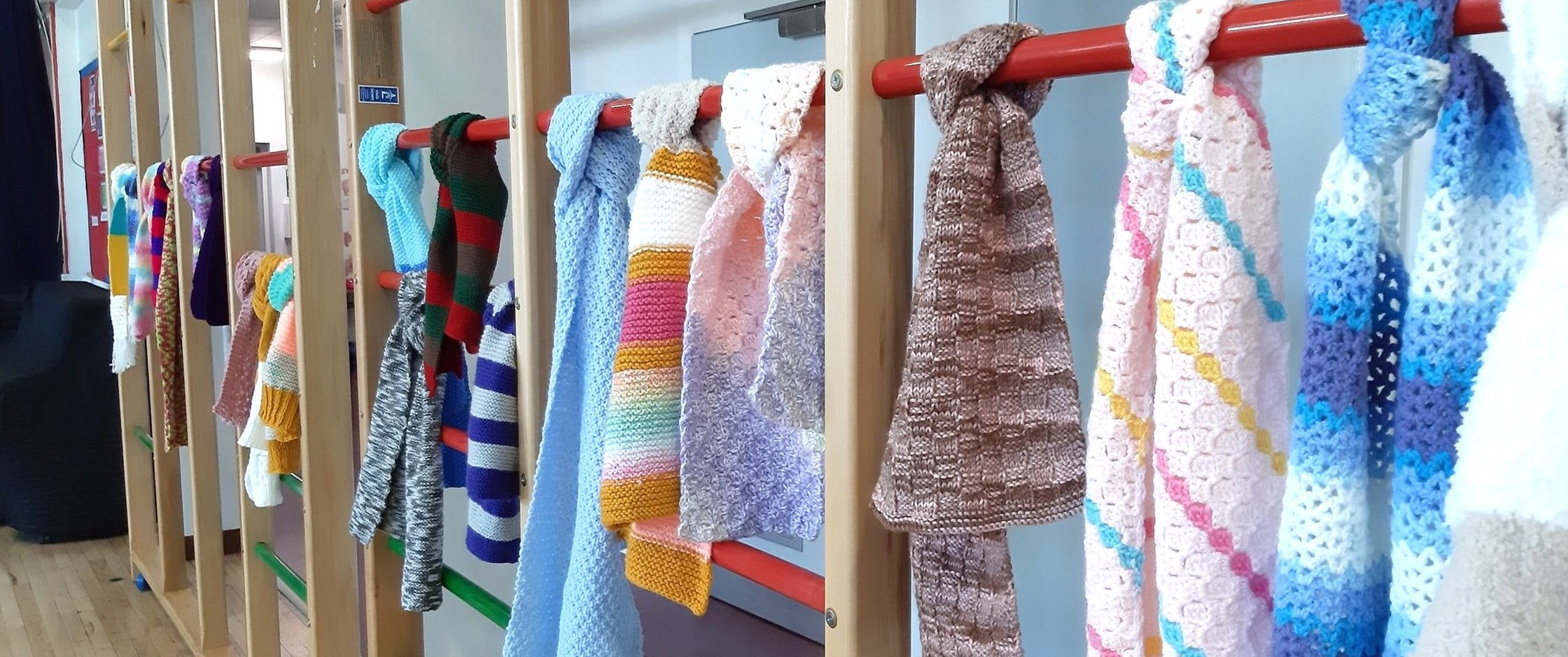 This year the focus for Harvest in the Glen switched from traditional fruit, vegetables and flowers to cardboard boxes, newspapers and sleeping bags as they had their first 'Homeless Harvest'.
Church leader, Revd Stephen Doherty explained: "The project began months ago when the Seniors Group decided to knit scarves for the homeless and from this seed, the idea of a Homeless Harvest grew. We chose the Simon Community as our charity and over the traditional Harvest weekend (26–27 October) we held an Afternoon Tea and a SOUPer Sunday in support of their amazing work."
The talented Seniors not only knitted 60 scarves, they also designed and created small floral table arrangements using old food tins as a reminder of the harsh realities of life on the streets.
The school hall where Glen Community Church meets was packed for the Saturday Afternoon Tea when they served delicious home–made eats and treats. On Sunday, Johnny Sloan, a volunteer with the Simon Community, shared during the worship time before everyone enjoyed a tasty soup lunch together.
As a result of this fantastic weekend, the church family in the Glen are in a position to present almost £500 to the charity, and to gift many toiletries for their welcome packs, alongside the hand knitted scarves.
Stephen commented: "To see our church community come together for a vital cause from such an initial simple idea was so inspiring. It helped everyone who engaged to refocus our attentions from a basic thank you at Harvest, to a heart–felt thank you to God for all the blessings He has given us, especially those we take for granted on a daily basis."
DraggedImage.e102abf45eb64171b9abfa426f2b23c8.png