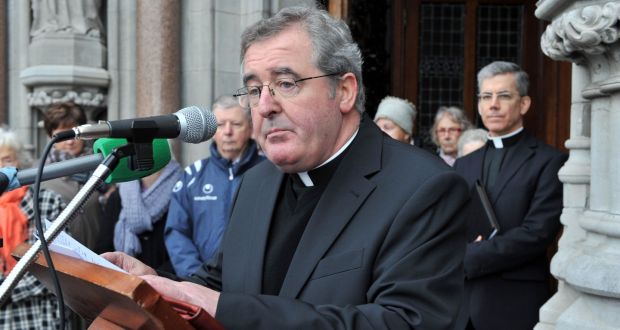 Widespread "failure to support victims and survivors"
The leaders of the England and Wales bishops' conference have apologised after an official report into child abuse found there had been a widespread "failure to support victims and survivors".
The report singled out Britain's most senior Catholic cleric, Cardinal Vincent Nichols (pictured at the inquiry in 2018), for criticism, saying that he had failed to acknowledge his "personal responsibility" to change the culture within the Church.
The Independent Inquiry into Child Sexual Abuse (IICSA), a wide-ranging inquiry into several UK institutions, also claimed that Cardinal Nichols had been too focused on protecting the Church's reputation, and had not shown compassion for abuse victims in the recent cases the inquiry had examined.
By contrast, IICSA found that Archbishop Bernard Longley of Birmingham had given "a positive example of leadership" by speaking directly to abuse victims, and by making "additional ex gratia payments to two victims because it considered it was 'fair and reasonable' to do so."
The report also criticised the Holy See for being uncooperative, saying that despite repeated requests, Rome gave "very limited information". This was at odds with the Pope's calls for action on abuse, the Inquiry said: "The Holy See's limited response on this matter manifestly did not demonstrate a commitment to taking action. Their lack of cooperation passes understanding."
Overall, the report said, "The responses of Church leaders over time were marked by delay in implementing change as well as reluctance to acknowledge responsibility, to hold individuals to account or to make sincere apologies.
"They conveyed on occasions a grudging and unsympathetic attitude to victims. Failure in some of these areas contributed to more children experiencing actual abuse and many others being exposed to the risk of sexual abuse.
In a statement, Cardinal Nichols and Archbishop Malcolm McMahon, the president and vice-president of the bishops' conference, thanked the IICSA panel and said: "We apologise to all victims and survivors who have not been properly listened to, or properly supported by us.
"By listening with humility to those who have suffered, we can contribute to the healing of the wounds of abuse, as well as learn from those most directly affected how we must improve the Church's safeguarding standards, policies and procedures."
A spokesperson for Cardinal Nichols declined to comment further.
A fuller response from the bishops is expected after next week's plenary meeting.
Report courtesy of Catholic Herald – 10 November 2020
RCBpBirmingham.jpg