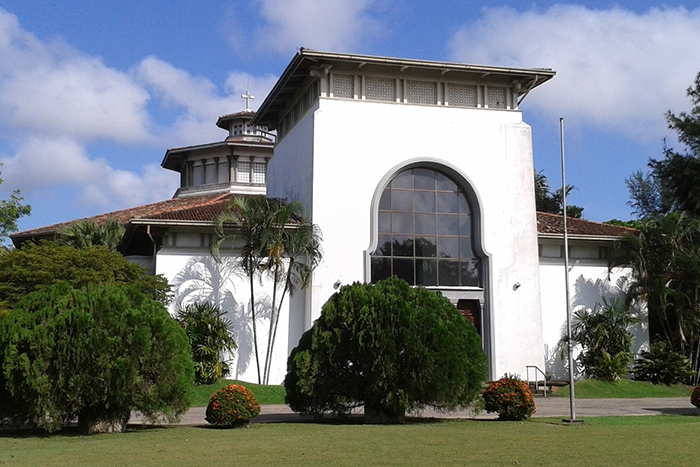 Key meeting today 
Anglicans in Sri Lanka are being asked by the Archbishop of Canterbury, Justin Welby, to pray as he continues to consult widely on the most suitable person to be the new Bishop of Colombo.
The Diocese of Colombo is part of the Church of Ceylon, one of the independent national and regional churches that make up the global Anglican Communion. Most of the member churches – 41 of them – are provinces – autonomous churches that completely govern their own affairs. The Church of Ceylon is an Extra-Provincial Church and, alongside the Church of Bermuda, the Lusitanian Church, the Reformed Episcopal Church of Spain and the Church in the Falkland Islands, look to the Archbishop of Canterbury for Metropolitical episcopal oversight.
Last month, the Diocesan Council in Colombo referred the election of their next bishop to Archbishop Justin after internal electoral procedures proved inconclusive. Archbishop Justin, who is now responsible for appointing a new Bishop of Colombo, has started a consultation process.
Today Monday (14 September), Archbishop Justin will meet the diocese's Consultative Body, the group of clergy and lay members of the diocese who have been nominated under the constitutions of the Diocese of Colombo and the Church of Ceylon.
In a statement, Lambeth Palace said that "as well as taking the views of the Consultative Body, the Archbishop will also be listening to as many of the key stakeholders in the Diocese of Colombo and the Church of Ceylon as possible, including members of the Diocese of Colombo's Standing Committee."
Archbishop Justin said: "the Church of Ceylon is courageous, resilient and hope-filled Church that lives out the good news of Jesus Christ. It is a blessing to Sri Lanka and to the global Anglican Communion.
"As we discern the new Bishop of Columbo, I ask for the prayers of our Anglican brothers and sisters in Sri Lanka. May the Holy Spirit guide our decision-making, and enable the Diocese of Columbo and the Church of Ceylon to flourish in the years to come."
Colomboacns.jpg