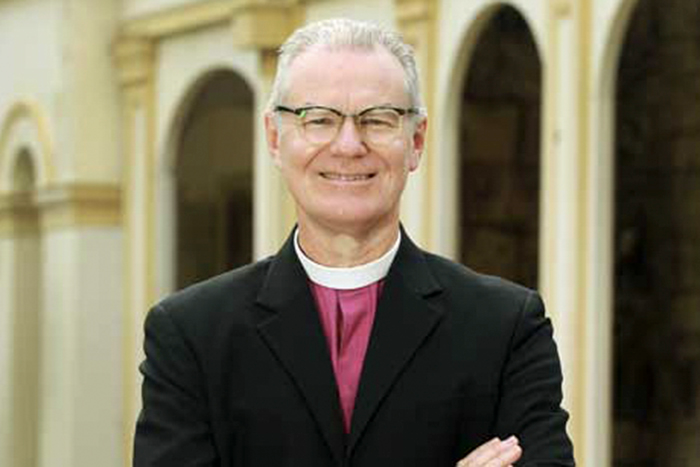 The Archbishop of Melbourne, Philip Freier, has announced he will be resigning as Primate of the Anglican Church of Australia in March, after almost six years in the role. Dr Freier will remain Archbishop of Melbourne, a post he took up in December 2006.
The announcement from the Primate's office on 25 November said Dr Freier would step down on 31 March 2020, before his term was due to expire, and would not seek re-election.
Dr Freier wrote to all Australian Anglican bishops this week to say he would not accept a further term, and that stepping down in March would allow his successor to prepare for the next General Synod of the Church in Maroochydore, Queensland, next year.
"I am hopeful that my early advice to you will enable a smooth transition to be made," he wrote to the bishops.
Dr Freier is the third Archbishop of Melbourne to be Primate. His announcement comes only five days after a meeting he convened of the Australian bishops to discuss pressing issues facing the Church.
A statement posted on the Archbishop's website said: "We were conscious of being upheld in prayer by the people of our Dioceses as we conferred together at a time when our unity is under pressure."
Following prayer for all those affected by bushfire and drought, he wrote: "There is no doubt that we are living in testing times. In a spirit of co-operation, the Bishops identified the range of issues we are facing and our desire to work together collegially for the life and witness of the Church."
Dr Freier was installed as Primate in St Paul's Cathedral, Melbourne, in August 2014 during a visit by the Archbishop of Canterbury, Justin Welby.
Dr Freier was ordained priest in 1984, and became Bishop of the Northern Territory in 1999. Before becoming a bishop, he served as an examining chaplain to the Archbishop of Brisbane and in various parish roles in the Diocese of Brisbane.
Prior to ordination he worked as a teacher at Thursday Island, Kowanyama, and Yarrabah and then as an advisory teacher in Aboriginal education with the Queensland Education Department.
His ministry has involved ministering to people in a wide variety of contexts, both formal and informal, including cross cultural ministry. He maintains a keen interest in Australian Anglican history. From 2000 to 2003 he was an Honorary Fellow of the Faculty of Law, Business and Arts at the Northern Territory University.
He is married to Joy and has two children.
DraggedImage.2666916833df480ba162d7175641dfaf.png