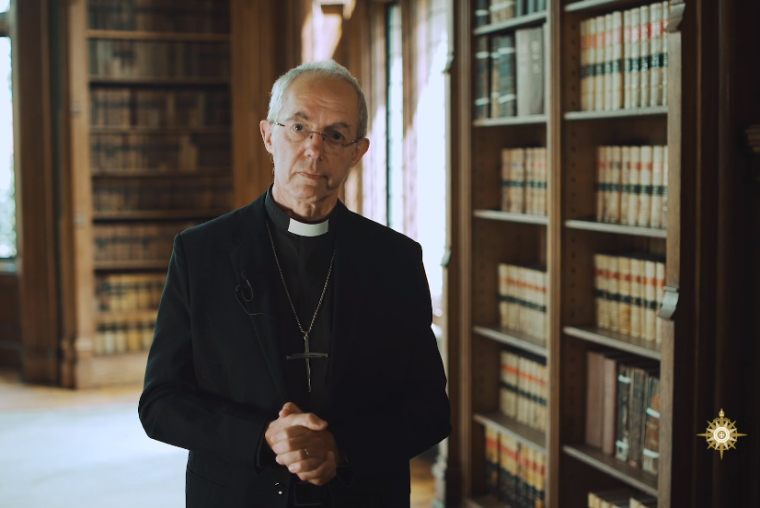 …of a world that wants to live at peace"
The Archbishop of Canterbury, Justin Welby, has praised the work of the United Nations in a video message to mark the international body's 75th anniversary. The video message was played during an online gathering organised by the United Nations Multi-Faith Advisory Council on Tuesday.
In his message, Archbishop Justin described the UN as "the icon of the hopes and dreams of a world that wants to live at peace." If peace was to happen, he said, "it has to happen in partnership with faith communities around the world."
He added: "Let's be straight forward – many faith communities have acted badly in the past, and Christians have a pretty grim history. One of my predecessors as Archbishop of Canterbury, Cardinal Pole, actually ensured that his predecessor, Archbishop Cranmer, was burned at the stake for what Pole considered was his heretical views.
"We have persecuted each other. We have fought each other. And it is in our capacity to change, to be new in the way we deal with each other, to disagree but to disagree well, that we can contribute to that vision of a peaceful world.
"Because if we can show that we can change. If we can show that we are deeply committed to supporting and upholding peace and reconciliation around the world, then anyone can do it. And if we can show that with more than 80 per cent of the world belonging to one faith community or another, then the world can find peace.
"That dream of peace should be our dream, and not just the dream of the UN. It should be our hope and prayer, and not just the hope and prayer of those caught up in conflict – always the poor, the weak, the vulnerable, women, children, as well as men."
Today's event was timed to coincide with next Tuesday's opening of the UN's General Assembly. Because of the Covid-19 pandemic, most sessions will take place online, with world leaders using pre-recorded video messages rather than travelling in person to New York to take part.
The UN's Secretary General, António Guterres, has called for the 75th anniversary to be marked with an extended "people's debate" which "promises to be the largest and furthest-reaching global conversation ever on building the future we want."
Mr Guterres will address the UN in person on 21 September to "generate renewed support for multilateralism", the UN said, describing it as "an issue many believe has become ever more urgent as the world faces up to the Covid-19 pandemic."
WelbyLibrary.png