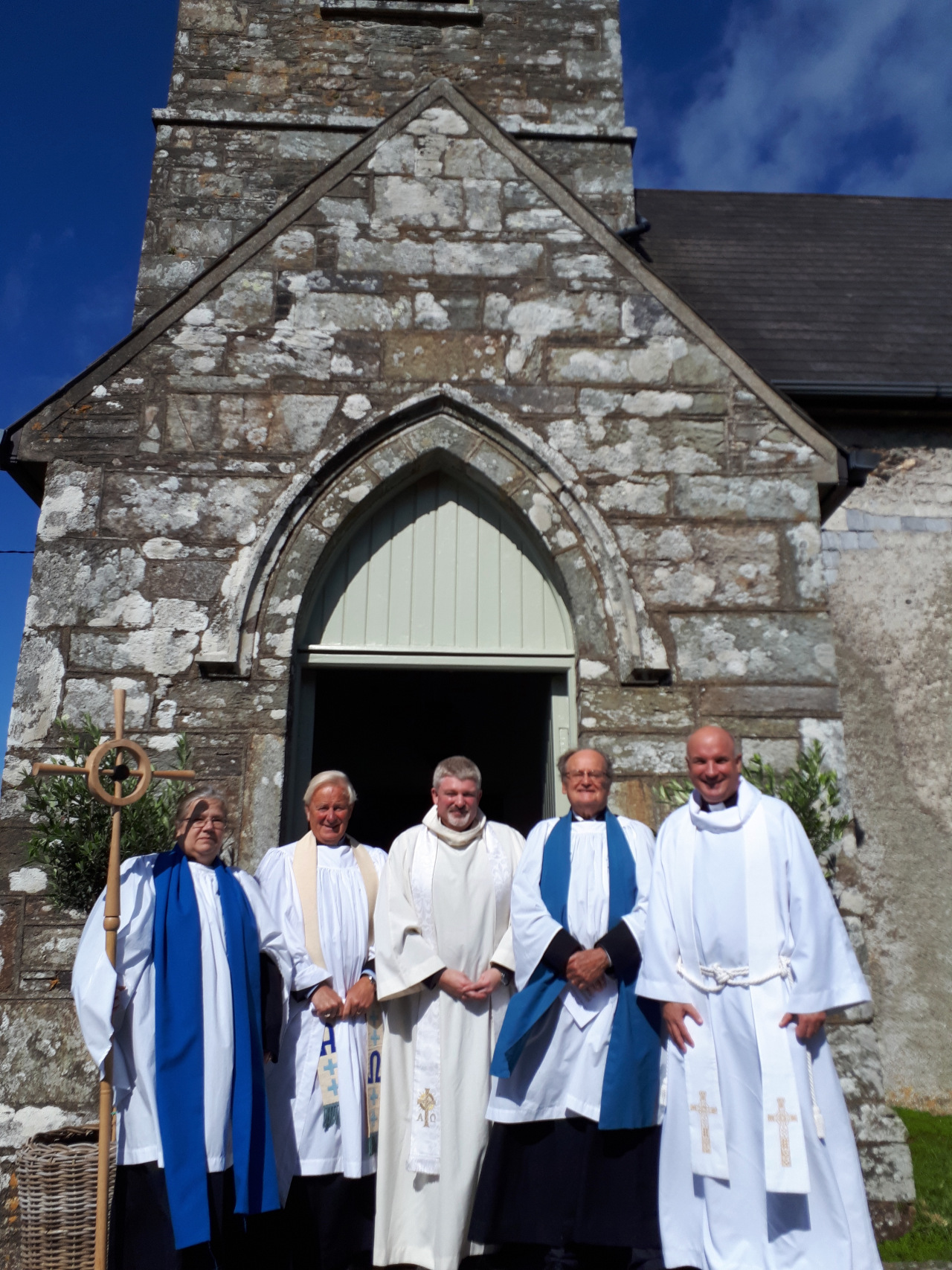 Photo above – At the Baltimore 200 celebrations were (l-r) Mrs Carole Pound (Reader), Canon Trevor Lester, the Reverend John Ardis (Rector), Mr Nicholas MacGillycuddy (Reader) and Archdeacon Adrian Wilkinson (Bishop's Commissary).
On Sunday 22nd September the parishioners of Abbeystrewry Union (Skibbereen, Baltimore, Castletownshend and Caheragh in County Cork) celebrated the 200th anniversary of the consecration of St. Matthew's Church, Baltimore. St. Matthew's Church was consecrated on the 25th September 1819 by Thomas St. Lawrence, Bishop of Cork and Ross. This year's Dedication Eucharist was celebrated with a church full with parishioners of St. Matthew's and representatives from Tidy Towns Baltimore, RNLI and many other well wishers.
The Archdeacon of Cork, Cloyne and Ross, the Ven. Adrian Wilkinson preached and assisted the rector Rev. John Ardis in the celebrations. The Archdeacon acted as the Bishop's Commissary, as the Bishop was unable to be present as he was in hospital. Canon Trevor Lester represented former rectors at the celebrations. After the Service, the parish continued the celebrations at the Glebe Gardens in Baltimore with a light lunch and a special commemorative cake.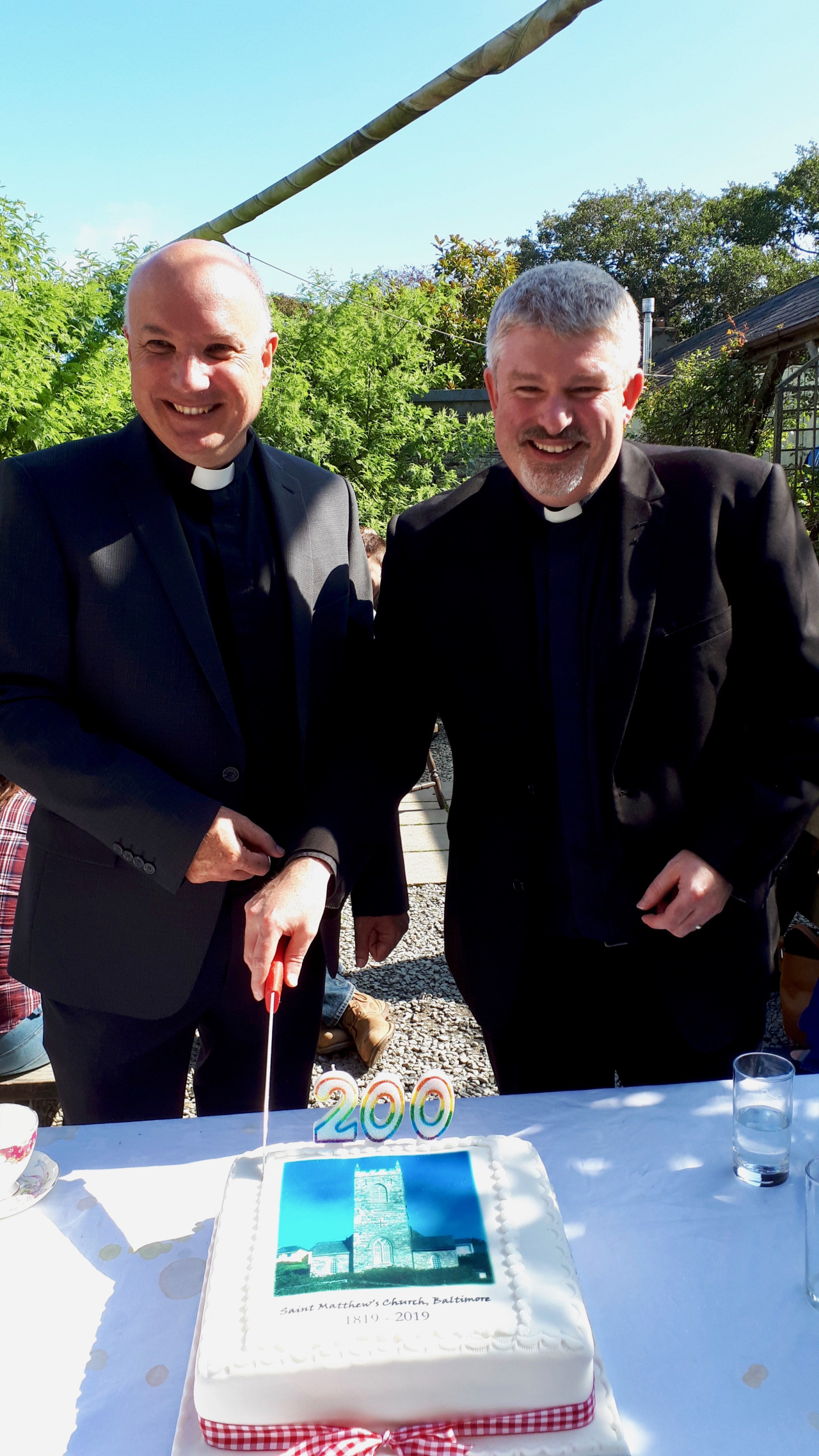 The Bishop's Commissary, Archdeacon Adrian Wilkinson and the Reverend John Ardis cut the Baltimore Bicentenary Cake.
The service was one of the high points of the parish's celebrations for the year. Earlier in the year, on the 15th of June a garden party was held, also at the Glebe Gardens, Baltimore where a commemorative booklet edited by Mr. Nicholas MacGillycuddy was launched. At that garden party launch St. Fachtna's Silver Band entertained everyone with their music There was also a weekend Flower Festival held in St. Matthew's Church from Friday 28th to Sunday 20th June.
DraggedImage.88935ac3cd8c4c67958d514d7860e808.png
DraggedImage.ffe158e4c6744977a58c3befbee08084.png