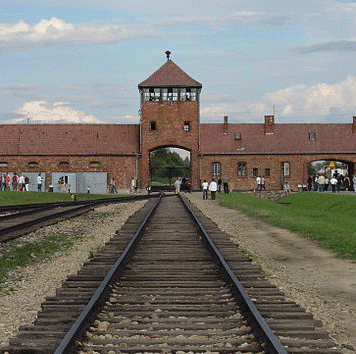 Words and Music: Commemorating The Liberation Of Auschwitz will be broadcast on Sunday 26 January, 5.30pm-6.45pm on BBC Radio 3
Radio 3's weekly journey of discovery weaving together a range of music with poetry and prose read by leading actors.

In this special edition of Words And Music, marking the 75th anniversary of the liberation of Auschwitz, readers Henry Goodman and Maria Friedman read poetry and prose about life and death at the most notorious Nazi concentration camp and what the moment of liberation was like when the Russian soldiers arrived 75 years ago.
We'll hear from survivors like Primo Levi and Victor Frankl, who paint vivid pictures of life at Auschwitz and from Anita Lasker-Wallfisch, who played the cello in the Auschwitz Women's Orchestra. She once played Schumann's Träumerei for Dr Josef Mengele, who came to be known as 'the angel of death'.
Music was a major part of concentration-camp life, we'll hear about the fate of Auschwitz's Roma Orchestra and the unexpected presence of Tango at Auschwitz.
You'll hear an early recording of the first song to be written in a concentration camp, the Peat Bog Soldiers, and some of the Yiddish tangos popular at the time. There will also be songs by Ilse Weber, who wrote music for the children of the Theresienstadt camp, and sang to those walking to their deaths in the gas chambers of Auschwitz.
Poetry by survivors András Mezei and Annette Blialik Harchik reminds us that liberation was the end of a hellish journey, but living with the aftermath of the holocaust was a burden which would be carried long after the camps were destroyed.