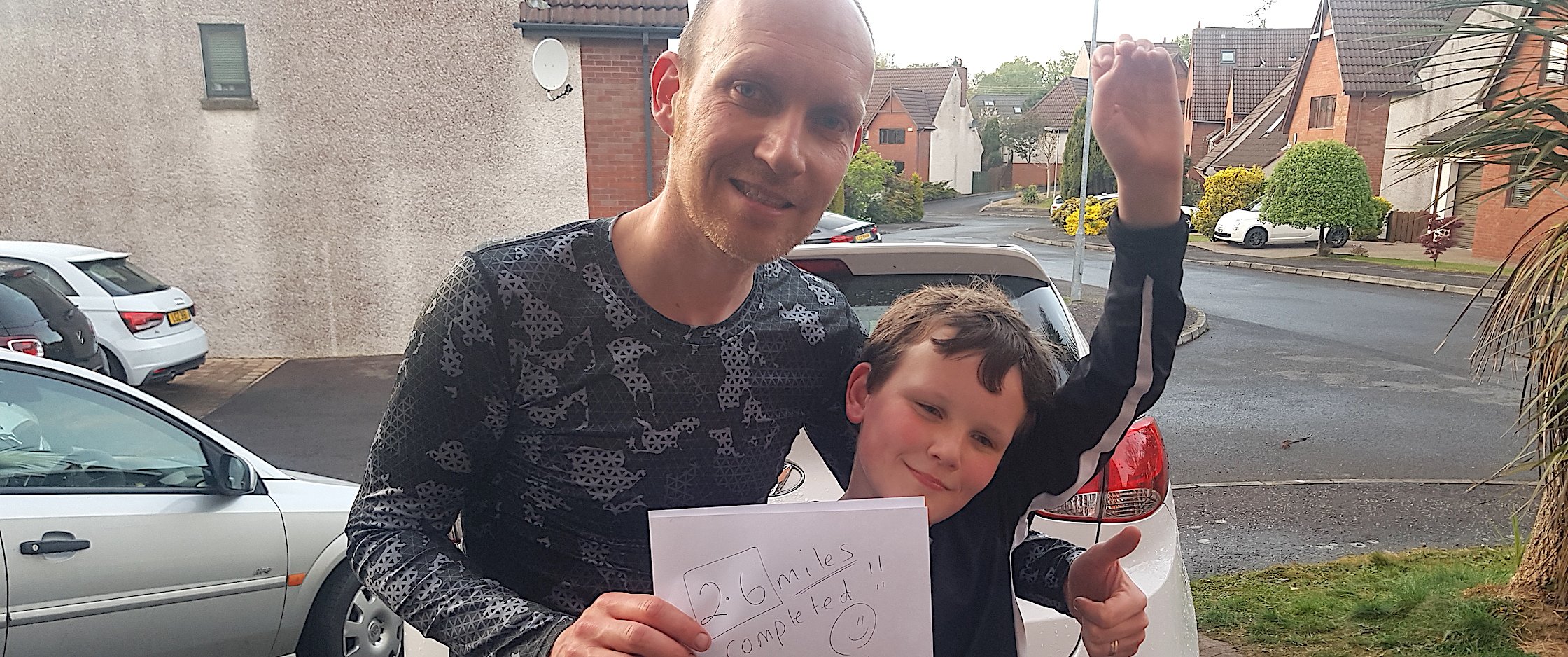 The Beaney family from St Mark's Newtownards have raised over £700 for Christian Aid with a sponsored lockdown challenge, themed around the numbers 2 and 6.
Paul and Jane Beaney had planned to run the Belfast marathon for Christian Aid with a team from the church, but when lockdown forced its cancellation, they signed up instead for the 2.6 Challenge, named after the 26-mile course. Each family member took part.
Over the course of one week, dad Paul ran a whopping 26 miles, mum Jane did 26 minutes of yoga every day, 11-year-old Jacob ran 2.6 miles, Adam (7) did 260 pogo stick jumps and little Jude (3) managed 26 big dinosaur stomps!
Paul and Jane explained:
"We are the Christian Aid representatives for our church and wanted to do something to take the place of the usual door-to-door collection. We wanted to support the great work that Christian Aid continues to carry out and being in lockdown gave us more opportunity to do this. We were generously sponsored by friends, family and church members who have donated all this money."
Rosamond Bennett, Chief Executive of Christian Aid Ireland praised the family for their efforts:
"We are grateful to the Beaney family and to everyone who sponsored them. We love that each member of the family took part, even the little three-year-old and his dinosaur stomps! Staying fit while raising money to help the world's poorest people – what a great example these parents are setting for their children."
579f00206f41c1682084cec489784eab.jpg