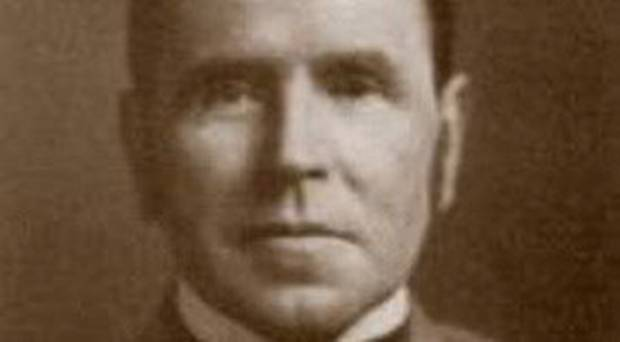 The Belfast-based chamber choir Cantiunculae is giving a special concert to mark the centenary of a celebrated artwork which Sir John Lavery presented to a city centre church.
Saturday's event, in St Patrick's Church, Donegall Street at 8pm will feature music ranging from Faure to Rutter, as well as Mozart's Missa Brevis. The concert will also include Anselm McDonnell's Anthem for Doomed Youth which is based on Wilfred Owen's war poem, and was commissioned and performed last year to mark the centenary of the ending of the Great War.
Born in nearby North Queen Street in 1856, Lavery was one of the most distinguished Irish artists of his generation who painted a wide range of major figures, including the British Royal Family and Sir Winston Churchill.
In 1917, Lavery contacted Fr John O'Neill, the then parish priest in St Patricks, to tell him that he wanted to present a painting to the church where he had been baptised.
After months of correspondence, and a railway strike which delayed delivery of the painting, the Lavery gift was unveiled in Belfast on April 20, 1919.
It was a triptych – a painting on three panels which were hinged together. Titled 'The Madonna of the Lakes', it has three famous images – that of Our Lady which is flanked by St Brigid and St Patrick.
The central figure representing Our Lady is that of Lavery's second wife Hazel, and St Brigid was modelled on his daughter Eileen. The triptych was displayed on an altar, which was designed by Lavery's friend Edwin Lutyens, the distinguished English architect who designed the Whitehall Cenotaph, the Thiepval Memorial in France and the Remembrance Gardens in Dublin.
Lutyens designed a pair of metal candlesticks to be displayed on the altar in front of the painting.
The concert on Saturday will also celebrate the 30th anniversary of the choir Catiunculae. Its director Grainne McCann said: "The choir has its beginnings among friends at the City of Belfast School of Music in the 1960s and 1980s."
She added: "It was originally Aquinas Singers led by Marius Carney. When he left for Cambridge our Cantiunculae choir was formed to continue our friendship and musical connections."
Alf McCreary in Belfast Telegraph , November 7, 2019
DraggedImage.f07f06b966f749948ff61ddf8d7c1e1d.png