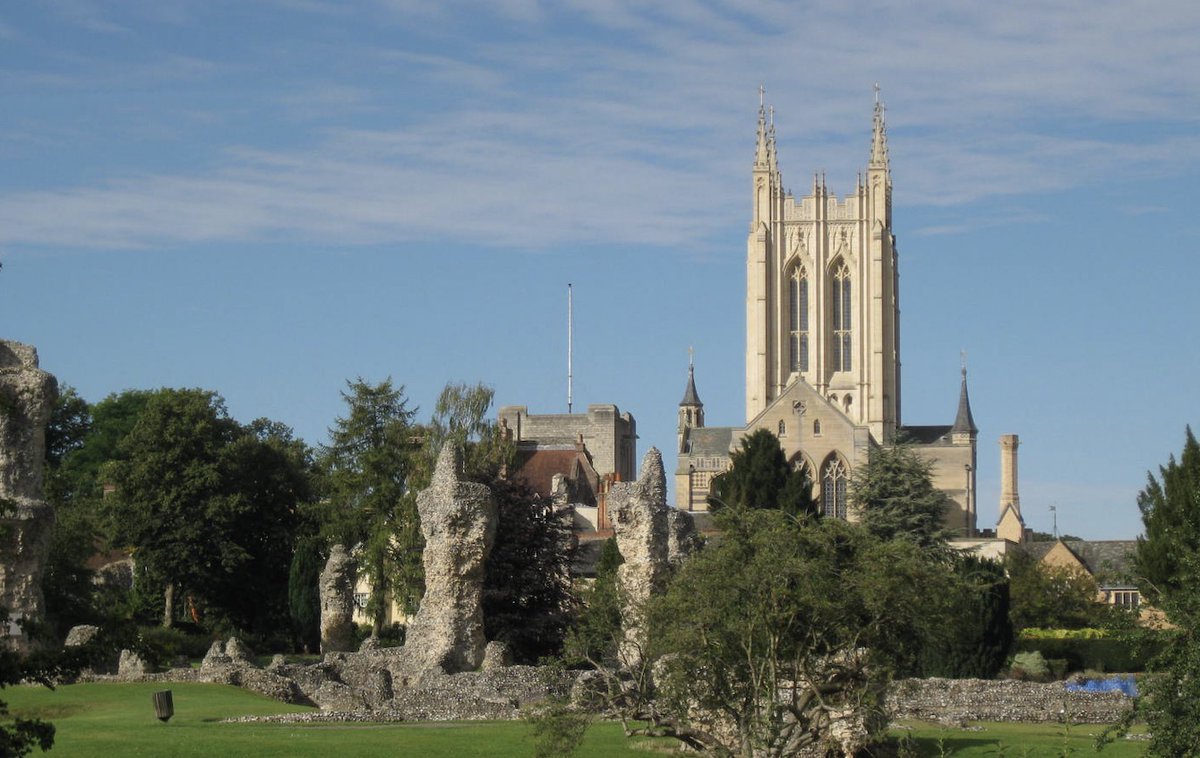 The latest report from Independent Inquiry into Child Sexual Abuse (IICSA) is a "stark and shocking reminder" of the many times that the Church of England has failed survivors of abuse, the Archbishop of Canterbury has said.
In a personal statement released on Tuesday afternoon in response to the publication of the Inquiry's investigation report on the Anglican Church, Archbishop Welby said: "To fail on safeguarding casts a profound stain across every good thing we do. I have said this before, and I continue to stand by it.
"But I am acutely aware as we come towards the end of this year that, while there is a genuine commitment for the safeguarding of children and vulnerable adults to be the highest priority of all parts of the Church, it is evident we still have not got it right.
"The report published today is a stark and shocking reminder of how so many times we have failed — and continue to fail — survivors. Apologies are vital, but they are not enough. We have to listen. We have to learn. And we have to act."
The 154-page report concludes that the C of E has, for decades, contradicted its "moral purpose" by failing to protect children and young people from the hundreds of sexual predators within its ranks. It makes eight recommendations to both C of E and the Church in Wales, including the introduction of a church-wide policy on the funding and provision of support to victims and survivors.
Archbishop Welby again expressed his gratitude to survivors for their courage in coming forward. "We cannot and will not make excuses, and I must again offer my sincere apologies to those to have been abused, and to their families, friends, and colleagues."
He promised that full consideration to the report and its recommendations would be given. "IICSA has shone a light on the past and present to help us better inform our future safeguarding work. They are owed our thanks, which we give wholeheartedly. I pray this report and its recommendations will result in the changes needed to make our Church a safer place for all now and for future generations."
In a separate statement, the C of E's lead safeguarding bishop, Dr Jonathan Gibbs, Bishop of Huddersfield, and the Church's director of safeguarding, Melissa Caslake, said that the Church's response to survivors was "an absolute priority. . .
"The report makes shocking reading and while apologies will never take away the effects of abuse on victims and survivors, we today want to express our shame about the events that have made those apologies necessary. The whole Church must learn lessons from this Inquiry.
"Our main focus in response must be recognising the distress caused to victims and survivors by the Church's failures in safeguarding. We wholeheartedly endorse the importance of the report's recommendations for improving our support for victims and survivors, to which we are completely committed."
Their response notes other recommendations from the IICSA panel, including on the structure of safeguarding, the Clergy Discipline Measure (CDM), and information sharing with the Church in Wales. It continues: "The Church is committed to looking at how best to implement greater independent oversight. . . As we said in our final submission to IICSA, despite the important steps that it has taken, the Church still has much more work to do to get safeguarding right.
"While there has been some improvement in recent years, we wholeheartedly regret that in some areas, most importantly support for victims and survivors, progress has been too slow." The Church would be released a fuller response to the recommendations in the coming weeks.
A statement from the Church in Wales welcomes the report and pledged to take "all the recommendations extremely seriously".
It continues: "The report makes a number of pertinent observations for the improvement of the practices and policies we presented to the Inquiry in July 2019. We will be examining these in detail and reporting back on our plans to implement those which remain outstanding.
"We have invested, and continue to invest, in our people and processes as a key priority for the whole of the Church in Wales. We are also looking at how to enhance our working relationship with the Church of England and statutory agencies.
"We know that we have failed in the past in a number of areas, and we apologise unreservedly to those who have been affected as a result. We continue to hold all survivors of abuse in our prayers and are ready to support anyone who comes forward with any concern."
Martin Sewell has worked with David Lamming and other General Synod members to press for safeguarding reforms in the Church of England. On Tuesday he said: "Of course, we must welcome both the report and the various initiatives that have been announced — but there are three elephants in the room. First, neither the facts nor the obvious responses to them are new: the victim community and its supporters identified all this five years ago but struggled to be heard.
"Second, the problems of denial in some parts of the Church are neither solved nor historic, as the Smyth and Fletcher reviews are finding. Those reports will be equally shocking to ordinary people who don't understand that the culture of omerta remains in some pockets of the Church.
"Third, we remain inconsistent. The Revd Matt Ineson is still waiting for the apology promised at IICSA; Dean Martyn Percy had an investigation fast-tracked based upon no victim evidence whatsoever; whereas three months after 'Graham' brought allegations of substance against the Archbishop of Canterbury, no investigator has been appointed, and nobody has been interviewed because of 'technicalities' currently incomprehensible to 'Graham'.
"Whatever the truth or weight of the allegations, this is unfair and unsatisfactory for complainant and respondent alike. 'Graham' seeks to know the truth and Archbishop Justin should not remain under a cloud indefinitely. This needs proper resolution one way or the other.
"There remains much to do, but the good thing is that there are undoubtedly new brooms at work."
Dr Gibbs later told a briefing hosted by the Religion Media Centre: "We start from a very low position of trust from victims and survivors. This is a journey, and there are watershed moments on that journey. . . In many ways the Church was in denial about the depth and reality of these truths. IICSA is holding up a light to the Church. . . We have a long way to go."
The key was culture change, he said: getting safeguarding "into the DNA" of the Church. "There have been elements of shock, denial, defensiveness, and resistance to criticism. . . You get individuals for whom the lightbulb goes on, but you need to take the whole institution from the commitment to change."
Tribalism was "utterly disastrous" for safeguarding, Dr Gibbs said. "I am not here to defend the Church. I am part of holding the Church to account. My loyalty is to the Kingdom of God, not to the Church of England. . . We need to drive that home in our parishes and in our theological colleges."
An advocate for survivors, Andrew Graystone, said in the same briefing that it "remained to be seen" whether the Church would take on board the recommendations.
"There has been lack of decisive action from the Church. Survivors have been left wondering whether this will amount for anything. Or does the Church have a strategy to get through this week and then not progress anything?"
Survivors he had spoken to about the report had said that, despite its "damning" conclusions, the recommendations were "weak and non-specific". He agreed with Dr Lisa Oakley who said that safeguarding should be part of the healing of the Church, not something to be "done away with".
Mr Graystone said: "This is a mission-critical issue for the Church as well as victims and survivors." Immediate intervention was needed to support survivors who had been marginalised by the Church and had felt "re-abused" by this response.
On funding safeguarding and redress for survivors, Dr Gibbs said: "The Church Commissioners have quite deep pockets, and we need to be looking to them to resource this. . . Effectively, we are seeking to develop a credit line, so whatever it costs, this will be found. . . It would be crackers not to do this." Support would include emergency funding to help people in a crisis, but also advocacy, therapy, counselling, and financial and debt advice.
The chair of the survivors' group MACSAS, Phil Johnson, said that the report was a "damning indictment of the Church's behaviour" over several decades. He agreed that the Church had a long journey ahead to rebuild the trust of victims and survivors.
"Their treatment has often been woefully inadequate and has been hampered by the Church's unhealthy and incestuous relationship with its insurer, the Ecclesiastical Insurance Group, and it is a missed opportunity for the Inquiry not to have dug deeper into this issue."
While he welcomed the recommendation that Bishops should not have operational responsibility for safeguarding, he also expressed disappointment that the Inquiry had "ducked the issue" of mandatory reporting this time. "If this Inquiry is to have been worthwhile, it must recommend mandatory reporting in its overall final report."
The Church of England Statement on publication of IICSA report
[[] https://www.churchofengland.org/more/media-centre/news/statement-publication-iicsa-report ]
BuryStEdmunds-1.jpg