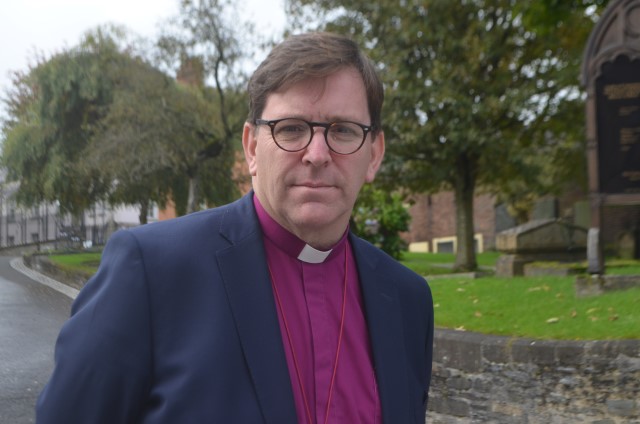 Derry and Raphoe bishop, Rt Rev Andrew Forster
A Church of Ireland bishop has compared the sacrifice of NHS staff who have put their lives "on the line" to protect people in the pandemic to soldiers and police officers who gave their lives in two world wars and during the Troubles to protect people's freedom.
Derry and Raphoe bishop, Rt Rev Andrew Forster, was speaking at a service of remembrance in St Canice's Church, Eglinton, Londonderry.
Bishop Forster, in a deeply personal sermon, recalled his grandfather, Roger, who was injured in action at the battle of the Somme in 1916, and his uncle who had a 30–year career in the RUC, and died last May after contracting Covid-19.
The bishop also remembered NHS workers and those who lost loved ones in the pandemic.
"I think of nurses and NHS staff," he said, "who have put their lives on the line this year. I think of the pressure today, right now, that they are experiencing in Altnagelvin Hospital in our city.
"This year has caused us to value all the more those who fought and died for the freedoms that we now realise are so precious.
"We realise how important it was for so many who left our shores to fight for freedom's cause. We think of those who, in our own communities – whenever we were at the edge of the abyss – were prepared to leave the safety of home to ensure that we were safe during the terrible times of our Troubles."
BpAndrewForster-1.jpg