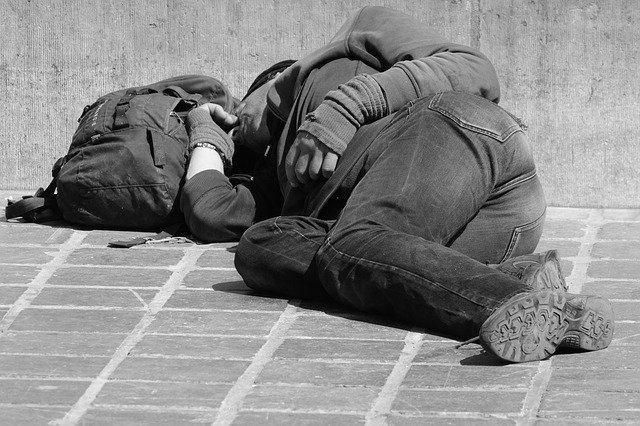 An alliance of 19 charities working to end homelessness has presented a joint plan to the Scottish Government aimed at permanently ending rough sleeping and destitution in Scotland.
Rough sleeping has been almost totally eradicated in Scotland by a concerted effort from charities, local and national government during the Coronavirus Covid-19 pandemic. The Everyone Home collective is proposing a 'triple-lock' it says will prevent a return to the previous situation as the country emerges from the lockdown.
Among the organisations involved are Bethany Christian Trust, Glasgow City Mission, the Cyrenians, Shelter Scotland and Social Bite (the social enterprise behind the Big Sleep Out events).
Patrick McKay, chair of Homeless Network Scotland and operations director of Turning Point Scotland, said: "The majority of people and organisations in Scotland that care about homelessness agree that the Scottish Government's Ending Homelessness Together Plan is the right approach, and we were making progress. However, the onset of this pandemic demanded a rapid response to keep people safe. Since March we have managed to accommodate and support all those who wanted to be indoors, including people with no recourse to public funds such as people seeking asylum in Scotland. Throughout, local and national government, charities, health and housing associations have worked together.
"It is now imperative to secure that progress. The pandemic will have a disproportionate impact on people who experience all types of disadvantage, potentially driving up homelessness. By implementing the measures outlined in this plan, Scotland has a unique window to end rough sleeping and mitigate the impact of all forms of homelessness."
The measures being called for in the plan, presented to the Government on Thursday, are the prioritising of prevention of homelessness, a commitment to permanently preventing a return to previous levels of rough sleeping, and an end to evictions into homelessness.
Alasdair Bennett, chief executive of Bethany Christian Trust, said: "Availability of increased accommodation, temporary removal of systemic barriers, and significant grant funding have enabled concentrated mobilisation in reducing the level of rough sleeping across Scotland. Rough sleeping is not static however, prevention is critical, and quality housing with support is urgently needed as we seek to effectively accommodate and support people. We wholly support the three priorities of the Collective."
Ewan Aitken, chief executive of Cyrenians and Church of Scotland minister, said: "Covid-19 has thrown into sharper relief how interdependent we are. Homelessness is preventable, and right now, we have a unique window to change the housing situation in Scotland; to prevent the return of rough sleeping, and ensure homelessness is only ever at worst a brief and momentary transition in someone's life. Let us make the most of this moment and create a legacy for Scotland that lives up to our shared values of justice and compassion."
Life & Work, Friday May 22 2020
DraggedImage.5f76117054244787a5b185d98e8e4821.png