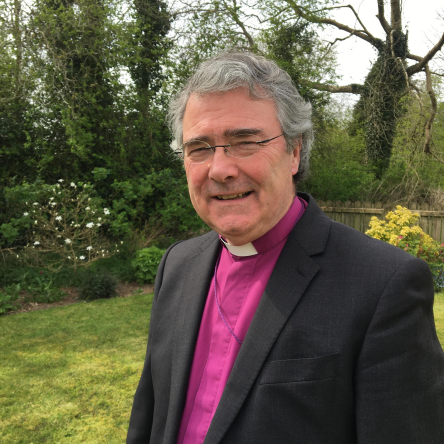 Church leaders yesterday welcomed the Northern Ireland Executive's announcement regarding how church buildings may be used again for public worship from June 29.
The Most Revd John McDowell, Archbishop of Armagh and Primate of All Ireland, issued the following –
'I warmly welcome the Northern Ireland Executive's approach to the next phase of the roadmap out of lockdown and the announcement regarding how church buildings may be used again for public worship and associated activities from 29th June 2020.
'As we have said in the Church of Ireland's Return to In-Church Worship Protocols, the reopening of our buildings and public gatherings for worship will only commence when this can be done safely, observing all the public health advice and guidance to reduce the risk of spreading Covid-19. Parishes are therefore not under any pressure to open for public worship on any specified date – they should only open when the clergyperson and Select Vestry are sure that they can do so safely. The health and well-being of parishioners and of the whole community is paramount.
'Social distancing, hand sanitisation, and respiratory hygiene will need to be guaranteed and practised within our buildings so that members of our parishes can feel safe when they return to public worship. Although some discretion in relation to social distancing has been announced, the 2 metre rule will be followed for the foreseeable future, for the assurance of all and until people's confidence builds. The layout of our buildings and the services provided will be different in this new reality and I would ask for patience, understanding and active co-operation as we adapt to new ways of doing familiar things. Hopefully, these new arrangements will be on a temporary basis; for exactly how long will not be clear. It will all depend on how long the threat of coronavirus remains.
'If it makes them feel more comfortable when gathering with others, people may wish to wear face coverings. Others may not. As singing may carry an increased risk of dispersing the virus, innovative ways of using music within the liturgy will need to be developed.
'As we slowly move towards a new normality, worship across the Church will be offered through both online and in-church services to facilitate those who may find themselves unable to worship with others in corporate worship for the time being. The Church will find ways to minister to those who will, of necessity, continue shielding because of their dangerous vulnerability to the virus. For them, the experience of lockdown has been particularly difficult and they are advised to take great care to keep safe from harm. Those at greatest risk and those who have suffered most, have not, and will not, be forgotten.
'More than three months have now passed since the introduction of the lockdown and our next steps will need to be careful, cautious, and gradual. I again express my gratitude to all in parish leadership for the way they continue to adapt and to serve the needs of parishioners and the wider community.'
Statement from the Presbyterian Church in Ireland in relation to the Northern Ireland Executive's announcement yesterday afternoon (25 June) regarding church services.
Following last week's announcement by the First Minister and deputy First Minister that churches in Northern Ireland could resume worship services from week commencing 29 June, subject to that indicative date being confirmed, the Presbyterian Church in Ireland has welcomed today's announcement that church services can now take place from that date.
Responding to yesterday's announcement, Rev Trevor Gribben, Clerk of the General Assembly and General Secretary of the Presbyterian Church in Ireland said, "Last week we welcomed the announcement of an indicative date for the reopening of churches for worship. With confirmation of that date, we can now look forward to being able to meet again, with our brothers and sisters in Christ, while ensuring that the required health and safety principles are met. We also welcomed yesterday's briefing by Northern Ireland's Chief Medical Officer and the Chief Scientific Advisor on the important health and safety principles.
"As we said last week, each of our congregations must think carefully and responsibly about the practical preparations necessary to facilitate this long awaited return. As a denomination, we have set out a robust set of guidelines to support our congregations to make the necessary and practical decisions to enable gatherings to return safely. Any decision when to resume services will be a local decision taken by the Minister and elders together. It will also be dependent on local factors, public health guidance and general health and safety principles that have been designed to keep us safe."
DraggedImage.5bd6541a2bdd42beb94f608e77d280b1.png