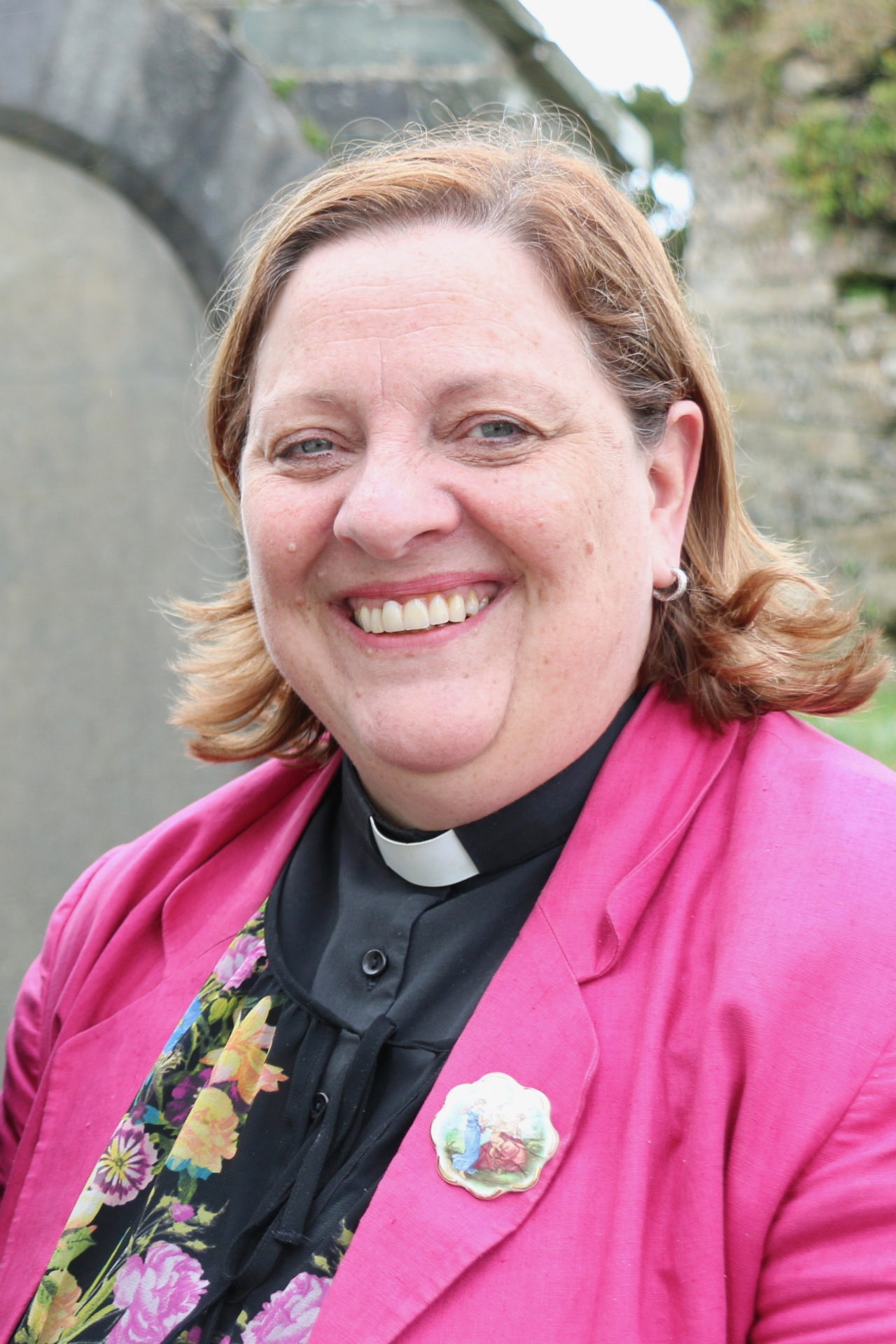 Cork Canon
The Bishop of Cork, the Right Reverend Dr Paul Colton, has announced that he has appointed the Reverend Elaine Murray to be Prebendary of Desertmore and Killanully in the Chapter of the Cathedral Church of Saint Fin Barre, Cork, and Prebendary of Timoleague in the Cathedral Chapter of Saint Fachtna, Rosscarbery. These canonries were held previously by Canon Eithne Lynch who has now retired.
The new Canon, who will continue to serve as Rector in her current parish of Carrigaline, County Cork, was born in Dublin in 1958, is married to Liam, and they have two adult children: Conor and Áine. Elaine said 'she was delighted to be appointed and to be honoured in this way.'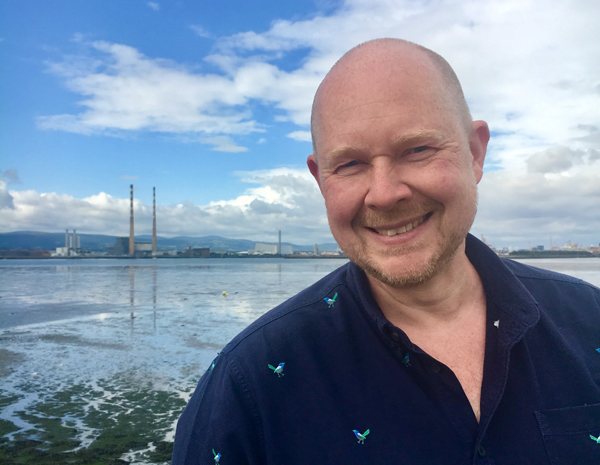 From Carrickfergus to Irish Church Missions
After four years as curate-assistant at St Nicholas' Parish Church in Carrickfergus, the Rev Cameron Jones has accepted an invitation to work with Irish Church Missions (ICM) in Dublin.
ICM is a Church of Ireland mission agency wanting to pioneer new and strengthen older churches throughout Ireland and currently, specifically, in Dublin.
"I'm excited about having the opportunity to be involved in both where these arise," Cameron said. "It is a very different role from a rector of a parish church, to which most curates proceed. One significant difference is that (with ICM's help), we need to raise our own funding for stipend and ministry expenses and to buy our own house. My wife Alex and I will be moving to Dublin once accommodation is secured. We will be accompanied by Sullivan, our dog and chief friend-maker!"
In Dublin, Cameron will be helping ICM by bringing the gospel to the growing number of people working in the 'Silicon Docklands' of Dublin City, with the aim of evangelising a new church into existence.
Cameron was born in Sydney, Australia. He attended Sydney Church of England Grammar School (Shore) and then studied at the University of Sydney, receiving a BA in Studies of Religion, Sociology and Education and then a Diploma of Biblical Studies at Moore Theological College.
He worked in telecommunications for 13 years, but retained his passion for his church, personal evangelism and lay church leadership, leading Bible study groups, preaching, developing evangelism training, street work outreach teams and men's ministries.
In October 2005 he was employed by a Church of England parish in Hampshire as assistant minister, and in 2008 began serving as Lay Curate at All Saints', Belfast, with responsibility for discipleship and evangelism – including oversight of student and international student outreach, before training for ordination.
Cameron said there was a historic connection between ICM and his home town of Sydney. "In 1936, a former director of ICM was invited to be principal of Moore Theological College. From this position he had a significant impact on the diocese, with a focus on theological education and spiritual maturity of lay people as well as clergy. This focus remains strong in Sydney to this day," Cameron said.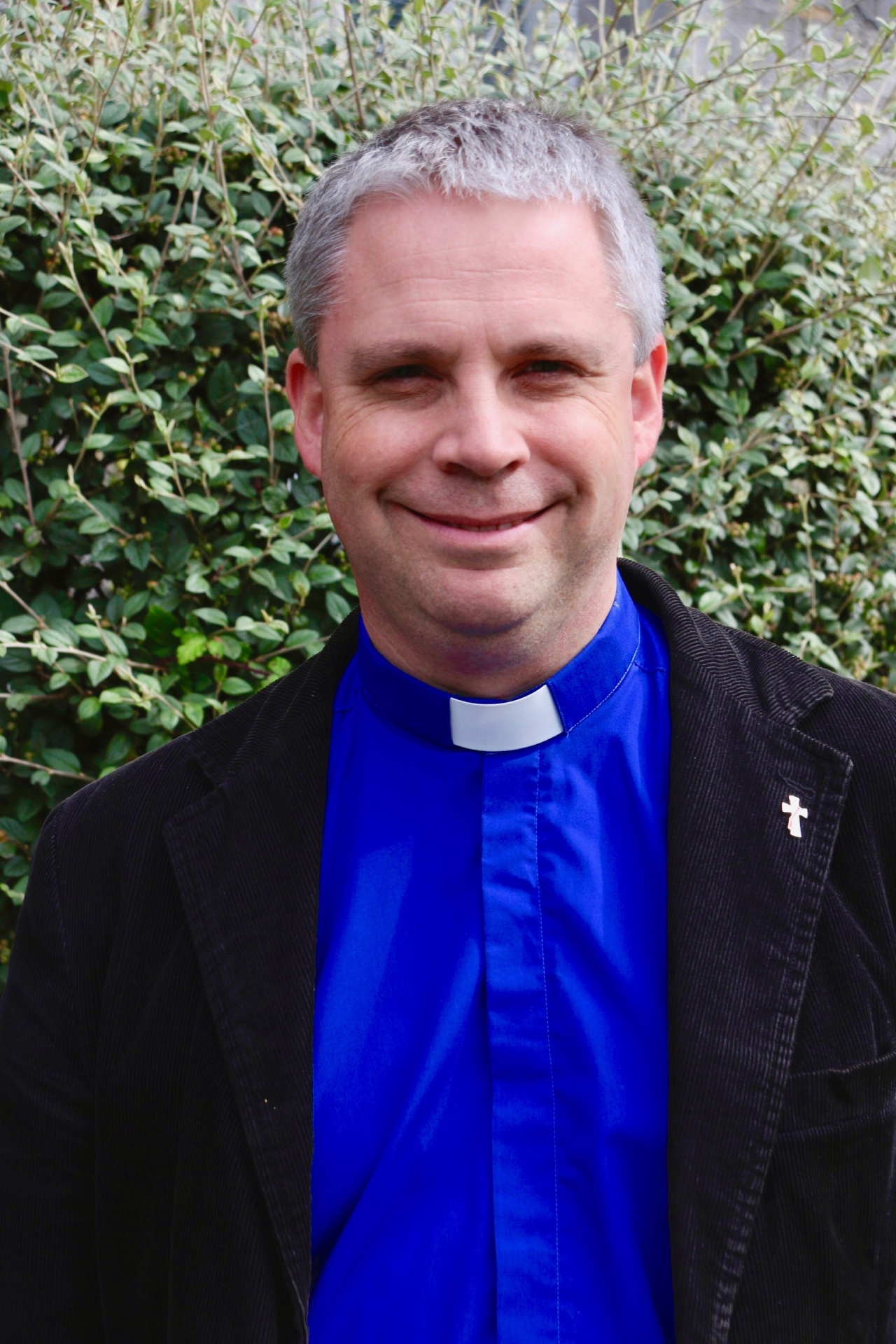 New Priest-in Charge of Moviddy Parishes and Assistant Chaplain at Cork University Hospital
The Bishop of Cork, the Right Reverend Dr Paul Colton, is pleased to announce that he has appointed the Reverend David Bowles, Curate-Assistant of Douglas Union of Parishes, with Frankfield, to be Priest-in-Charge of Moviddy Union of Parishes (half-time) and also Assistant Chaplain (half-time) at Cork University Hospital.
David Bowles has been curate-assistant in Douglas Union of Parishes with Frankfield since 2015.
Cork University Hospital, together with Cork University Maternity Hospital, is the largest university teaching hospital in the State. The Parish of Moviddy Union, with its three churches in Aghada, Templemartin, and Kilmurray is to the west of Cork City, mainly in the Lee Valley north of Bandon, and incorporating the important county town of Macroom.
Bishop Colton said:
I am very pleased that David is taking on this role in this small but lovely parish, with hugely supportive and committed parishioners, as well as in Cork University Hospital, a ministry which he has already experienced and to which he is ideally suited.
Canon Dr Daniel Nuzum, who is the Church of Ireland Chaplain at Cork University Hospital said:
I am delighted to welcome David as a colleague as he joins our multi-denominational chaplaincy team and look forward to sharing in ministry in the breadth and diversity of healthcare.
In response to his appointment., the Reverend David Bowles said:
Michelle and I, together with our family, are very much looking forward to getting to know the parishioners of Moviddy Union, sharing in their journeys and exploring and developing together in faith.
I am delighted with this opportunity to follow my calling and combine parish ministry with hospital ministry, both of which excite me. Following my blessed last 4 years as Curate Assistant in Douglas Union of Parishes with Frankfield, I believe that this is where God is calling me now. I pray that it will a fruitful partnership for both my family and the parish, and indeed Cork University Hospital as well.
Bishop William Crean announces clerical changes for the Diocese of Cloyne
Bishop William Crean, Bishop of Cloyne, has accepted the resignation, on the grounds of retirement, of the following priests in the diocese to come into effect at noon on Saturday 21 September 2019:
V Rev Donal Coakley, PP Inniscarra
V Rev Canon David Herlihy, PP Youghal
V Rev Canon Michael Fitzgerald, PP, VF, Mitchelstown
Bishop Crean has made the following appointments in the Diocese of Cloyne with effect from noon on Saturday 21 September next:
Rt Rev Monsignor Anthony O'Brien, PP, VG, Mallow to also become Administrator of Mourneabbey
V Rev Anthony Wickham, PP Clondrohid to be PP Newtownshandrum
V Rev Patrick Buckley, PP Glantane to be PP Inniscarra
V Rev Joseph O'Keeffe, PP Mourneabbey to be PP Rathcormac
V Rev William Bermingham, PP Carrigtwohill to be PP Youghal
V Rev Canon Michael Leamy, PP Rathcormac to be PP Mitchelstown and Vicar Forane of Fermoy Deanery
V Rev Gerard Coleman, PP Newtownshandrum to be PP Glantane
V Rev John McCarthy, Administrator, Cobh to take Sabbatical Leave
Rev Tom McDermott, CC Cobh to be Administrator Cobh
Rev Joseph Rohan, CC Cloyne to be PP Clondrohid
Rev Patrick Winkle, CC Youghal to be PP Carrigtwohill
Rev Mark Hehir, CC Fermoy to be CC Midleton
Rev James Greene, CC Carrigtwohill to be CC Mallow
Rev Gerard Cremin returning from studies to be CC Youghal
Rev Eamon Roche, CC Midleton to be CC Fermoy
Bishop Crean said, "I am grateful to the clergy of the diocese for their continued ministry and service, and I wish them well as they take up their new appointments. At this time I also thank the people of the Diocese of Cloyne for their ongoing prayers and generous support, especially for those in transition in their ministry. I encourage parishes to welcome their new pastors over the coming weeks. Unfortunately, for the immediate future, it will be a feature of diocesan changes that some of our parishes will not have a resident priest. Notwithstanding this reality, I am ensuring that provision will be made for the pastoral care of all of the faithful of the diocese."
DraggedImage.1ed07542e5854864be5abd7359957f3c.png
DraggedImage.845515a90d044f2ca0102d4d23797dbd.png
DraggedImage.572d5e88c3b44a148698fc7cc300c869.png