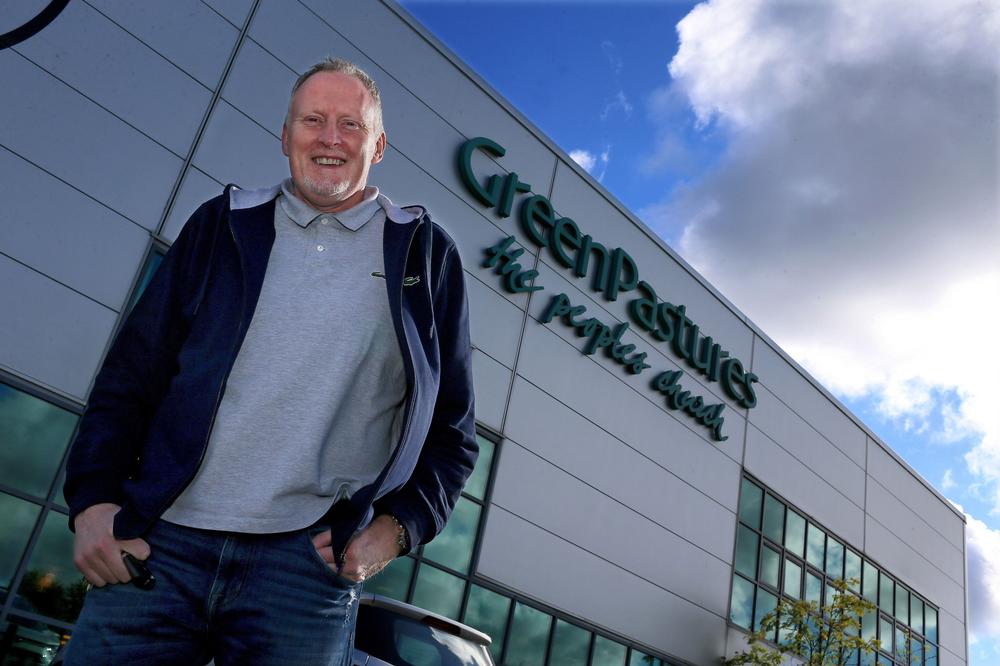 The congregation is expected to shift to a new 'super church' building at Ballee

The Green Pastures Church building — where controversial ex-Wrightbus owner Jeff Wright (Photo above) is pastor — is up for sale, along with premises of the bus builder, the Belfast Telegraph can reveal, Margaret Canning reports in the Belfast Telegraph.
The evangelical church, described as a marriage of "God and glamour," is included in the sale of Galgorm Industrial Estate, on the market for £6m.
Wrightbus went into administration last year. Mr Wright drew criticism for up to £15m donations made over six years by its parent company Cornerstone to Green Pastures.
The estate is on sale through commercial property agency CBRE. It is understood it is instructed to sell the estate by Deloitte, the administrators of Wrightbus.
A revamped church website makes no mention of the plan to move from the estate, where it paid £100,000 in rent per year. The church did not respond to a request for comment.
It became a focal point for aggrieved Wrightbus staff last year as they gathered at the church to protest over the donations. But 93-year-old Sir William Wright — the company co-founder and the father of Jeff — was applauded by demonstrators as he arrived at the building.
According to a brochure seen by the Belfast Telegraph, the church building is to be vacated from the end of next month. The congregation is then expected to shift to a new 'super church' building at Ballee.
The old home of Wrightbus, now owned by Bamford Bus Company, which bought the business out of administration, is also included in the sale. However, the business mainly operates from other premises.
No-one from Bamford Bus Company was available for comment on whether it will potentially buy its premises or even the whole estate. It has been paying rent of £15,000 a month.
The church building includes a gym and auditorium, kids' play area, offices and kitchen — which selling agents said could "easily be converted to offices".
One Ballymena man said Green Pastures Church had grown a huge following in town, drawing worshippers from the Catholic and Protestant communities. "It's almost more glam than God," he said.
And referring to the luxury Galgorm Resort and Spa nearby, he said: "Green Pastures draws people in the same way as Galgorm Resort — people just want to be seen there."
Lisa McAteer, a director at selling agents CBRE, said she expected the estate would attract strong interest. "There is really strong demand for industrial land across Northern Ireland, and any new industrial property that's coming on for sale is moving quickly and selling well."
Greenpastures.jpg