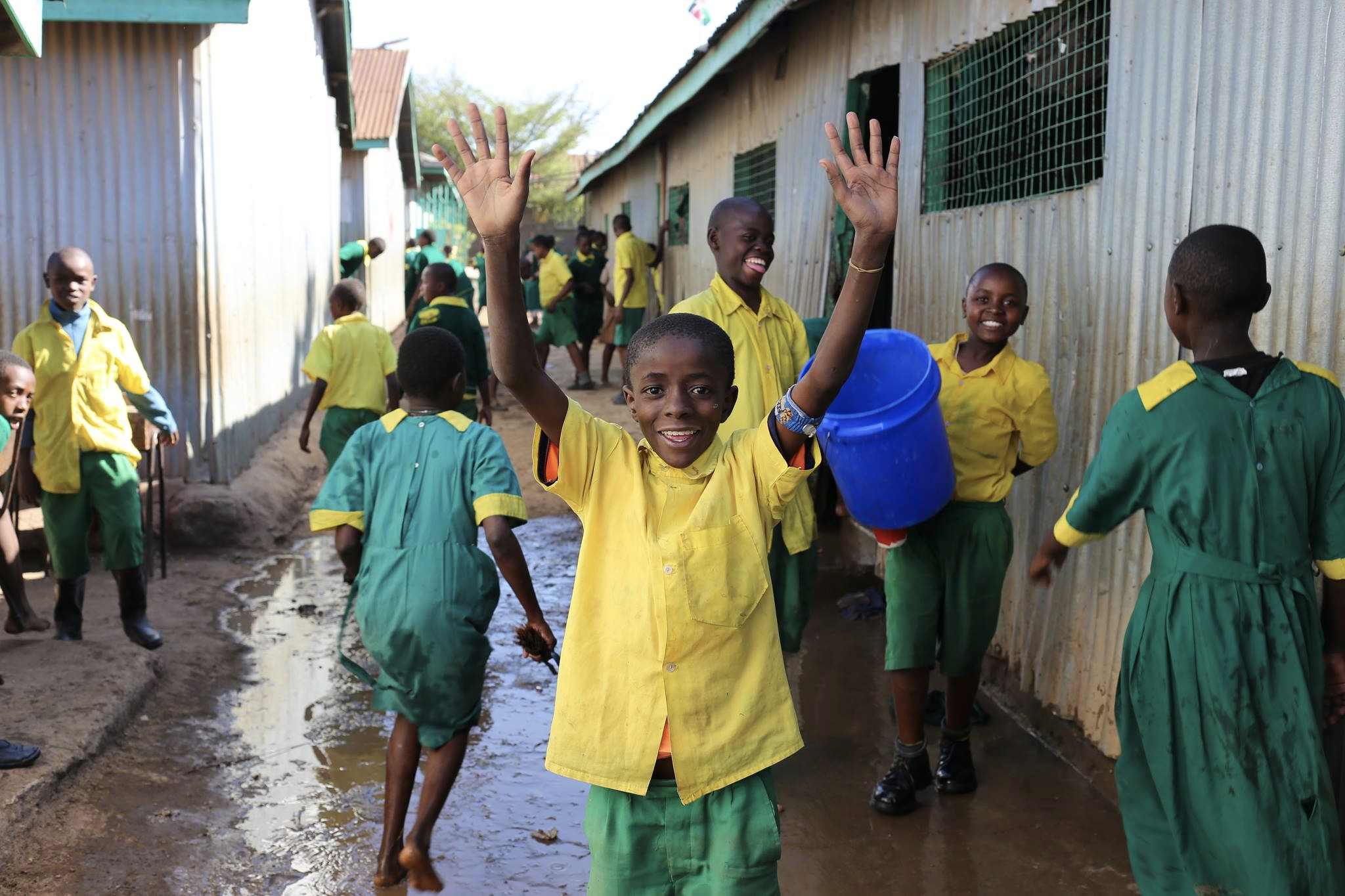 €8.9 million has been invested in 90 projects in Africa, Latin America, India and Oceania in the areas of education, community engagement, advocacy and capacity building.
Edmund Rice Development has helped over 2 million people across the globe in over 90 education, health and community projects since 2008.
Its latest Impact Report looks back at Edmund Rice Development (ERD) and partner projects over the last ten years. €8.9 million has been invested in 90 projects in Africa, Latin America, India and Oceania in the areas of education, community engagement, advocacy and capacity building.
"The impact of the work outlined in this report would not have been possible without the deep commitment of our valued partners in mission – the many Brothers, educators, development workers and staff whose dedication is humbling to witness," stated the ERD board, which also thanked its donors, funders and supporters.
The mission of Blessed Edmund Rice began in Waterford in 1802. The many CBS schools and those under the Edmund Rice Schools Trust in Ireland and the UK are testament to this. More than 75 schools and communities across Ireland and the UK have raised just under €1 million for ERD since its founding 2008.
Pupils of St Aidan's CBS have supported the Sinon secondary school in Arusha, Tanzania since 2009, and Irish pupils have visited that school in Africa. Midleton CBS students climbed Croagh Patrick to raise funds. At Omagh CBS, pupils do an annual 10k run and walk as a fundraiser.
ERD has as its vision to liberate people and communities from poverty and injustice. It was involved in responding to the Ebola outbreak in West Africa. The epidemic started in Guinea in 2014 and spread to Sierra Leone and Liberia, resulting in 27,550 reported cases, 11,235 of which were fatal.
Funds raised by ERD supported Edmund Rice Mission in West Africa and Edmund Rice Schools and Brothers who worked with communities affected by the crisis in Sierra Leone and Liberia, offering families and orphaned children food and hygiene materials and counselling support. They ensured that as many children as possible returned to education. They also pioneered an education programme via radio to combat Ebola.
The Ministry of Social Welfare, Gender and Children's Affairs and the District Ebola Response Committee in Sierra Leone awarded the Christian Brothers two certificates of recognition for their contribution, support, commitment and relentless service in the fight against Ebola.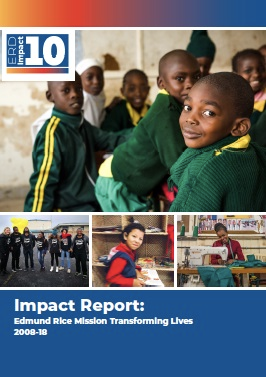 Ruben Centre's income-generating activities, Kenya
Another project operating in one of the largest slums in Nairobi, the Ruben Centre (pictured), provides education, health, vocational training, livelihood opportunities and social services to children and families in the Mukuru community.
In 2013, the Ruben Centre Maternal and Child Health Support Programme was set up to improve access to services, reduce infant and maternal mortality and morbidity, boost health and nutrition of families, and provide health education.
"This is the heart of our work, the daily effort to give children and parents the opportunity to grow, to dream, to speak, to make decisions together," stated the ERD board in the introduction to the report. "Dotted across the globe, a range of projects work to have an impact, to transform lives through education, advocacy and community engagement."
The board celebrated all that has been achieved during the first ten years, but stated it was aware that there is much yet to be done.
DraggedImage.33d0693236eb420899f29a6280a7d02a.png
DraggedImage.dc0a7f116861451fa62eb01047278bcc.png