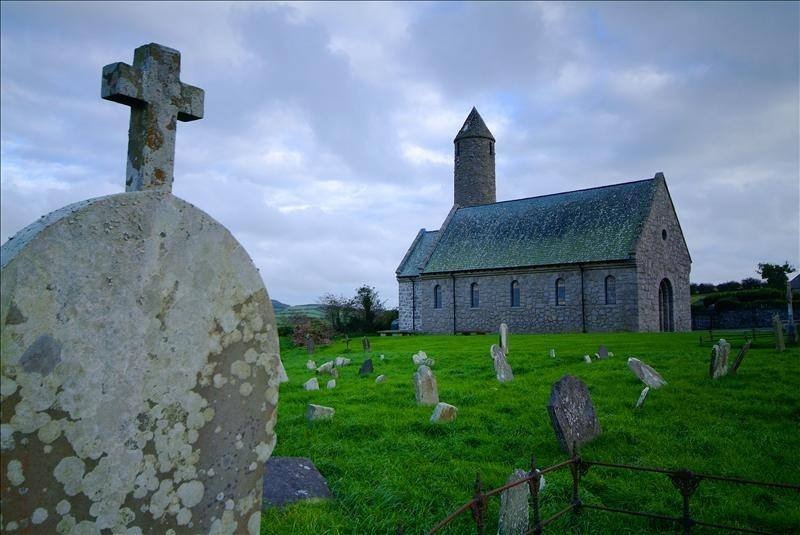 Amalgamation of parishes under-values loyalty to village church, says study
New academic research into the impact of amalgamating rural parishes has poured cold water on hopes that such reorganisation can lead to growth in Sunday attendances, The Church Times reports in this week's issue.

The Revd Dr Robert Barlow, who is now Team Rector of Dudley, spent four years while he was Priest-in-Charge of Teme Valley South, in the diocese of Worcester, recording who came to each Sunday service, and where they had come from.
Shortly before he arrived, the parish implemented what he described as a "complex railway timetable" of rotating services between the various churches, and abandoned trying to hold worship in all seven village churches every Sunday.
He has now collated his data and it is published in this month's edition of Rural Theology. His study shows that, in each of the seven villages that made up the benefice, parishioners were much more likely to attend when the Sunday service was at their own village church. When the service was being held at another village in the parish, no more than ten miles away, and often closer, most worshippers did not attend.
"At all the services, most of the congregation were from the village where the service was held. There were a few people from other villages, but not large numbers," Dr Barlow writes.
On average, across the seven villages and three different Sunday-service times, 69 per cent of any particular congregation would be made up of those from the village that the service was being held in.
At the least geographically diverse congregation, at the early-morning service in the hamlet of Kyre, just 13 per cent of those who attended over the four years of the study did not live in Kyre but came from elsewhere in the parish.
Dr Barlow also analysed what percentage of the total local population attended church, both when the service happened to be in their village, and when it was elsewhere.
On average, 3.54 per cent of each village's population would attend church on Sunday if a service was being held in their village. When worship was being held in one of the neighbouring villages, only 1.02 per cent of the population attended.
In one village, Rochford, the fall was even more dramatic: six per cent would worship when the service was held in Rochford, compared with just 0.2 per cent when it was held elsewhere.
Dr Barlow concludes that his findings will not surprise anyone who has worked in rural parish ministry. "Each congregation wants the place/community where its members have encountered God to be its own expression of Christian life," he writes.
His research, however, should temper the "naïve optimism" of those in dioceses and the national Church who consider pastoral reorganisation, he suggested. "On the basis of the behaviour that is seen in this study, any church strategy that fails to recognise the attachment that worshippers have to their own church (and to its place and to its community) is likely to encounter difficulties.
"In the absence of any evidence to the contrary, this study challenges the Church to put a renewed emphasis on valuing the local church."
The editor of Rural Theology, Canon Leslie Francis, Professor of Religions and Education at the University of Warwick, said that what Dr Barlow had done was "quite remarkable".
"He has real evidence that the travelling congregation model does not work as well as the provision of more services in more churches. When the local church is closed on a given Sunday, people turn up, find it closed, and come to the conclusion that it is now only there for the chosen few who know what is going on."
The wider Church of England needed to invest in more people such as Dr Barlow, "who know how to read the evidence and how to take evidence seriously", he said. "The pastoral implication coming from Robert's work is for the rural Church to start by listening seriously to the People of God who live in rural places; then, having listened, show respect for what they hear."
Find the research here: https://www.tandfonline.com/doi/abs/10.1080/14704994.2018.1447859?journalCode=yrur20 
Read the Church Times leader comment this week on monitoring congregation attendance from village to village