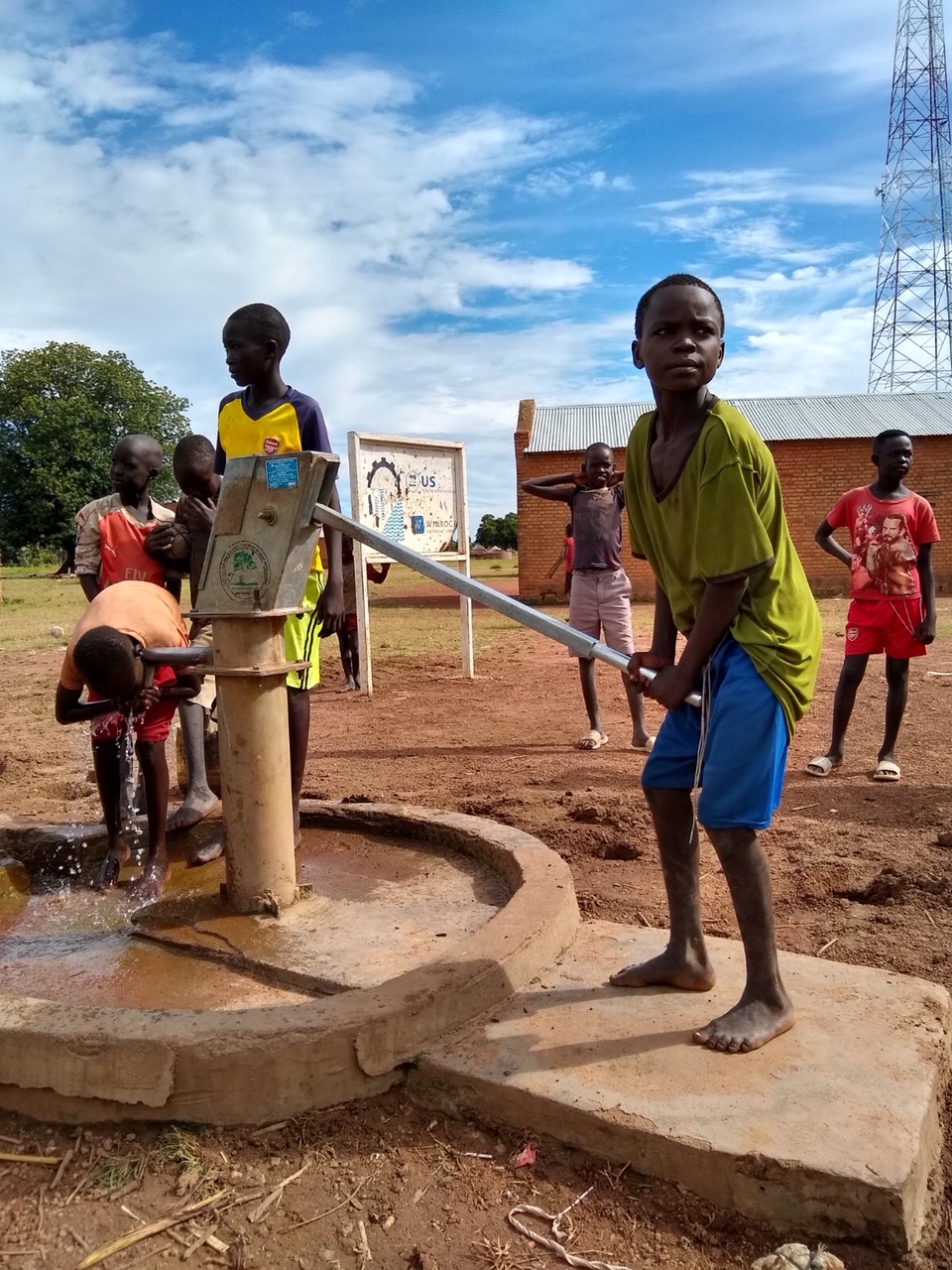 World Water Day with Christian Aid.ie
Photo above – To help keep safe from coronavirus everyone needs to wash hands thoroughly but what about the 2bn people worldwide without clean water? Christian Aid Ireland with Irish_Aid support fixed 18 water pumps and drilled 2 wells in South Sudan to provide clean water. worldwaterday christianaid.ie
Connor Diocesan Office contacts
In response to the need for social distancing and self-isolation due to Covid-19, Connor Diocesan Office in Church House, Belfast, is now closed. Staff are working remotely and will continued to provide a service. Phones lines have been diverted and your call will still be answered, however, preferred method of contact is via email using the relevant email address below:
Bishops PA: Lorraine Ogilby – lorraineogilby@connordiocese.org
Finance Manager: Richard Cotter – richardcotter@connordiocese.org
Glebes: Elaine Wright – elainewright@connordiocese.org
Communications: Karen Bushby – dco@connordiocese.org
Diocesan Development Officer: Trevor Douglas – trevordouglas@connordiocese.org
Institution behind closed doors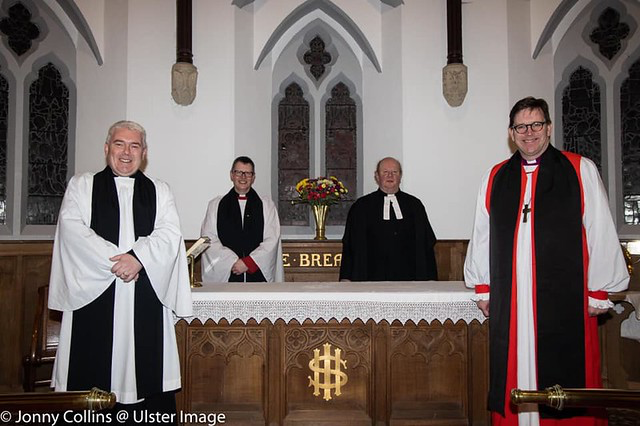 The Revd Jonathan McFarland was instituted as Rector of the Parish of Urney at a private ceremony in a largely empty Christ Church, Urney, on Friday evening, as the Covid–19 crisis forced the postponement of the planned public service.
The ceremony, which was led by the Bishop of Derry and Raphoe, the Rt Revd Andrew Forster, was conducted instead behind closed doors but in full compliance with the Church of Ireland's constitutional requirements for an institution. Public health guidelines for social distancing were also observed throughout.
Bishop Forster was assisted on Friday evening by the Archdeacon of Derry, the Ven Robert Miller, and the Diocesan Registrar, the Revd Canon David Crooks. There will be a full public service to celebrate the new Rector's institution at a date in the future.
Resources to support churches and people in challenging times
Mothers Union have produced a number of resources which are free online
The MU comments, "As our members and their families around the world face self-isolation and lockdown we know how important it is for us all to remain as active as we can, both physically and mentally.
"We are producing resources to help combat feelings of loneliness, to nourish faith and to help you continue to feel connected to your friends and community."
For ideas on Craft and Community Prayer Cards, Online puzzle resources and much more, see –
[[] https://www.mothersunion.org/resources-support-us-challenging-times ]
Online Church? First steps towards virtual Incarnation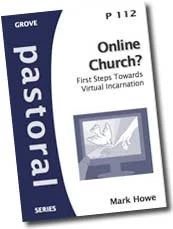 The experience of St Pixels – A guide to going online. This expert guide draws on the experience of St Pixels, an online Christian community, and makes a powerful case for taking such online communities seriously as part of the body of Christ.
Author Mark Howe is a programmer based in France. He is completing a theology DMin with the working title of'Sacred virtual space.' Stewart and Mark's shared concerns about copyright law stem from their experiences as founding leaders of St Pixels. They are both long-time users of open-source software, and Mark runs a small open-source project called Xcruciate. £3.95 Grove Books.
[ https://grovebooks.co.uk/collections/pastoral/products/p-112-online-church-first-steps-towards-virtual-incarnation ]
God in creation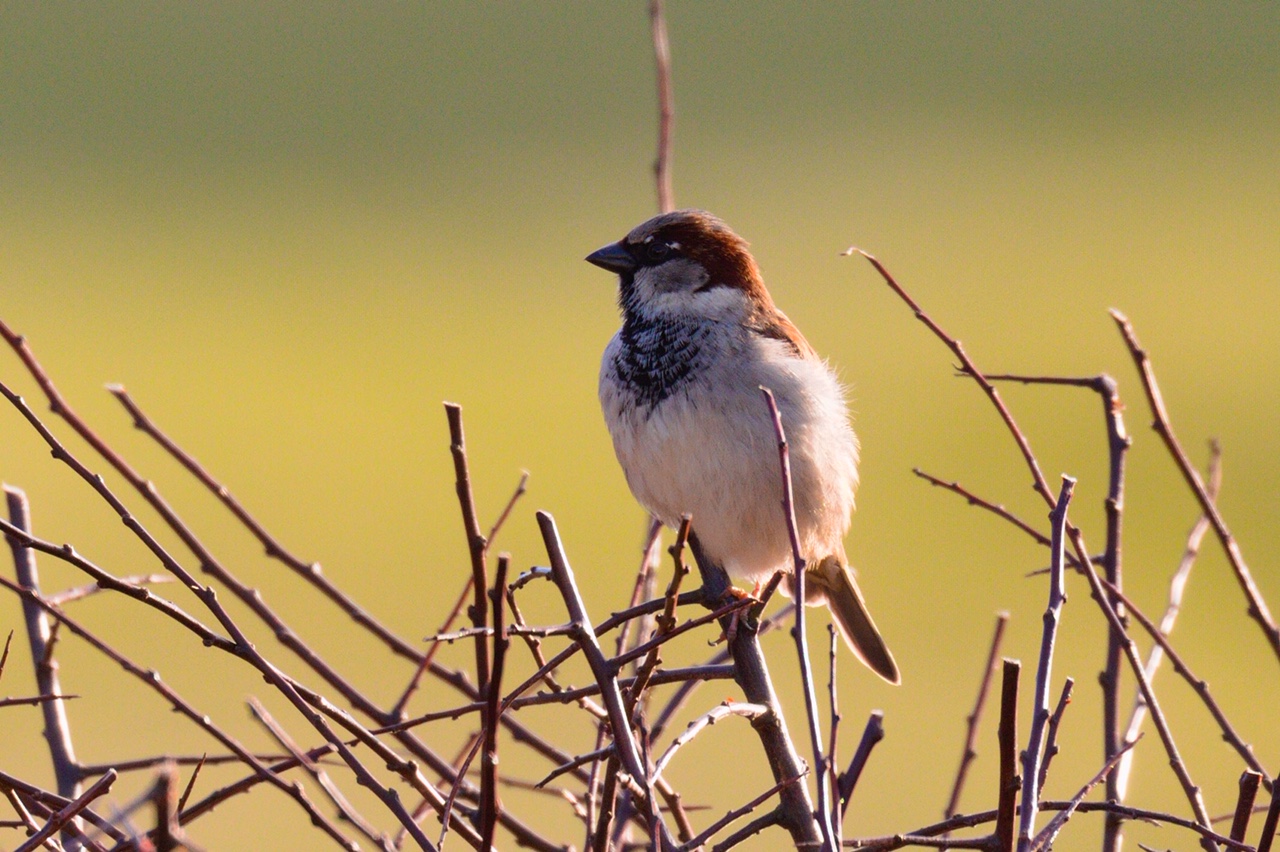 An early riser on Rathlin Island
Image-1.6ab1954591494a819ff269b92a9547a4.jpg
DraggedImage.1ecef64e25174ae2a5b3a6ab1d2c93ce.png
DraggedImage.fd7cc707909d4d36a2932ca8ffc32404.png
Image-1.20059a7e3a4c4bc1966f0b7f183c6103.jpg