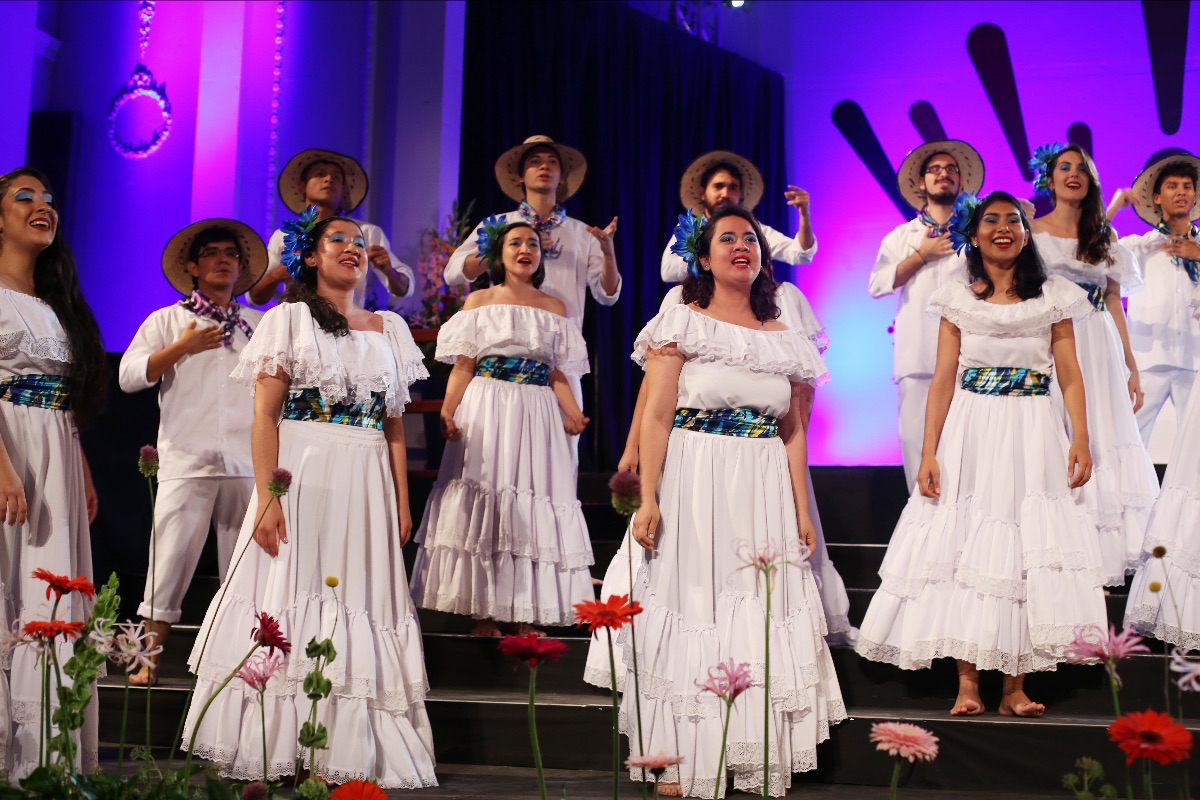 Derry International Choir Festival
The organisers of the Festival have communicated their thanks to all choirs and choral directors who have expressed an interest in participating in this year's City of Derry International Choir Festival in October 2020. "We really appreciate your continued support. Obviously events have overtaken us all as the Covid-19 virus continues its global transmission.", they said.
The organisers continued, "It is our intention to present a festival in October, but everything is currently under review until such time as the situation improves and we have greater clarity on how best to proceed. As a result, we are removing the previously advertised closing dates for entries. We will keep you informed of new schedules and arrangements as soon as possible. In the meantime, we would encourage you to continue to contact the festival with expressions of interest or intention to participate, as this will help us greatly in our planning and ensure that the festival is a reflection of your needs and aspirations.
"We all love singing and we recognise the great healing and energising power of singing together. We remain hopeful that our 2020 festival will be a true celebration of voices united in song in this City of Song. In the meantime, stay safe, look after yourselves and your loved ones, and keep singing from the balconies!"
Contact –
Website: [ www.derrychoirfest.com ]
Email: [ info@derrychoirfest.com ]
Phone: +44 7754 750 646
Protective prayer at Northern Ireland drive-in church service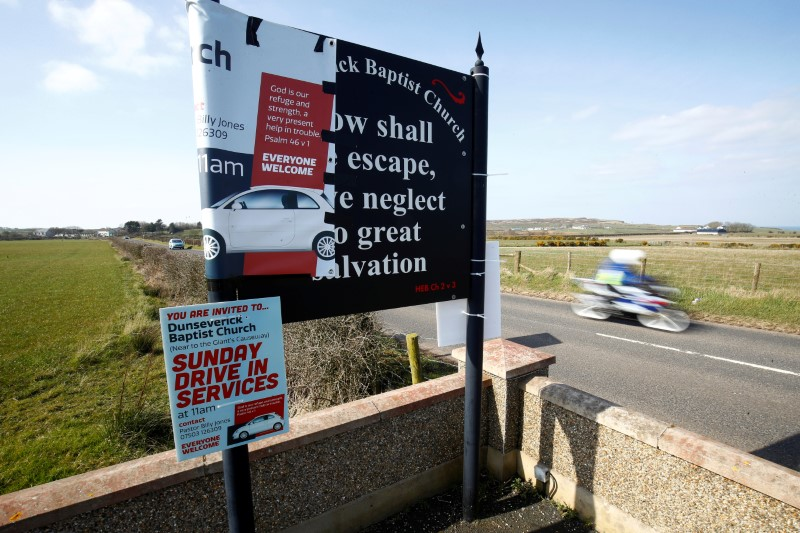 With churches around the world helping to rein in the coronavirus pandemic by holding their services online, a church in Northern Ireland has taken another route.
Pastor Billy Jones preached to around 100 cars from an open lorry in the car park of the protestant Dunseverick Baptist Church on Sunday as church goers – some on their own, others with their cars full – tuned in to his words on their car radios.
"Today was rather different," Jones told Reuters after he greeted each car as it left the church, situated between the picturesque Giant's Causeway and Old Bushmills Whiskey Distillery.
"We were avoiding any contact with one another, yet we were in an environment where people received encouragement, comfort and indeed challenge from the word of God," he said, urging the community to work together to tackle the virus.
Presbyterians in the Episcopal Church
From the Presbyterian Historical Society's magazine "Heritage" Spring 2020 issue –
"When Presbyterians came to Ireland at the beginning of the 16th century the church they found was organised along Episcopalian lines.That they were able to fit into this system has raised some eyebrows. But the ground had been prepared by James Ussher who was Professor of Theology at Trinity College.
"In 1615 he was largely responsible for the publication of the Irish Articles which would later influence the Westminster Confession of Faith as well as the Savoy Declaration (Congregational) and the Baptist Confession of 1689.
Ussher had Puritan leanings and this emphasis was carried through the Irish Articles into the other Confessions. This allowed the Scottish Presbyterians to slip unhindered and with a clear conscience into the parish churches they found already established upon their arrival. Ussher became Archbishop of Armagh in 1625.
Dates for the diary:
Thursday 7 May 2020 – Robert Allen Lecture in Union Theological College: 'William Sharman Crawford and his interaction with Irish Presbyterians' by Professor Peter Gray, Queen's University, Belfast.William Sharman Crawford was the leading Ulster-based radical reformer of the mid 19th century and a supporter of land reform and the extension of the franchise.Though Anglican by birth, he obtained strong support from the Presbyterian clergy and tenant farmers of Co Down.
Saturday 15 June 2020 – FieldTrip.A bus will leave Belfast at 9am to the Route Presbytery, visiting various sites and enjoying morning coffee,lunch and tea.For more details and to book your seat on the bus, please phone MissValerie Adams on +44 (0)28 9041 7299.
PHSI website
The Society's extensive and growing website has a great deal of information concerning Presbyterianism in Ireland:
➢ The History of Congregations which includes details of records and congregational histories which have been written;
➢ A list of the Society's publications which can be ordered through the online bookstore;
➢ Secondhand books;
➢ Digitised copies of some of the early
Presbyterian magazines.
While some of the material is restricted to members only, there is much that can be accessed by all visitors.
Why not give it a try and see what is there –
[ www.presbyterianhistoryireland.com ]
C of I Church House Belfast closed
Due to the current restrictions around Coronavirus, it has been decided to close Church House Belfast with immediate effect.
Staff are working remotely and will continued to provide a service. The preferred method of contact is email.
Church of Ireland House, Belfast, is the location for the diocesan offices for Connor and Down and Dromore, the Church of Ireland Press Office, the Board of Education (Northern Ireland), and the Church of Ireland Youth Department.
God in creation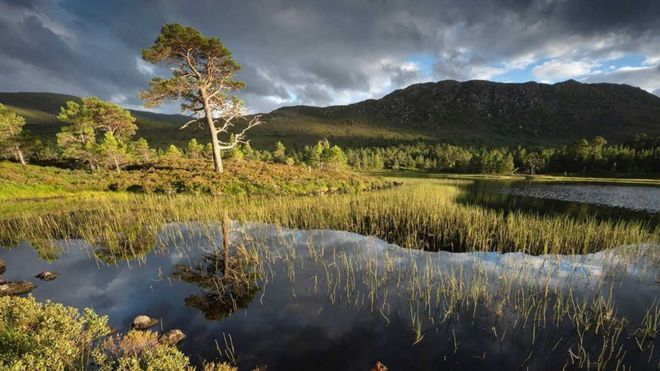 A doctor has won the overall prize in the latest Scottish Landscape Photographer of the Year competition. Dr Kenny Muir took the top prize with a portfolio of images taken in Glen Affric in the Highlands and Isle of Harris.
DraggedImage.4a2a699db9d84a9c87517412991d30ba.png
DraggedImage.816703842914494f8caff0d7d5d849e8.png
DraggedImage.2d66c2b7a0524900a7530561f09dcb5b.png