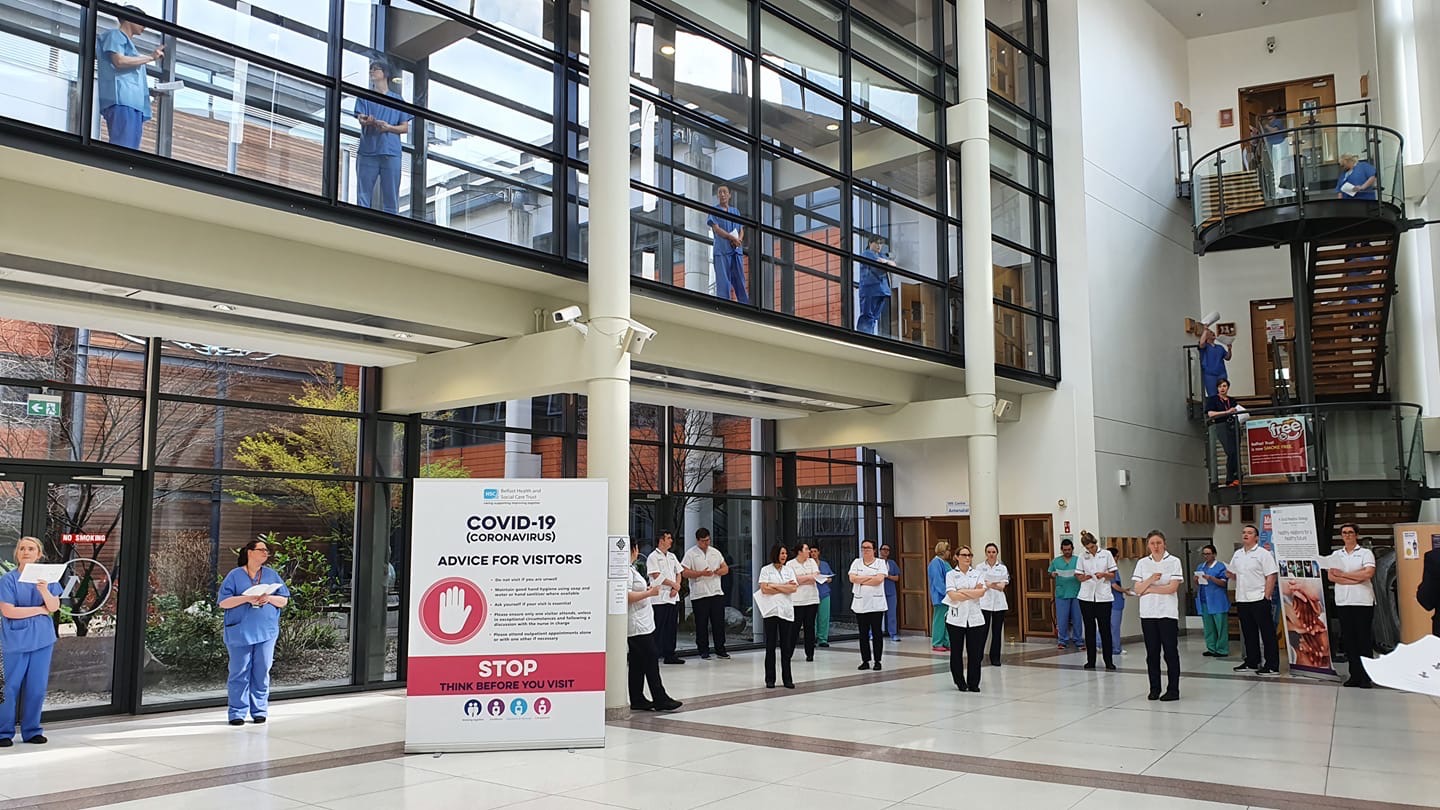 United prayer at Belfast hospital
Rev Mervyn Ewing tweeted yesterday, "I'm just home from sharing in a service with Bishop Noel Trainer, Fr. Eugene O Hagan (The Priests) and Chaplain colleagues to pray for medical staff in the Mater Hospital. (Photo above)

The Mater is the designated site to treat Coronavirus sufferers. A senior Consultant said that they are preparing for huge numbers.
Mervyn continued, "We met in the Mater Atrium observing social distancing rules and prayed, read Psalm 130, sang Abide with me and prayed the Lord's Prayer together.
"The moment was very special and tangible sense of God's presence.
"We are truly blessed to have such a dedicated medical team looking after us.
"Humbled."
Cathedral Bells today
The bells on St Patrick's Cathedral, Dublin, will ring at 12 noon on Fri 27 March as a sign of hope & unity amidst the Corona Pandemic. They will ring out a message of solidarity at a time of worry for many.
Livestream services from Christ Church Cathedral, Dublin
Christ Church Cathedral, Dublin, continues to offer Morning and Evening Prayer at 10am and 5pm from Monday to Friday behind closed doors.
All of the services are livestreamed on the cathedral's webcam at:
[[] https://christchurchcathedral.ie/worship/video-stream-1/ ]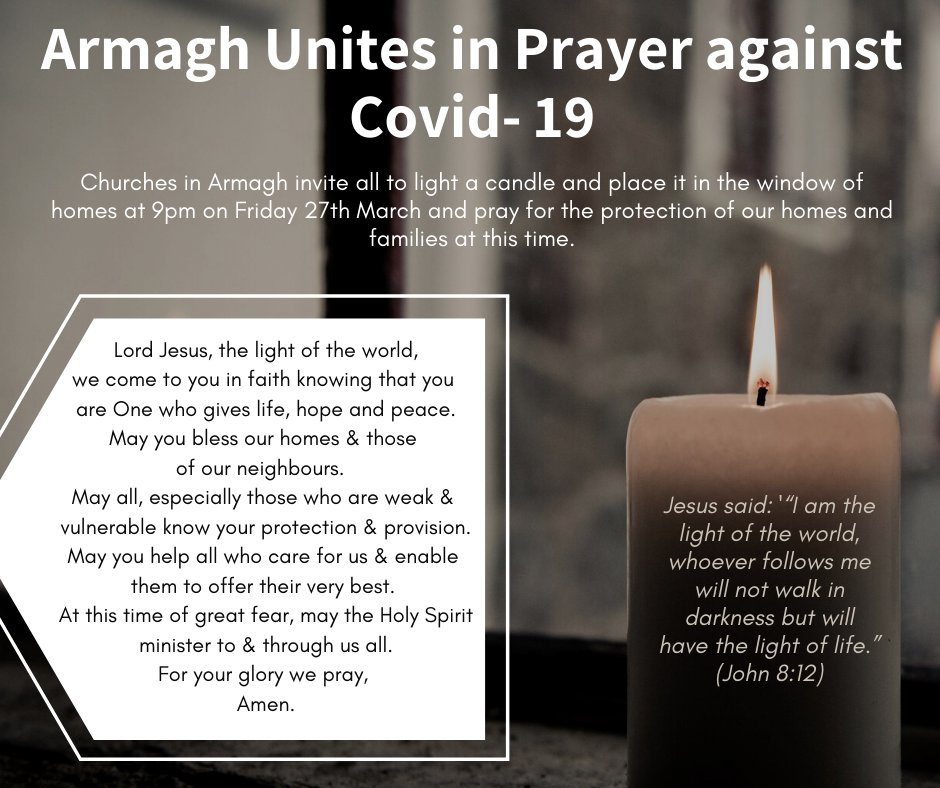 All Saints Church, Mullingar, to begin online services this weekend
The Church of Ireland plans to start broadcasting its services from this weekend in response to the Covid-19 crisis which has led to a ban on indoor gatherings of groups of 100 or more.
This Sunday March 29, a live online service will be broadcast from 12 noon on the parish's Facebook page.
"We hope that all our parishioners and the wider community will join us," Canon Alastair Graham told the Westmeath Examiner on Monday.
That is just a short-term measure, however, as the church has engaged to have a professional company equip All Saints Church with the technology required so all their services can be broadcast.
Ahead of all that, spurred on by the youth movement 'Lighten Our Darkness', members of the faith in Mullingar are lighting a candle in each of their homes at 7pm each evening to show that God's love, life and hope is never overtaken by the darkness that surrounds us.
As well as lighting the candle, the faithful pray to God for help with the crisis the world is in.
"Our hope is that through prayer we may all find peace, healing and assurance in God's love and protection," said Canon Graham.
In response to the coronavirus crisis, the parish has produced a booklet 'Prayerful thoughts and comforting words at a time of National Crisis', which has been sent to everyone living in the parish and is available online to members of the wider community.
Hard copies are available on request via the parish website.
[ • https://www.facebook.com/mullingarunionofparishes.net/ ]
[[] http://mullingarunionofparishes.net/ ]
Coronavirus: Cross-community effort for those in self-isolation
In rural County Tyrone representatives from three different churches have come together to help those affected by the coronavirus.
Father David Moore, the Reverend Peter Thompson from the Church of Ireland and Presbyterian minister Mark Dodds from the Donaghmore and Castlecaulfied areas have organised a leaflet drop.
It provides details of people from local community groups who can help deliver food and medication to those who are self-isolating and cannot leave their house.
More than 1,000 groups have been set up across the UK to help those self-isolating during the coronavirus outbreak.
Service of Morning Prayer on RTÉ
On Sunday, 29th March, a Service of Morning Prayer will be broadcast on RTÉ1 television and RTÉ1 Radio 1 extra at 11am. The service will be led by the Most Revd Dr Michael Jackson, Archbishop of Dublin. The reader will be Margaret Healion and the Revd Jack Kinkead will sing, accompanied by Klaas Jan de Vries.
Cork, Cloyne and Ross youth quiz goes online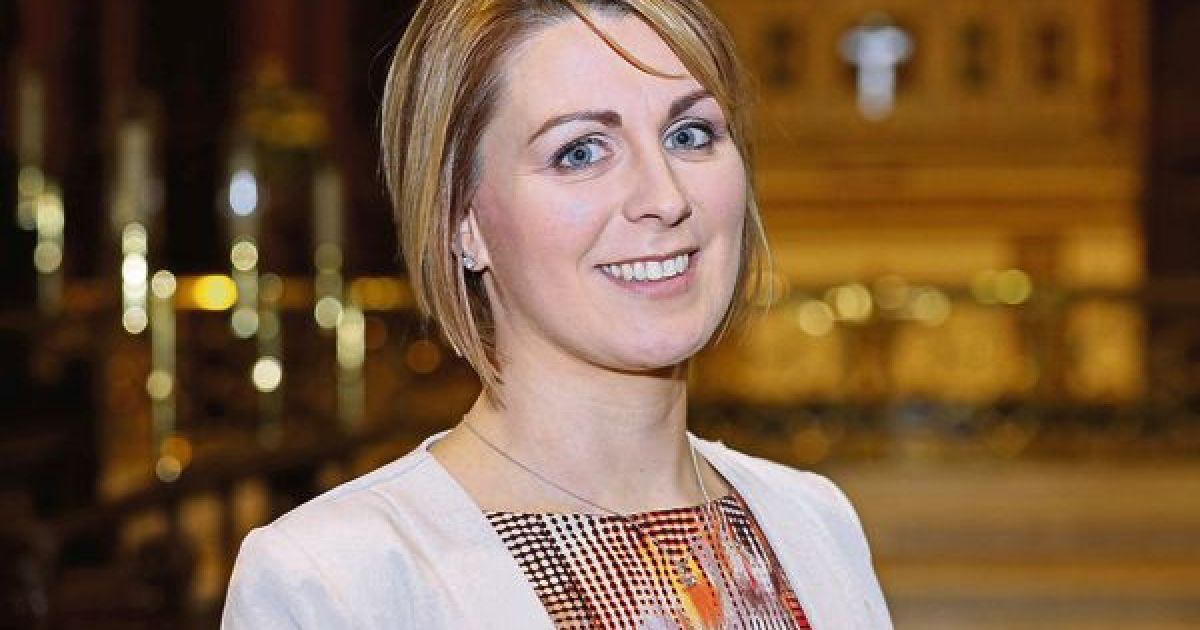 The Cork, Cloyne and Ross Diocesan Friday, 27th March 2020 Cork Diocesan Youth Council are bringing their usual annual Table Quiz to you on-line this year! This will be a private event…everyone "attending" will be approved by Diocesan Youth Officer Hilda Connolly (Photo above)before being admitted. The Quiz will take place using the ZOOM app. Participants will need to download the ZOOM app prior to the event. A laptop or tablet would be best but a phone can be used too.
God in creation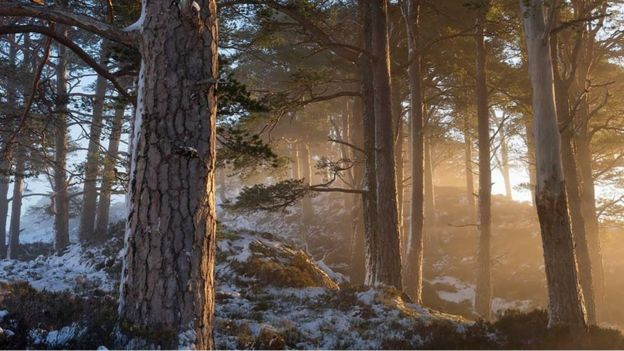 A doctor has won the overall prize in the latest Scottish Landscape Photographer of the Year competition. Dr Kenny Muir took the top prize with a portfolio of images taken in Glen Affric in the Highlands and on the Isle of Harris
DraggedImage.29bf486c0e0d4ea9a548b76e900d2a10.png
Image-1.7d670dbfa86243428df488336863bb3f.png
DraggedImage.245fd93eefaf4b85ba15cd44d2d929a9.png
IMG_3524.jpg