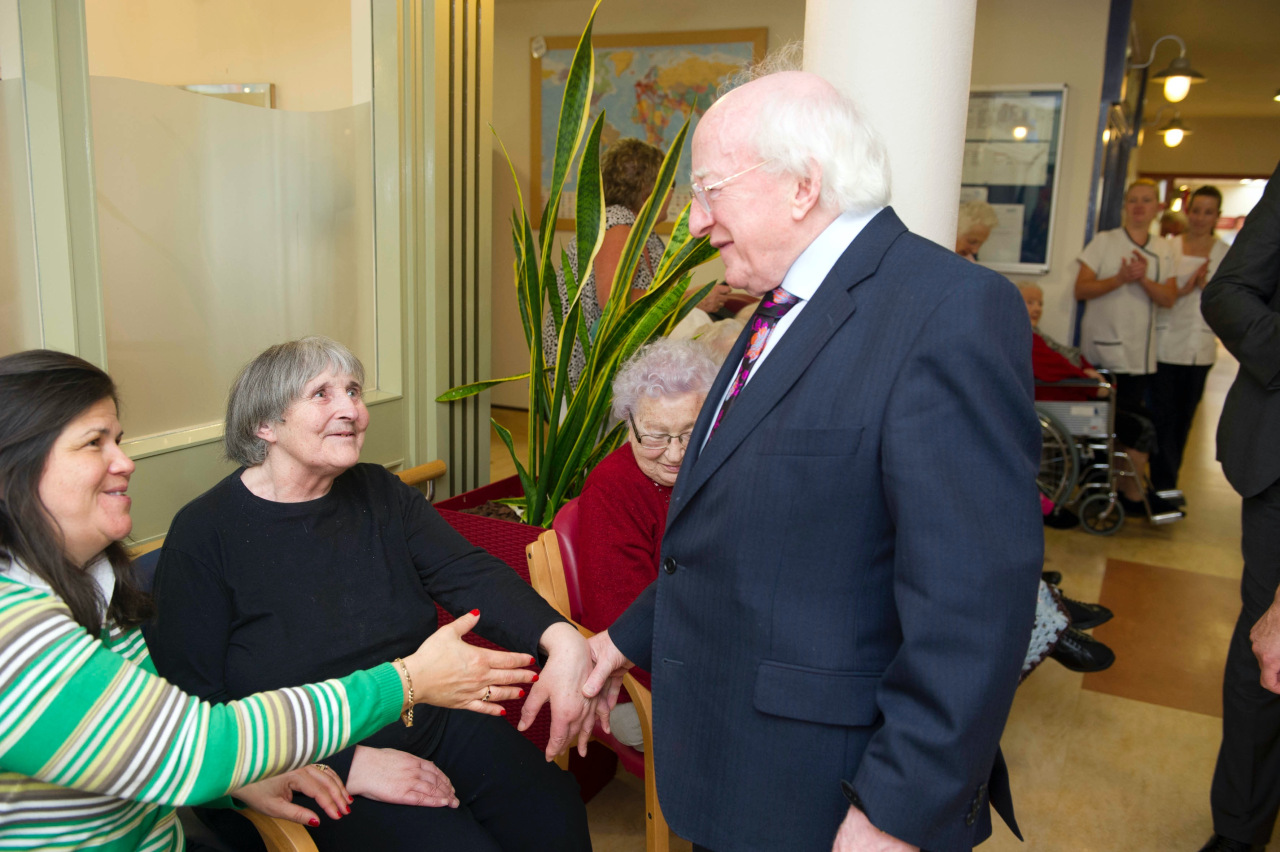 Cork Volunteer Week 2020
Cork Volunteer Week 2020 organised by the Cork Volunteer Centre runs from 18th May to 24th May 2020. The Diocese of Cork, Cloyne and Ross has each day posted a photograph and introduced a volunteer from the diocese on their web site. Elena (left) mobile library volunteer at Saint Luke's Home, Mahon, Cork, meets the President.
Aldersgate Sunday – Church At Home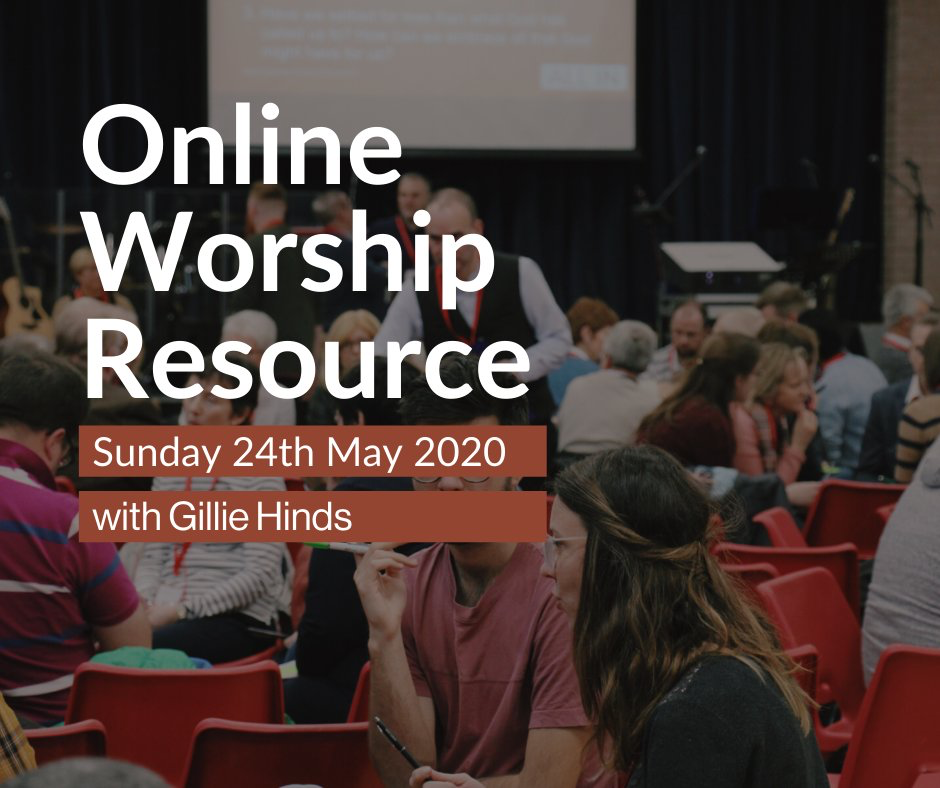 Join a Methodist team for a special service marking a significant moment in Methodist History. We will hear from Gillie Hinds who will bring us a reading and an address, along with President – Rev Sam McGuffin, Lay Leader – Lynda Neilands, Aaron and Amy from the TOM Team and Hannah Alderdice and Elise Turner from The Church of the Resurrection.
Readings: Romans 3:19-26
Download here: [ https://vimeo.com/421081628 ]
The Bearded Priests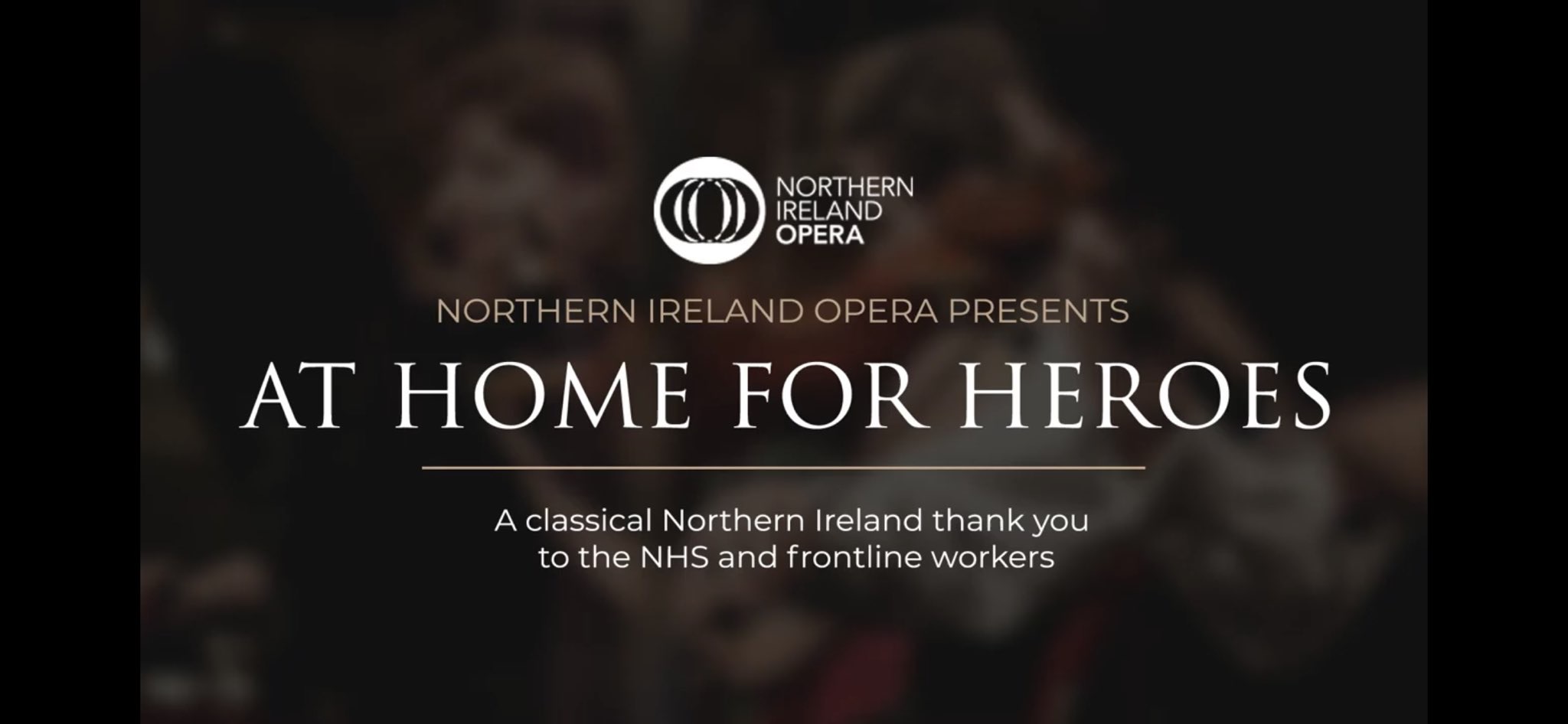 The Priests will be taking part in our tribute concert 'At Home for Heroes: A Classical Thank You to the NHS and Frontline Workers' which will be released on the Northern Ireland Opera YouTube Channel on Monday 25th May at 8 p.m.
[[] https://www.youtube.com/watch?v=dUe2d1ZEKQM&feature=youtu.be ]
Summer edition of SEARCH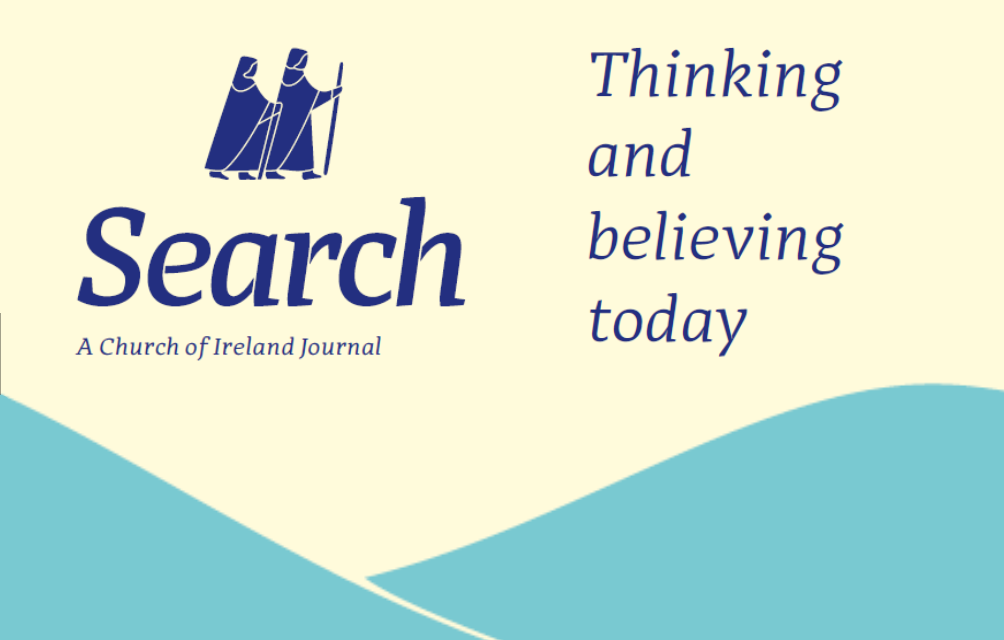 The Summer edition of SEARCH, a Church of Ireland Journal, will soon be available. SEARCH's Editor, Canon Virginia Kennerley, writes:
The COVID 19 emergency has taken over every aspect of our lives since mid–March – personal, commercial, educational and, in the church, spiritual, sacramental and relational. Can live–streamed or recorded worship and pastoral visiting by telephone fill parishioners' needs? While it seems impossible, this is all we have for now. The larger question of how this will affect the church of the future will be considered at a later date. For now, Robin Eames offers his thoughts on the crisis, while Aonghus Mayes and Daniel Nuzum write on how they have been meeting the challenge in parish and hospital chaplaincy respectively.
But there are deeper questions than these. Where is God in all this? How does it relate to the intensifying climate crisis? Will the human race survive? What happens next? Jacob Erickson of TCD is addressing such issues in his research and shares the fruit with us.
From the future to the past: the development of ordination and ministry training in the C of I since the 1960s has been remarkable, every decade bringing new initiatives. Only a small part of the story was told in last year's Irish Anglicanism 1969–2019; in this issue Áine Hyland gives a fuller picture of its evolution and its leadership.
Not only training, but the nature and conditions of ministry in the Church themselves continue to require constant attention and improvement. If the Gospel is to be communicated and lived out in an inspiring manner, each decade will bring new challenges or intensify old ones. One such challenge in recent years has been the amount of clergy breakdown in the face of increasing secularisation and administrative overload. Psychotherapist Sue Phillips offers some helpful thoughts in this connection, noting the lack of effective counseling structures to help maintain clergy wellbeing.
Another challenge, an overdue one made more urgent in the face of declining numbers of clergy, is that of encouraging and enabling 'every member ministry' in the churches. In this, the Church of Ireland and the Roman Catholic Church have been moving forward on slightly different paths, which hopefully can enrich one another. David Godfrey and Maria Murphy, from overlapping church communities in West Dublin, share their experience and hopes for an increasingly lively 'ministry of all believers'.
And the Brexit challenges remain ever present. In this issue Kenneth Milne outlines what they mean for the Church of Ireland and urges us to keep ourselves informed and active in this area.
Applications for single copies and subscriptions can be made to SEARCH's subscriptions manager, Michael Denton, at [ subscriptions@searchjournal.ireland.anglican.org ] or 10 Dun Emer Drive, Dublin D16 F788. Prices are €7.00 or £6.33 per copy plus €2.50 postage. An annual subscription for three copies, posted to the subscriber's address, is €22.00 or £19.00.
Food for thought
When faith is replaced by creed, worship by discipline, love by habit; when the crisis of today is ignored because of the splendour of the past…when religion speaks in the name of authority rather than with the voice of compassion-its message becomes meaningless. -Abraham Heschel
Points for Prayer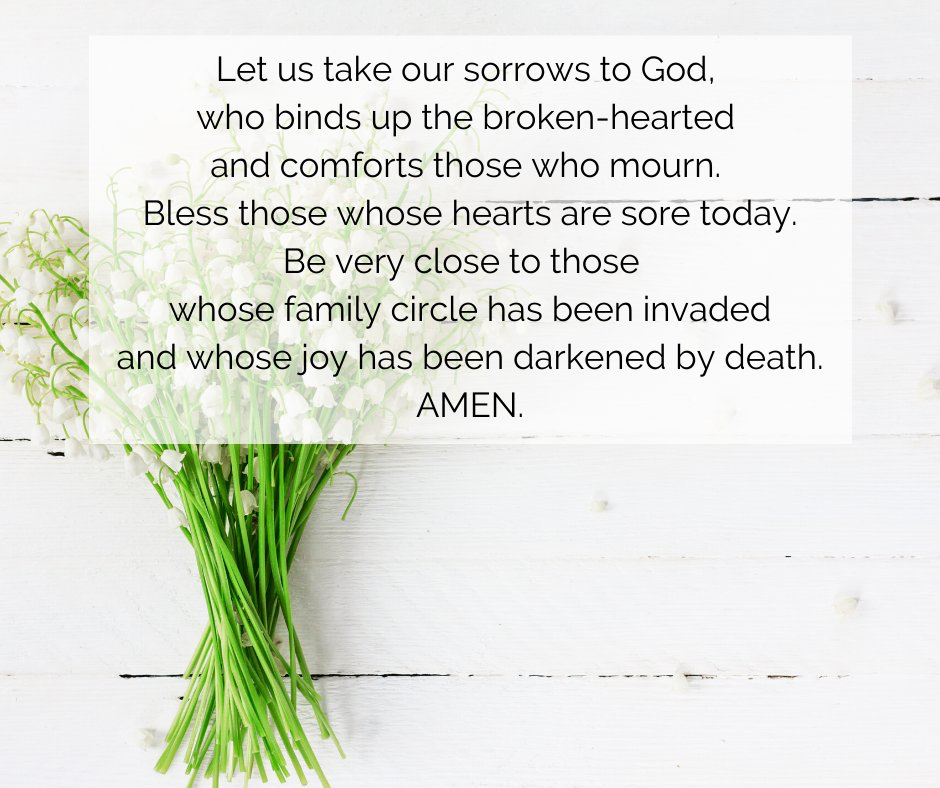 As life stretches ahead of us with few signs that "normality" will return any time soon, we pray for patience for ourselves and others, to let events take their course without us feeling overly frustrated.
Pray for leaders in government charged with taking massive decisions while facing many unknowns, asking that God would lead, guide, reassure, rule and overrule for the good of those under their care
Pray for retailers who provide us with essential items for everyday living, asking that God would help them overcome financial and staffing challenges caused by the pandemic's interruption of the service they provide and begin to resume trading when the time is right.
Pray for continued progress in expanding processes of testing, tracking and tracing the spread of coronavirus, asking that God would enable the development of systems that help combat pandemic and permit greater relaxation of lockdown restrictions.
God in Creation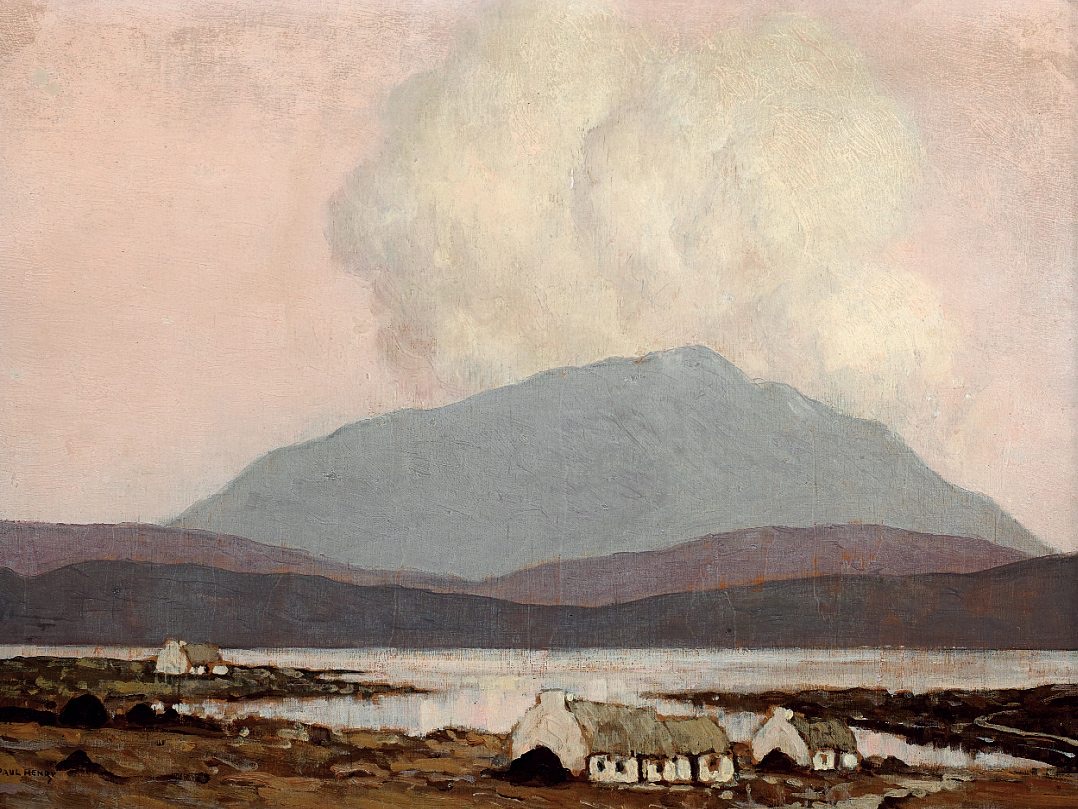 Paul Henry (1876-1958) Cabins by a Lough (c.1935). Henry began his career as a textile designer and found his artistic form in Paris under the tutelage of Jean-Paul Laurens and Alphonse Mucha. He founded the Society of Dublin Painters with Jack B. Yeats and Mary Swanzy in the 1920s
Image-1.37038e256d144a558f9f0f2073e3e5cd.png
Image-1.5eb663327f2b4cc98f4b2360f4a2cc2f.jpg
DraggedImage.857f45efcde847008cbb02eb86734b66.png
Image-1.b79a5a5b4ee6433192b3ca86541946f9.jpg
Image-1.af3c0dae83f5437bbf7151af352edcdd.png
DraggedImage.a87d8942678f42b0bfb29b22df4ce3da.png