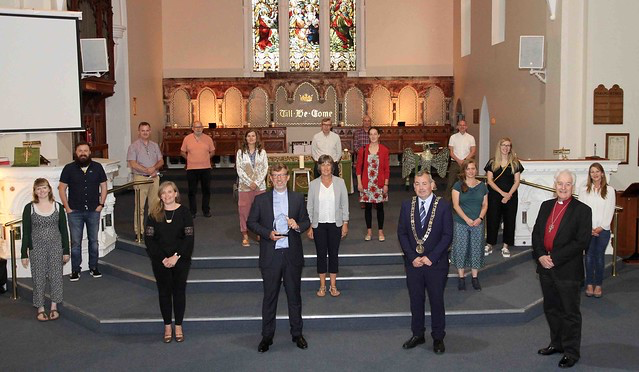 The work of Holy Trinity Rathmines in supporting vulnerable people in their community during lockdown has been recognised by the Lord Mayor of Dublin.
Photo above – The Revd Rob Jones, Lord Mayor Tom Brabazon and Archbishop Michael Jackson with the team from Holy Trinity Rathmines.
The work of Holy Trinity Rathmines in supporting vulnerable people in their community during lockdown has been recognised by the Lord Mayor of Dublin. On Saturday afternoon (June 27) the Revd Rob Jones accepted a Covid Heroes award on behalf of his parish team. The award was presented by the Lord Mayor Tom Brabazon.
Earlier this month the Lord Mayor sought nominations for Covid Heroes and 1,210 people responded nominating 215 individuals and groups. He read each nomination and chose five people to receive the Dublin Crystal plaques.
Rob and his Holy Trinity team were nominated by a member of the local Garda station for helping vulnerable citizens in Rathmines with food and medicine drops while Rob also spent time with people in Harold's Cross Hospice whose families couldn't visit them because of the pandemic. Holy Trinity also worked to raise the spirits of people in the area and is currently hosting a community art exhibition on the church railings in conjunction with Kildare Place School.
Other Covid Heroes were Michael Larkin who became famous around the world for his balcony bingo in Canon Mooney Gardens in Ringsend, Glenda Harrington who continued helping homeless people during the pandemic, Moira Kennedy and her friends who raised funds for the Ranelagh Covid Response Team and Theresa Kelly who organised food deliveries for vulnerable people in Raheny.
The Lord Mayor visited all five Covid Heroes yesterday and in Holy Trinity Rathmines he said he had been drawn to the work the parish had done. "Rob's work was drawn to my attention by a member of the local Garda station who highlighted the link that Rob provided between people who were passing away in the local hospice and their families who could not see them. But this only scratches the surface because I've come here and I see the connection with children, volunteers and the wider community. Everyone played their part," he said.
He added: "Throughout the Covid period the city has drawn together in an amazing way. The work has been wonderful to see – the altruism that has come to the fore and the sense of community that has been discovered. I hope it is not lost. It has been the silver lining during this period. I thank each and every one of you for your leadership and community spirit".
Archbishop Michael Jackson noted that Rob was keen to point out that the work had been carried out by the whole parish team. However, he said that all teams needed leaders. "Rob never puts himself above others but he is a very effective leader. During this time we could have locked ourselves down but honour and respect lies in doing something for someone else. When we see the range of people and activities right across the city it is a wonderful endorsement of what people have done in an age that people never thought they would see and never want to see again," he said.
Rob said he was honoured to receive the award. When lockdown began 16 weeks ago he recalled sitting in the church office with the team. "We all felt that we needed to serve the community," he said. "I knew I couldn't do this alone. All of these people stepped up – whether it was food and medicine drops or providing online content to help and encourage people, the railings project, the flowers and the music. It was a privilege to serve together."
Derry and Raphoe re-opening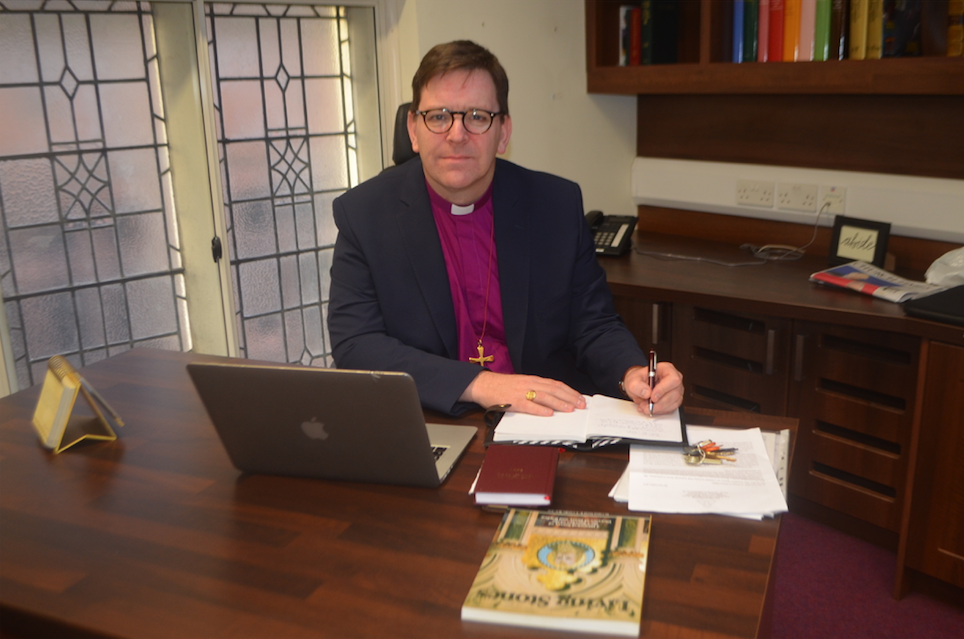 The Bishop of Derry and Raphoe, the Rt Rev Andrew Forster, has appealed to parishioners to be patient and understanding as their churches get ready for the resumption of public worship.
There was no set date for the resumption of services, Bishop Andrew said during his weekly reflection on Facebook Live, and when they did return, they would look very different to services before the lockdown. "I would appeal to you to be patient, to be understanding, to be cooperative with all the systems that are put in place, and to be safe in how we go back to church."
From Monday over three months after the coronavirus shutdown, places of worship north and south are permitted to reopen for services. Bishop Andrew welcomed this step towards "a new normal", but said with freedom came responsibility and a need to do things "the right way".
"Although in Ireland, at the moment, the virus seems very much under control – which we're so thankful for – we know the virus is still there," Bishop Andrew said.
"We've been given the freedom to meet again, but we know that with freedom comes responsibility. At the moment, going back to church places a lot of responsibility on you and on me, on select vestries and on clergy, and on all those who will attend churches because we've got to follow all the public health guidelines and we've got to follow the guidelines that the Church of Ireland has put together for that.
"I really welcome the opportunity to be back at church but I want you to know that there's no set date by which this may happen, because select vestries – and clergy in particular – have to make sure that in their parishes it's right and it's appropriate and it's safe to open, and that'll take time."
Click the link below for a fuller report.
[ https://www.derryandraphoe.org/?p=3902 ]
Fund raising iPrayer Walk
The parishioners of Errigal and Desertoghill sacrificed their day of rest to join their rector ton Sunday last in a fundraising Prayer Walk as part of celebrations marking the 350th year of 'Worship and Witness' in St Paul's Parish Church in Garvagh.
From 10am onwards, the church families of St Paul's and Moyletra were 'on the move' – literally – as between them they completed a combined total of 350 kilometres to symbolise the church's the 350th anniversary.
The total distance was achieved through a variety of relays, with the Rector, Rev Carmen Hayes, leading the way by completing ten 3.5km circuits herself – the equivalent of almost 22 miles. Monies raised by the walk will be used to improve the church hall.
Family groups and individuals signed up for allocated time slots so that social distancing could be observed throughout, and some even did their stints earlier in the week.
There was a wide age range among the participants, who included children, parents and grandparents. The walkers set off from the church car park to a point beyond the town's limits and back again, to complete a circuit of three and a half kilometres.
It was wet and drizzly for most of the day but that did not dampen the spirits of the worshippers, nor of their intrepid Rector. Signs posted along the route encouraged the walkers to think about things within their community – such as local churches, schools and essential workers – and to pray for them.
Thank you Clonard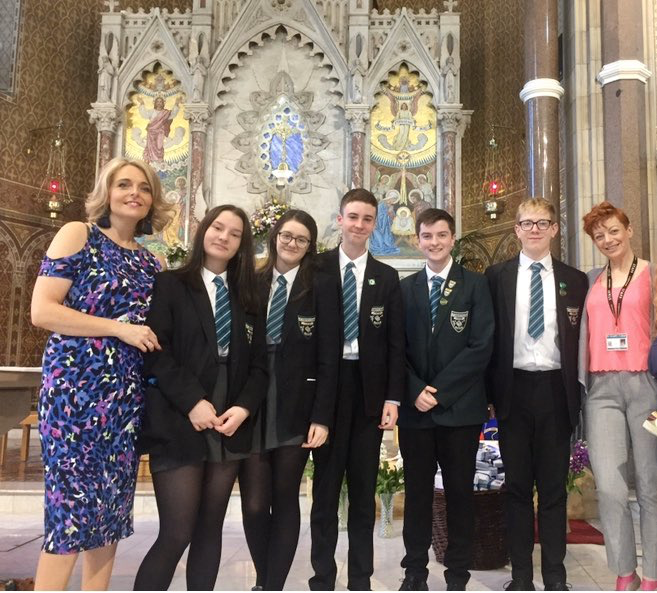 St Joseph's College, Belfast posted – "An enormous thank you from all our staff and pupils to the clergy and laity at Clonard Monastery Belfast. A wonderful sing song ended this year's novena beautifully. Our hope has certainly been deepened and strengthened over the past nine days".
Clogher appointment
New rector appointed to Galloon Group of Parishes – The Revd Lorraine Capper, currently incumbent of Donagh (Glaslough), Tyholland and Errigle Truagh, Clogher Diocese, has been appointed incumbent of Galloon (Newtownbutler), Drummully and Sallaghy, also Clogher Diocese. The institution will take place online on Thursday, July 9th at 8pm.
A new Camino-style pilgrim walk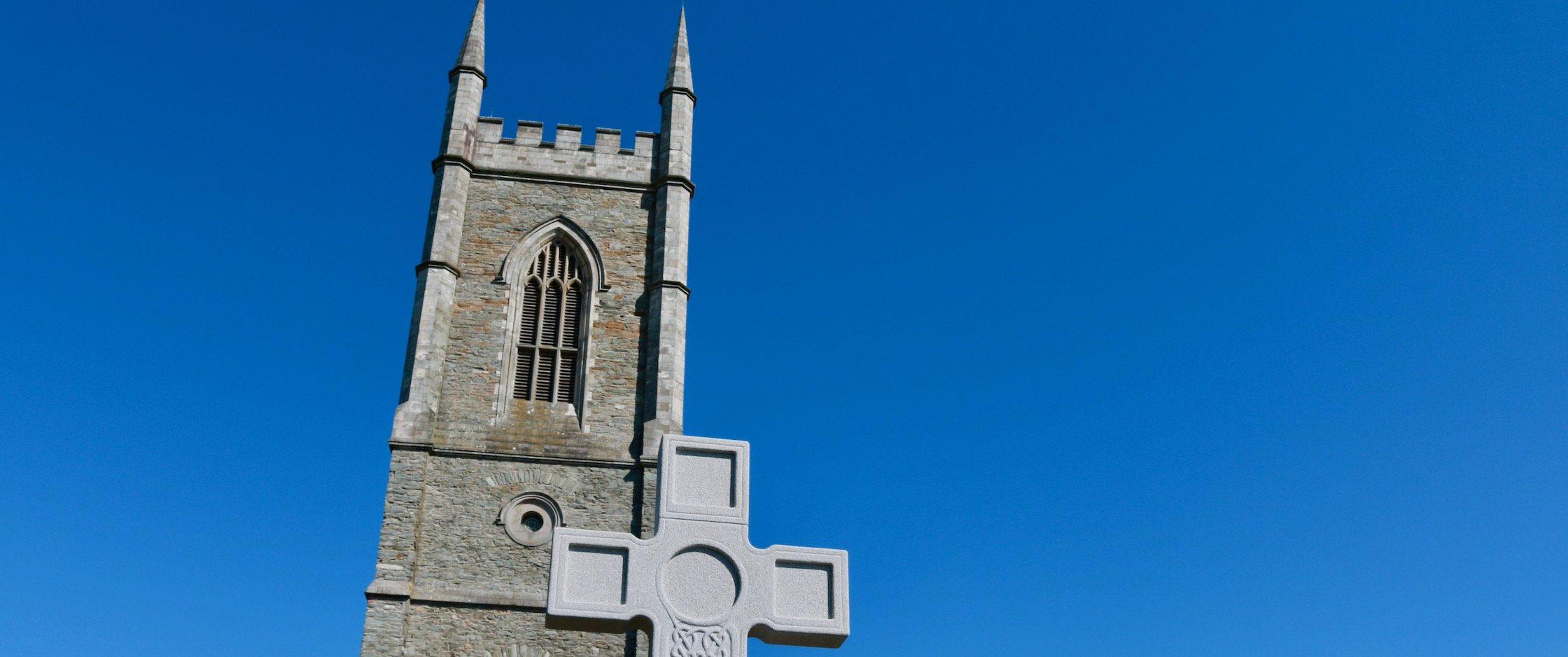 A new Camino-style pilgrim walk, St Patrick's Way, is being launched in Downpatrick from July 1st.
New pilgrim guides, Martina Purdy and Elaine Kelly, will in turn lead pilgrims on the journey which includes Inch Abbey, Saul Church, the site of St Patrick's first church in Ireland, Slieve Patrick and the national monument, Struell Wells, and St Patrick's Grave.
The BBC's Donna Traynor will walk a second 8 mile route with guides and pilgrims in Newcastle on July 4. Bookings for all or part of the walk, and details available at St Patrick Centre, Downpatrick on 028 44 619 000.
Points for prayer
Today we pray for the Democratic Republic of Congo. Thousands have been displaced due to deadly ethnic clashes, yet border closures due to the pandemic have made it harder for them to flee. We pray they are able to find refuge and for an end to the violence.
God in Creation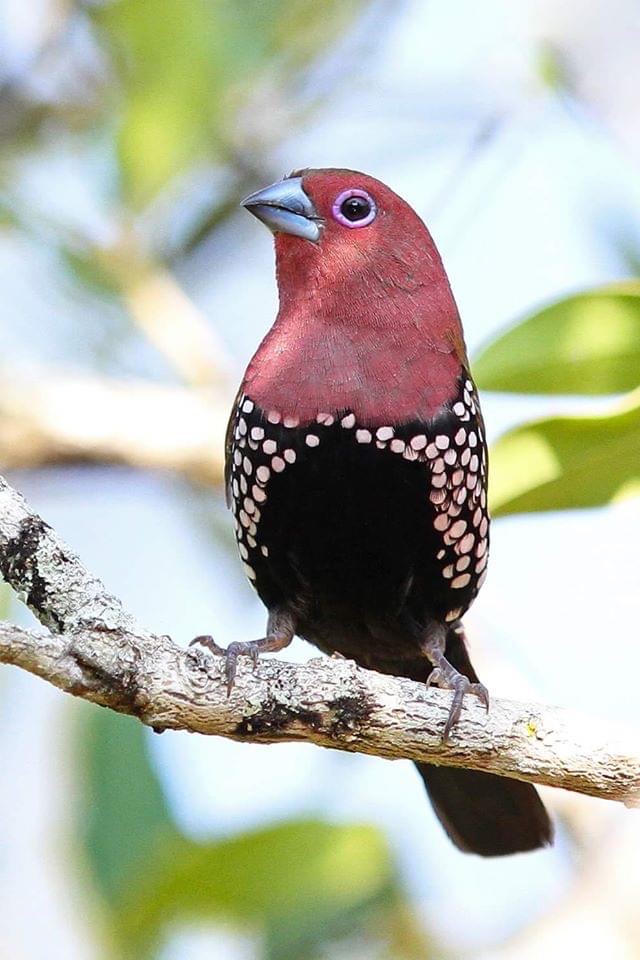 IMG_3907.jpg
DraggedImage.733e52dea9764c268f6bbb5e23786fa2.png
Image-1.03594e8afb3b43f4b8fa39ce959fa9e6.png
DraggedImage.eab09a370287495c8a9d7fec25e53bc2-1.png
DraggedImage.abca76cfa3a04b3582d6e7882e367aa5.png