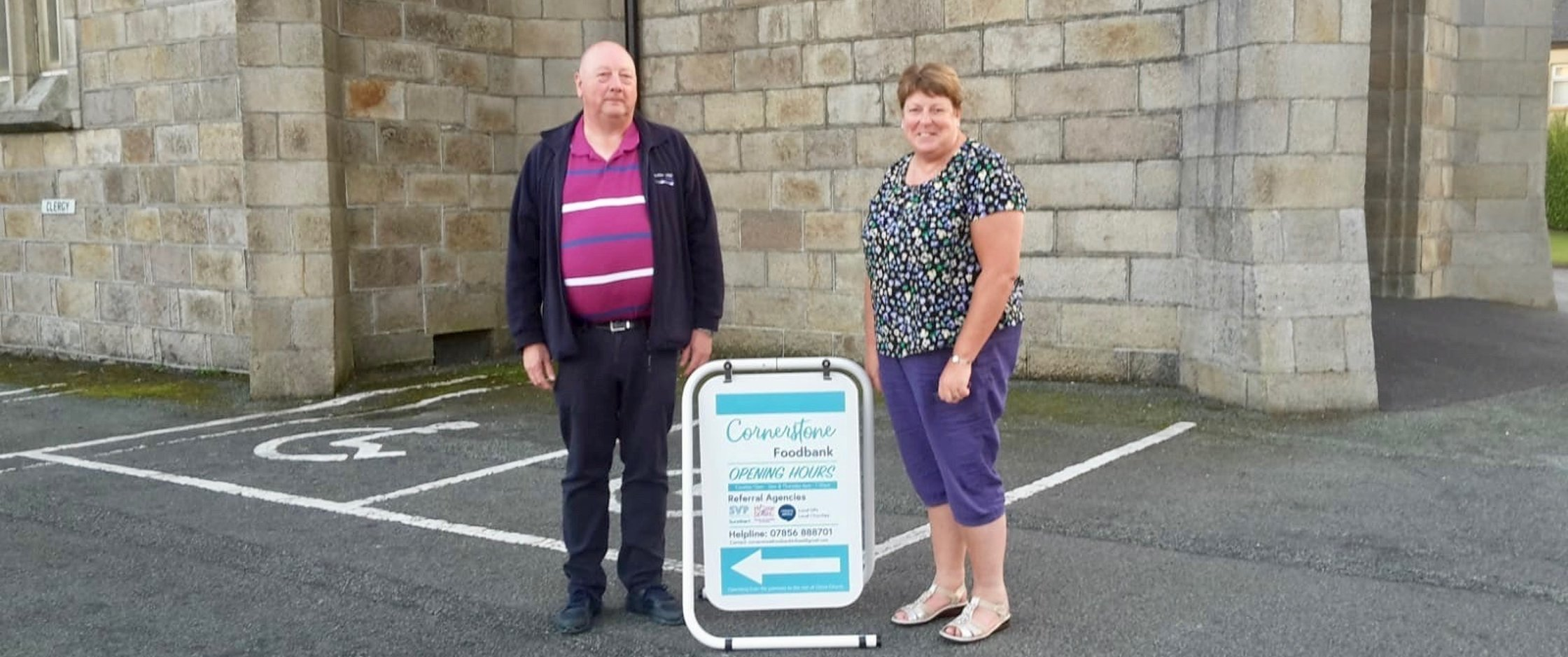 Kilkeel parishioner John Quinn is giving back to the community which supported him through serious illness in 2016.
It was touch and go for John, but he survived to officially launch a cross community foodbank three years ago to the day when he could have died in hospital.
In the interim, John had wondered what plan God had for him and it was during prayer ministry at New Wine Sligo 2018 that he received a call to step out in faith.
John was a regular volunteer at the annual Christ Church Kilkeel Holiday Bible Club and that summer something of God's vision began to stir in his heart and mind.
"I noticed that many of the children were putting biscuits in their pockets to take home – that picture stayed in my head," he said. "I remembered the homes who received food hampers at Christmas and Easter within our church family and community and the difference it made. God began to reveal his plan and sitting in the traffic one evening on Newry Street I saw the Cornerstone building sitting empty and realised a foodbank could be established and so began the process to get us to where we are today."
Planning issues meant that the foodstore and meet and greet area had to be relocated to another part of the church premises, but the project is now up and running and has already benefitted families in the area. It is overseen by Kilkeel Parish Select Vestry.
John explains how it works:
"The Cornerstone Foodbank uses a voucher system and referrals come from Homestart, Surestart, CAB, schools and health professionals and other agencies on the front line more aware of the needs in our community. These vouchers can then be exchanged for food parcels along with a listening ear, cup of tea and prayer if appropriate.
"We are just following the Words of Jesus in Matthew 25: For I was hungry and you gave me something to eat, I was thirsty and you gave me something to drink, I was a stranger and you welcomed me in.
"I know that God has put this plan together and has chosen a wonderful team who work alongside me to fulfil his call as we seek to show Jesus in this community through the Cornerstone Foodbank."
John is pictured above with his wife Lynda who is the parish Family Worker.
DraggedImage.bdc29cceb410488587859ec3737aa5ac.png