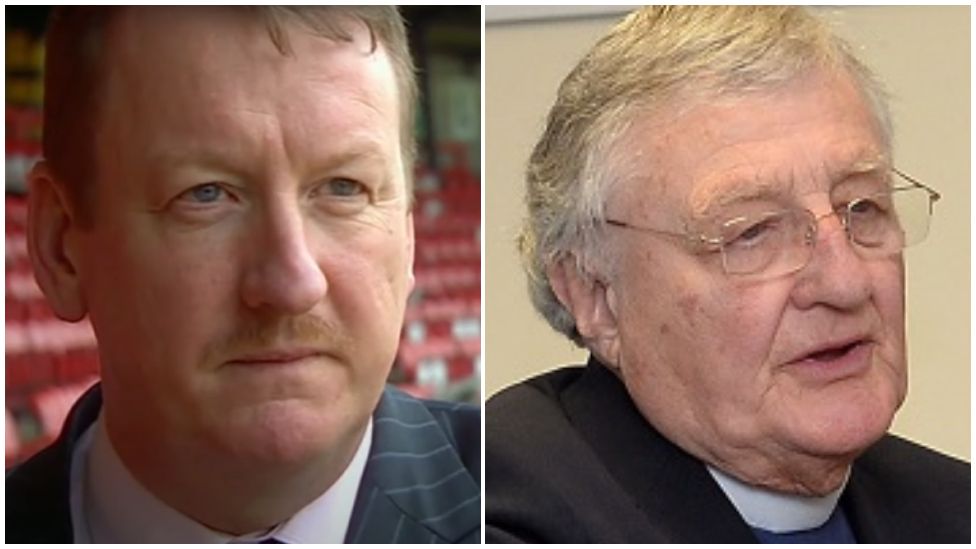 Move "in recognition of criticism" received
The BBC has reported that a second planned meeting on Troubles legacy issues hosted by the Archbishop of Canterbury's office has been rescheduled, after the talks were criticised by a victims' group.
Involving British and Irish government officials and others, it was due to have been held in London on Thursday.
Organisers said the move was "in recognition of criticism" they had received.
However, they said they were "committed" to continuing the dialogue.
The two men behind the talks are Londonderry city centre manager Jim Roddy and a former president of Ireland's Methodist Church, the Rev Harold Good.
The first meeting took place at Lambeth Palace on 2 November.
Described by the organisers as "a seminar", the guest list included government officials, academics, senior republican Sean Murray and loyalist Winston Irvine.
When news of the event emerged, Innocent Victims United branded it "a secret talks process which ignored victims".
'Wider discussions'
In a statement, Mr Roddy and Rev Good said the follow-up meeting was being delayed after consultations with the participants.
"We have heard the criticism that we should have done more to include a broader range of victims' voices in the conversation.
"We have decided to reschedule our follow-up discussions.
"In the time remaining between now and Christmas and immediately after, we and our other stakeholders plan to engage in wider discussions with the victims' sector and others."
The government has faced sharp criticism in recent weeks for not engaging with victims' groups and political parties on a new plan for dealing with the past, which was outlined in March.
The proposal would see the vast majority of Troubles murder cases closed without any re-investigation.