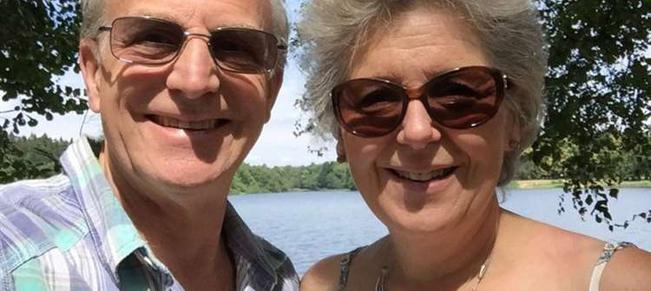 A couple who met when they were toddlers have celebrated their 50 years since their first date by recreating the occassion.
Keith and Christine Rowbottom met at their church crèche, but they found love as teenagers after he asked her to see a Shakespeare play.
Semi-retired Methodist minister Keith wanted to surprise Christine by taking her back to the venue where love blossomed during a production of Hamlet on 22nd November 1969.
Mr Rowbottom, 68, contacted Exeter Northcott Theatre, who had an opening for a special event, and they helped Mr Rowbottom make the anniversary especially memorable.
The theatre discovered the couple married in 1974 on the night Abba won Eurovision so booked Abba tribute band Thank You For The Music for the special date.
Theatre staff provided the couple with dinner, wine and complimentary tickets to the concert; in the same row L they sat in 50 years ago.
Christine, 67, told the Daily Express the whole experience has been "totally overwhelming. I felt like the Queen – the Dancing Queen.
"I was thinking 'this cannot be just for us' because the warmth we felt from the crowd was wonderful and quite moving.
"We are just so very thankful to have had 50 years together. I think I am more in love now than when I first met him."
DraggedImage.751a5a6145a94d31817efe33b164e0fb.png