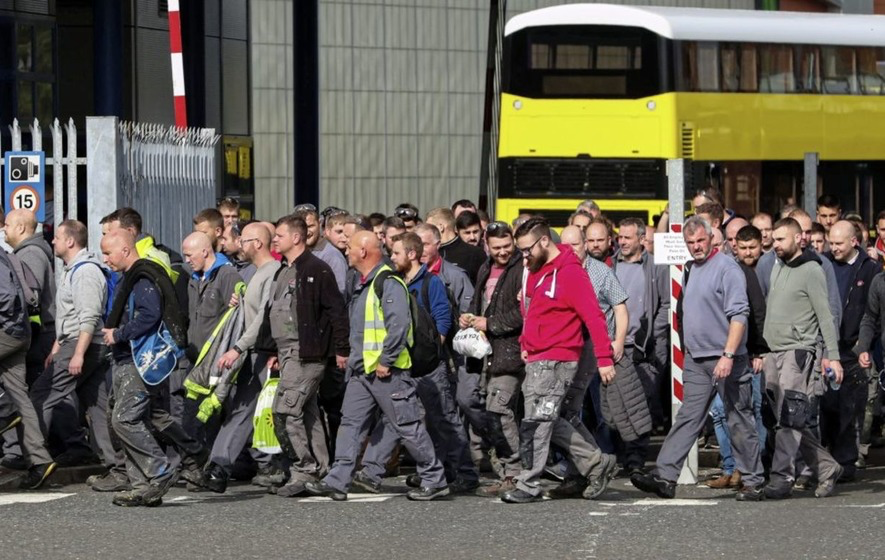 Following a meeting of its General Council, the Presbyterian Church in Ireland expressed its 'grave concern' about the impact of the threat of redundancies and job losses across Northern Ireland.
Speaking on behalf of the General Council yesterday, Presbyterian Moderator, Rt Rev Dr William Henry said: "As a Church we recognise that the present widespread uncertainty that currently exists both politically and economically creates much unease across society. Within our own congregations across Northern Ireland, and the many people associated with them, we are also all too aware of the human cost caused by the threat of job losses and redundancies on local employees, their families and the wider community.
"While we welcome the breakthrough in the sale of Wrightbus in Ballymena and the hope that it brings, alongside recent developments at Harland and Wolff in Belfast, they serve to highlight the urgent necessity of the restoration of devolved government, with locally elected representatives working together for the common good of all and making decisions that matter for local people.
"While of course we would wish that these resources were not necessary, we commend the practical services of organisations like Christians Against Poverty, and those offering assistance through foodbanks, should they ever be needed. We will also continue to offer our prayerful support and pastoral commitment and care to all who are affected by redundancy and job insecurity during these challenging times," Dr Henry said.