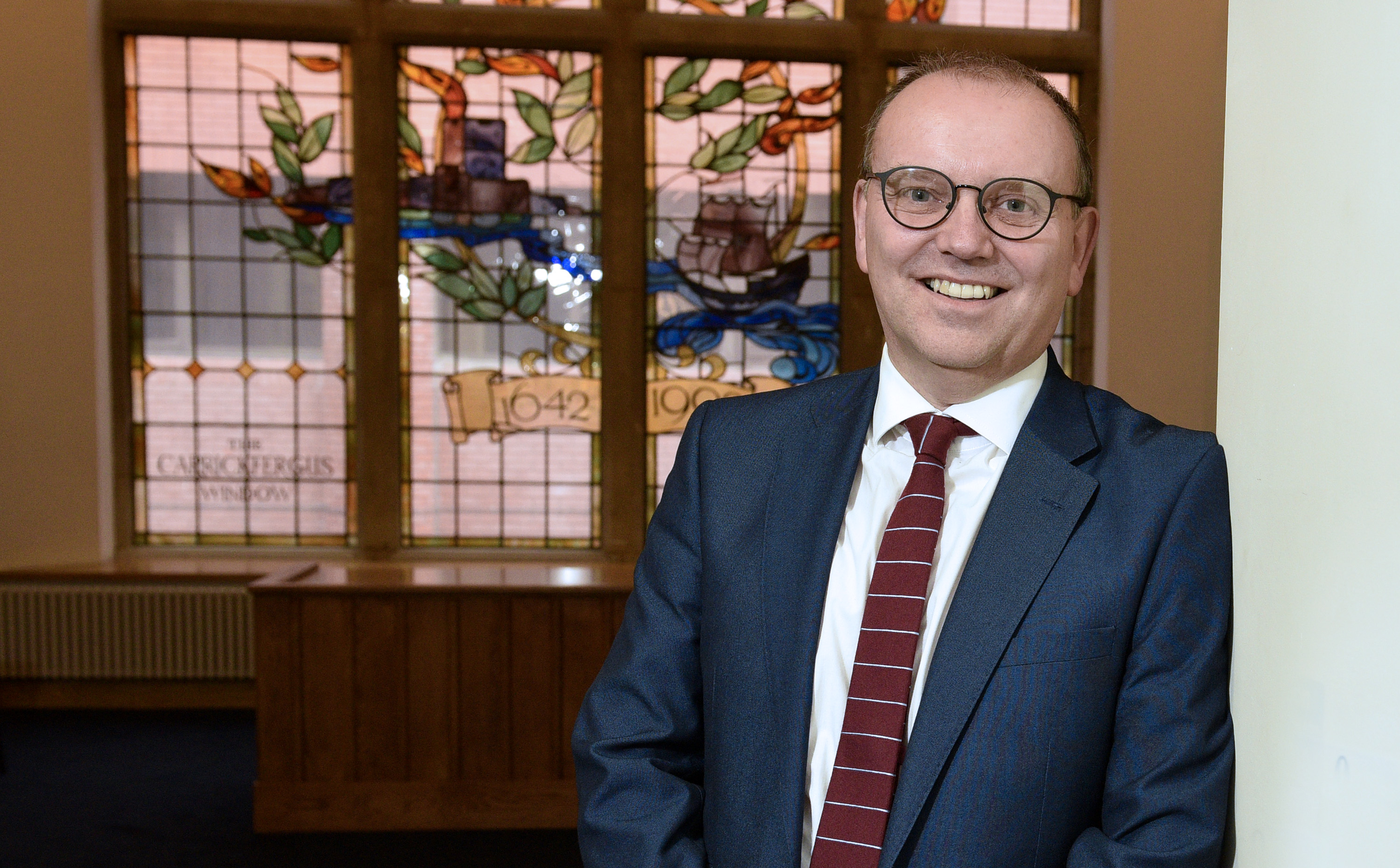 On behalf of the Presbyterian Church in Ireland, the Moderator, Right Reverend Dr William Henry, has offered his congratulations to the Rt Hon Brandon Lewis MP, on his appointment as Secretary of State for Northern Ireland and thanked his predecessor, Rt Julian Smith MP, for his work in the restoration of the devolution.
In his letter to the new Secretary of State, Dr Henry said, "Unlike your two immediate predecessors you take up office when Northern Ireland has a functioning devolved administration. We continue to give thanks for that, and for those who came together to find a balanced accommodation that focused on the common good."
The Moderator also said that he recognised that challenging discussions lay ahead on issues to do with the past and legacy and the challenges that remain around the exit of UK from the European Union that 'are unique to Northern Ireland…'
Dr Henry also spoke of a time of significant policy development, especially in the creation of a legislative framework for abortion in Northern Ireland. The Moderator wrote, "The impact of these changes on our population may not be truly felt for a generation, but have the potential to be profound. No matter how we view abortion, it is my sense that the proposals put forward by the NIO last year go much further than the majority of people here would find acceptable."
He went on to encourage the Secretary of State to "seriously consider all the submissions to the public consultation" and urged him to "work towards the creation of a society which promotes hope and human flourishing, life and humanity, even in the most difficult of circumstances".
Dr Henry assured Mr Lewis of his prayers and those of many throughout the Presbyterian Church in Ireland and looked forward to meeting him.
In a separate letter to the outgoing Secretary of State, Julian Smith, Dr Henry said, "Your appointment came at a challenging time, one that had seen Northern Ireland without a devolved administration for over two and a half years.
"It also came at a time of growing hopelessness and despair due to the lack of progress on the restoration of an Executive and the continuing impact that this was having on everyday lives. It just goes to show that much can change, and has changed, in only six months.
"As you return to the backbenches, on behalf of the Presbyterian Church in Ireland, I would like to thank you for your belief that a deal was possible and your dogged determination, working with An Tánaiste, in encouraging political leaders to engage and make it happen."