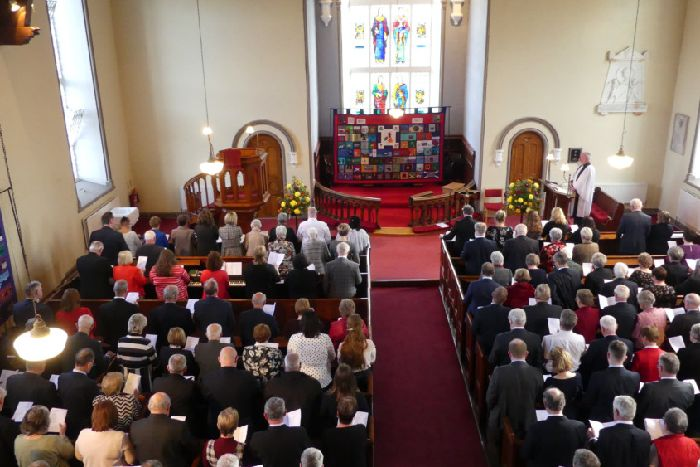 The son of an Irish Defence Forces soldier who was murdered by the IRA has issued a poignant warning to dissident republicans about the "road they're on".
David Kelly, whose father Private Patrick Kelly was shot dead along with 23-year-old trainee Garda Gary Sheehan near the border between Co Leitrim and Co Fermanagh in 1983, was speaking following a remembrance service organised by the victims' group South East Fermanagh Foundation (SEFF).
Mr Kelly said the service, SEFF's seventh annual remembrance event and held this year in Pettigo in Co Donegal on Sunday under the theme 'terrorism knows no borders', was a great comfort.
"The key thing was that no matter where we came from – different countries, and denomination didn't come into at all because it was irrelevant – if terrorism came to that family's door that is what mattered," he said.
Private Kelly and trainee Garda Sheehan had been searching Derrada Wood looking for Protestant businessman Don Tidey, who was being held hostage in a hideout by members of an IRA unit who'd kidnapped him more than three weeks previously.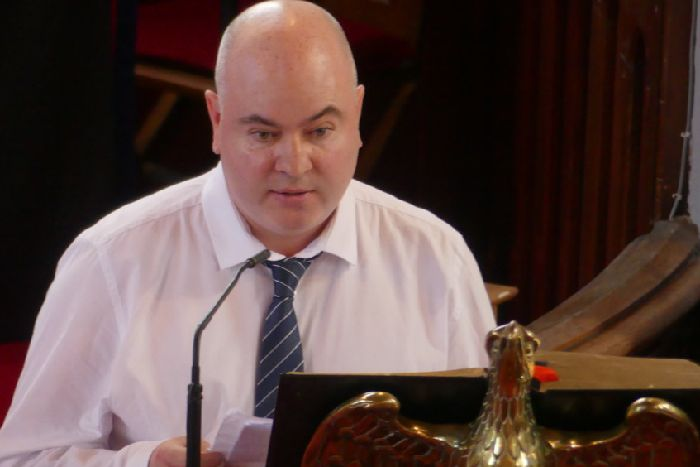 David Kelly (above) was just nine-years-old at the time of his father's murder, and said there was "emptiness" in the family after the killing.
"I have to say there was massive goodwill from people, of course, but the feeling was just one of emptiness."
The event in Co Donegal involved people from outside Northern Ireland, including Mr Kelly, speaking about the impact of terrorism.
Mr Kelly told the News Letter: "For years these people have been suffering in silence and they were given the chance to have their voice heard.
"It was overwhelming for me to get that recognition of my father's service and sacrifice, after all these years of silence."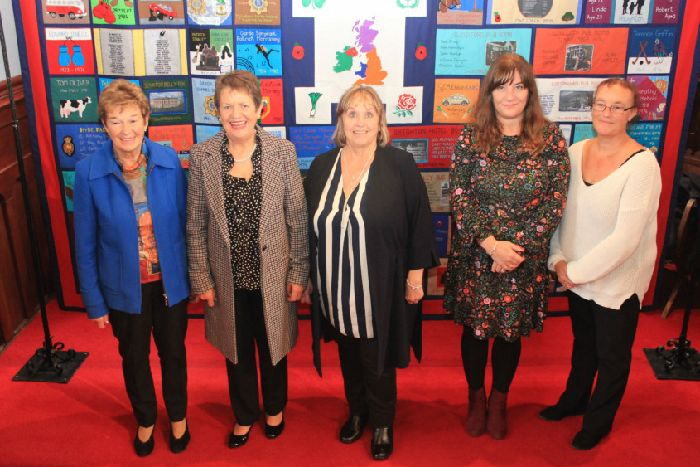 Left to right: Garda John Morley's Widow (Frances Morley); Garda Henry Byrne's Widow (Ann Byrne); Driver Norman McKenzie's sister (Trudy Robinson); Haughton family relative (Elizabeth Poole); Sister of Mark Norsworthy re Ballygawley Bus Bomb

Regarding the people responsible for his father's murder, Mr Kelly said there is a warning for those involved with dissident republican terrorism today.
"They thought their act of violence was to bring down Northern Ireland – look what it all boiled down to," he said.
"One of their members, with an AK47, machine-gunned my father to death and my father was wearing the uniform of the Irish army.
"Actually, there is a message today for these dissident republicans who are encouraging young people to join their cause. That's what it leads to. That's the road you're on."
Organised by the South-East Fermanagh Foundation (SEFF), the event took place in the Templecarn Church of Ireland, Pettigo, yards from the border, and brought together victims' relatives from the UK and the Republic. The service followed the theme 'terrorism knows no borders'.
SEFF director Kenny Donaldson said: "SEFF were privileged to host 20 victims/survivors from Great Britain and the Republic of Ireland this weekend, many of whom had never before visited Northern Ireland. The message was that when innocent victims unify across religious and ethnic divides that there is immense power in their collective voice."
The names of 34 terror victims were read out at the service. Those from the UK were read by Barbara McGinley, sister of John McCabe, who was murdered in 1986 in Maguiresbridge, and those from the Republic by Albert Walsh, brother of Leslie Walsh, who was one of 12 murdered in the M62 coach bombing in 1974.
Among the names was that of Lord Louis Mountbatten, killed by an IRA bomb at Mullaghmore in 1979, as well as members of the RUC and Garda, soldiers of the British and Irish armies, and civilians murdered by terrorists during the Troubles.
Twenty-seven new embroidered patches – representing 34 innocent terror victims – were added to a memorial quilt unveiled at the service.
The patches are embroidered by 12 women associated with SEFF, all of whom themselves were impacted by terrorism.
They liaise with the families of the victims to produce the tapestries, and how they want their loved ones to be represented and remembered.
Speaking after the service, Kenny Donaldson said: "Terrorism knows no borders.
"Today's service brought together victims under the one banner of innocence.
"People here today came from all faith backgrounds and none, people from unionist and national backgrounds, all under one, with the common shared aim of remembering the innocent, and not wanting the history of our Troubles to be rewritten.
"People were determined that they would speak out more in the times ahead."
Among those at the service was Labour MP Kate Hoey, UUP MLA Rosemary Barton, former UUP leader Tom Elliott, and councillors from border counties
But the majority of people in the village church had been directly affected by terrorism.
"They take first place in our thoughts," Mr Donaldson said.
Based on –
Report by Niall Deeney in the News Letter
Report by David Young in the Belfast Telegraph
Photos by Sam Foster
DraggedImage.2b8a27c0ed64490daf4b09c485658b95.png
DraggedImage.2753bb57b0dd4e4c8e667303cb911018.png
DraggedImage.1a26aa8841f54f70afe98afd41807115.png