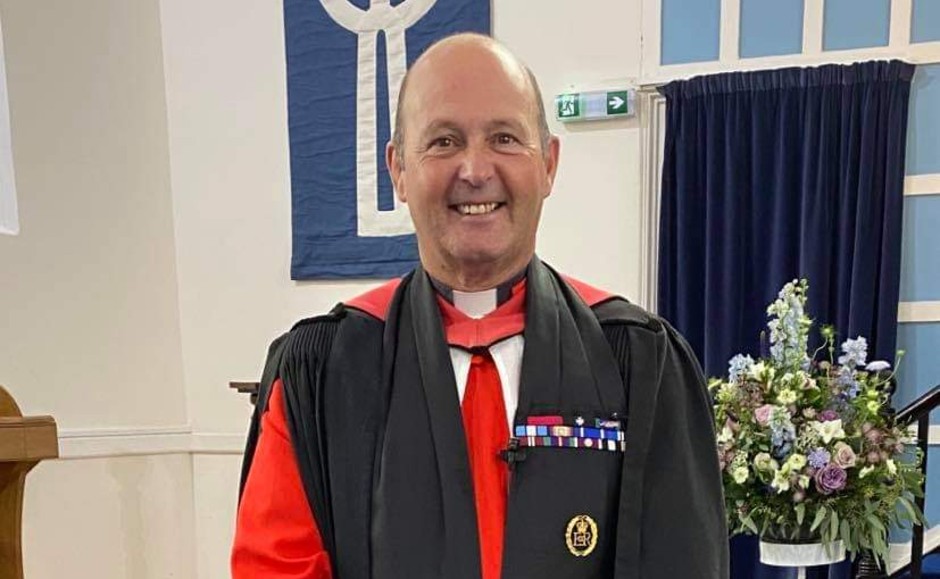 A wide reform effort is underway across the Church of Scotland
A minister who was previously Chaplain General of the Army has been appointed as Clerk to the new Presbytery of Fife, which will be formally created in January.
Rev Dr David Coulter, who is currently serving as the parish minister of St Andrew's in the Grange on the island of Guernsey, will take up the role at Easter of next year.
The new Fife Presbytery will be formed from the Presbyteries of St Andrews, Kirkcaldy and Dunfermline and is part of a wider reform effort underway across the Church of Scotland. The goal is to reduce the number of Scottish presbyteries, from more than 40 to around 12.
Dr Coulter, who is originally from Northern Ireland, said he felt "humbled and delighted to be asked to be the new Clerk to the Presbytery of Fife".
"I was initially attracted to the Clerk's position in that the job description said the main purpose was to 'provide strategic and organisational leadership to the Presbytery'," he explained.
"I felt it sounded very similar to the role I had as Chaplain General to HM Land Forces from 2014- 2018.
"One of my congregation in Guernsey, a retired Minister's wife, said: 'so you are going to be the minister to the ministers.'
"I really like that and hope that I can quickly get to know all the ministers across Fife and do my best to be the 'minister to the ministers'."
He also paid tribute to his parish in Guernsey, who he said he will leave with a "heavy heart", saying that they "could not be a more welcoming and supportive congregation."
"So much so that my wife Grace and I had decided we would never consider another charge as we could not imagine a better congregation", he said.
Dr Coulter holds a PhD from the University of Edinburgh and his thesis looked at the role of Church Of Scotland chaplains in the Second World War.
Rev Jane Barron, an honorary chaplain at St Andrews University, has been nominated as Moderator of the Presbytery of Fife.
Speaking about working with the new Presbytery, the former English teacher and radio journalist said being the Moderator elect was a "privilege".
DavidCoulter-1.jpg