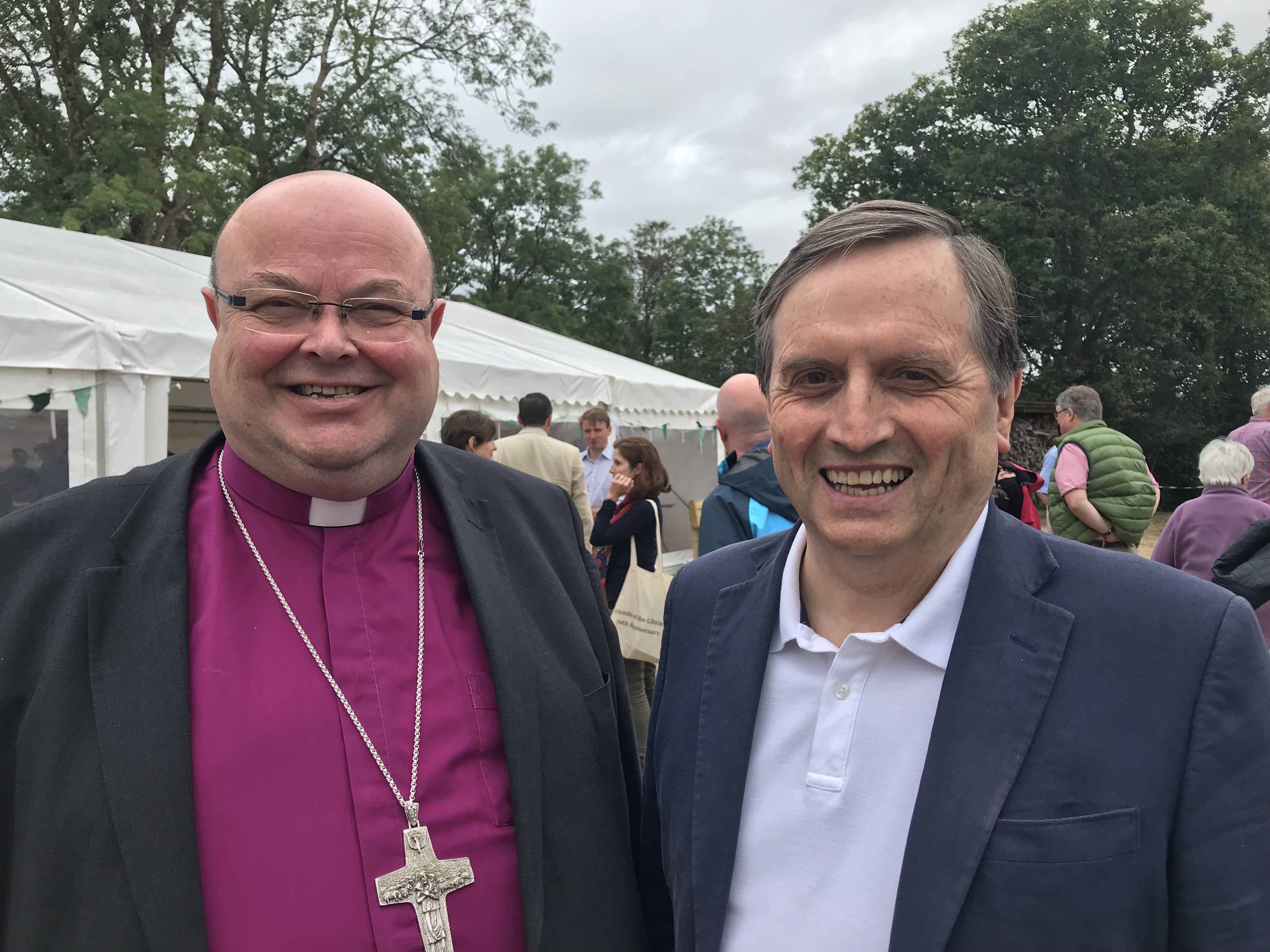 Synod speeches recalled at West Cork History Festival
Using the Synod speeches of some of the bishops of the Church of Ireland from 1919 to 1923, Prof. Brian Walker (QUB) gave voice to what southern Protestants were saying during the War of Independence and in its aftermath.
Northridge House farewell to chaplain
Northridge House said goodbye to its Chaplain, Rev Sarah Marry, as she prepares for her new role as Rector of Edenderry. CEO Tony O' Brien paid a warm tribute to her wonderful commitment to the Home and the presence of family members of former residents was a clear testament to the deep affection she was held in by residents, family and staff . Her contribution to CPE at Northridge House and other educational work will be missed
Rector's 26th annual fete
Congratulations to Canon Paul Willoughby who, in recent days, marked the silver jubilee of his institution as rector of Kilmocomogue Union of Parishes. Days after his arrival as rector 25 years ago was his first Durrus Fête. The Bishop of Cork commented, "I was delighted to drop in on him and his wonderful team at this year's Fête, his 26th!
Rev D G (Tom) Banham
The death has taken place of a former minister of First Church, Rosemary St, Rev D G (Tom) Banham. He died peacefully at home earlier this week. Tom did much for First Church and contributed significantly to the wider NSPCI. He will be deeply missed by all, and especially his family circle and friends.
"His lord said to him, 'Well done, good and faithful servant; you have been faithful over a few things, I will make you ruler over many things. Enter into the joy of your lord'"
(Matthew 25:16-23).
Clerical appointments for the Diocese of Galway, Kilmacduagh and Kilfenora
Bishop Brendan Kelly, Bishop of Galway, Kilmacduagh and Kilfenora, has made the following diocesan appointments which will come into effect at noon on Friday 30 August 2019.
Very Rev Martin Dean Moran, Parish Priest of Killannin and Vicar Forane of Galway Rural Deanery, to retire and to be reappointed as Administrator of Killannin.
Very Rev Michael Canon McLoughlin, Parish Priest of Moycullen, to be Dean of the Diocesan Chapter and Vicar Forane of Galway Rural Deanery.
Very Rev Tadhg Quinn, Parish Priest of Knocknacarra, to be Canon of the Diocesan Chapter.
Rev Vivian Loughery, Administrator of Shrule, to be Parish Priest of Shrule.
Rev Michael Bailey OFM, Curate of Salthill, to retire.
Rev Gerard McCarthy SVD to be Diocesan Pastoral Outreach Coordinator.
Image-1.6ddb2cbf00934a80aff62010a28282c4.jpg