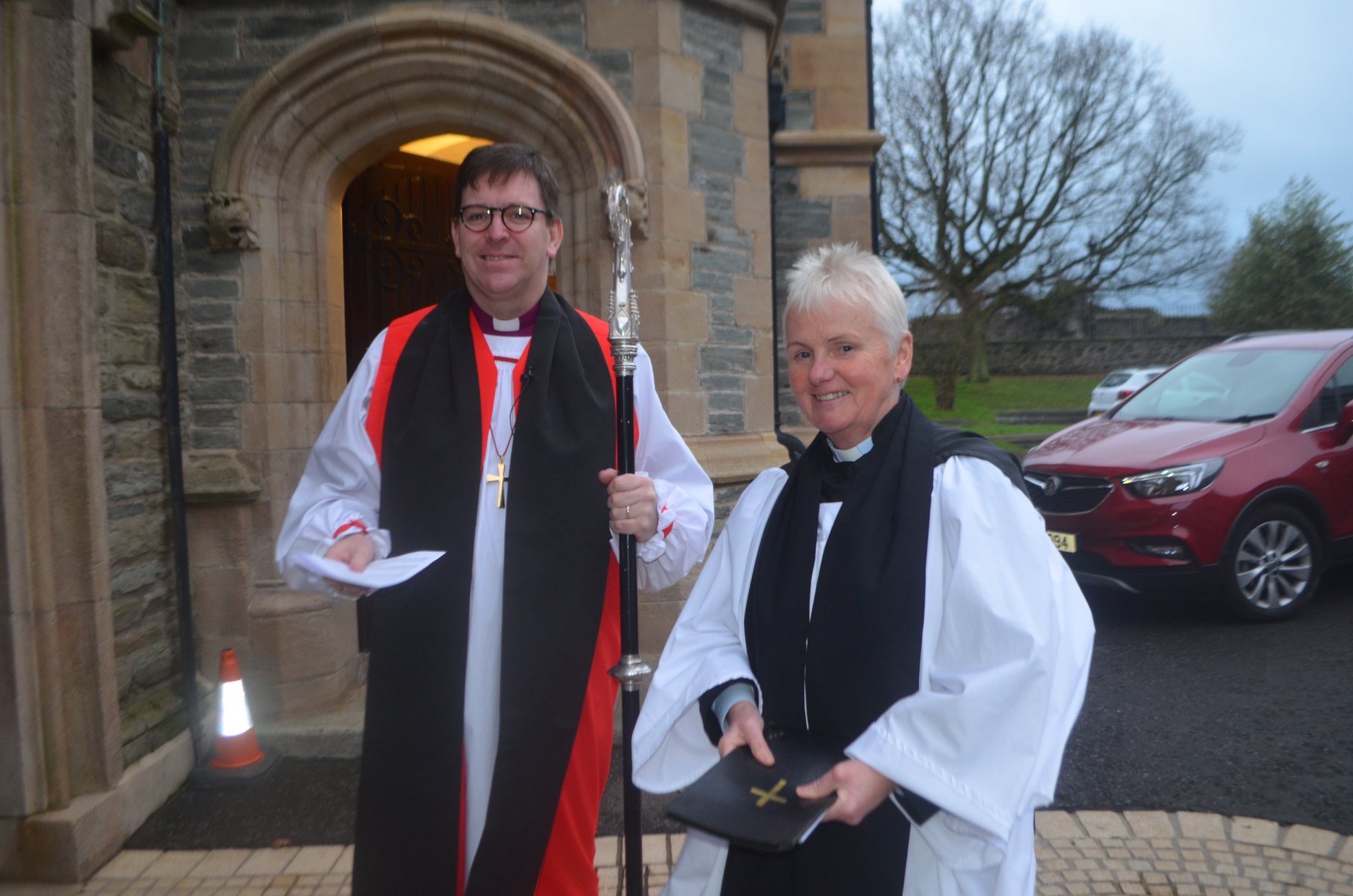 Bishop installed in Derry Cathedral
The Rt Rev Andrew Forster has been installed as Bishop of Derry at a Service in St Columb's Cathedral in Londonderry four weeks to the day after his consecration. Today's Installation, which was led by the Dean of Derry, Very Revd Raymond Stewart, was the first such service in the Diocese in almost 18 years.
Among those who attended were the Lord-Lieutenant for the County Borough of Londonderry, Dr Angela Garvey, the Lord-Lieutenant of County Londonderry, Mrs Alison Millar, and the Deputy Mayor of Derry City and Strabane District, Cllr Cara Hunter.
There was a great deal of symbolism in the Service which began with Bishop Forster knocking three times with his pastoral staff on the Cathedral's west door before he was admitted and welcomed by the Dean and members of the Cathedral Chapter.
During his sermon, the new Bishop appealed to the congregation to pray for him. "I'm excited to be your bishop," he told them. "I'm also daunted to be your bishop. And the one thing that has been so evident for us as a family over these last weeks and months has been the prayers of people like you. I covet your prayers and I need your prayers. And as I pray for you, please continue to pray for me, so that God will lead, God will bless and God will help us to live out our call in His world."
Bishop Forster will be installed as Bishop of Raphoe at a Service in St Eunan's Cathedral in Raphoe next Sunday afternoon at 4pm.
For full coverage of today's Service of Installation, the BIshop's sermon and the subsequent reception in Londonderry Guildhall, hosted by the Deputy Mayor of Derry City and Strabane District, Cllr Cara Hunter, click the link below.
[ https://www.derryandraphoe.org/?p=2391 ]
Best postgraduate essay on religion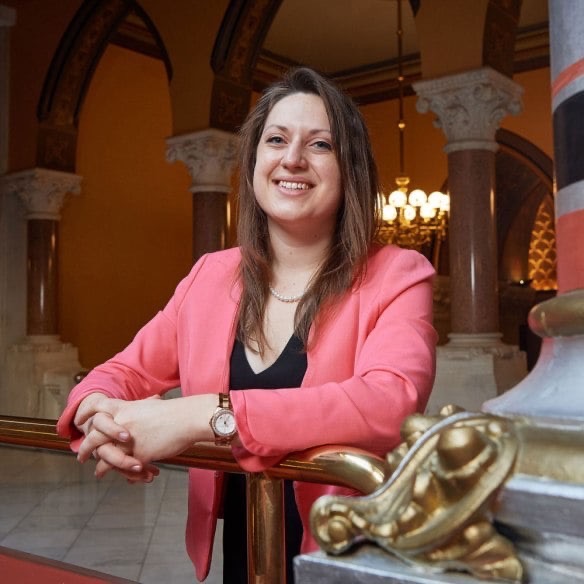 Elizabeth Charash has won the 2019 Sídh Prize (academic year 2018-2019) from the Irish Society for the Academic Study of Religions. The prize is for the best postgraduate essay on religion written in a university on the island of Ireland. Elizabeth's essay for my 'Religion and Peacebuilding' module was titled, 'Silent Sisters: the Absence of Black Women from the Religious Peacebuilding of the Gun Violence Prevention Movement.' It is the second year in a row a student from this module has won the prize, with Alan McKinstry winning in 2018.
[ https://isasr.wordpress.com/essay-competitions-2018/ ]
Impact roadshows begin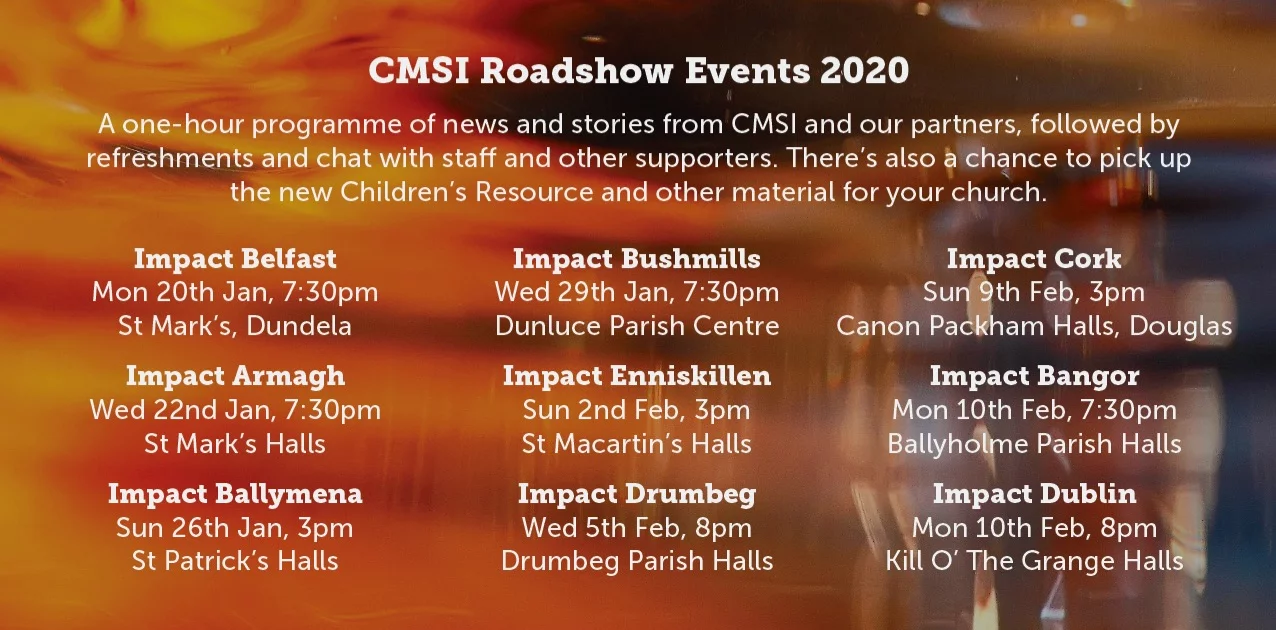 Impact is Church Missionary Society Ireland – CMSI's annual series of roadshow events, which takes place across Ireland every January and February. The gatherings see the CMSI staff team coming to a church near you.
 Shocking statistics from Samaritans
Shocking statistics from Samaritans on suicide rates per 100,000 in the UK and Ireland:
Men:
NI: 28.0
Scotland: 21.9
Wales: 19.1
England: 15.9
RoI: 11.7
Women:
NI: 9.5
Scotland: 7.3
Wales: 6.9
England: 4.9
RoI: 2.9
Source: Samaritans (2019) Suicide Statistics Report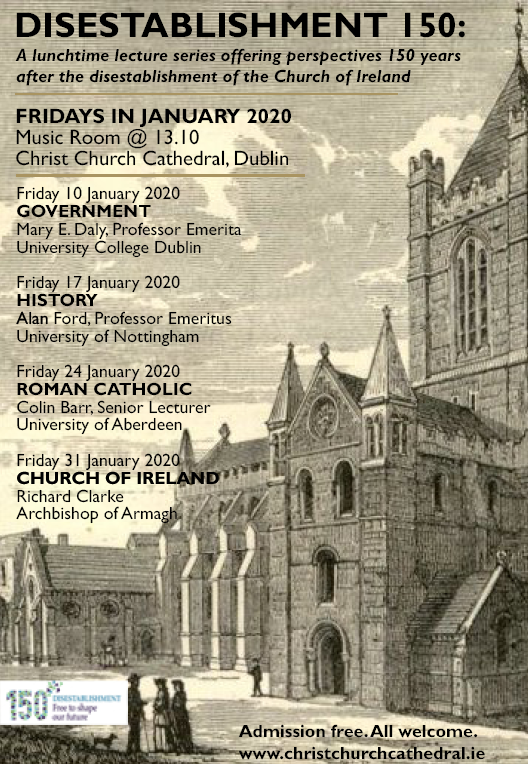 C of E campaign highlights value of faith in workplace
The Church of England is launching a new campaign to help Christians see the difference their faith makes in the workplace.
Everyday Faith is a three-week program starting on January 12 that will provide daily Bible readings, reflections and prayers focusing on how the Christian faith inspires our work.
Christian Today reports, the program also features inspirational stories from a teacher, hairdresser, plumber, nurse, police officers, and a retired couple.
Everyday Faith will use an app, social media, and animations to show how even the smallest aspects of working life matter to God and make a difference to others, whether paid or unpaid.
Churches are being encouraged to get involved by hosting a regular 'This Time Tomorrow' slot during their Sunday services, to give space for congregation members to share what their working day looks like and how their faith makes a difference.
Christian Aid and acid attacks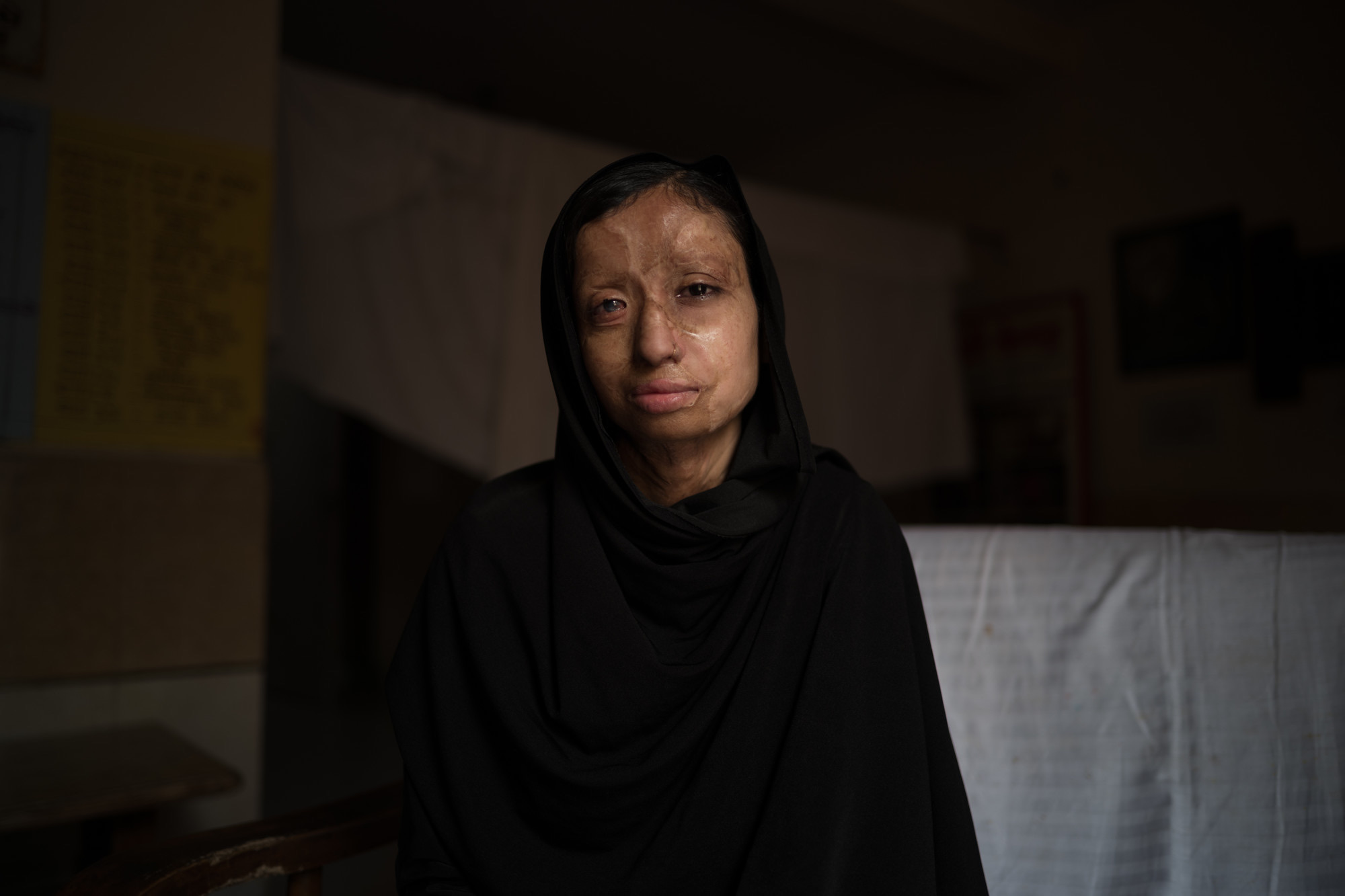 26 yr old Shabeena, a survivor of an acid attack by her fiancé is one of many women and girls who have been supported by Christian Aid Ireland's Indian partner Sakhi Kendra. Sakhi Kendra provided her with counselling, helped her get surgery and helped her with her legal case which saw her fiancé jailed
CAP and the Song of Mary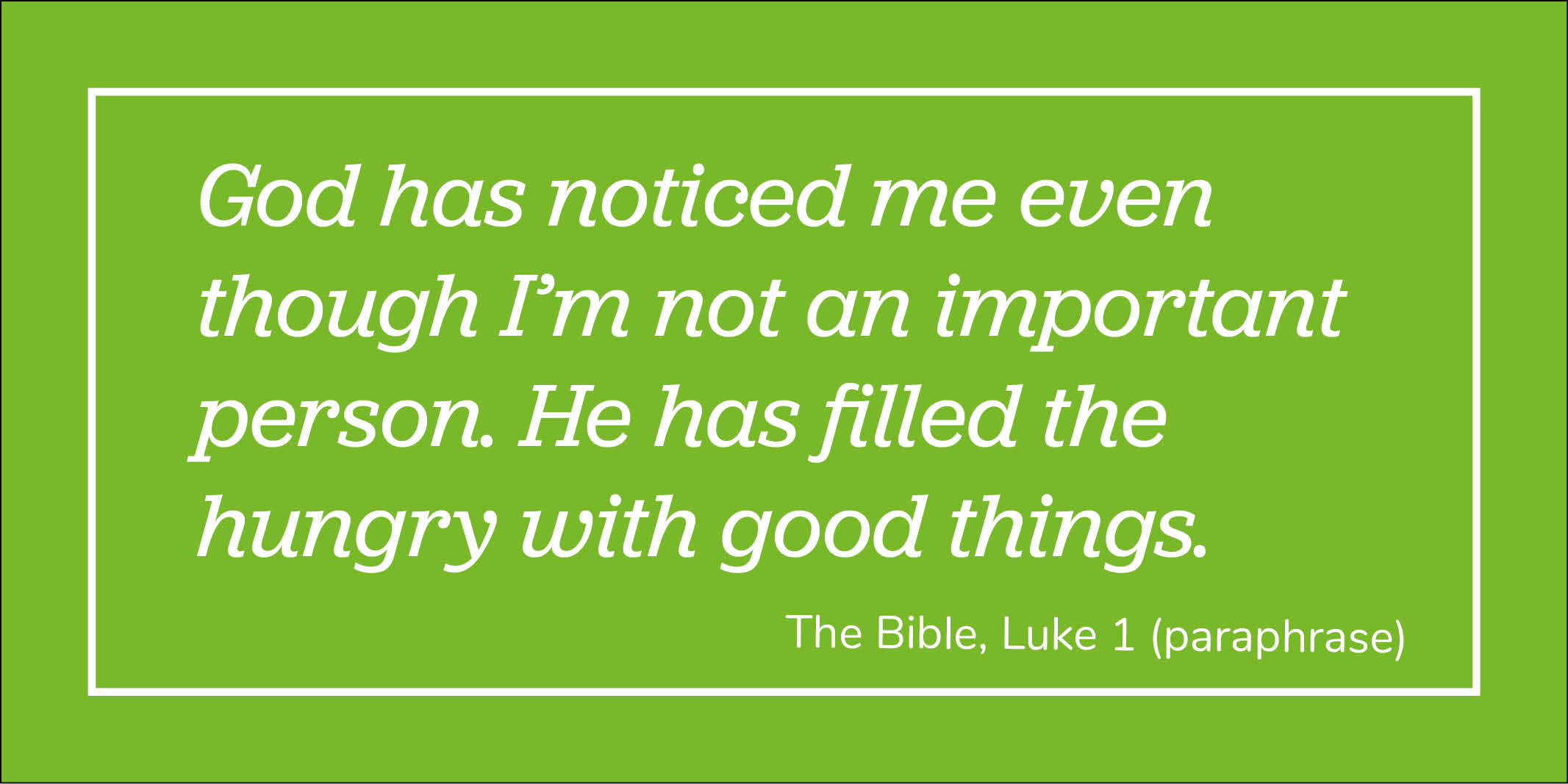 This song is from the bible and it's by Jesus' mother, Mary. It talks about how God fed her (taking care of her physical need) AND noticed her (caring about her emotional wellbeing). We try to reflect our loving God by supporting people practically & emotionally too.
God in creation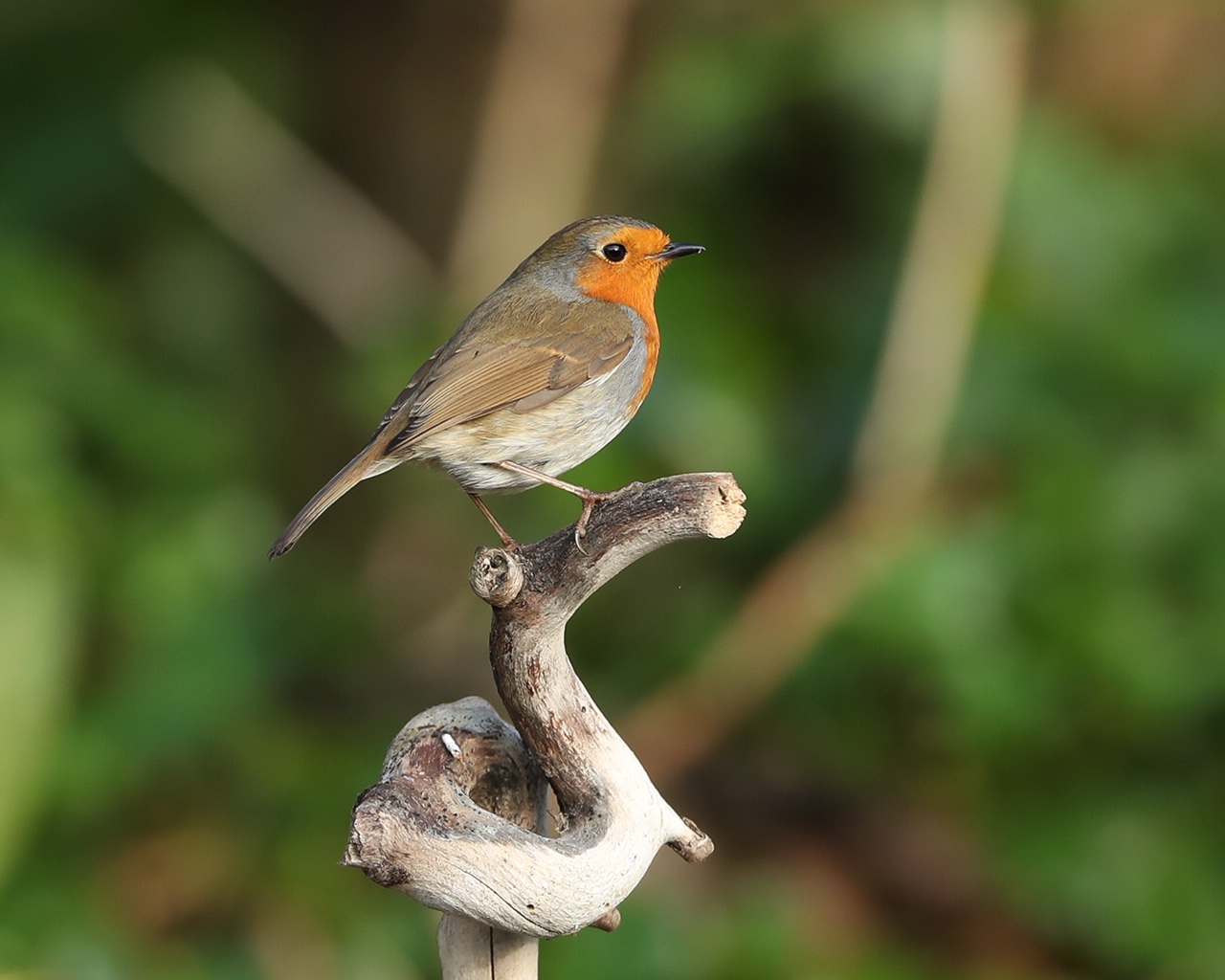 Image-1.6c7510f3c17943a1897ce81f65318840.png
Image-1.27a71ee492cd4b18bb4f32ba4892feeb.jpg
Image-1.b588ceb959f64500b1a0340ee14ffad7.jpg
Image-1.165ba30eaeb142cbaa3854eed843e101.jpg
DraggedImage.e07209f2c21e4034a28717998b45285e.png
IMG_3214.de333c76cb464e209c6ee36d82f9985c.jpg
IMG_3210.b6561cd175cb4132bebf2393bf1f9c1e.jpg