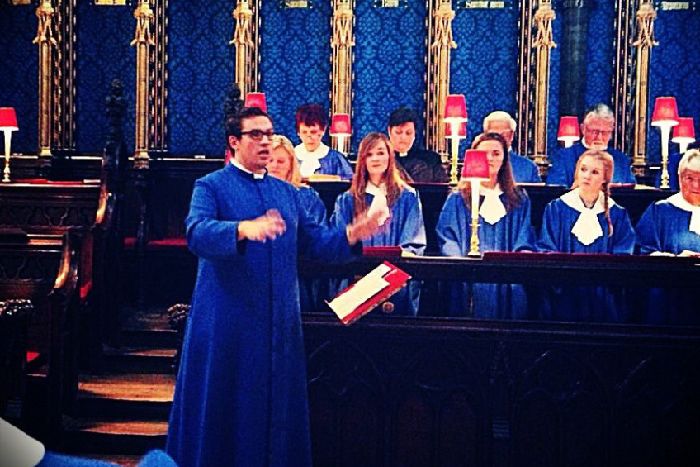 Simon hits right note with Honours gong
Simon Neill, Organist of St Polycarp's Parish Church, Funaghy, conducting the Parish choir in Westminster Cathedral
At just 29 years old, Simon Neill from Portadown is one of the youngest people to receive a British Empire Medal in the New Year's Honours list, Carmel Robinson reports in the LUrgan Mail.
Portadown born and bred, Simon was a little nervous when he received the official letter from the Cabinet Office not knowing what lay inside.
To his delight, it was a letter of notification that he was to receive the British Empire Medal – an award for services to music and community relations in Belfast – that awaited him.
From Grantham Park, Portadown, Simon's parents Keith and Jennifer were well known in the town. Keith was a youth worker and Jennifer a member of staff at Clounagh Junior High School.
His family were members of St Mark's Parish Church and both were committed members of the Ulster Project, taking groups of Roman Catholic and Protestant children from Portadown to the USA. Both his father and sister, Cheryl, were presidents of the Project in Hutchinson, Kansas and now live in the USA.
Even his grandmother, Audrey Holland, who is now aged 80 and lives in West Street, has a strong musical background, herself a pianist and the daughter of Richard England, founder of the Edgarstown Accordian Band. Audrey's cousin Drew Rowan also received a BEM in the New Year Honours list.
Former Portadown College pupil, Simon and his family all sang in the choir at St Mark's – a good foundation for his future career.
In his youth he regularly competed at Portadown Festival and to this day returns annually to play as accompanist. Report courtesy Lurgan Mail
Broadcast will recall links forged after tragic shooting
Morning Worship on BBC Radio 4 and BBC Radio Ulster will come from Loughinisland Parish Church, Seaforde in the Lecale Area Mission Partnership (LAMP) on Sunday 19 January. The service will mark the Week of Prayer for Christian Unity, and reconciliation will be its central theme.
This is an important theme for the Church in Seaforde Village, which marks its 300th Anniversary in 2020. Strong and long–lasting links were forged between the Church of Ireland Parish of Loughinisland and their Roman Catholic neighbours in St Macartan's Church in Loughinisland Village after the tragic shooting which took place in a bar in the village in June 1994. Since then an annual carol service has been the symbol of a shared relationship between the two churches.
Speaking about the service, Revd Adrian Dorrian (who has responsibility for Seaforde within LAMP) said, "Our carol service in December past was a joyous event with people sharing together from across the community. It is wonderful that, during this anniversary year, we can bear witness to the reconciling power of God's love in this broadcast service. It will be a pleasure to welcome our neighbours from St Macartan's as they unite with us for this service. We hope many people will join us for worship, either during one of the broadcasts or on a listen–again service."
Morning Worship from LAMP will be broadcast on Sunday, 19 January at 8.10 am (BBC Radio 4) and 10.20 am (BBC Radio Ulster). The service will be led by Revd Adrian Dorrian (Vicar in LAMP) and the preacher will be Dean Henry Hull (Rector and Team Leader).
Mothers' Union D&G to support young families

Mothers' Union Dublin & Glendalough have announced details of their chosen project for 2020 to 2022. Over the coming three years Mothers' Union branches throughout the dioceses will be supporting young families through the charity, Home Start.
MU in Dublin & Glendalough adopts a project to support families for each triennium. During this time they focus on one individual charity. Details of their latest project were unveiled at their MU council meeting in Wesley House recently.
Home Start is a family support agency which operates in Mulhuddart, Blanchardstown. It is a voluntary organisation which offers regular support, friendship and practical help to families with young children, in their own homes helping to prevent family crisis and breakdown.
MU branches will be asked to support Home Start by compiling Home Start Welcome Packs as gifts to mothers with children under the age of five who are experiencing stress. These families will be accessing parenting courses through the Home Start premises on Blakestown Road.
For more details on Home Start see: www.Homestartblanchardstown.ie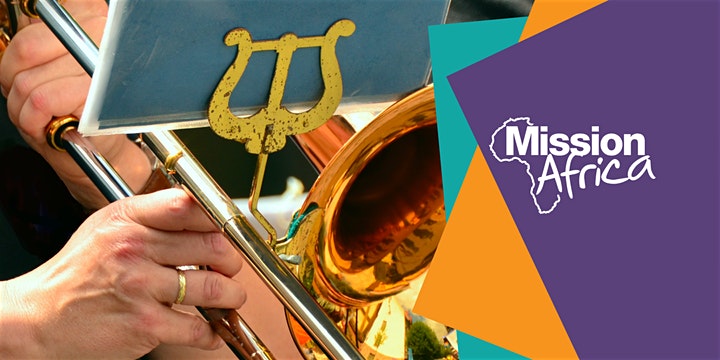 March!
A night of music with the Police Choir and Band and Drums of 1st Battalion NI Army Cadet Force on Friday, 20th March 2020, 
7:00pm at Maze Presbyterian Church in aid of Mission Africa. Admission £17.50. Tickets available at –  https://www.missionafrica.org.uk/events/2020/march-military-band-and-choir
Reimagining Work
Most of us work. Those that don't are in training for work, looking for a job, have broader work/care responsibilities or are retired but still often defined by the work they used to do.
Work matters. It matters to God. It matters to us. But many struggle to articulate how their work matters to God.
Work creates missional opportunities but it is a missional act in and of itself. Work is part of our redemptive action in the world.
Work is also becoming a more contested space for many in our churches. The space for faith is shrinking and the challenges to our beliefs seem to come almost daily. The result is that faith is either privatised or abandoned altogether. In this cultural moment, we need to reimagine work as something God has gifted us to do, and a place in which we can serve him and others. Event organised by Evangelical Alliance.
Date and Time – Wed, 29 January 2020; 19:00 – 22:00 GMT
Location – Orangefield Presbyterian Church, 464 Castlereagh Road, Belfast ,BT5 6BH
Tickets £10
https://www.eventbrite.co.uk/e/reimagining-work-tickets-82180685643
"Irish Anglicanism, 1969–2019" sells out
The hardback edition of Irish Anglicanism, 1969–2019: Essays to mark the 150th anniversary of the Disestablishment of the Church of Ireland has sold out completely in just three weeks. Four Courts Press has rushed through a paperback edition which has now been released to bookshops.  The book's retail price is €24.95/£22.50. The publication of this collection of new essays, introduced by Archbishop Richard Clarke and edited by Dr Kenneth Milne and Dr Paul Harron, marks the 150th anniversary of Disestablishment, and tells the story of major aspects of the life of the Church in the past half–century – a period of remarkable societal, political and ecclesial change including, notably, the ordination of women to the three orders of ordained ministry.
Sunday Choral Evensongs at Washington National Cathedral on stream
Sunday Choral Evensongs are now live streaming. You can tune in and listen every Sunday at 4:00 PM (US time) on our youtube page:
https://www.youtube.com/user/wncathedral
or through their facebook page.
I you are in the area there is evensong every Monday – Thursday at 5:30 PM sung by their various ensembles, including the Boys Cathedral Choir, Girls Cathedral Choir, Cathedral Singers, and guest choirs from across the country during our summer months.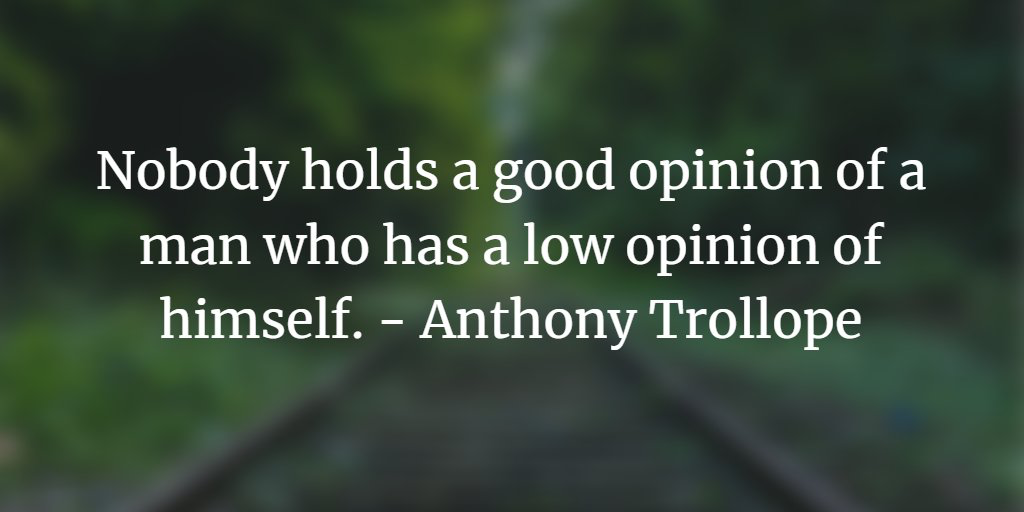 Spectacular light display kicks off Cathedral's 800th anniversary
This year marks the 800th anniversary of Salisbury Cathedral's move from Old Sarum and the development of the city itself.
A year long celebration, Salisbury 2020 City on the move, will begin in February with a series of light and sound spectaculars created for Salisbury Cathedral by artistic collaboration Luxmuralis.
Sarum Lights will run across five nights, from 18th February – 22nd February, where the facade of the Salisbury Cathedral and its interior will be transformed by large-scale projections exploring the story of the Cathedral since its foundation in 1220.
The installations, accompanied by specially commissioned music, will take people on a walking journey through the Cathedral spaces, re-imagined to celebrate the life and work of the people of Salisbury.
Throughout the year, Salisbury 2020, City on the move will celebrate the rich heritage of the city and Cathedral, but will also mark Salisbury's recovery post-Novichok. This year is a year of change for the city, according to authorities, with development projects and a rebranding exercise underway.
Nicholas Papadopulos, Dean of Salisbury, said: "We are looking forward to the opening event of what we believe will be a vibrant and exciting year for the community of Salisbury. In the Cathedral close alone there are five attractions, each engaging with different periods in this nation's and region's history, from the stone age to the present day. It is an extraordinary legacy to celebrate."
Luxmuralis' artistic director Peter Walker said: "We are delighted to be working with the Cathedral to help celebrate such a remarkable moment in its history. Luxmuralis as an artistic collaboration is all about re-imagining places and architecture in new ways.
"The Cathedral's 800th year allows us to focus on a rich history of art and culture, utilising that heritage not only to re-tell that history, but also to express the aspirations for the present and the future, a message we will be looking to articulate through light and sound on the magnificent West Front and in the stunning internal spaces that pilgrims and visitors alike have marvelled at for generations".
God in Creation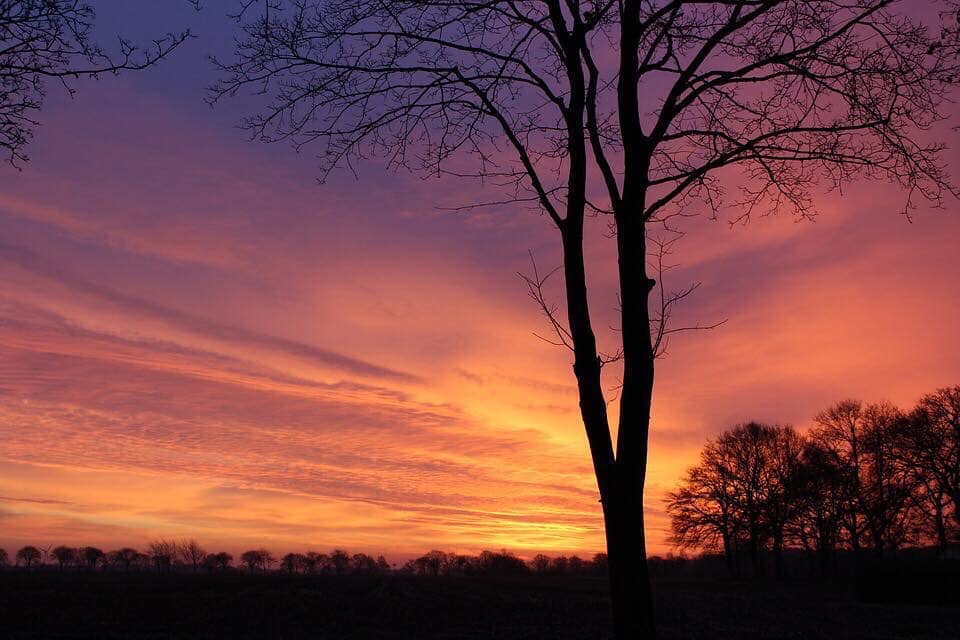 IMG_3194.jpg
Image-1-24.png
Pasted-Graphic-1-6.tiff
Pasted-Graphic-13.tiff
original.20191202-134733.jpg
image-6.jpg