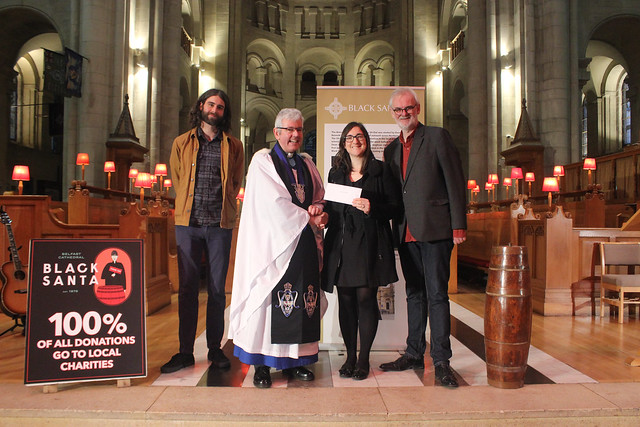 Photo above – Jonny Brooks, Dean Stephen Forde, Ruth Cooke of Christian Aid, and Tim McGarry.
£170,000 handed out by Black Santa
Money collected during the annual Black Santa Christmas Sit-Out for charities was handed out at St Anne's Cathedral, Belfast, on Sunday afternoon, February 9.
Cheques worth a total of over £170,000 were presented to 198 charities by comedian and actor Tim McGarry at the Good Samaritans Service.
This was the 43rd year of Black Santa, which supports a range of charities across Northern Ireland.
The Dean, the Very Rev Stephen Forde, paid tribute to all those who had given so generously to the Black Santa appeal, which took place on the steps of St Anne's in the week before Christmas. He said this year's giving focused particularly on charities involved in the areas of homelessness, mental health and the refugee community.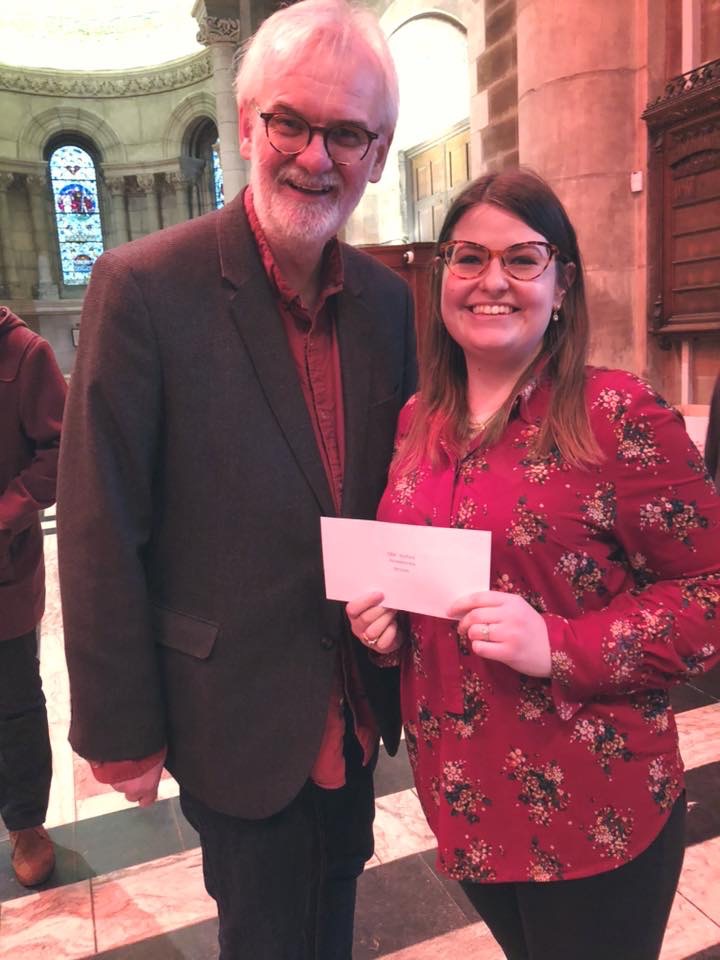 Tim McGarry described himself as a long and true supporter of Black Santa, a tradition which, he said, made him proud to come from Belfast.
Singer Jonny Brooks, who works at St Anne's as a Cathedral sexton, and can currently be seen on television as a contestant on ITV's The Voice UK, sang Van Morrison's 'Sweet Thing' during the service.
Valentine's costumes at Vincent's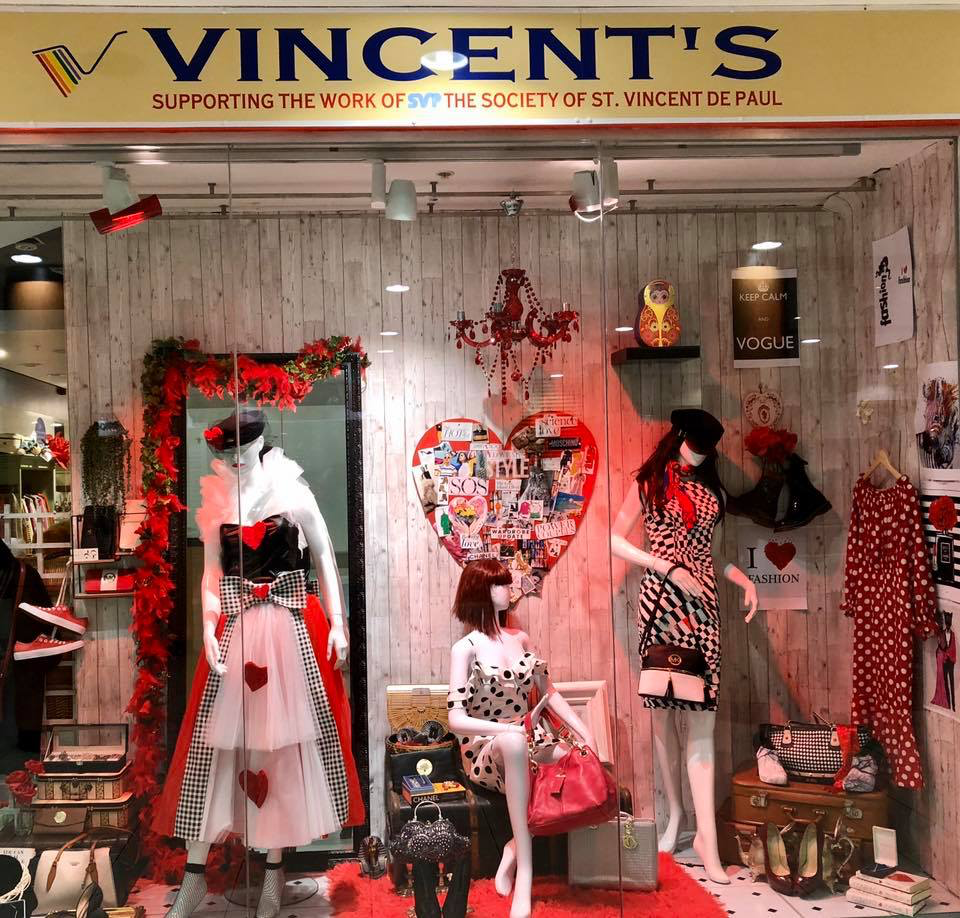 Vincent's are ready for Valentine's Day so if you're looking for an outfit or a gift for someone special, call in and check out what's in stock at your local Vincent's. With 228 shops there's something for everyone💝[ svp.ie/shops ]
Bishop installed in Dromore Cathedral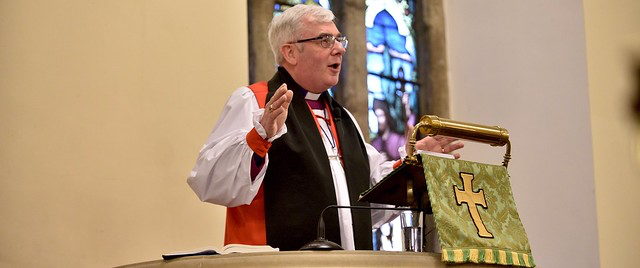 Bishop David McClay has been installed in Dromore Cathedral, following his ordination and installation in St Anne's Cathedral, Belfast.
The Bishop was installed in his episcopal seat by the Dean of Dromore, the Very Revd Geoff Wilson, and received a warm welcome from the congregation who came from parishes across Dromore Diocese.
The Bishop's sermon – his first to the diocese as Bishop – was an encouragement to those who exercise a teaching ministry in our parishes, both lay and ordained. He shared four thoughts on the epistle reading (1 Corinthians 2: 1–16).
Firstly that those who teach the word of God must also bear testimony with their lives. "People need to see as well as hear when we teach God's word," he said. To do that "we must not depend upon ourselves but know who we are and who he is. He is God and we are his servants." We are to live holy, humble and God–glorifying lives.
Secondly, the Bishop urged teachers to share truths centred on the person of Jesus Christ. "Let's preach Christ with the expectation that lives will be changed by the presence and power of the Holy Spirit," he said.
"Thirdly," he said, "there is a trust that we have been given which is to teach the whole counsel of God and to point people to Christ." He continued, "In our churches we need to grow up and mature as disciples and so as teachers we must stay in step with the Holy Spirit, walking closely with God, so that the transforming presence of God is brought to bear on those we teach."
Finally the Bishop spoke of the task, which is to preach with an evangelistic edge and the expectation of people crossing from death to life.
He concluded: "Let's give direction to those we teach by reminding them of the incredible promises of God. Let's help them live well as followers of Christ so that the people of God become salt and light in our churches and our communities."
Worship was led by the Cathedral's SOMA singers, members of the Choir and the Christ Church Kilkeel worship band. Bishop McClay will be installed in Down Cathedral at 3.30 pm on Sunday 16 February.
Upcoming event in The MCI North Eastern District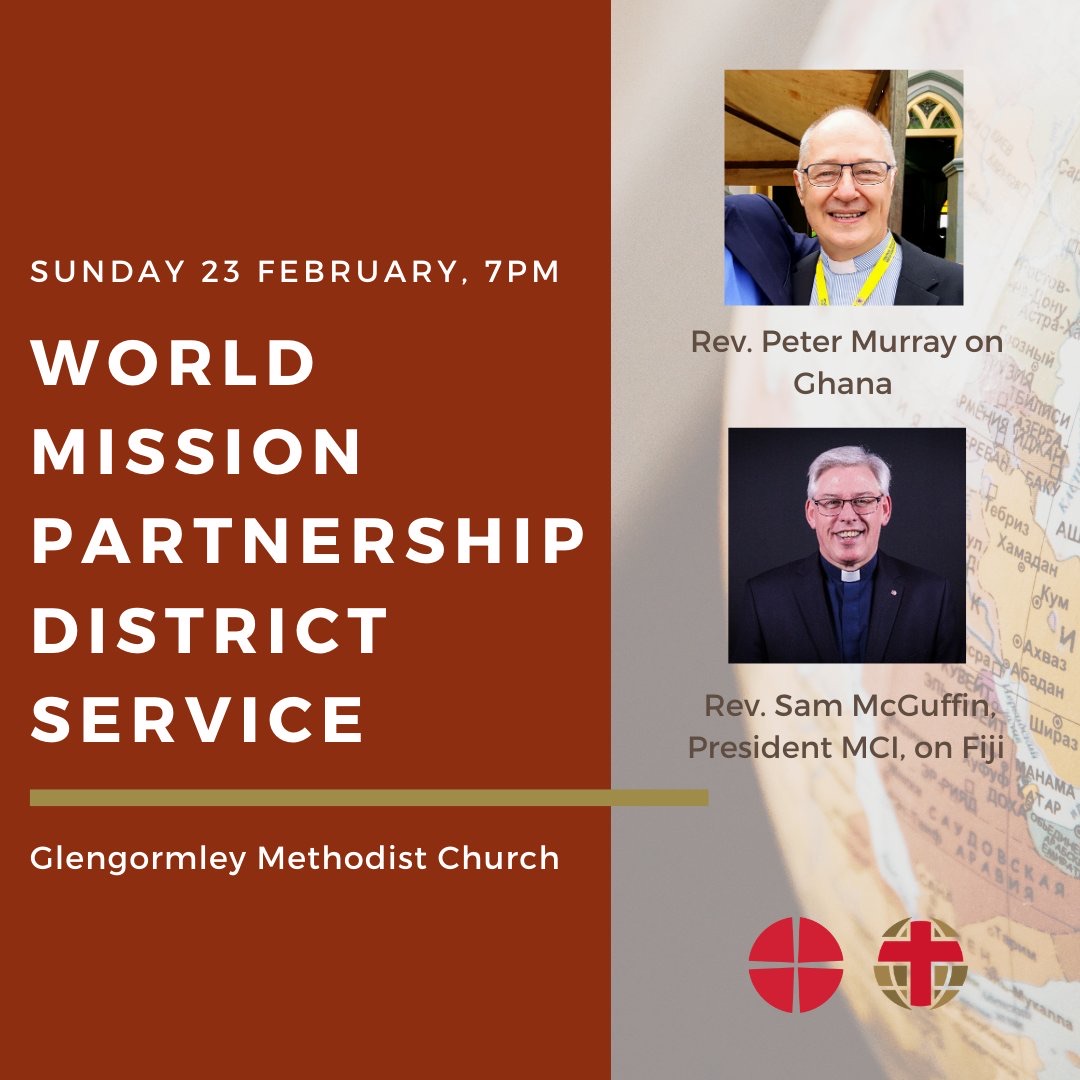 At this event, the President of MCI will talk about his visit to Fiji and Peter Murray will be talking about the NE District links with the Methodist Church in Ghana. Date: Sunday 23 Feb 7.00pm, Glengormley Methodist Church
Derry & Raphoe Confirmation Day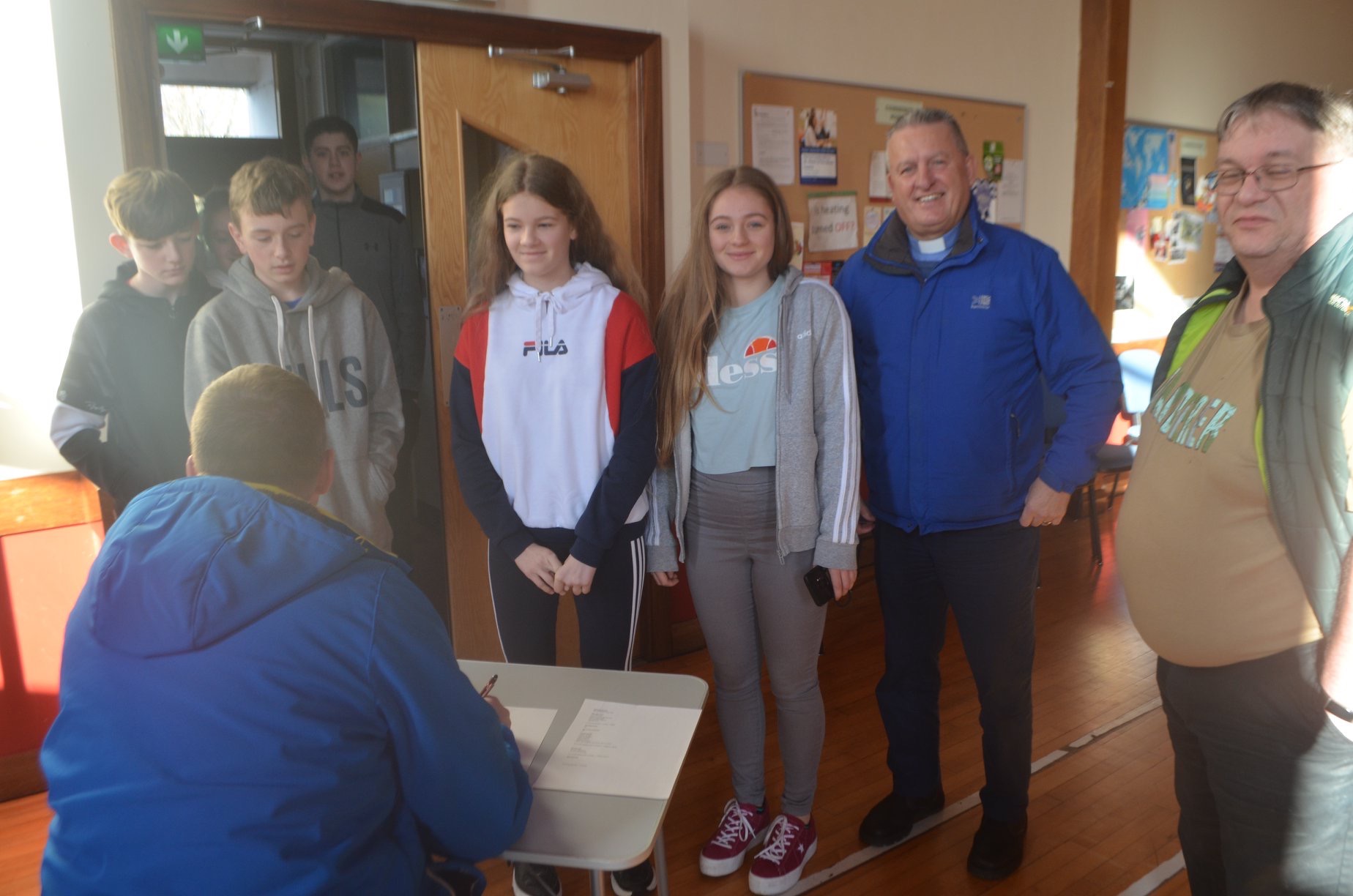 More than 50 young people took part in this year's Diocesan Confirmation Day at the Acorn Centre, St Peter's Church, on the Culmore Road in Londonderry, on Saturday. The teenagers, leaders and clergy came from parishes across the diocese, stretching from Aghadowey to Stranorlar.
The Confirmation Day was facilitated by the Church of Ireland's Youth Officer, Simon Henry, who talked to the young people about prayer and the Bible, explained to them what confirmation involved, and discussed why church matters and why serving God matters. There were games and activities, too, and enough pizza to keep the spirits up.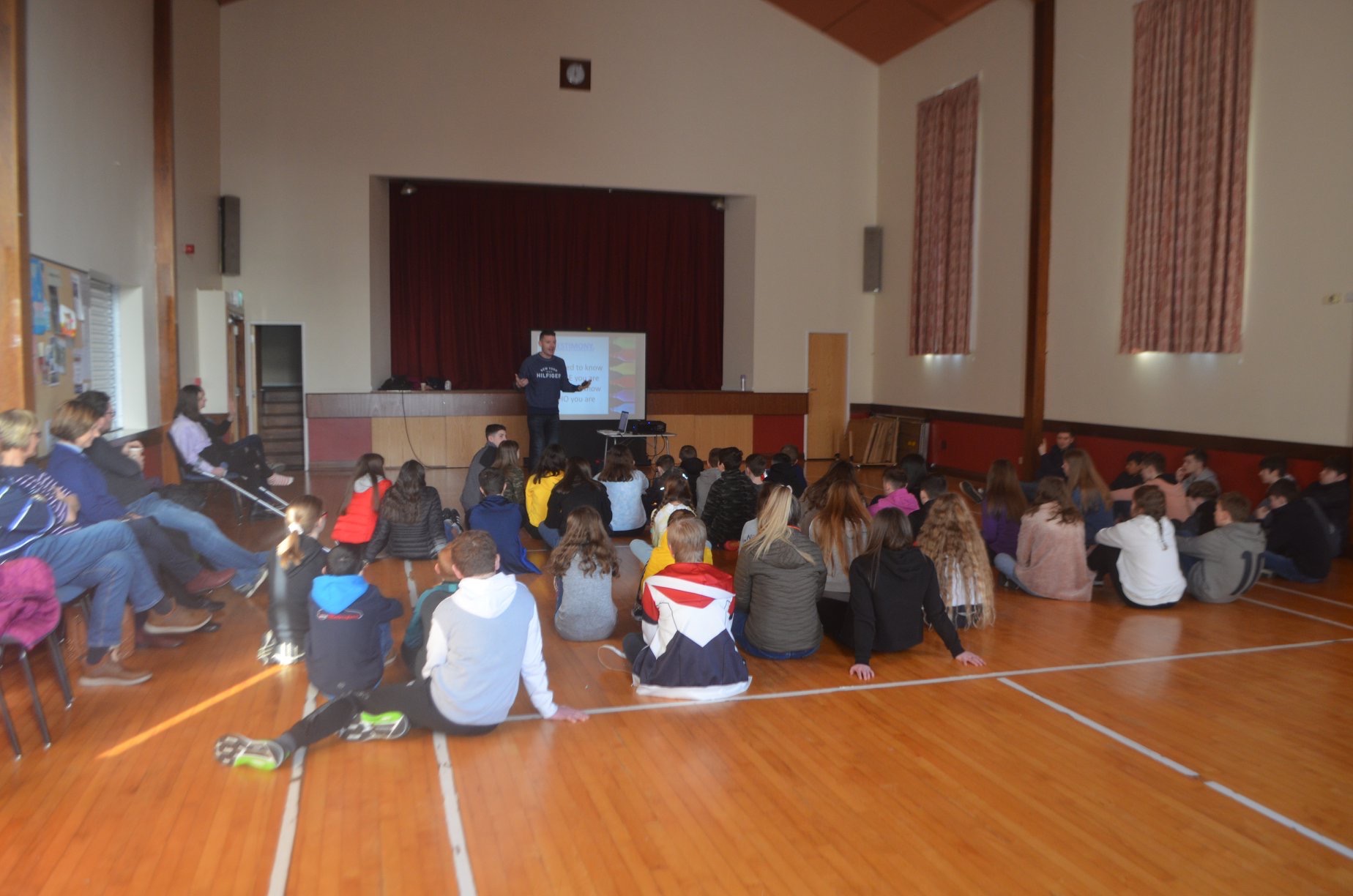 The group were joined for a time by Bishop Andrew Forster, who spoke to the young people – individually and collectively – and also enjoyed some pizza.
Next on the agenda for DRY is the 'Derry and Raphoe Youth INVITES' event in Raphoe Cathedral on Sunday 1st March at 4pm. Worship will be led by the Dean of Raphoe, Very Rev Arthur Barrett, members of Derry and Raphoe Youth and the Mark Ferguson Band, and Bishop Andrew Forster will open God's word.
Remember, 'Derry and Raphoe Youth INVITES' is a Diocesan worship service; that means it's not just for young people but for the whole Diocesan family, so everyone is welcome.
God in creation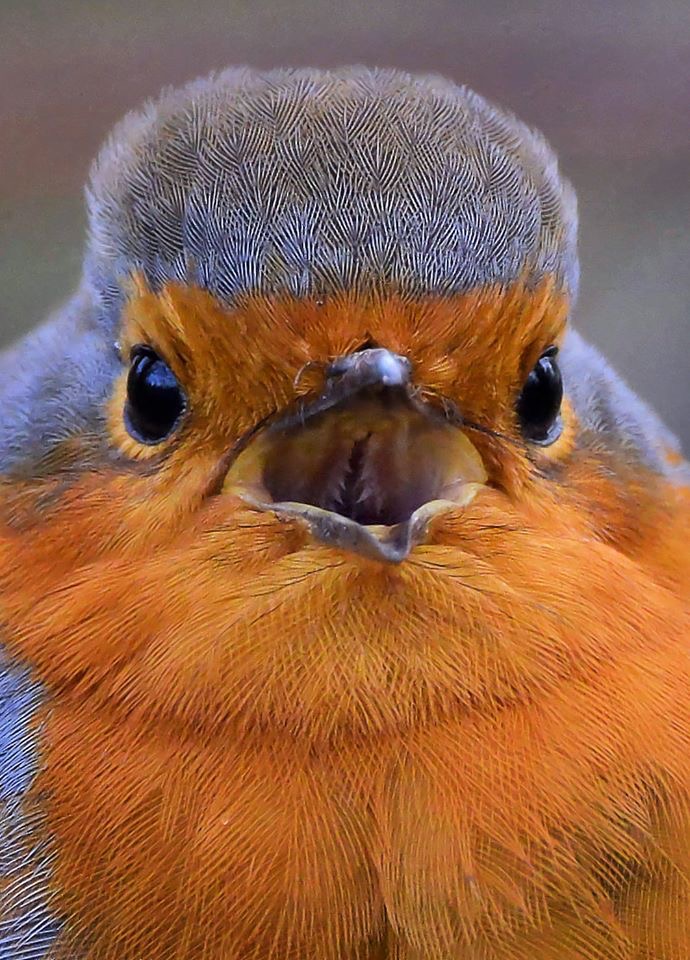 IMG_3382.4466b8e8a9c64efb95ac77347eee1475.jpg
IMG_3386.215643ece6934d06a29f74980d7532bb.jpg
IMG_3387.4542187ed70546b5bdae00b84069b823.jpg
Image-1.b81167d73dc348178aad670bfb518243.jpg
DraggedImage.ad2a8ff8d5574f91aea4c8801fc31e37.png
Image-1.240c064d011341d18062223fc3414220.png
IMG_3384.725236a605324de7baa8a9063768c4b2.jpg
DraggedImage.2893472643b548d599b4d9a009fd577e.png