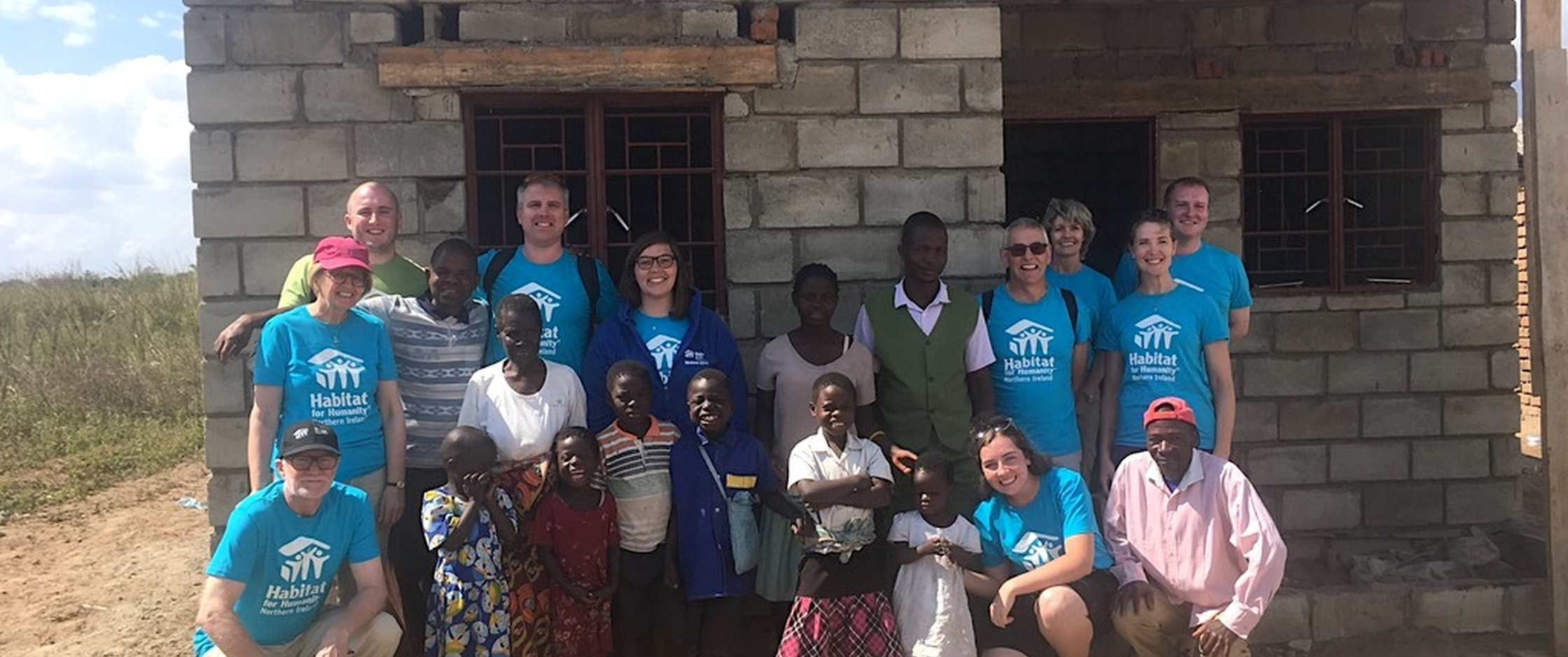 Building faith in Malawi
During the summer, Hillsborough Parish (Down & Dromore) sent a 'Building on Faith' team to Malawi to partner with Habitat for Humanity's work there.
The team of 10 had the privilege of demonstrating God's love through the very practical action of building homes, community, and hope as part of Habitat Malawi's Orphans and Vulnerable Children programme.
Alongside local Malawian builders, the future homeowners – Iddah and Margret, and their family and friends – the team were able to build two homes in two weeks!
The Building on Faith team provided opportunities at home for Hillsborough Parish to engage with mission, prayerfully and financially. And for the team, it was a great experience of being built up in faith, even as relationships were built with families in Malawi and with one another.
Meet the Apostles in Iambic Verse
Canon Dr John Bartlett, formerly principal of the Church of Ireland Theological College and precentor of Christ Church Cathedral, has set about to give us a fresh and light-hearted introduction to the Apostles we meet in sacred scripture. This new booklet, "An Introduction in Iambic Verse to the Apostles of the New Testament" the publication of which has been generously underwritten by the Friends of Christ Church Cathedral, is available for purchase in the cathedral gift shop. Copies are prices at €8.00.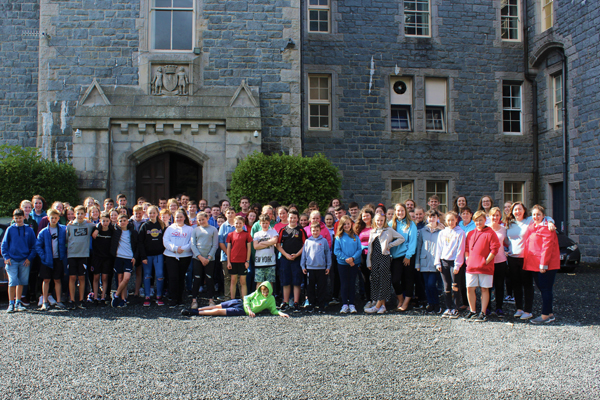 Connor young people gearing up for Castle weekend
Young people are gearing up for the annual Connor youth diocesan discipleship weekend, taking place at Castlewellan Castle from September 6-8. The weekend is for all young people aged 11-18 to attend with their leaders. Diocesan Youth Officer Christina Baillie said: "The Youth Council has put together a programme which will be a great fit for youth groups in parishes, with sessions led by The Big House; worship; small group time as well as big activities including Soft Arrow Combat and Salt Factory Sports for the Saturday afternoon slot." Activities also include a late night lake walk, discussion groups, the ever-popular Connor's Got Talent, and of course lots of food and praise.
Kildare lead on RTÉ1
Dean Tim Wright and Kildare Cathedral choir will lead worship on RTÉ1 television on Sunday, 8th September.
2,000+ to attend Getty Sing 2020
Over 2,000 have already registered to attend Sing 2020 in the USA, in which the Ulster husband and wife team of hymn writers will look at the songs of Scripture. They write, "This three day event will examine how the songs of the Bible shape the way we think about worship in churches and families as we look through the whole of Scripture from Genesis to Revelation. Inspired by Martin Luther's emphasis on singing, praying, reading, living and preaching the Word, we will also discuss how the Bible affects every part of our Sunday worship gathering, and the urgency of building deep believers in the 21st century through singing the Scriptures."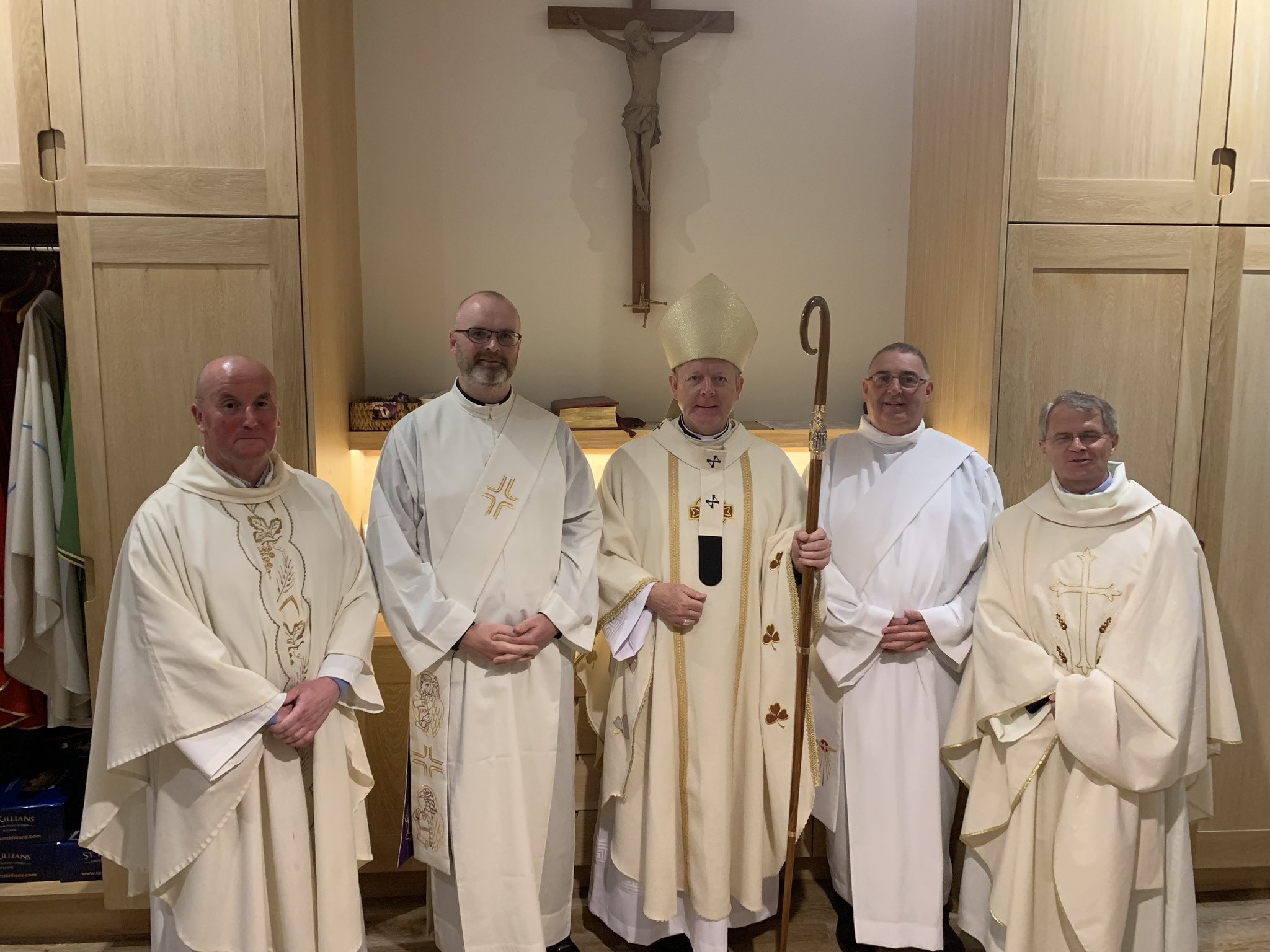 Ordination of Jesuit in Blackrock
"Do not allow yourselves to be robbed of hope!" was the theme of a joyful celebration in parish of Haggardstown, Blackrock as local man Niall Leahy was ordained deacon for Jesuits in Ireland.
Scottish Episcopal Institute Orientation Week
The new academic year at the SEI began on 30 August with a week's residential in St Mary's Monastery, Perth. The 'Orientation Week', as it is called, sought to do many things: by means of an integrated programme of worship, study, topical seminars and leisure time, it aimed to welcome the nine new students and incorporate them into the life of the Institute; to 'form' that body of eighteen into a new community; to re-establish the rhythm of prayer, work and leisure which will sustain the students through the year ahead; and above all to 'orient' staff and students alike to their proper goal, followership and service of Christ, 'fixing our eyes on Jesus, the author and perfecter of our faith'.
Food for thought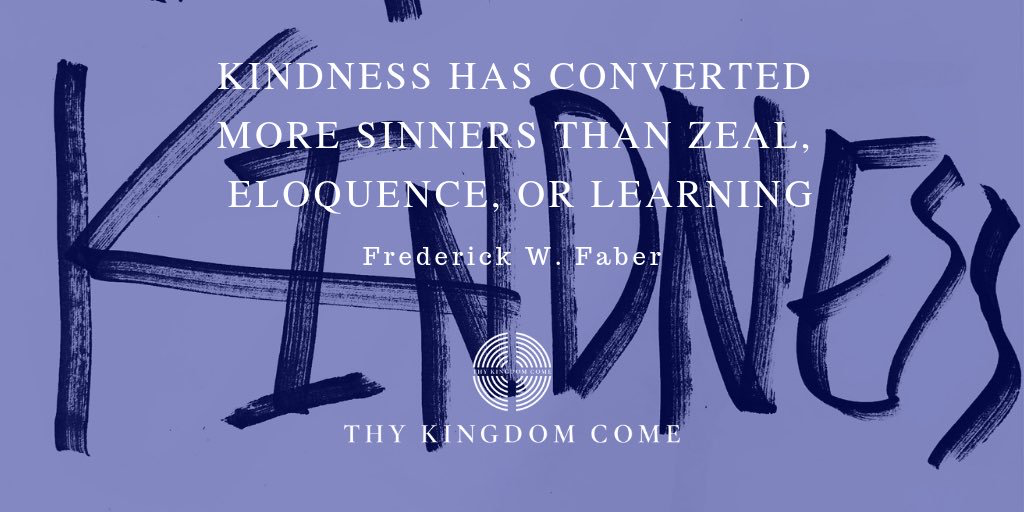 DraggedImage.30b773a5edc04017bad42e9f73129ba8.png
Image-1.3d066636f5f44b2494e7f7bf109625f7.png
Image-1.9343f540f7964d91a1639ae9e4932d6c.jpg
DraggedImage.b31a2365bfdf48cca04c17cf7b4ca604.png