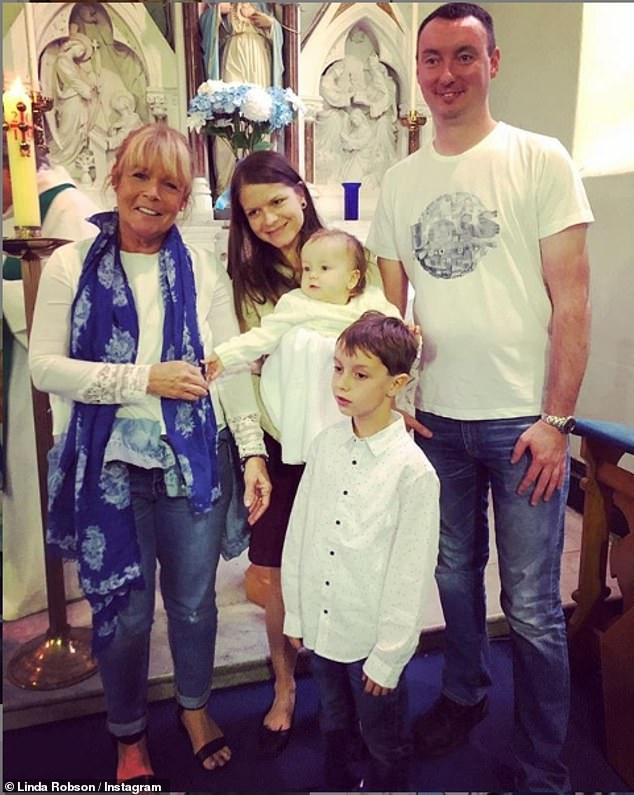 Instant 'Birds Of A Feather' Godmother
Linda Robson took to Instagram on Monday to share a picture of herself becoming godmother to two children she had never met before. The Birds Of A Feather star, 61, revealed she had nipped to the church toilet in Dublin, Ireland after mass with her nan, when a family recognised her.
They asked her to be their children's godmother and she kindly accepted. She captioned the image with the words: 'Also after the mass for our nan I was coming out the toilet in the church when I was asked by a family who recognised me off the tele to be godmother to their two beautiful children Noah and Freya. I felt honoured. Only in IRELAND'
MLA visits Presbyterian Church Opportunity Shop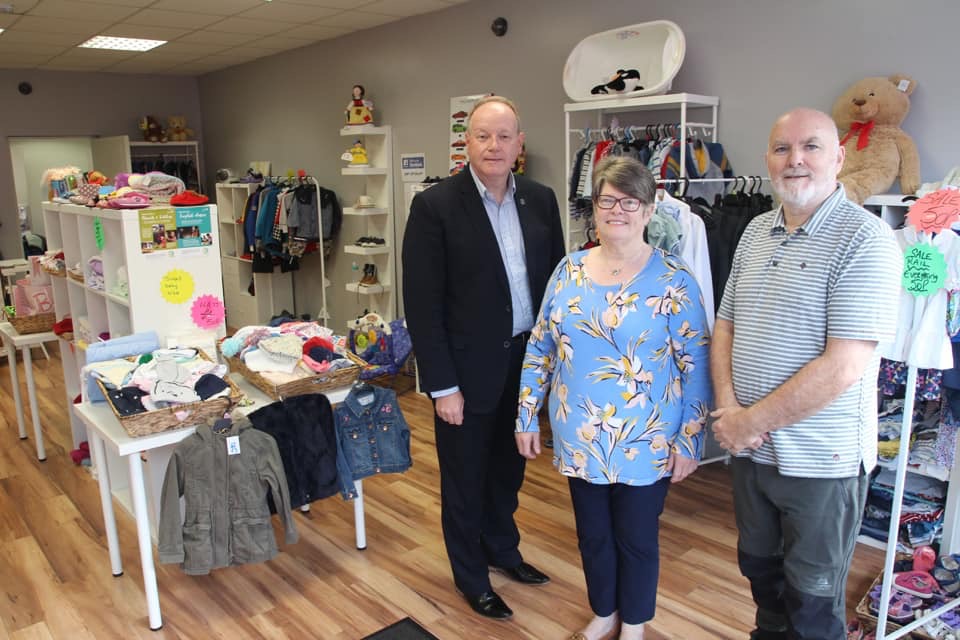 William Humphrey MLA with Frances Jackson, Shop Manager, and Keith Preston, Presbyterian Church worker, in the Op Shop recently opened by the Presbyterian Church at Carlisle Circus, selling nearly-new children's clothes (new-born – 12 years old) and operating as an International Meeting Point. A new Parents & Toddlers group and free English classes will be commencing in November in the Hopelink premises nearby.
Jonathan Swift Festival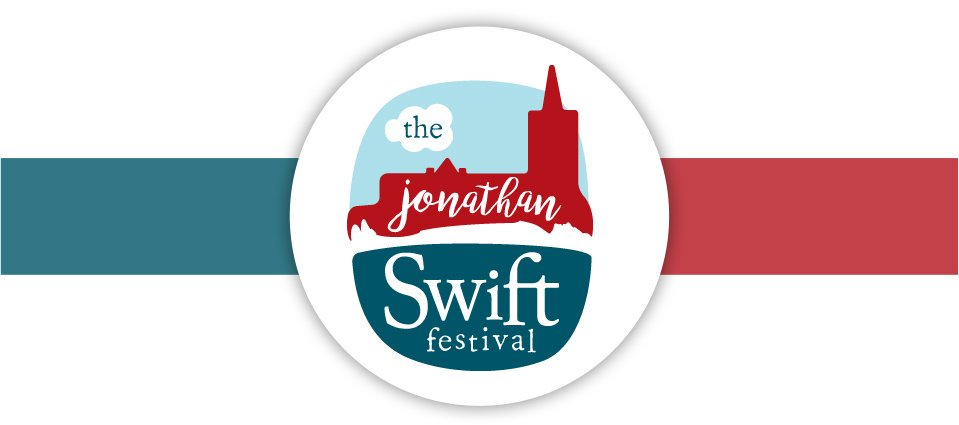 Dean Jonathan Swift and Archbishop Narcissus Marsh hated each other…but the staff at Marsh's Library and St Patrick's Cathedral are really looking forward to partnering with their good friends in the Jonathan Swift Festival this November: [https://jonathanswiftfestival.ie]
Curate-assistant for Armagh parish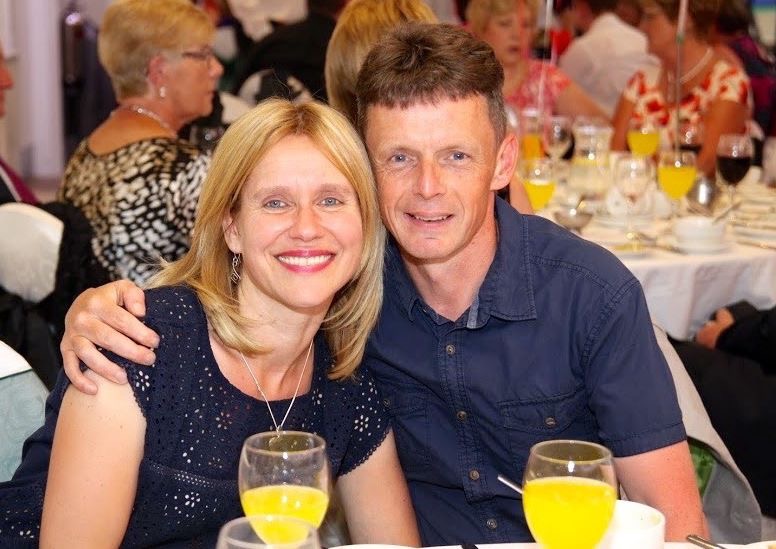 The Rev'd Geoff Hamilton will join St Marks Armagh, in late January to serve as Parish Curate Assistant. Geoff currently serves as Curate for St Columba's, Portadown. Previous to ordained ministry Geoff worked as a Development Officer for South American Mission Society, with whom he also served in Uruguay for four years. St Mark's clergy and parishioners look forward to welcoming Geoff and his wife, Jill, to Armagh.
Death of former WCC Institute professor
The World Council of Churches, students and Faculty of the Ecumenical Institute Bossey are in deep mourning of the passing away of Professor John Mbiti (30 November 1931 – 6 October 2019). A Kenyan-born Christian religious philosopher, and writer, he was Director of Bossey from 1974 to 1980.
Food for thought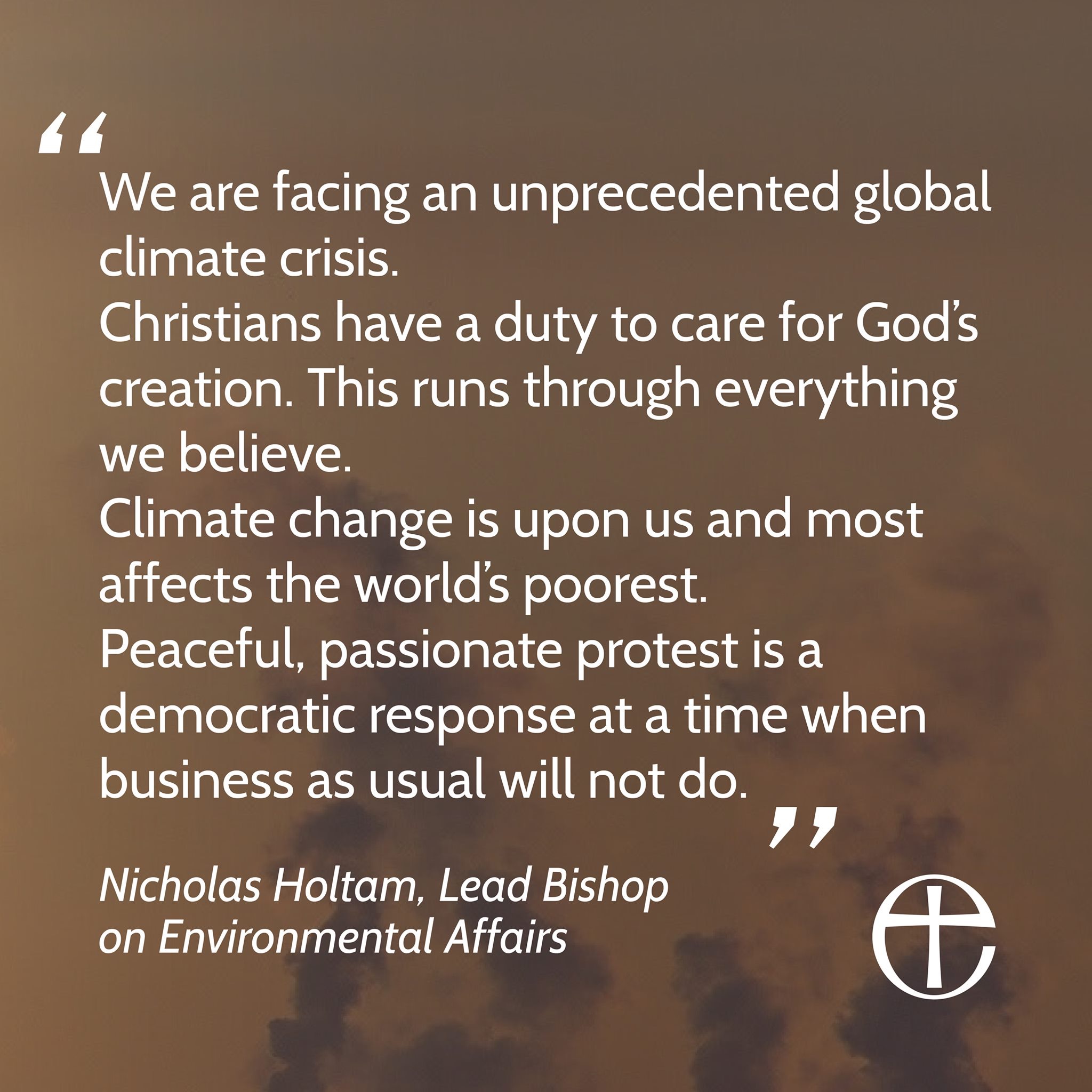 IMG_2499.762567f8de644fe0a835c585b08fb7b6.jpg
IMG_2501.014c21f3fb894892a3929c6f23b5a604.jpg
DraggedImage.5d61b473499b407fbfc0b622ba44eedf.png
IMG_2502.7ad624b9f2624ba9bd2a8eb7b0bba9ee.jpg
DraggedImage.6f4607ca514d45c1917f93f008e5541f.png