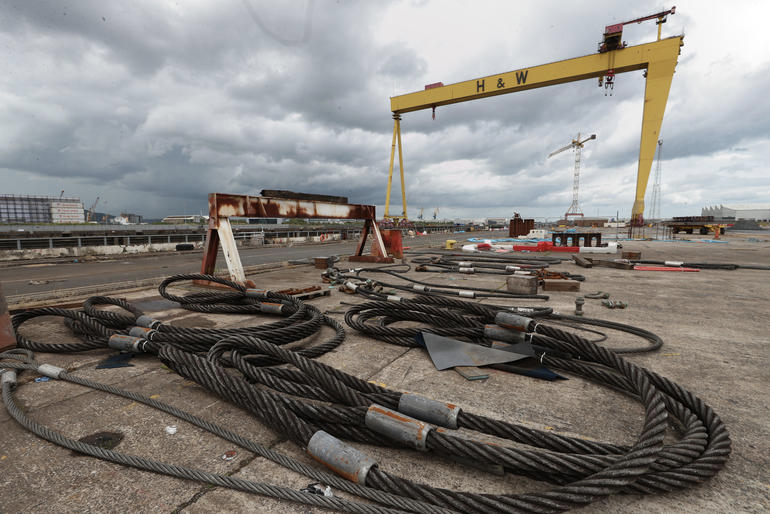 Re-dedication of the Workman Clark Memorial
Mrs Anthea Smyth JP DL represented the Belfast Lieutenancy at the re-dedication of the Workman Clark Memorial this week. Pictured with David & Nick Lindsay, Jonathan Clark and Dean Henry Hull.
Jamaican government honours first black female bishop in the Church of England
The Jamaican government has awarded the nation's 5th highest honour – Order of Distinction (Commander) – to Jamaica-born Rose Hudson Wilkin, who was recently appointed their first black female bishop in the Church of England.
New book on Models of Priestly Formation
New book just published in August 2019: "Models of Priestly Formation, Assessing the Past, Reflecting on the Present, and Imagining the Future". Edited by Salvador Ryan, Declan Marmion, and Michael Mullaney.
The preparation of new priests for ministry currently faces closer scrutiny than at any time since the Reformation, and the importance of effective priestly formation has perhaps never been clearer in the entire history of the Church. In Models of Priestly Formation, some of the world's leading experts on the topic consider priestly formation since Vatican II, explore current best practices internationally, and imagine what the future of such formation might look like. The book promises to become an essential reference for every person involved in priestly formation and for anyone interested in understanding better how it is carried out and how those who do it think about their task. The eBook edition includes four additional essays.
Salvador Ryan is Professor of Ecclesiastical History at St Patrick's College, Maynooth, where he also teaches at the National Seminary.
Declan Marmion is Professor of Systematic Theology at St Patrick's College, Maynooth, and currently serves as Dean of the Theology Faculty.
Michael Mullaney is President and Professor of Canon Law at St Patrick's College, Maynooth. He is a priest of the Diocese of Cashel and Emly.
To order, see: [http://bit.ly/2S4Uv26 ]
Songs of Praise
On Sunday, we catch up again with an inspirational couple in Birmingham whose 'church in a yurt' is helping transform the neighbourhood. Sunday 11th August 2019 at 1.15pm @BBCOne and afterwards at [bbc.in/2YyA1BX] for 30 days in the UK.
Church of Ireland Priorities Fund is now open for applications
Contributions to the fund come directly from Church of Ireland parishes and since its establishment in 1980 over €17 million (£14 million) has been distributed in grants.
Categories that are currently supported by the fund:
– Training – lay and ordained;
– Christian education;
– Outreach initiatives;
– Innovative ministry in a rural context.
The Priorities website provides more detail about the above criteria.
Applications can be completed online at [https://priorities.ireland.anglican.org]
[]
The closing date for the receipt of completed applications is Thursday, 31st October 2019.
From Gordon Woods, Finance Department, The Representative Church Body on behalf of Clare McEnaney, Administrator.
Email: [priorities@ireland.anglican.org]
Tel: 00 353 (0) 1 4125 636 (9.30am–1pm, Monday–Friday)
Food for thought
"The Future is, of all things, the thing least like eternity. It is the most temporal part of time–for the Past is frozen and no longer flows, and the Present is all lit up with eternal rays."
#CSLewis
DraggedImage.6c3bfe545d9d49e59c9f2aab171c15a8-1.png