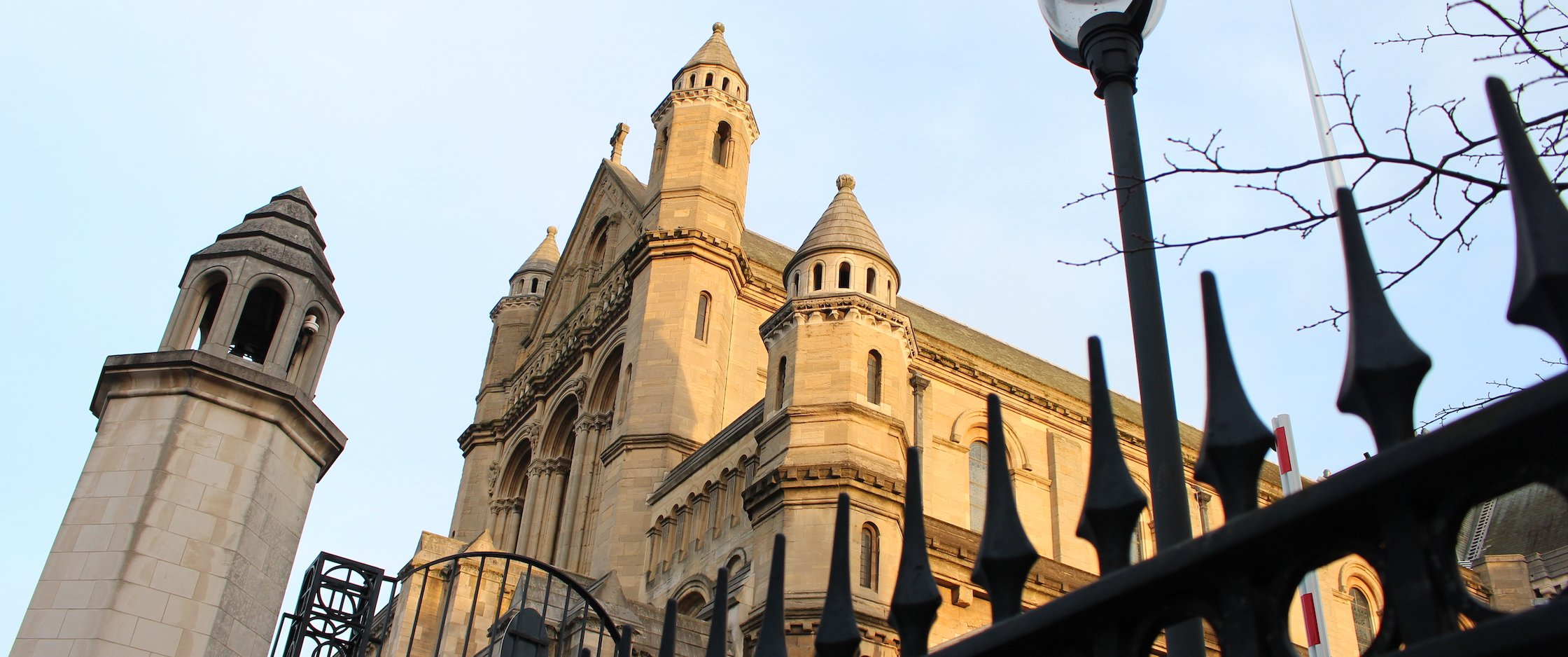 Theology in the City
Belfast Cathedral is hosting a series of conversations around traditional Bible stories, inviting participants to dialogue across difference.
Theology in the City will take place every Wednesday lunchtime from 6 November until 4 December – five sessions in total.
For many people, the Bible is a source of division and even conflict. But what if the apparently simple stories which many have been familiar with since childhood actually allow for more complexity and open up space for discussion? Could Bible stories actually teach us how to handle our differences better?
Facilitators
November 6 – Alex Wimberly
November 13 – Sarah Williamson
November 20 – Pádraig Ó Tuama
November 27 – Glenn Jordan
December 4 – Glenn Jordan & Sarah Williamson
Each session will begin with Eucharist at 12 noon. A sandwich lunch will be available from 12.30 pm and the conversations will begin at 1.00 pm, finishing promptly at 2.00 pm.
Church Army – Meet Peggy!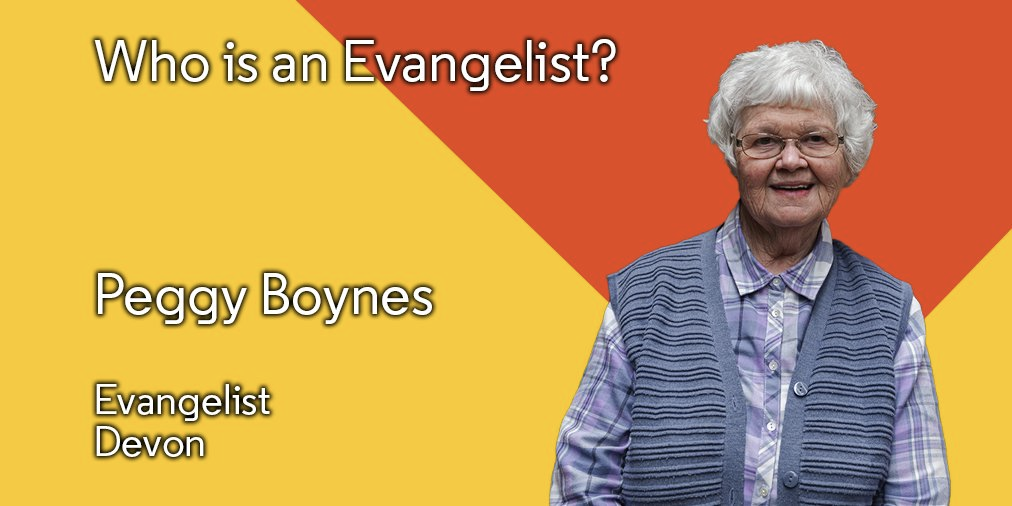 This week, we're introducing some of the Church Army Evangelists from across the UK and Ireland. Peggy is a retired Church Army Evangelist who lives in Devon. In 2012, Peggy walked the 75 miles from Reading to Bath in aid of Church Army!
C of I daily Scripture readings booklet available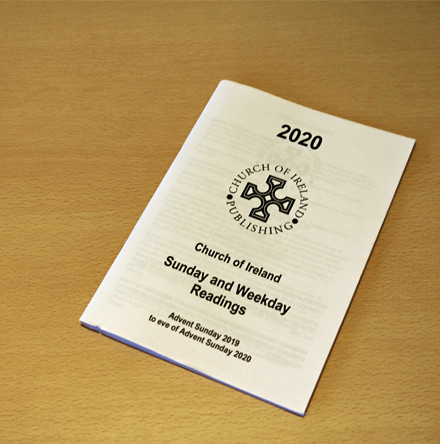 The Season of Advent begins on Sunday, 1st December, and so starts a new liturgical year and a fresh cycle of daily Scripture readings. Church of Ireland Publishing has announced that an annual booklet of Sunday and Weekday Readings 2020 is now available.
The booklet is compiled by the Revd Ken Rue, who says: 'Sunday and Weekday Readings is designed to help worship planners and lesson readers know the appointed readings for Sundays and weekdays. It is also beneficial for those who wish to follow a personal course of Scripture readings which is tied in with the Church calendar.'
It may be obtained from the Church of Ireland's online bookstore ([https://store.ireland.anglican.org]) or from Richard Ryan at the Book Well, Belfast (email: [info@thebookwell.co.uk]; mobile: 07581 143 596). The price is £3.50/€4 per booklet.
For further information on Church of Ireland Publishing, visit [www.cip.ireland.anglican.org]
Eco–Congregation newsletter
Eco–Congregation Ireland's latest newsletter highlights examples of environmental projects undertaken by churches across the island of Ireland. It covers several Church of Ireland and inter–church initiatives, including practical actions to reduce Rathfarnham parish church's environmental footprint, a town hall event in Westport (organised by the local Catholic and Church of Ireland parishes), and the Church's stand at the recent National Ploughing Championships.
Requiems at Christ Church, Dublin
On Saturday 2 November the Mornington Singers will give a concert entitled 'Requiem: Fauré & Duruflé' in Christ Church cathedral, Dublin, at 8pm. The choir, directed by Orla Flanagan, will perform two of the best–loved settings of the Requiem accompanied by organist Andrew Johnstone.
DraggedImage.5183e7731f924d1db0bf16854a028893.png
DraggedImage.74d0caa7a344472384b80c8f350c0108.png
DraggedImage.1292f5839d364e9b92d584ab6fa88e74.png