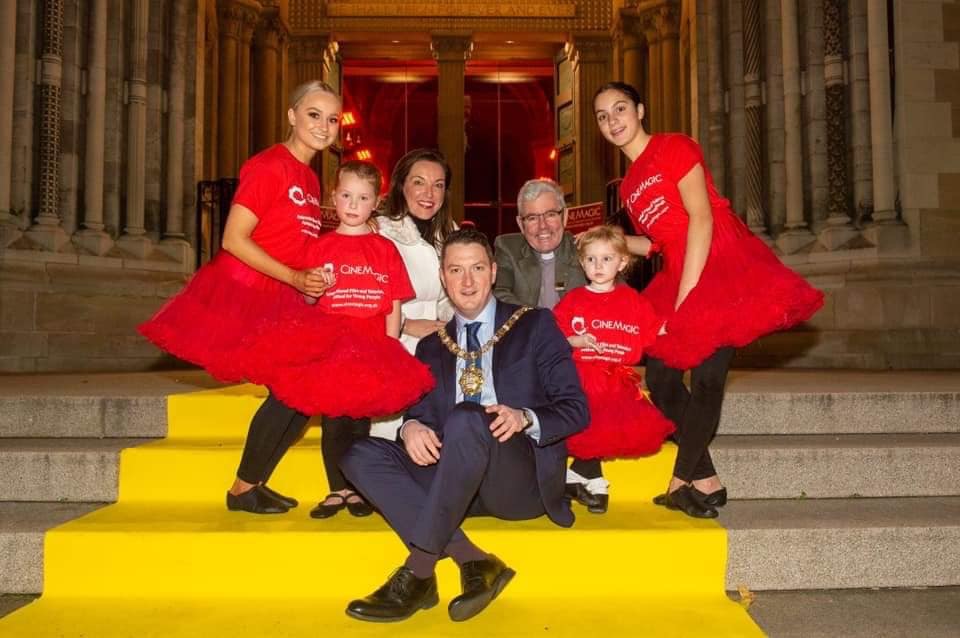 Cinemagic Gala in Belfast Cathedral
All roads led to Belfast Cathedral on Wednesday night for the Cinemagic Gala showing of The Wizard of Oz for 550 movie fans! Supported by Belfast City Airport and screening as part of BFI Musicals! The Greatest Show on Screen, a UK-wide film season supported by National Lottery, BFI Film Audience Network and ICO. Cinemagic gave thanks to the Dean of Belfast, Belfast Lord Mayor, Doogan Dance Academy and all of the volunteers and partners who made this a night to remember.
Festival of Angels will inspire and amaze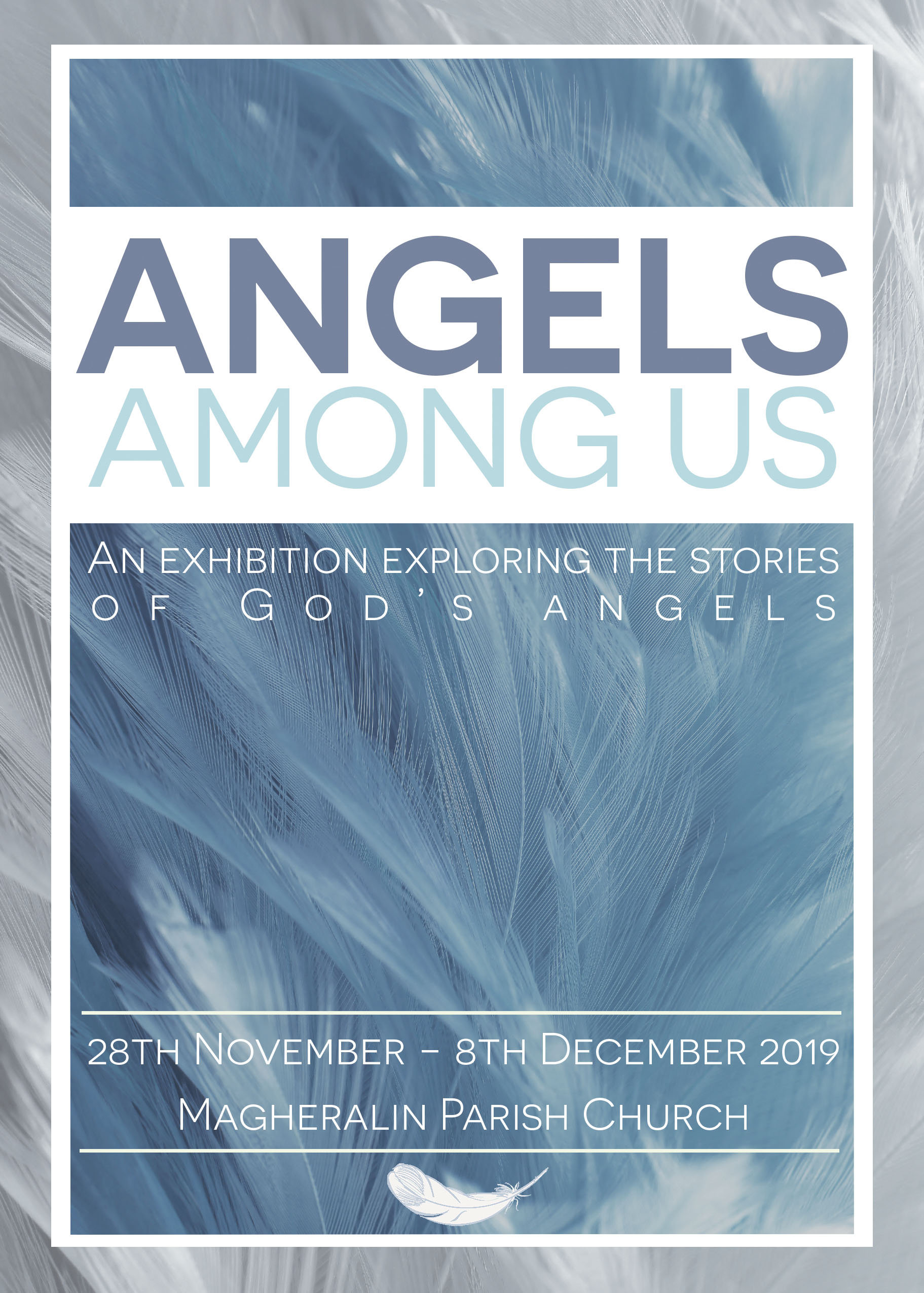 This winter, Magheralin Parish Church will host 24 life–size angels as part of a major festival called Angels Among Us – an exhibition exploring the stories of God's angels.
Sculpted from an extensive variety of media including glass, ceramics, metal and wood these breath–taking exhibits depicting biblical stories will surprise and affirm visitors between November 28 and December 8.
It will showcase the skills of established and emerging artists such as Ross Wilson and Keith Sheppard and many others who have given their talent and time to produce a unique biblical experience.
Revd Simon Genoe, rector of Magheralin, said: "Angels are God's messengers and this is an exhibition celebrating the role of angels in God's redemptive story, putting Jesus front and centre.
"There will be familiar angels and there will be some that will surprise and challenge, with the entire narrative pointing to our saviour Christ."
Dr Sarah Cousins, the Creative Director, is excited about the exhibition and explains: "We are committed to creating a welcoming and flexible space within our church building to exhibit these works of art and we really want to enhance the capacity of other churches and indeed other public places, to host this exhibition.
"We understand that not all churches have the resources to organise a Festival of Angels from scratch so we envisage that churches, prisons, hospitals and other appropriate venues and social spaces will be able to host this travelling exhibition, in support of fundraising for a wide range of charitable causes."
Bookings
The exhibition runs from November 28–December 8 (6.00pm to 9.30pm Monday to Thursday; 10.00am to 9.30pm Friday and Saturday; and 2.00pm to 7.30pm Sunday). Those interested in making group bookings or requiring further information should call Eileen Cousins on 07840484547.
Following Francis and his relevance today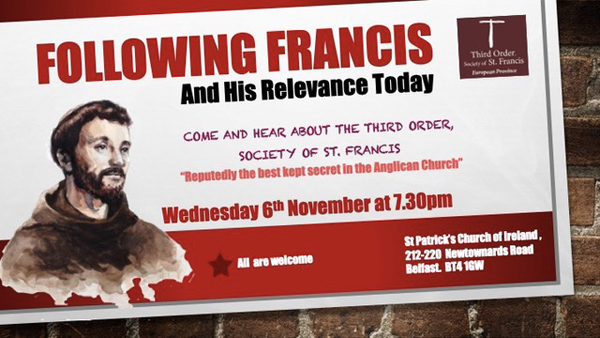 November 6 @ 7:30 pm – 9:00 pm. St Patrick's, 212-220 Newtownards Road
Newtownards Road, Belfast, BT4 1GW Further details [ joanna_pawson@yahoo.co.uk ]
Family fiesta in Connor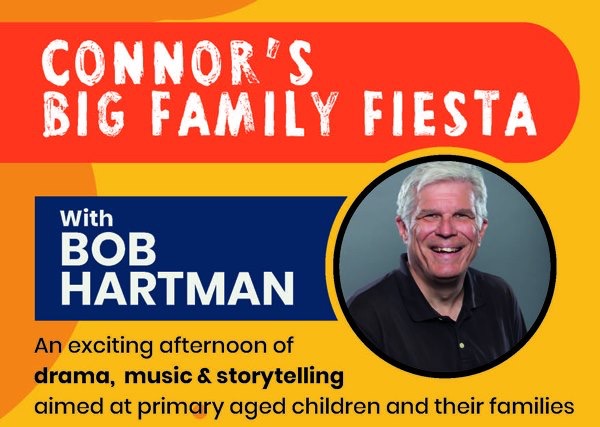 Do not miss this event if you have primary school children! @ St Patrick's Ballymena.🎉😀🤗🎉
This family fiesta event promises to be an outstanding event for primary aged children and their family to enjoy!
It's going to be a full programme packed with Inspire worship band, Bob Hartman – a fantastic storyteller and Play it by Ear (Patrick's Mysterious Adventure writers and actors) are so good.
https://www.facebook.com/events/1225704524268954/?sfnsn=mo — feeling excited.
Armagh to mark 'Red Wednesday'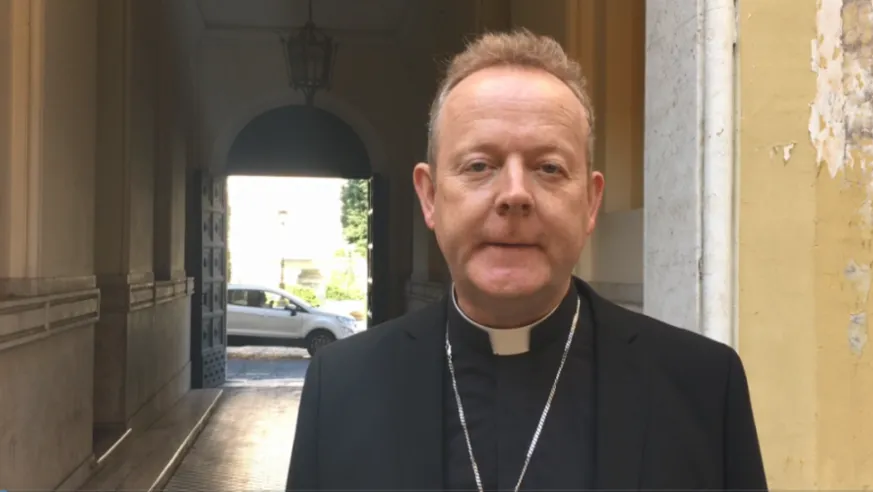 Catholics are being urged to mark the Aid to the Church in Need 'week of witness' by praying for those persecuted for their faith.
Wednesday, November 27 – known as Red Wednesday – will see many churches and other buildings illuminated in red to recall Christian martyrs and those who have died for their faith.
On that day, St Patrick's Cathedral, Armagh will be a blaze of red and people are asked to wear something red (a sweater, a cardigan, a jacket, a scarf or a tie) as a symbolic reminder of all those Christians who gave great witness and who suffered and died for their Christian faith over the years.
Archbishop Eamon Martin will lead a special Prayer Service in St Patrick's Cathedral at 7.30 pm on the evening.
Food for thought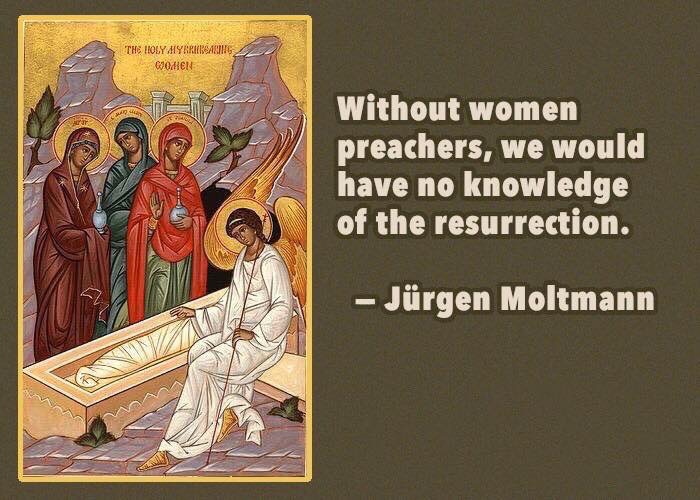 IMG_2682.55909312bf4a4c57bdf0d601c5bcf9ea.jpg
DraggedImage.07ebd2aaee4c41a19cf31e68e1389908.png
IMG_2681.0ef5cee41c2c4b97822aa85e6f6d774f.jpg
DraggedImage.62a651be1cff454c96a254844509d78f.png
DraggedImage.d762cf9e13f34875b715b95b44650ba2.png
IMG_2683.b283e1c120444fe7b41031fd565c4c5e.jpg