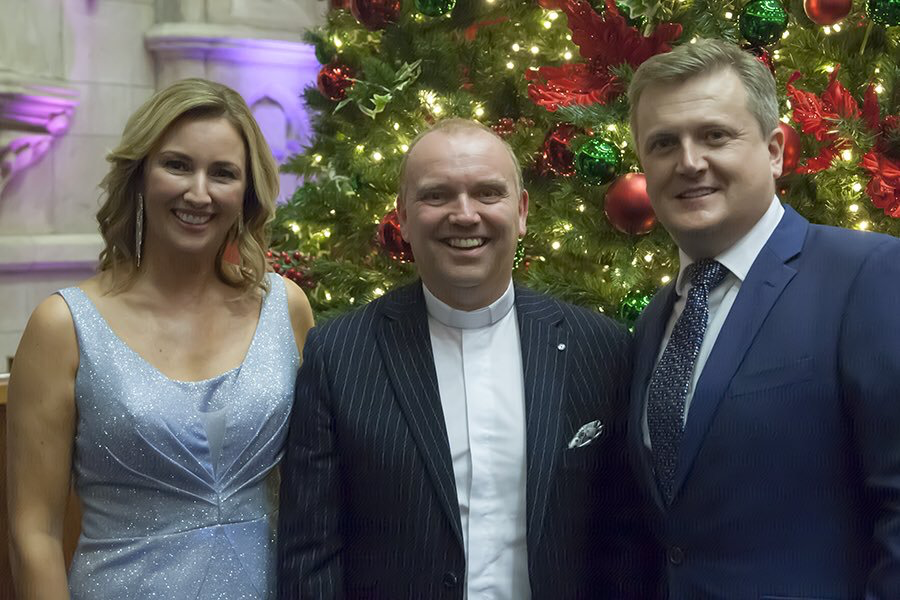 Packed Assembly Hall for recording BBCSoP The Big Sing
Moderator pictured with presenters Aled Jones and Claire McCollum. Watch out for Dec 22nd and 29th programmes! Everyone in Ireland is a singer!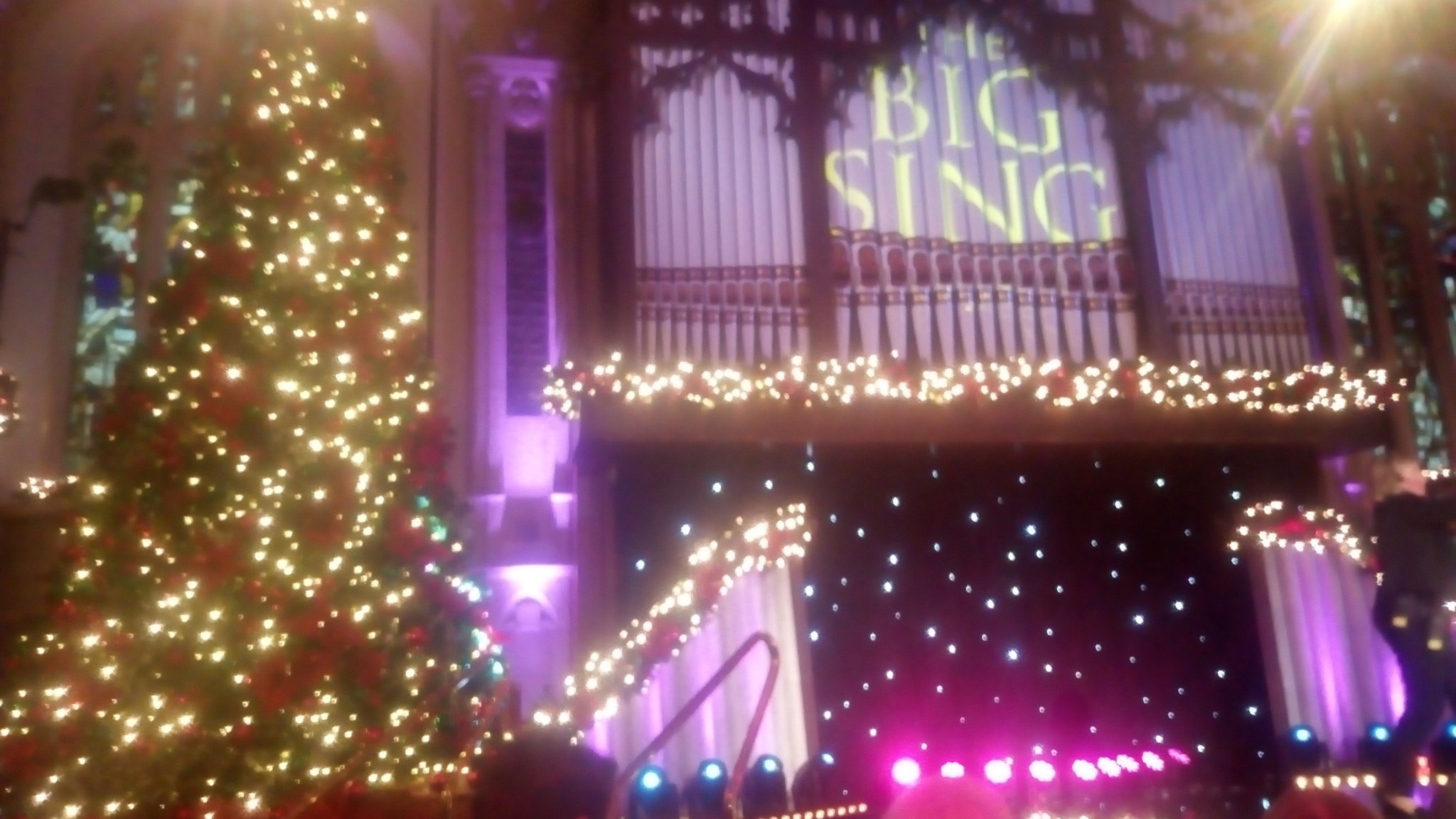 Divorce – Ireland style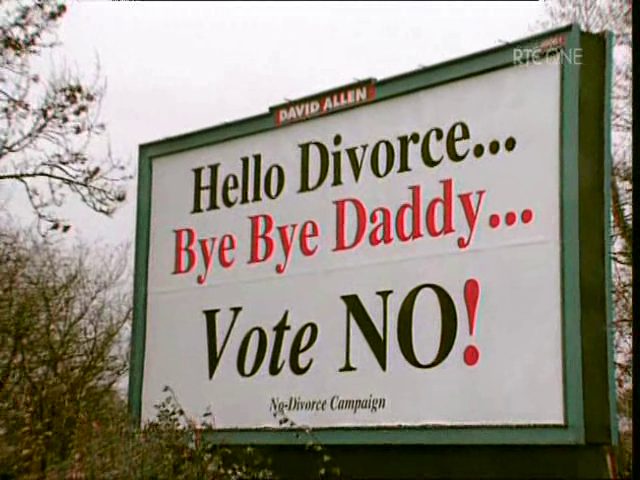 24 years ago on 24 November 1995, Irish voters approved by referendum an amendment to the constitution which lifted a ban on divorce. It was the narrowest voting margin in the history of the state, with 50.28% opting for 'Yes.' The difference was fewer than 9,200 votes.
PCI Calendar 2020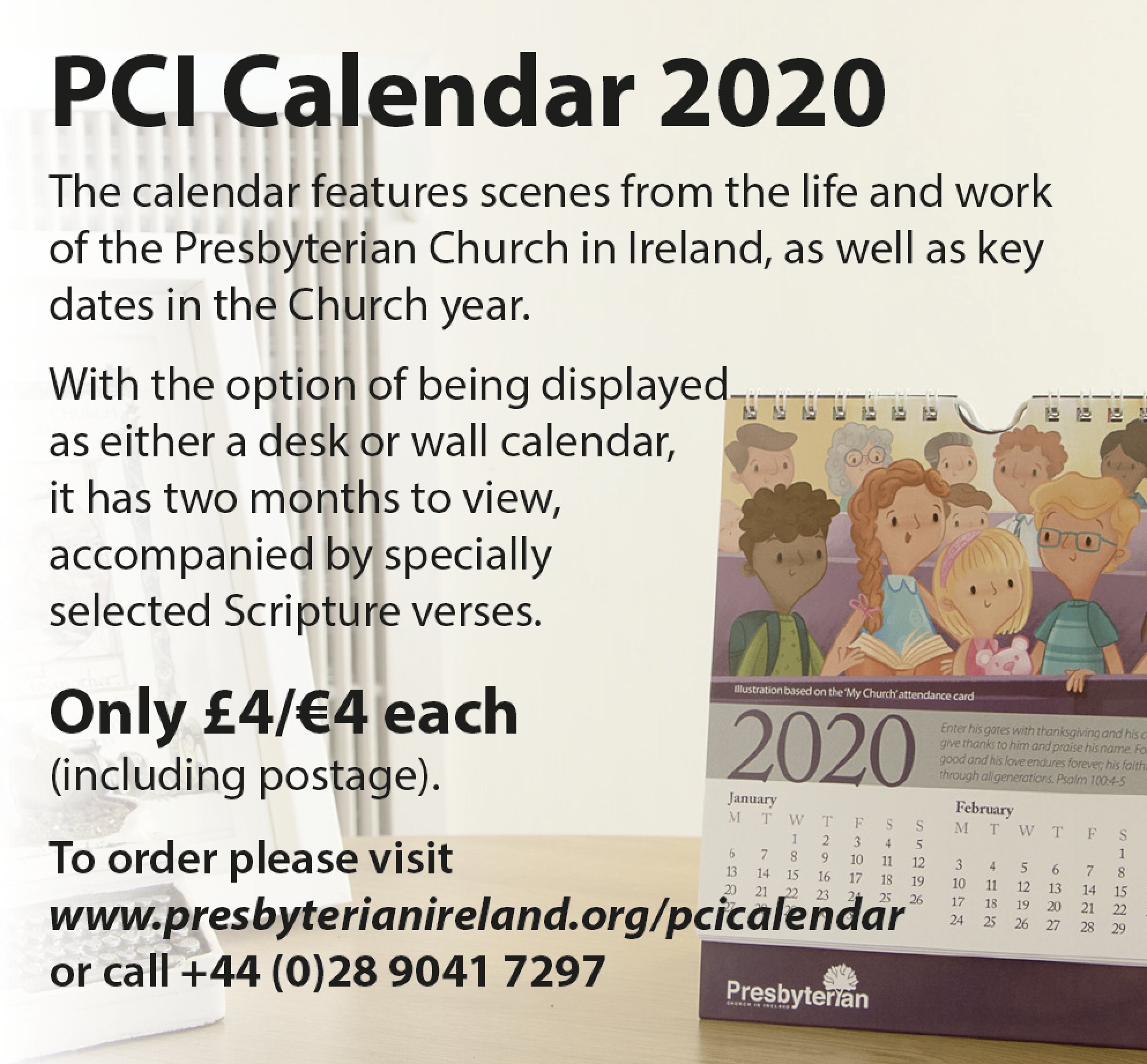 Are you looking for gift ideas for Christmas? Then why not give a PCI calendar? With scenes featuring the life & work of the Church, as well as Scripture verses, the calendar makes a perfect gift for friends & family. Each calendar costs £4/€4. To order: [[] https://www.presbyterianireland.org/Resources/General-Resources-and-Publications/PCI-Calendar.aspx?viewmode=0 ]
St Luke's Home Christmas Concert
It's that time of year again, and what better way to get into the swing of Christmas then a visit to the gorgeous St Fin Barre's Cathedral to listen to the fabulous Majella Cullagh and the Band 1st Brigade.
This is the 3rd year of the St Luke's Christmas Concert and is extra special this year as it coincides with St Luke's Home celebrating 25 years in Mahon, after the move from Military Hill in 1994.
'We are really looking forward to this years Christmas Concert' says Director of Fundraising, Oonagh O Driscoll:
"It's the 3rd year in a row in St Fin Barre's Cathedral and we are very lucky each year to have a super line up of artists and choirs. We're absolutely thrilled to have Majella this year, she performed Tosca recently in the Cork Opera House to a packed audience and she was magnificent. Accompanied by pianist Ciara Moloney and the Band 1st Brigade we are assured of an incredible evening of music. Also in the line up this year is Our Lady of Lourdes Choir from Ballinlough and the Montforts Youth Choir, so all in all, if you are a music lover, it's a concert not to be missed!"
St Luke's Home is a modern purpose-built residential care home, providing full time nursing care located in extensive grounds at Mahon, Cork on the banks of the River Lee, near Blackrock Castle. The 128 bed home is made up of three units of 30 beds, and a fourth with 38 beds, is the dedicated Dementia Unit.
Residents with dementia often experience a decline in social and communicative skills which can make living in a general assisted environment difficult. Everything about the dedicated dementia unit has been designed to reduce such stress and confusion, enabling the person living with dementia to function effectively on a day to day basis ultimately enhancing their quality of life.
Providing this model of care takes funding and currently this funding is not provided by the HSE. St Luke's Home do not charge its Residents for the Therapy and Activity Program available at the Home and so, it relies on Fundraising events throughout the year to bridge the gap. The proceeds of the Christmas Concert for the last two years have helped hugely in allowing St Luke's Home to continue to provide a range of therapies and activities and hopefully this years Concert will do the same.
Tickets are €25 and are available from St Luke's Home on 021 453 6551. They are also available from The Examiner Office and Pro Musica, Oliver Plunkett Street.
Prayer Journey for Lambeth Conference launched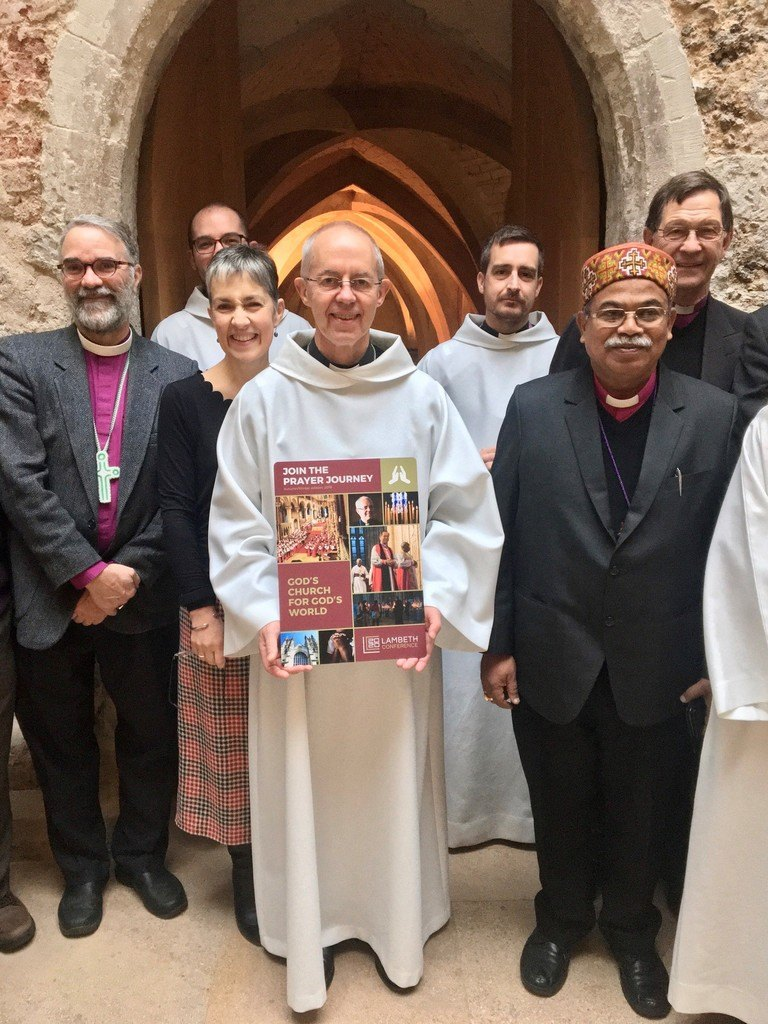 The Lambeth Conference Design Group have launched a prayer journey for the fifteenth Lambeth Conference. The prayer journey was launched with members of the Community of Saint Anselm. The Community of Saint Anselm is an Anglican religious order of young people, devoted to prayer, study and service to the poor. It is based at Lambeth Palace in London, the home of the Archbishop of Canterbury.
Read more about about this exciting invitation to prayer: [[] https://www.lambethconference.org/the-lambeth-conference-design-group-have-launched-a-prayer-journey-for-the-fifteenth-lambeth-conference/ ]
Dublin cathedral film night
Christ Church cathedral, Dublin's 7th candlelit film series, on the theme of 'Connections', continues in the cathedral's Music Room on Monday evening at 6.30pm when 'The Hundred–Foot Journey' (2014), a tale of clashing culinary cultures, will be introduced by the Dean of Christ Church, the Very Revd Dermot Dunne. Admission is free, everyone is welcome and no booking is necessary.
Graham Norton to launch Bandon school history
Tonight In Bandon Grammar School, comedian and TV personality, Graham Norton will launch a history of the school of which he is a distinguished old boy.
Strathearn School support for East Belfast Mission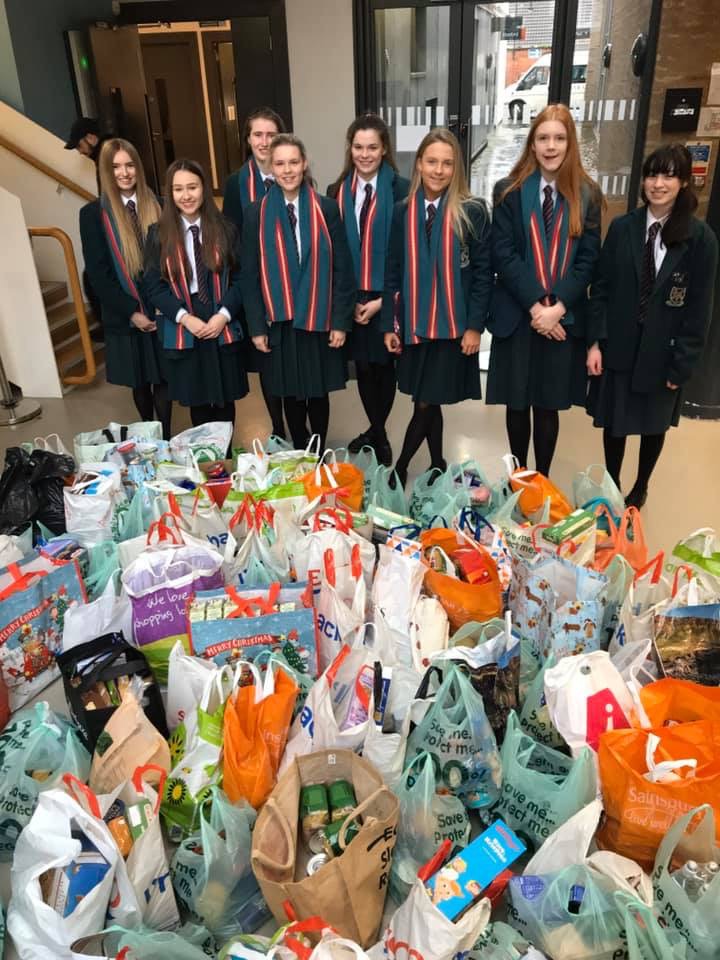 A massive well done to pupils, parents and staff from Strathearn School who donated an incredible amount of food to EBM's Neighbours in Need project.
IMG_2885.fe9a51de278845658bdc0c8201aeeec0.jpg
DraggedImage.bd273ce31dcf4127b321759434116af0.png
Image-1.71b80308f9124a0d8312018a245f1647.jpg
Image-1.fcaf945412d046af9e66e7b6bddb286f.png
Image-1.2d8c2ecf69de43ae86080563e6921846.jpg
Image-1.d57809476fee45a689194d378a915643.png