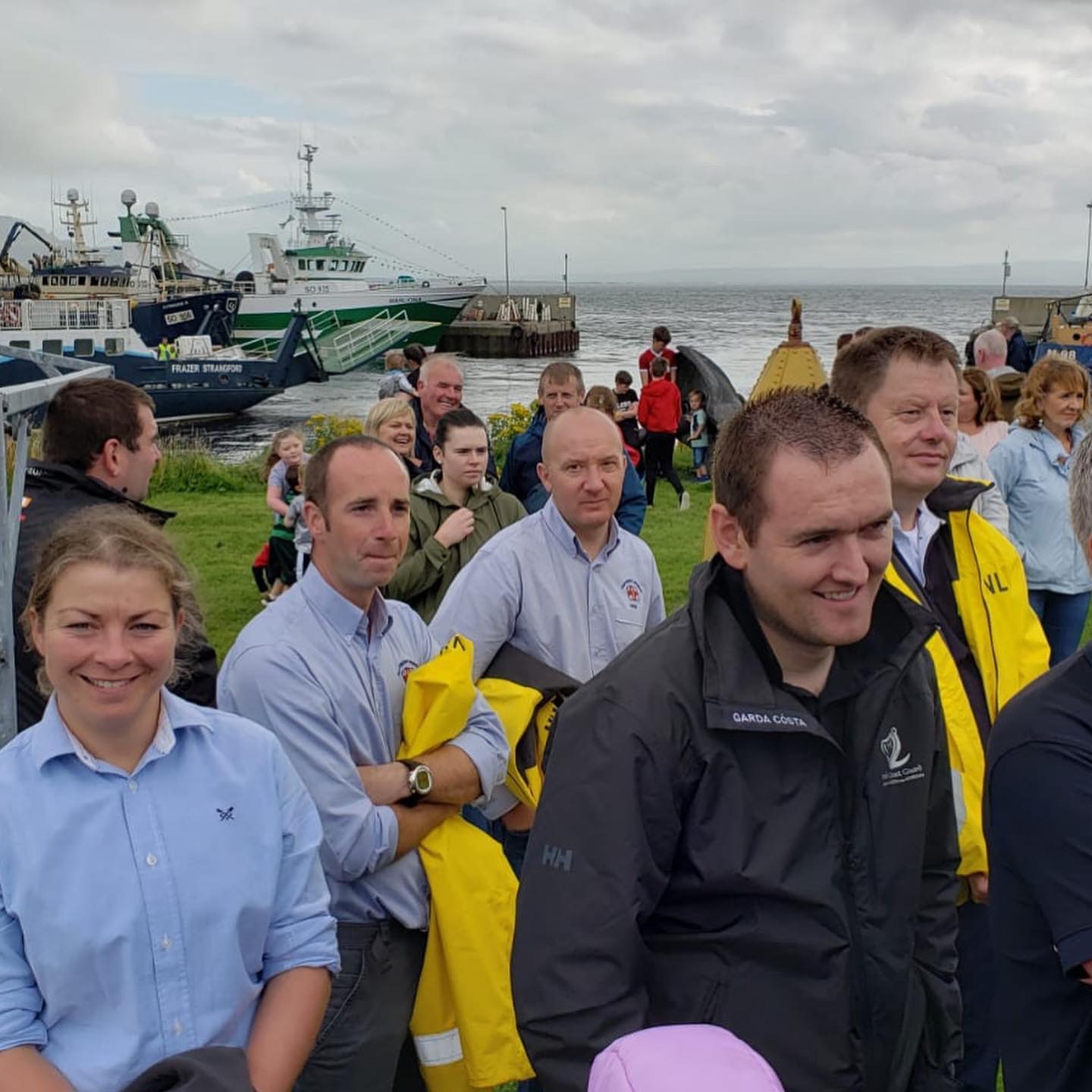 Blessing of the Boats
Photo above – Crew Members of Portrush Lifeboat attended the annual Blessing of the Boats at Greencastle.
Broughshane Holiday Bible Club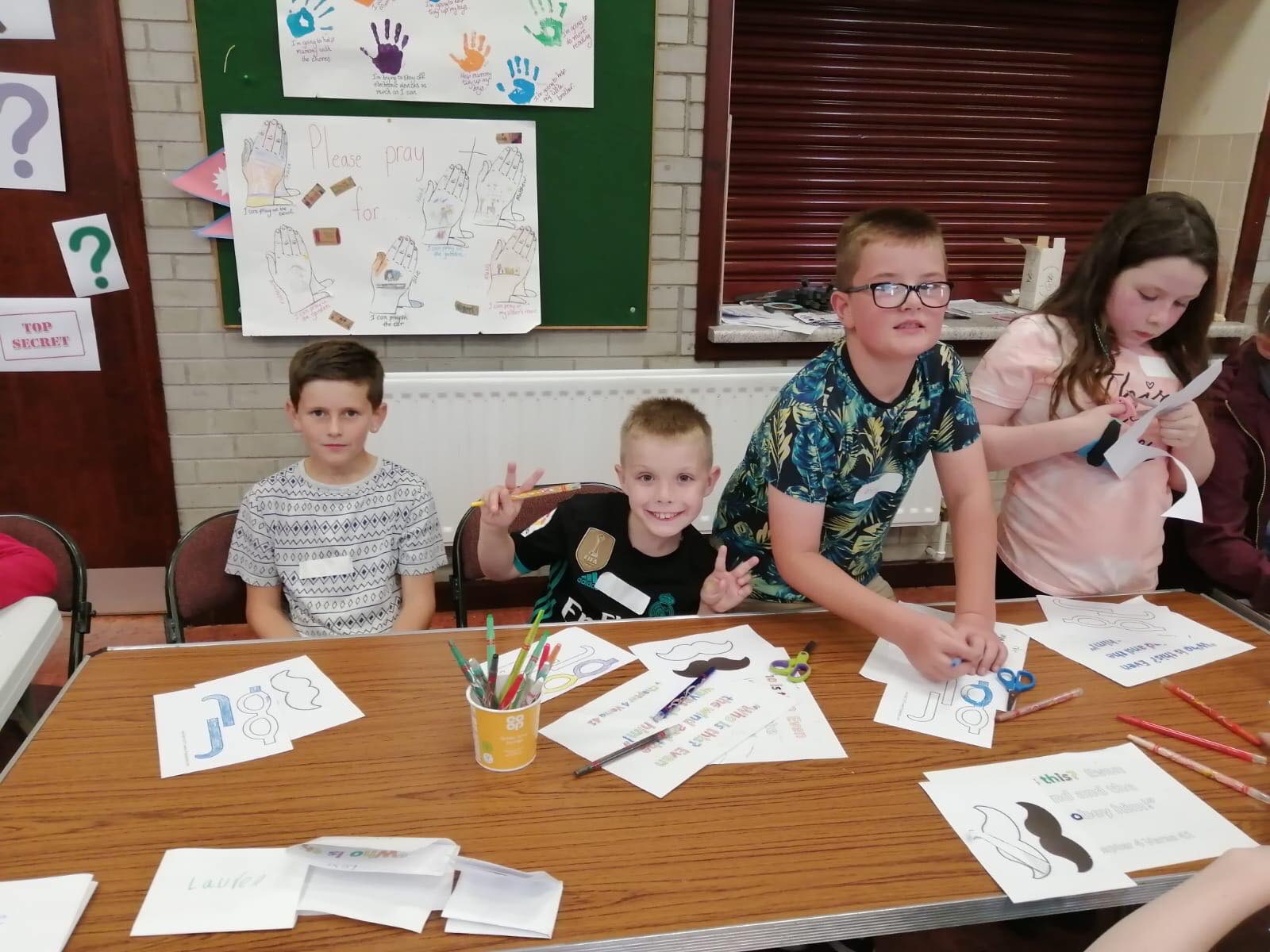 Another great night at Investigators, the theme of this year's Holiday Bible Club at St Patrick's Church Hall, Broughshane. Over 80 children aged between p1 and p7 are in attendance from 6:30 to 8:30 each evening.
Friends of Cathedral Music
Bookings are now being taken for the autumn National Gathering in Edinburgh, featuring music at all three Cathedrals, a range of interesting talks and tours, good food, good company and cake!! Full details on the FCM website : [www.fcm.org.uk]
Connor Connections
The summer issue of the diocesan magazine Connor Connections is now available to read online on their website at [https://connor.anglican.org/connor-connections/]
Cathedral's Coffee for Cara Bake Sale
€1,152.11 was raised at this delicious fundraiser recently in Saint Patrick's Cathedral, Dublin. The Giggle Fund is now viable for another year thanks to the generosity of everyone who participated in this important event to remember Cara Stokes.
Garth Corbett MBE DL
The Lord Lieutenant of The County Borough of Belfast, Mrs Fionnuala Jay O'Boyle CBE, The Vice Lord Lieutenant and Deputy Lieutenants have expressed their deep sadness at the death of their colleague and friend Garth Corbett MBE DL. Mr Corbett was the instigator of the Ulster Car show at the Kings' Hall, Belfast. He was Chair of the Duke of Edinburgh's Award in N Ireland for many years and had served as the Commanding Officer of the Army Cadet Force in NI.
Tragedy in Seagoe Parish
The funeral has been held for road tragedy couple John and Sylvia McKee
https://www.belfasttelegraph.co.uk/news/northern-ireland/funeral-for-road-tragedy-couple-john-and-sylvia-mckee-who-met-on-blind-date-38400839.html
Memorial service today for Queen's Chaplaincy stalwart
The death has taken place on Sunday last of Dorothy McGowan who made an immense contribution to the Chaplaincy Hub at Queen's University, Belfast. A tribute on the Hub's web site states, "Dorothy (at times quite literally) held the student centre together for 33 years (1974-2007) as she poured her heart, love, skill, wisdom, and prayers into the life of the chaplaincy, the residency, and over three decades worth of staff and students. Dorothy made an enormous impact on so many people, and this chaplaincy will be forever grateful for all that she gave, and for how she modelled faithfulness to Christ and the service of others.
"It will therefore be a real privilege to host a Service of Thanksgiving for Dorothy's life in the Church of the Resurrection this Thursday afternoon (Today) at 1230. "
The Service will be preceded by an act of committal and will be an opportunity to read, pray, and worship together, along with hearing tributes to Dorothy by her family and friends, and an address by former chaplain, the Bishop of Down and Dromore, Rt Rev Harold Miller.
The tribute continues, "To the many of you who know of Dorothy's investment in the life of the chaplaincy, the following information may cause a little smile. Guess what, the chaplaincy is having work done to its buildings! Whilst this has some practical implications for getting in and out of the Church this Thursday, we believe Dorothy will be delighted to see the bricks and mortar being restored for another generation of residents.
"As such, entry will be through the front door of House 22 Elmwood Avenue, walking past Dorothy's old office and underneath her former home! Alternatively, and especially for anyone with any mobility issues, you can access the chaplaincy through the rear gates on Elmwood Mews. Parking is very limited on Elmwood so please do make arrangements to get to the area in good time. We are unable to assist with parking for anyone other than immediate family. " Refreshments will be served in the chaplaincy immediately after the service.
Vacancy for a Rector, Rathfriland & Ballyward
These parishes have stable congregations, a good age profile, a settled community with areas of new housing, and congregations with a wide range of skills. They are nestled within view of the mountains of Mourne, which is designated as an area of outstanding natural beauty.
They seek a Rector who will: inspire a new generation; teach the scriptures; develop styles of praise to worship; challenge in discipleship and outreach
pastor and engage the people
Closing date: Friday 6 September 2019. For more information please contact: Tracey Taggart, Church of Ireland House, 61–67 Donegall Street, Belfast, BT1 2QH. Email: [ttaggart@downdromorediocese.org]
Carrick YMCA Post
Carrick YMCA seeks to appoint 2 Youth Engagement Workers to work alongside the Full time Area Worker to develop engagements with vulnerable young people across Carrick & Larne through Outreach, schools drop in and 1-2-1 mentoring. The closing date for applications is Wednesday / 28 August 2019. See details at – [https://www.communityni.org/job/youth-engagement-worker-2]
Ding dong 1893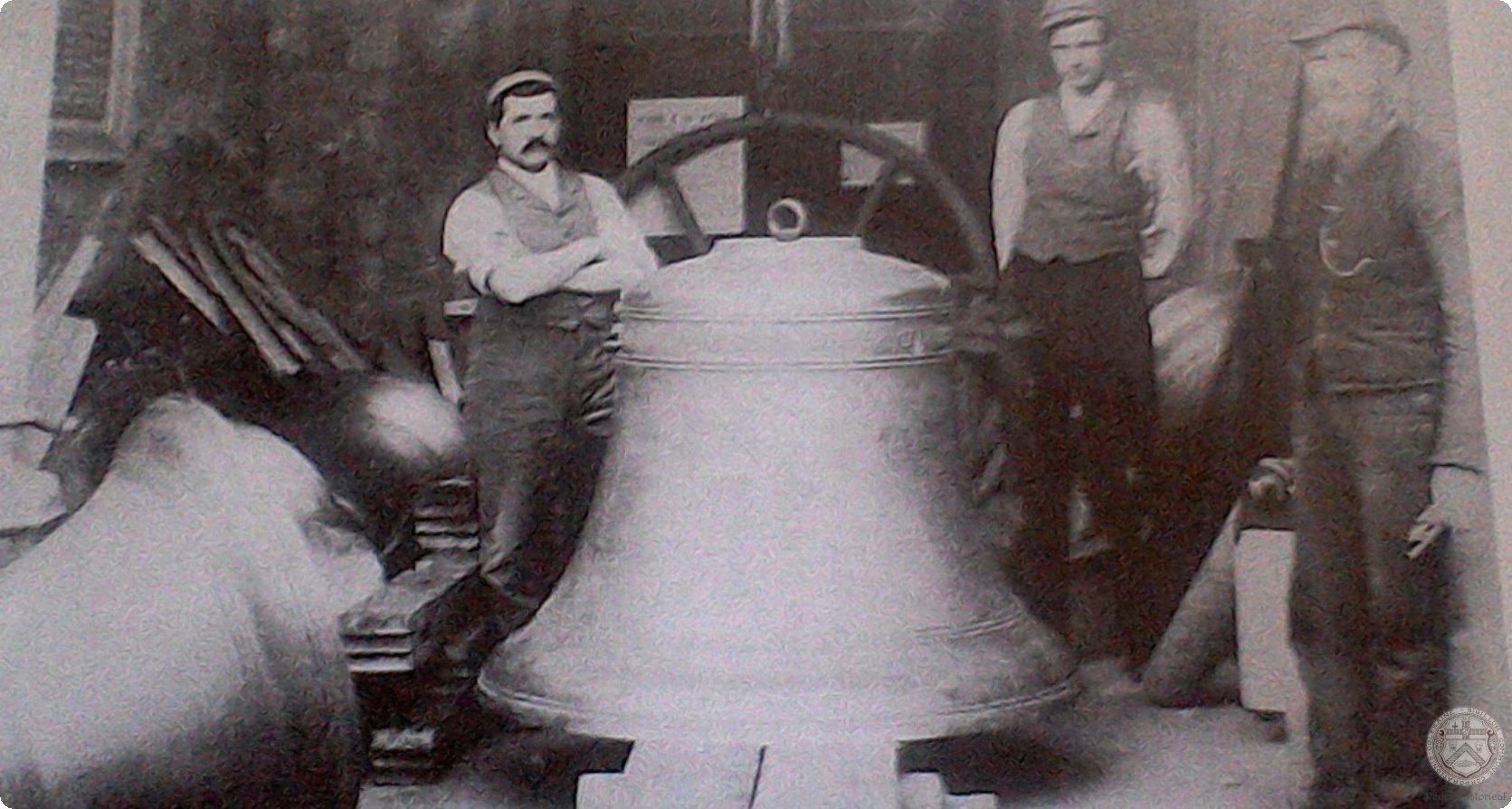 The new bells arrive for installation at Saint Patrick's Parish Church, Coleraine. The same bells ring out today. The Church sextant Matthew Mullan is front right the other two gents are the Bell Hangers, the Crawford Brothers. Up to that time the Church had one bell which was cast in 1751, it was removed and sold when the New Bells were hung. The present "Ring" of bells contains 8 Bells.
IMG_2234.53ebc24c6f6649ef9f04944ac899fb2a.jpg
IMG_2236.21ec08e7e30a47e88d4204e8ad0a579b.jpg
IMG_2232.11032c703a0a49f98571a224e201e985.jpg