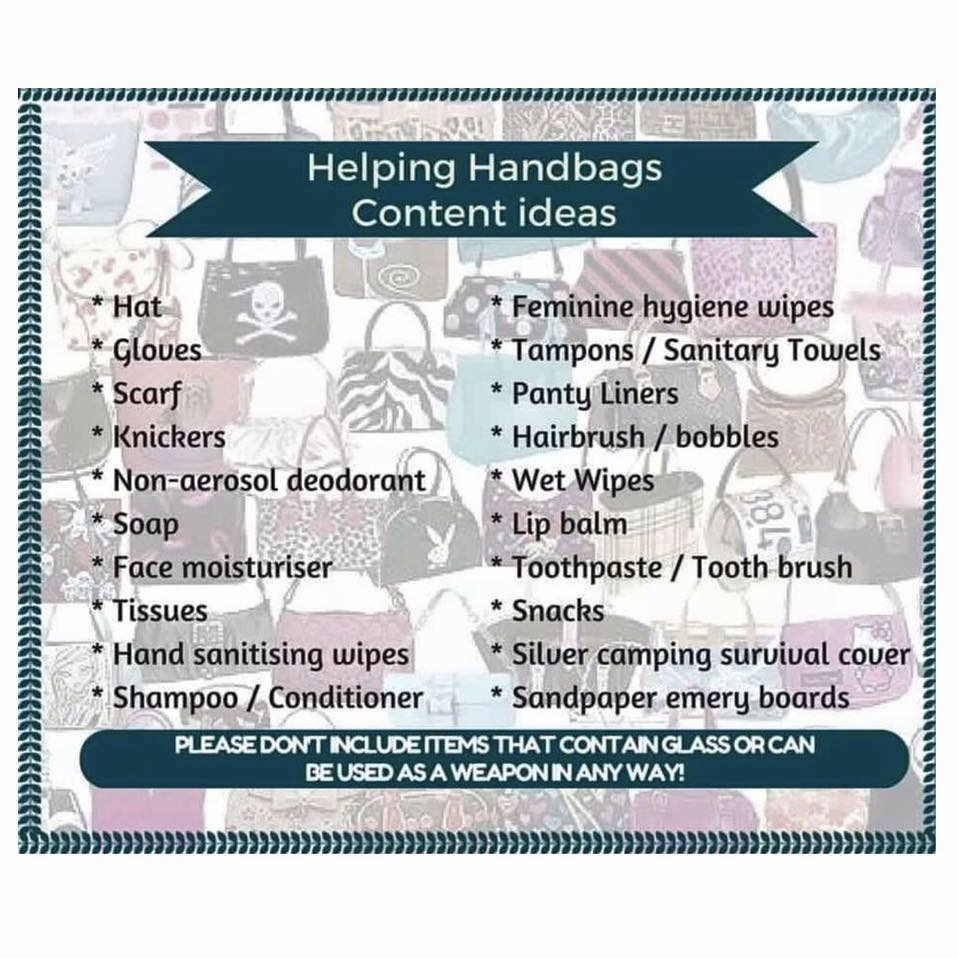 St Patrick's Cathedral needs Helping handbags for Christmas
Christmas is a time of joy and thanksgiving for many, however for too many woman it's a time of heartache. At risk homeless women may have left their homes with only the clothes on their backs and without the necessities that we all take for granted. The Helping Hands Organisation is a voluntary organisation set up by Tiffany Mulroy and Niamh O'Hara in 2014. Their aim is to support and help support homeless woman and to supply them with much needed female hygiene products.. Saint Patrick's Cathedral community is delighted to support this initiative as part of its mission under the Health & Well-being and Alleviation of Suffering Pillars.
Helping Handbags organisation have set themselves a target of 600 filled handbags which they will pass them on to homeless shelters and women's refuge centres, where they will given to those most in need.
Drop Off Point 1 You can drop your handbags to the Papal Cross in the Phoenix Park on the 1st of December between 12-2pm.
Drop Off Point 2: We would welcome everyone to drop their bags to the Cathedral on the following dates:
Thurs 28th November 09.30 – 17.00hrs
Fri 29th November 09.30 – 17.00hrs
Sat 30th the November 09.00 – 17.00
If you can't make it on one of those days, Contact Kelley Bermingham the Cathedral Community Officer on 01-4539472 Ext 210. Delivery will be made from the Cathedral to the Park on Sunday 1st December 2019.
Cathedral service for Soldiers Charity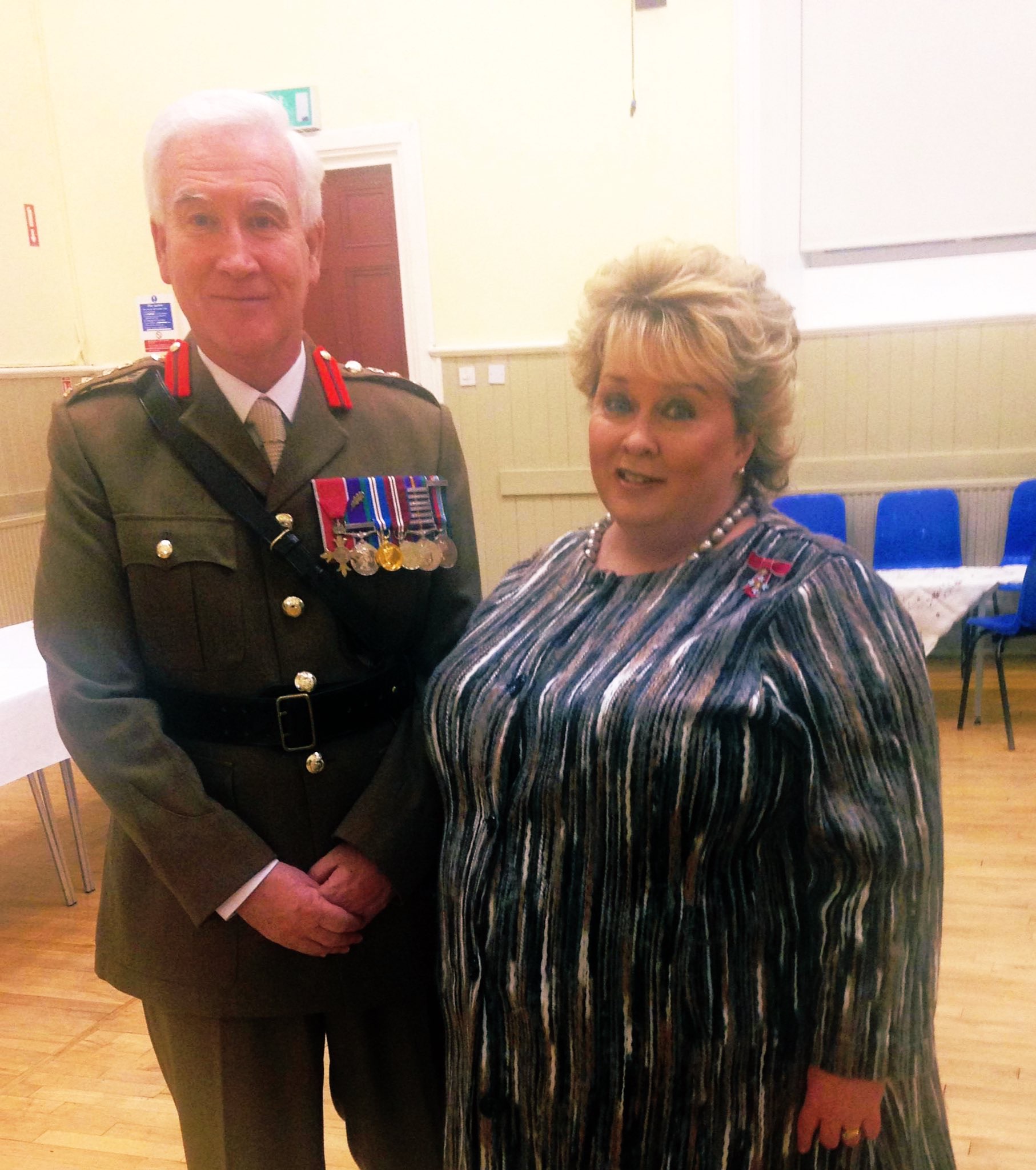 HM Lord Lieutenant for Belfast attended the 75th Anniversary Service of ABF, The Soldiers Charity at Lisburn Cathedral on Sunday past.
Veritas vouchers this week

This week Veritas are offering a 10€ voucher on every 100€ spend or more, or a 5€ voucher for every 50€ spend or more. They are also offering free delivery on orders from the 28th until the 2nd of December on online orders.
Presentation to Bishop Harold Miller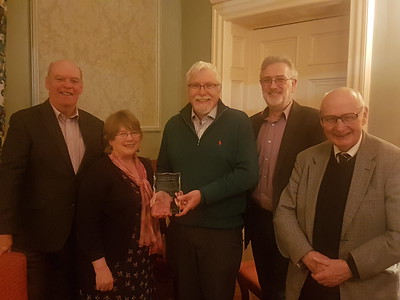 The Liturgical Advisory Committee of ther General Synod of the C of I presented a gift to Bishop Harold Miller and Mrs Liz Miller at its recent annual residential meeting in Ballymascanlon House Hotel, Dundalk. Bishop Miller, who retired as Bishop of Down and Dromore in September, chaired the committee from 2000 until his retirement. He has been succeeded in this role by the Archbishop of Dublin, the Most Revd Dr Michael Jackson. Pictured above (from left to right) are the Ven Ricky Rountree (vice–chair), Mrs Liz Miller, Bishop Harold Miller, Dean Gerald Field (secretary), and the Revd Canon Dr Michael
Kennedy
Ven Raymond Hoey, former Archdeacon of Armagh
The former Archdeacon of Armagh, Raymond Hoey, has died after a long illness aged 73. A native of County Fermanagh, he was educated at Portora Royal School in Enniskillen and Trinity College Dublin. He was made deacon in 1972 and served as curate – assistant of St Mark's, Portadown.
Most of his ordained ministry was spent as Rector of Christ Church Bessbrook and St Luke's Mullaglass from 1978. He was appointed Archdeacon by Archbishop Robin Eames in 1992, a position he held for 22 years. He was chaplain of Daisy Hill Hospital in Newry during the worst years of the Troubles.
The Archdeacon served on a great many diocesan and central church committees, notably as a member of the Representative Church Body, the General Synod and its Standing Committee, over many years. He was a member of the Central Communications Board and was Chairman of the Internet Committee when the first Church of Ireland website was prepared and launched in 1997. In addition he was for a time chairman of the Church of Ireland Press which owns the Church of Ireland Gazette. He retired from full-time ministry in 2014.
Archdeacon Hoey died peacefully on Saturday at the Southern Area Hospice.
He is survived by his wife Florrie, children Shauna and Jonathan, and grandchildren Emily and Erin. He was predeceased by his first wife Joyce in 2006. His funeral service was held yesterday in St Patrick's Cathedral in Armagh. It was followed by a private cremation.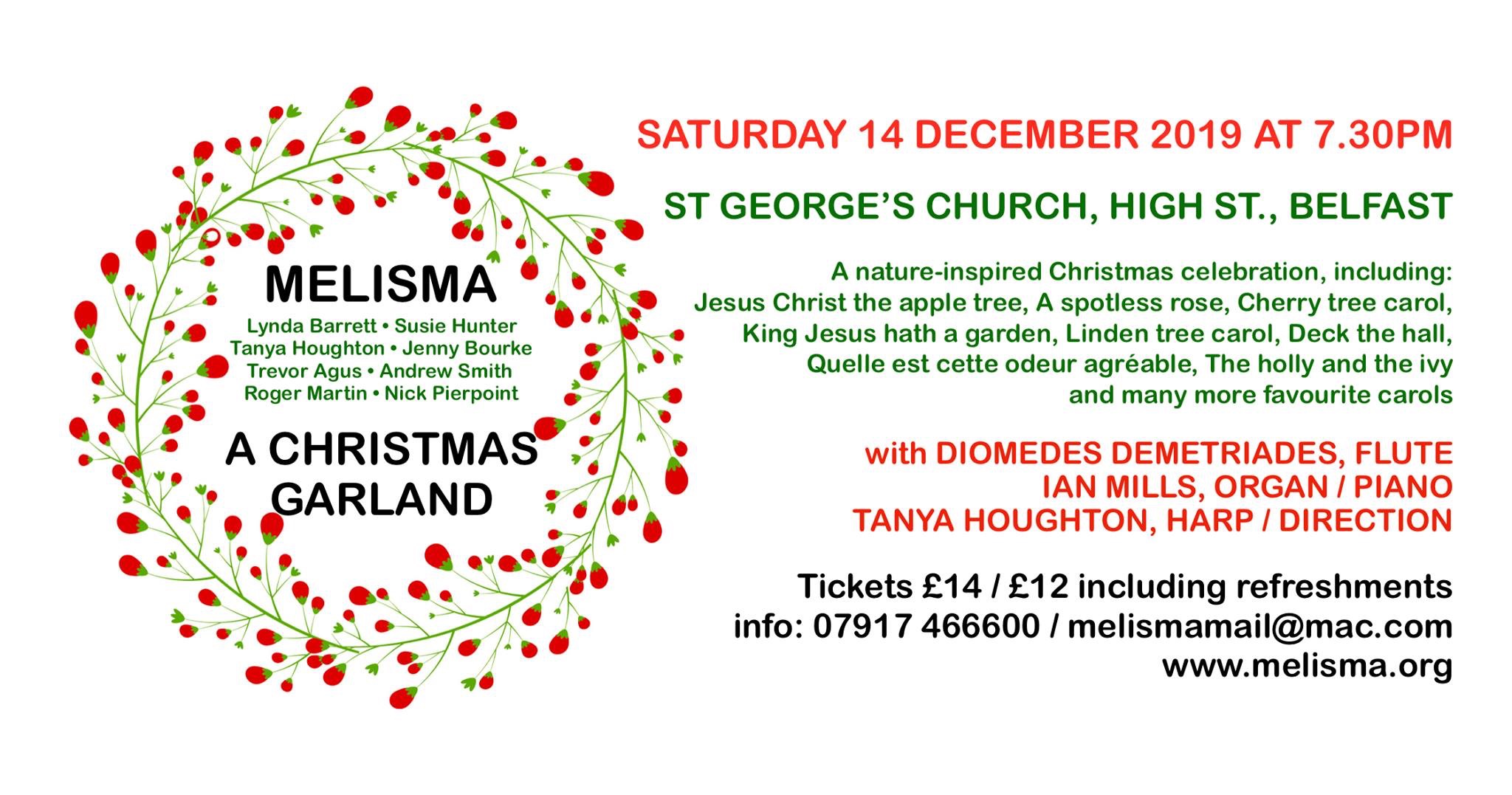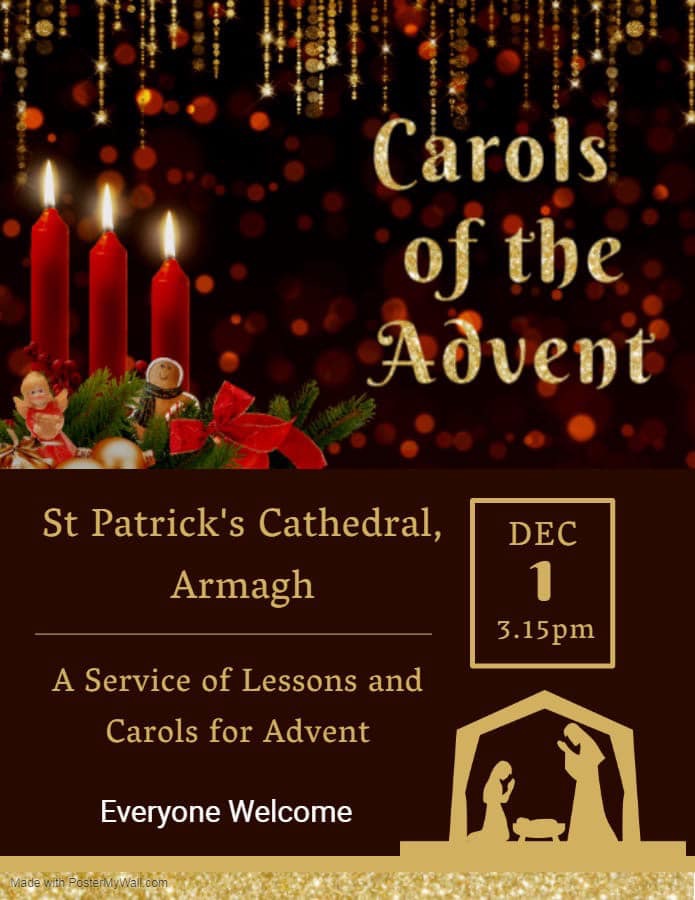 IMG_2915.e8704a395e7d4a0cad7c2c8bc9f42f84.jpg
IMG_2896.71118d871e854713bf97cff78d52f734.jpg
DraggedImage.6f9904e6c6ce412db74c9cb58b7b6eb3.png
Image-1.1a24db55091f4e31ae8f7cd910fc3e0b.png
Image-1.b1207c4962954e31a5918f970aed6e18.jpg
DraggedImage.4eb3f933160549e9b5c07d227791b958.png